Roller Coaster Photo Gallery!_  Robb Alvey's Coaster Videos on DVD! Videos for Download!  _Links! Home! Contact Us!
Bay Area Spring '02 Trip!
Robb, Elissa, & friends go crazy in the Northern Californian Parks!
Paramount's Great America Six Flags Marine World Bonfante Gardens
Paramount's Great America
Santa Clara, CA
www.pgathrills.com
Photos and Captions by Robb Alvey & Elissa White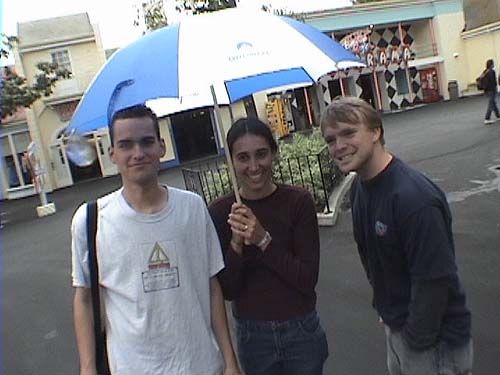 The weather started out bad for the weekend, but at least it kept the crowds away!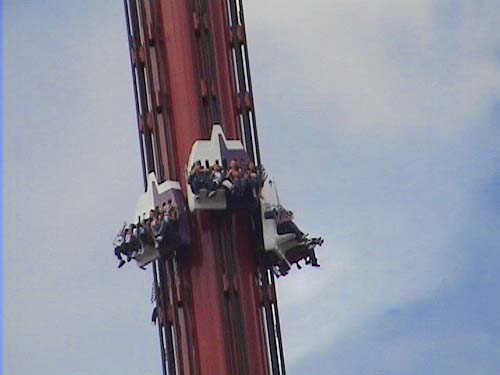 It had been way too long since our last Intamin drop tower!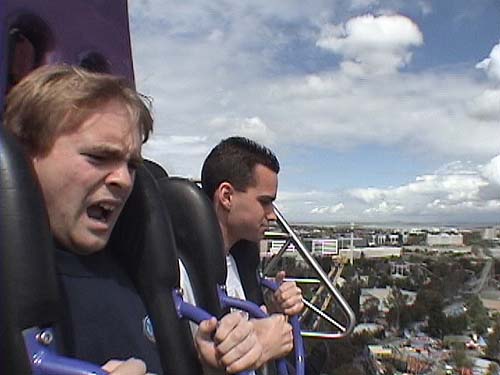 Joey looks pretty horrified while Dan sucks it up like a man!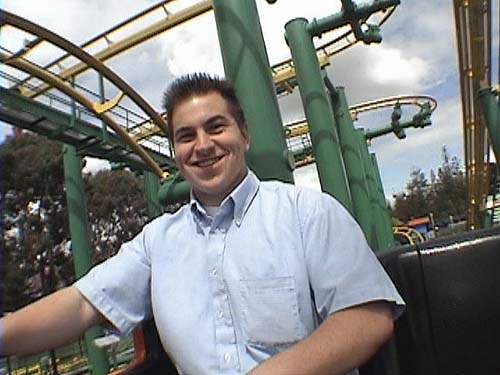 Kris, for some reason, LOVES his Arrow mice...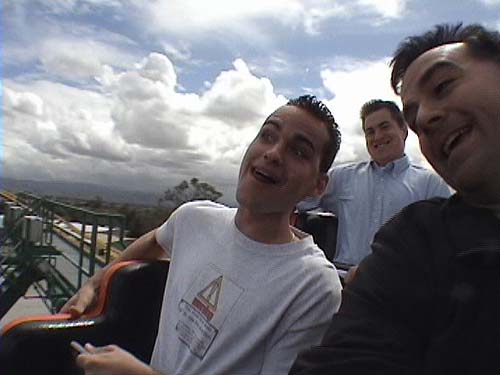 But Robb & Dan seem to love those banked turns even more!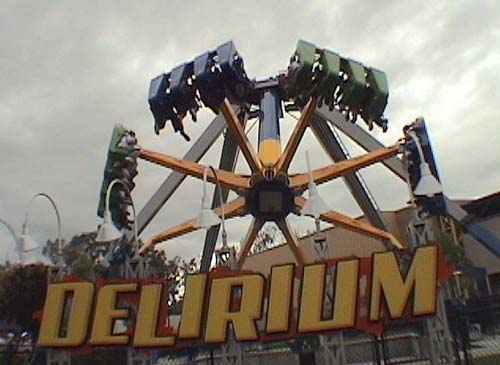 Hey, look! This park got their Chance Revolution to work! =)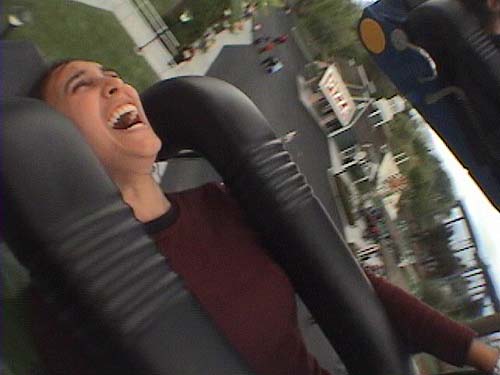 Elissa decides to take a spin to see if she's ready for the "Big Daddy" Delirium at PKI!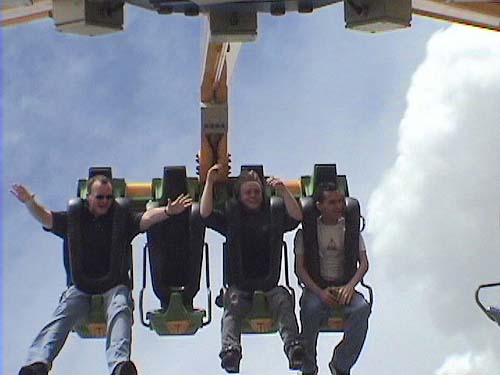 The boys loved their ride more than Elissa did!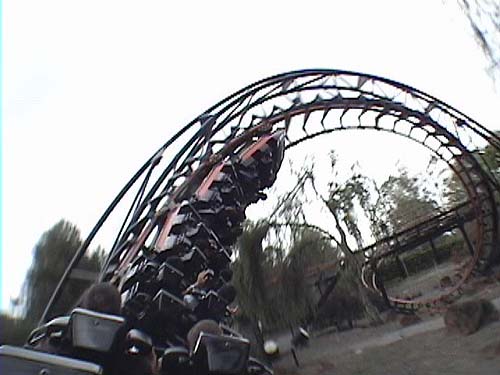 Elissa gets her only credit at PGA!

This photo needs no caption.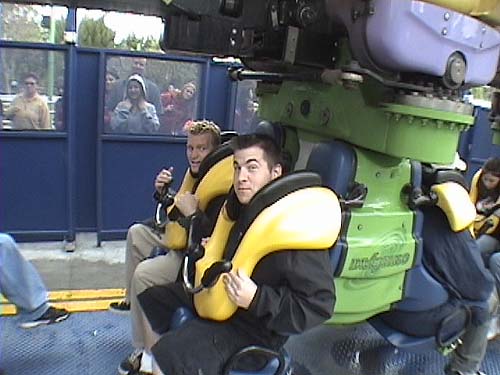 Kris tries to convince Scott that this ride is "smooth as glass."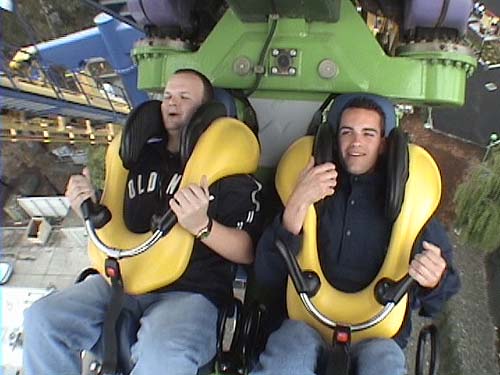 The boys don't seem very convinced!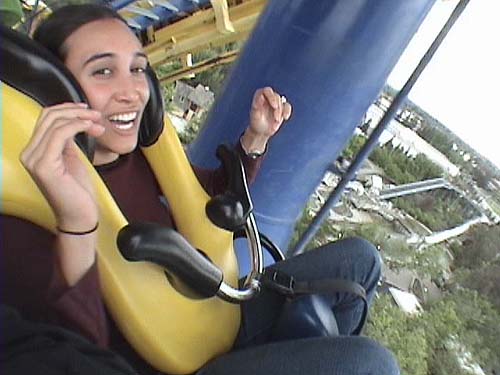 Although Elissa agrees! "Yay Vekoma! Smooth as glass!!!"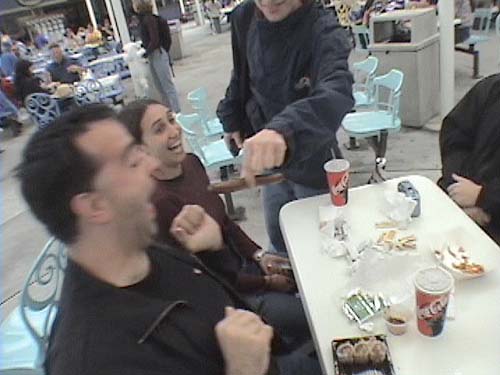 Dan and Robb act our their fantasies from before Elissa moved to CA!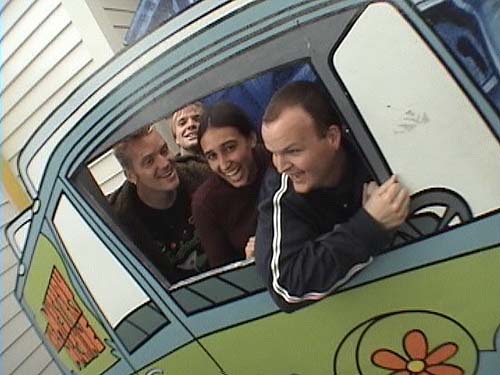 "C'mon Scooby gang!"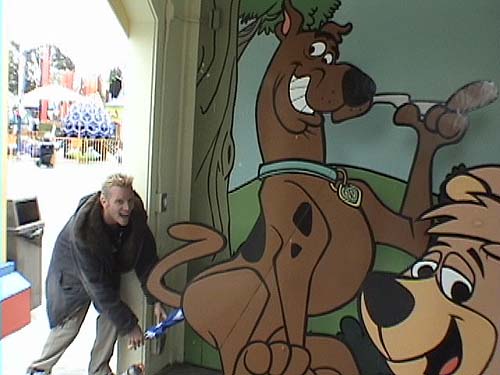 Scooby Doo and the proctologist! (Scooby doesn't seem to mind!)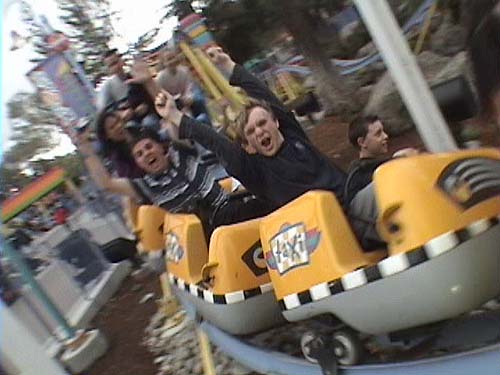 Joey, Dan, and Al all steal kids to get their Taxi Jam credit!