Roller Coaster Photo Gallery!_  Robb Alvey's Coaster Videos on DVD! Videos for Download!  _Links!__Home! Contact Us!
Six Flags Over Georgia
Atlanta, GA
Official Web Site: http://www.sixflags.com
Photos and Captions by Robb Alvey & Elissa White
For Superman: Ultimate Flight Media Day Photos, Click HERE!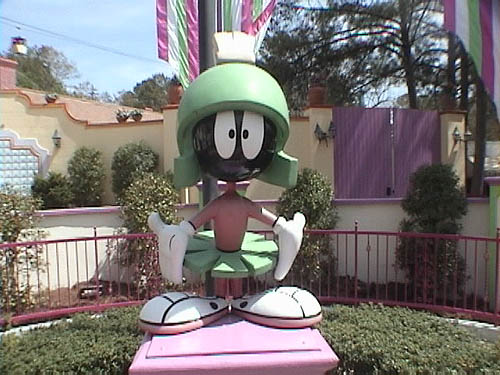 Marvin says "Hey, Robb can you give Foghorn a hand over there?"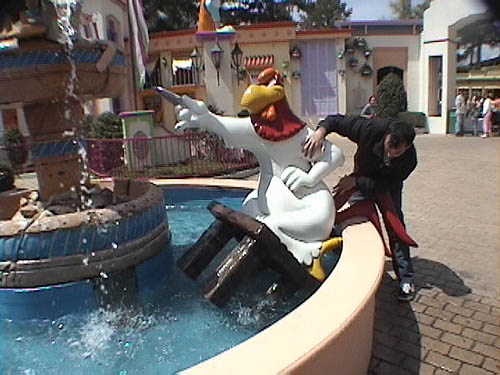 "No roosters were harmed in the making of this webpage"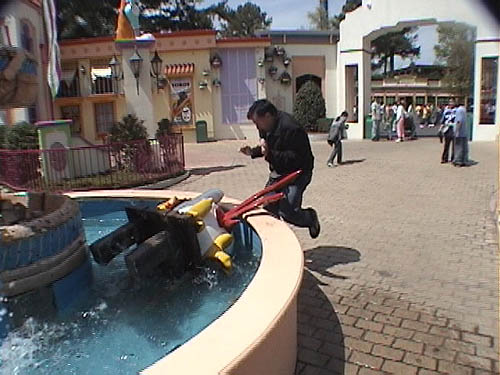 Really, this was an accident! But it's damn funny!!! LOL!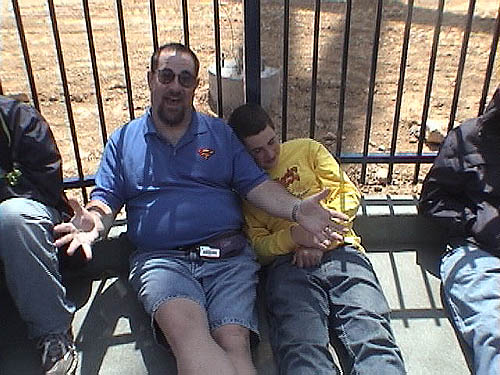 3 hours later, Robert and Sam are still waiting for Superman to open!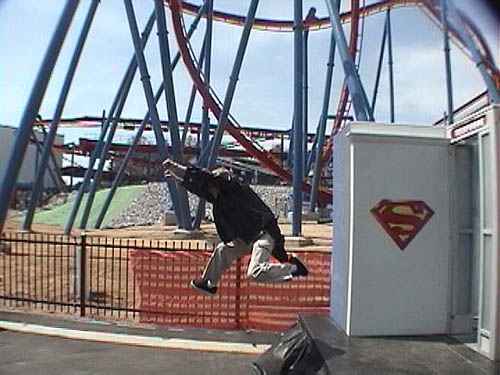 Since Derek was too impatient to wait, he decided to make his own Superman ride!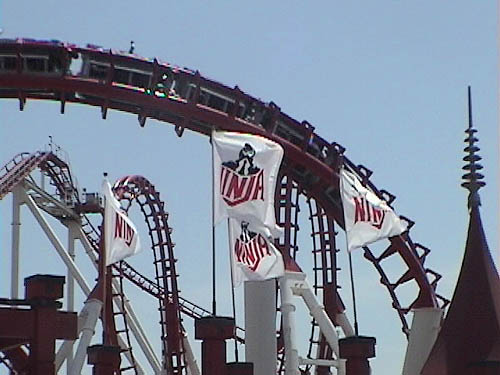 We just HAD to get on all the Vekoma rides that day!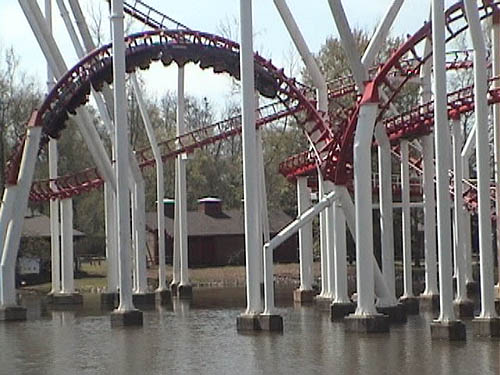 As graceful as this corkscrew might look....it's not!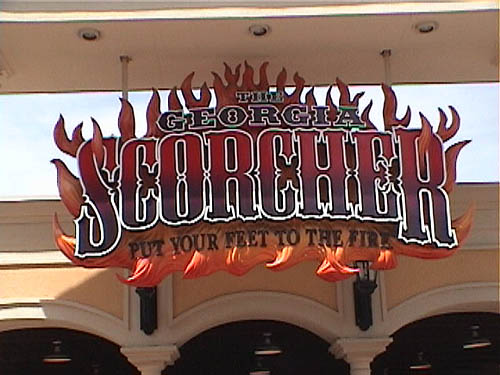 Georgia Scorcher is one of the better B&M stand ups!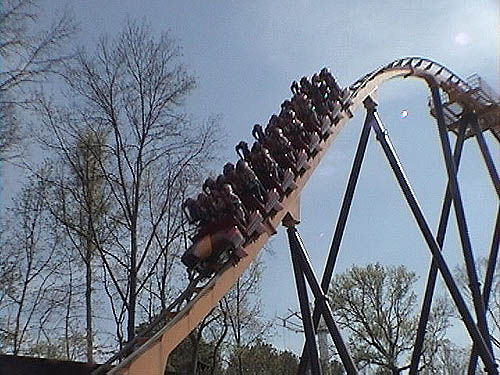 There are some great views of this ride from just outside the park.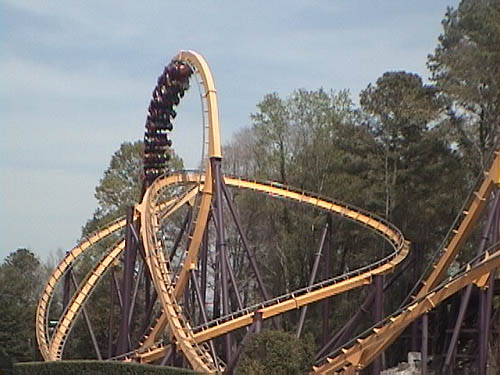 This is probably one of the most compact coasters out there!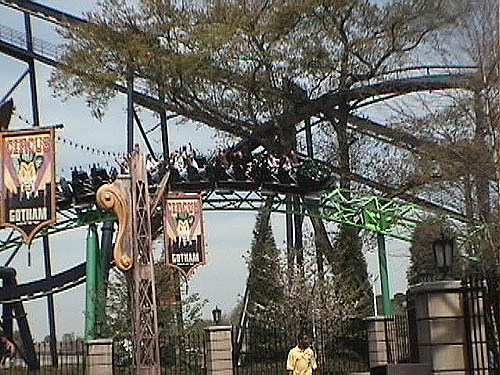 Time for some fun in Gotham city!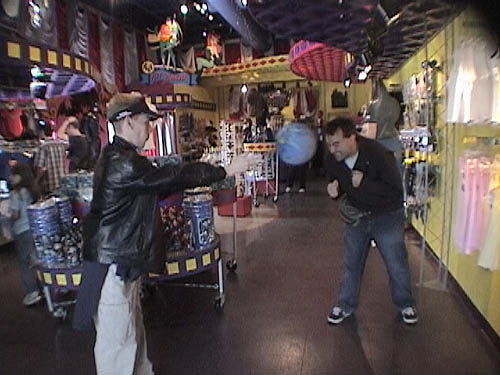 Robb tests out the Gotham City merchandise.
First the basketballs....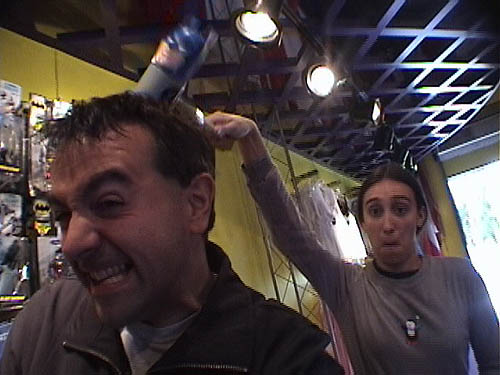 ...then the 'batman squeaky head bonker hammer'...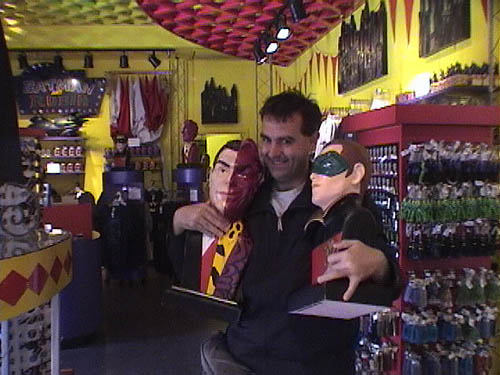 ...where did these come from???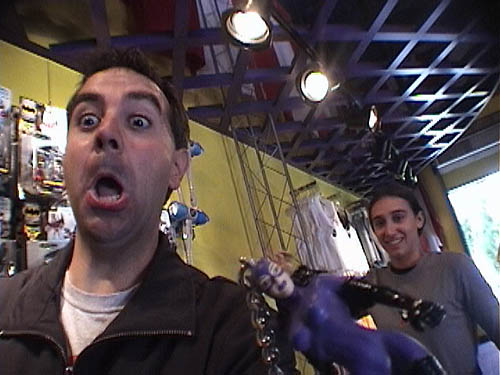 And finally a scare from Catwoman!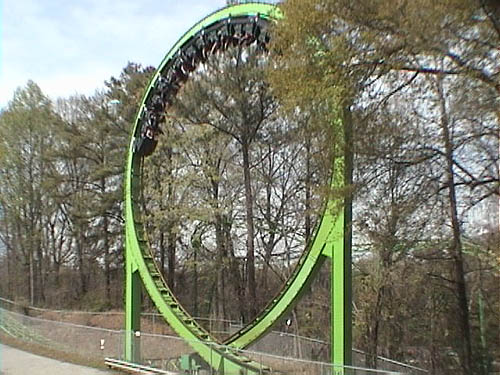 Mindbender, another SFOG classic, still delivers one of the best rides in the park!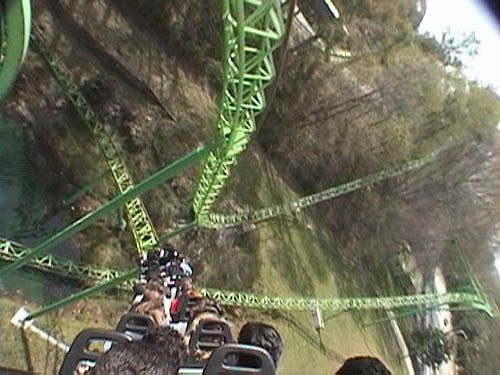 Here's that much talked about 'third loop'!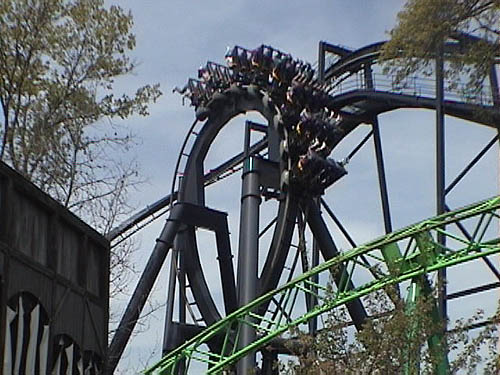 Batman is pretty much a Six Flags staple!
If you've found the Easter Egg, email us and let us know! =)
Click HERE to return to Theme Park Review!