Roller Coaster Photo Gallery!_  Robb Alvey's Coaster Videos on DVD! Videos for Download!  _Links!__Home! Contact Us!
Six Flags Over Georgia
Superman: Ultimate Flight Media Day!
Photos and Captions by Robb Alvey & Elissa White
Special thanks to Derek Ruth for his help with this update.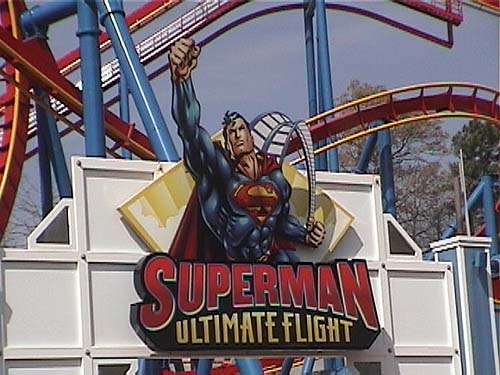 Six Flags Over Georgia unleashed their new flying coaster on April 4th, 2002!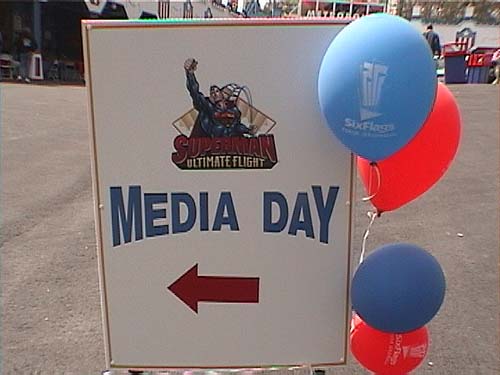 We didn't need the sign, the new area looks great and is dominated by red B&M Track.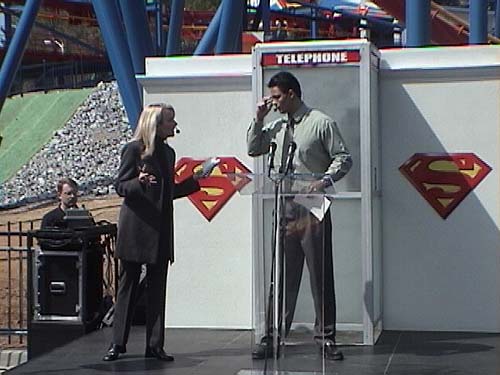 Is Clark Kent a little worried about riding???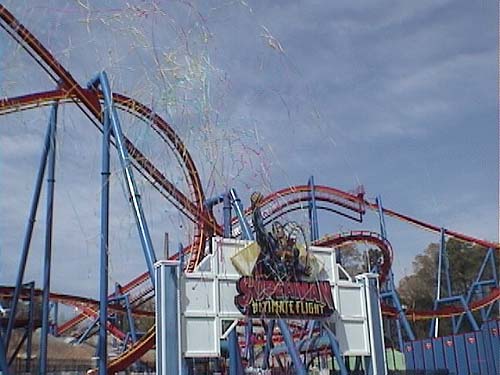 He must have gotten his nerve up cause he opened the ride for us!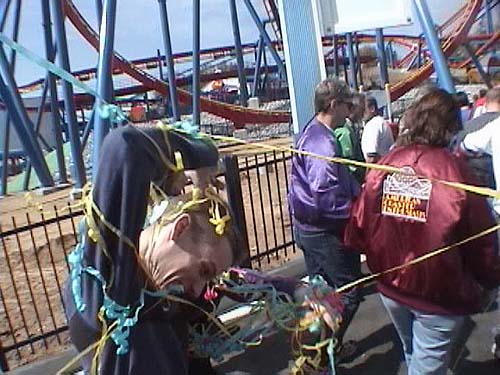 The evil super-villain "Ribbon Man" got Derek before Superman could save him.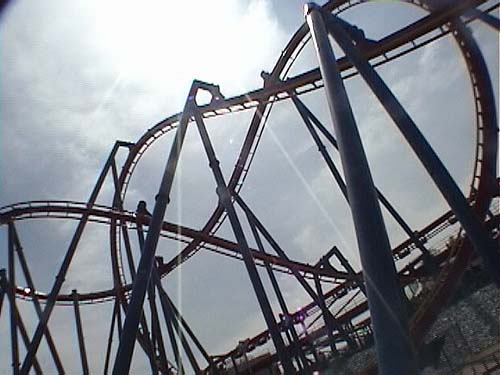 Everyone seemed to agree that the highlight of the ride truly was the "Pretzel Loop"!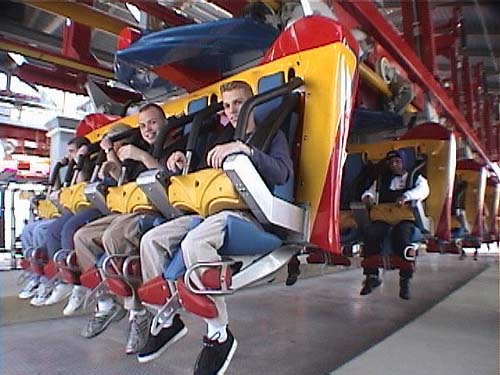 Derek prepares for takeoff...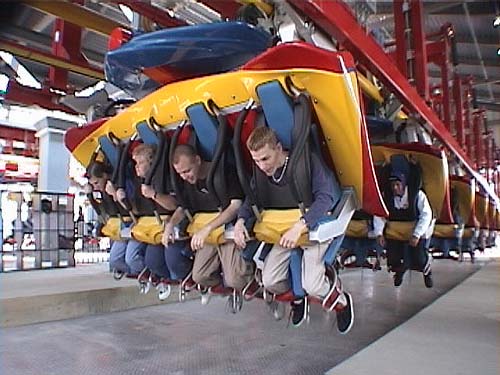 The whole process takes less than 2 seconds...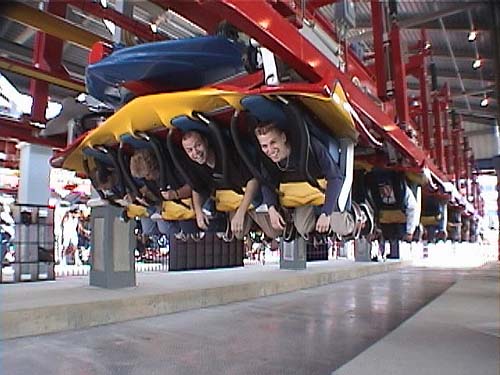 Here they are, ready to go!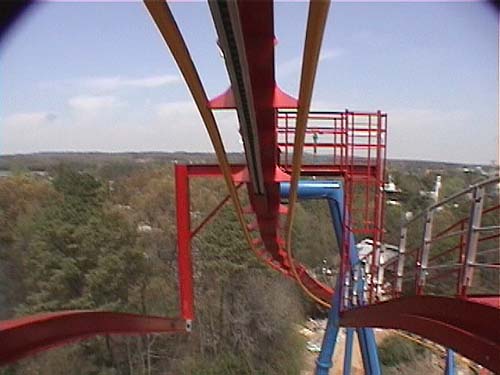 The first drop might not look that high from the ground,
but once you're up there with nothing below you it's quite impressive.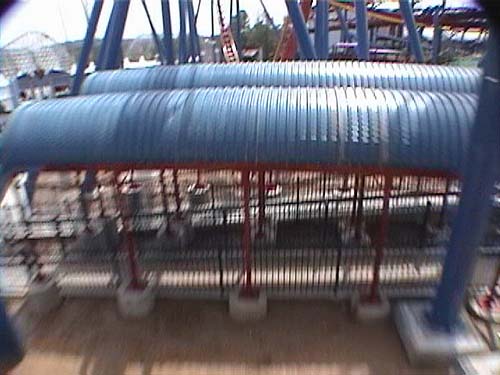 Now this is a *real* Facechopper!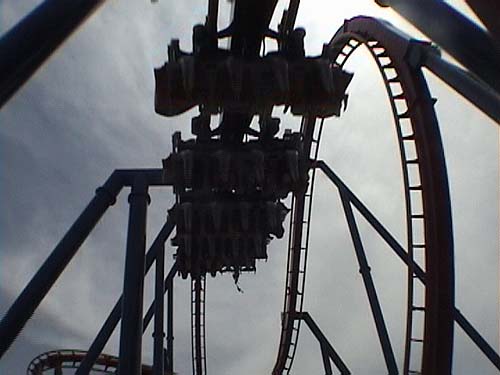 Here we go into one of the most intense moments on any coaster!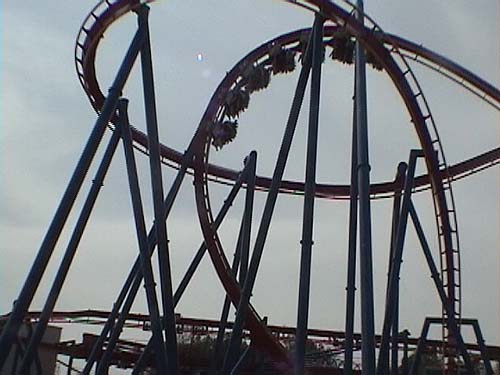 Heels over Head we dive back down to the ground...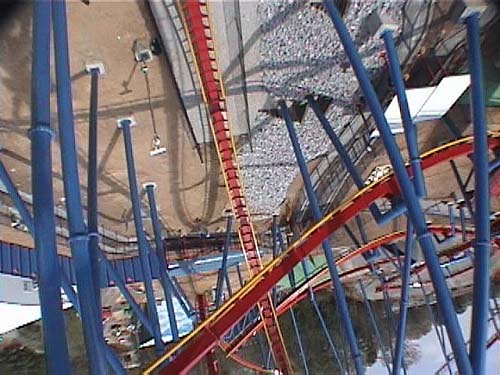 It's hard to film as we pull some strong G's!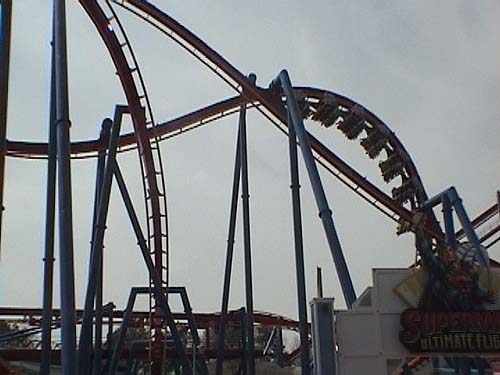 Almost back to the flying position and we're on to the rest of the ride!
Click HERE for Page Two of Superman Ultimate Flight Media Day Photos!
Click HERE to order Robb Alvey's 2001 Roller Coaster Videos!!!