Flamingoland Theme Park & Zoo Photos
Malton, England
Official Web Site: http://www.flamingoland.co.uk/
Robb & Elissa's Mini UK Trip - March, 2006
Kumali Construction Tour
Click HERE to download the Kumali Construction Tour Video.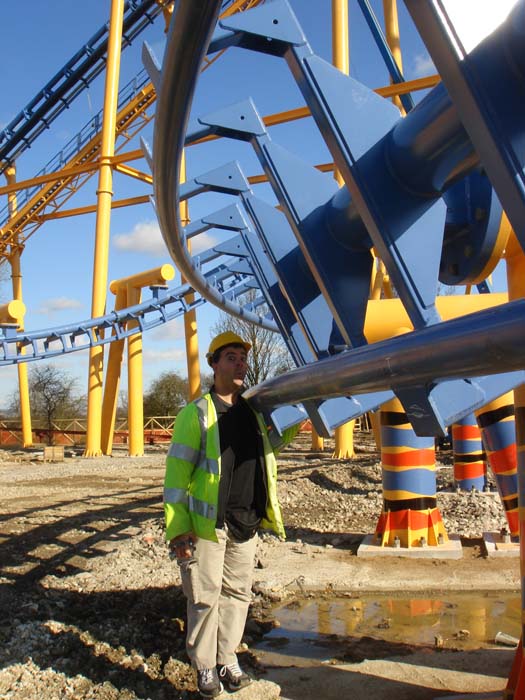 It would be sooooo easy....but damn, the rides not open yet!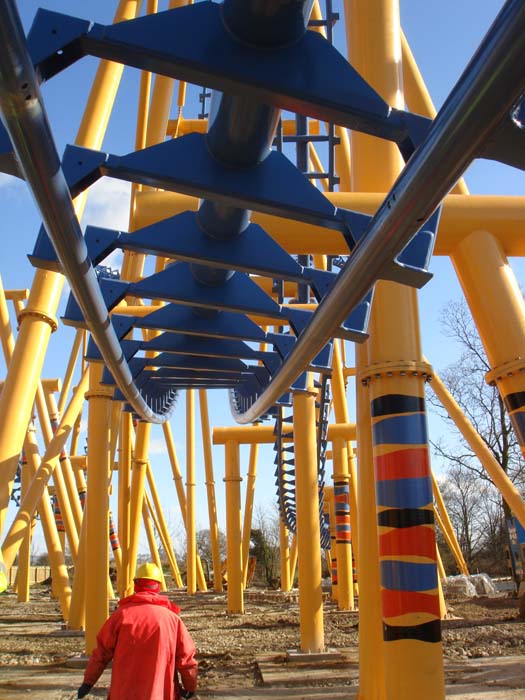 Here is what the ride could look like when you're on it. (Except of course without the dude standing there....we hope!)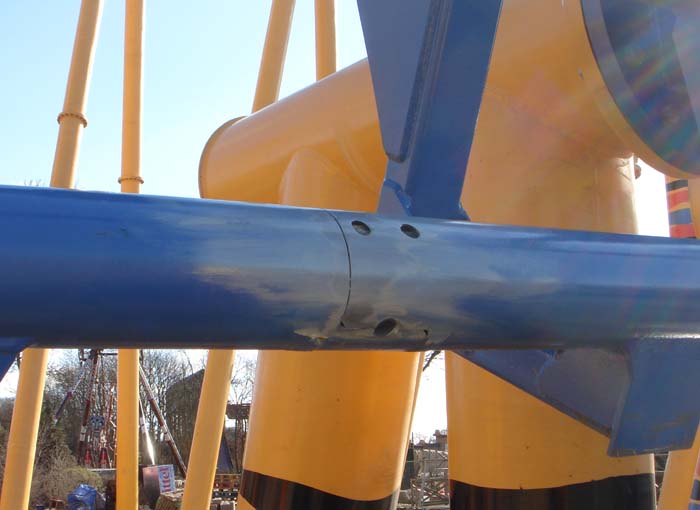 It was pointed out to us that they are smoothing out all the transitions to provide the best possible ride.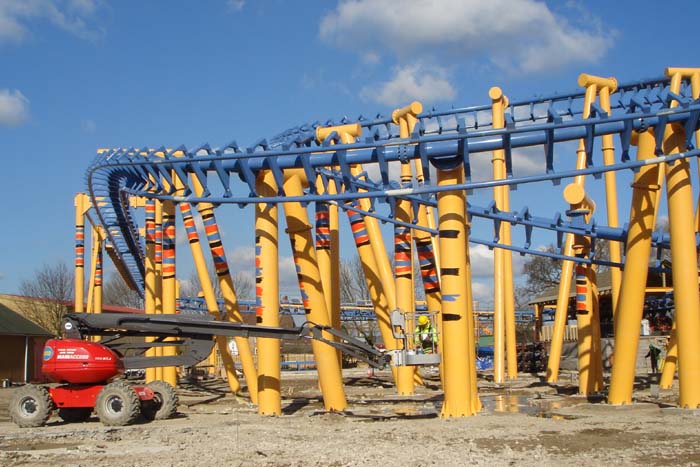 The track is complete, but more work is being done all over the ride getting it ready for testing.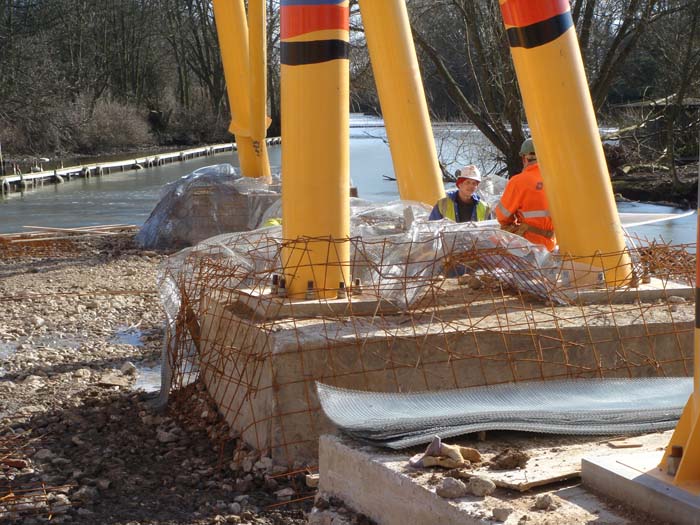 Theming is being done by the lake to make the footers look like giant rocks.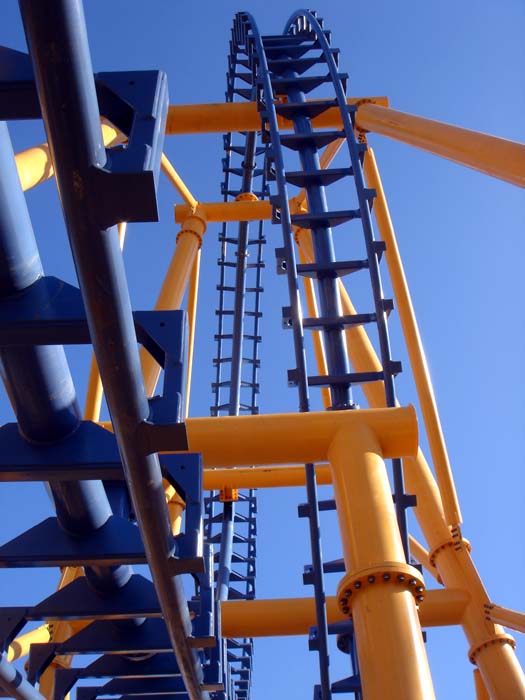 I really hope Derek appreciates this "signature shot" of the vertical loop!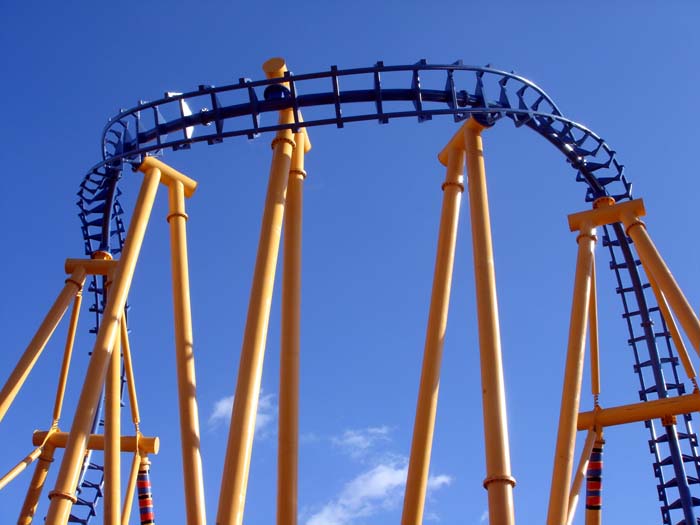 It's a cobra roll. Looks an awful lot like the one on Deja Vu!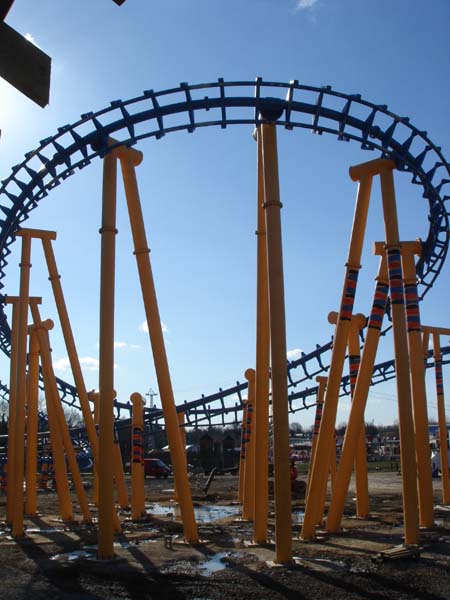 More awesome helix goodness.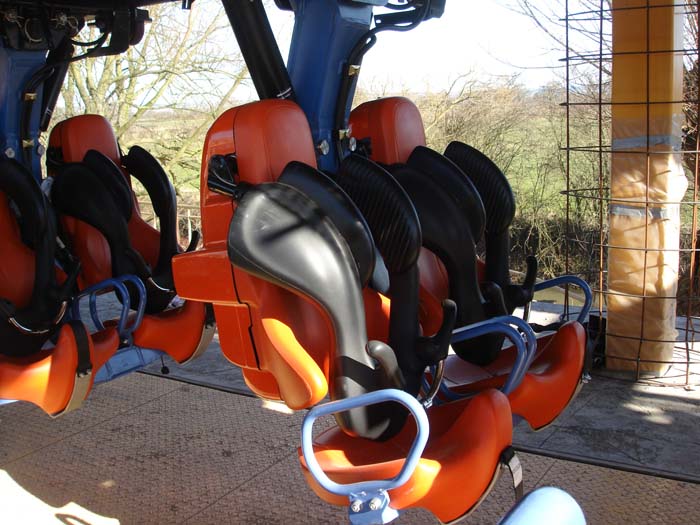 Vekoma calls these the "Banana Restraints." I give that name two thumbs up because it's food related!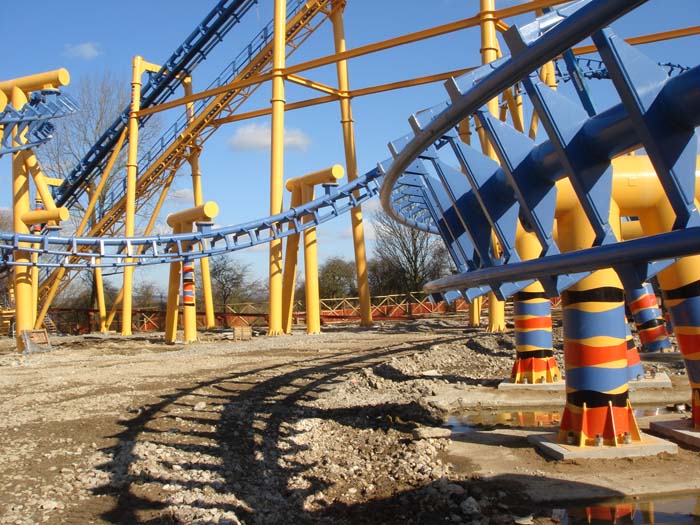 OMG! It comes so close to the ground!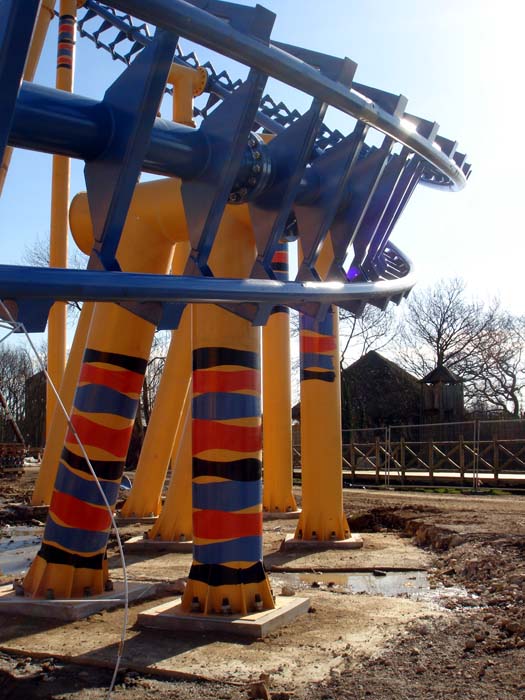 OMG! It STILL comes so close to the ground!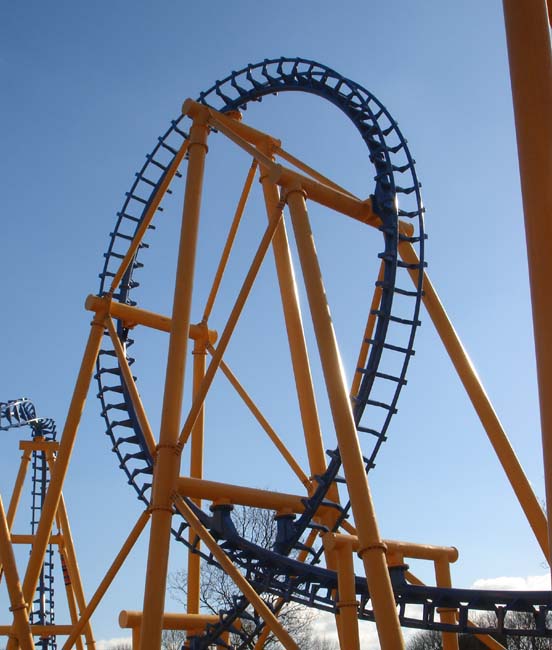 Vertical loops are awesome. I think so, Derek thinks so, Flamingoland thinks so too.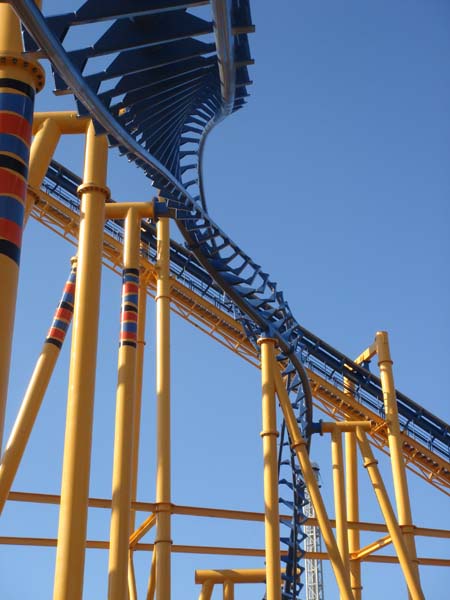 Funky twisty Zero-G roll.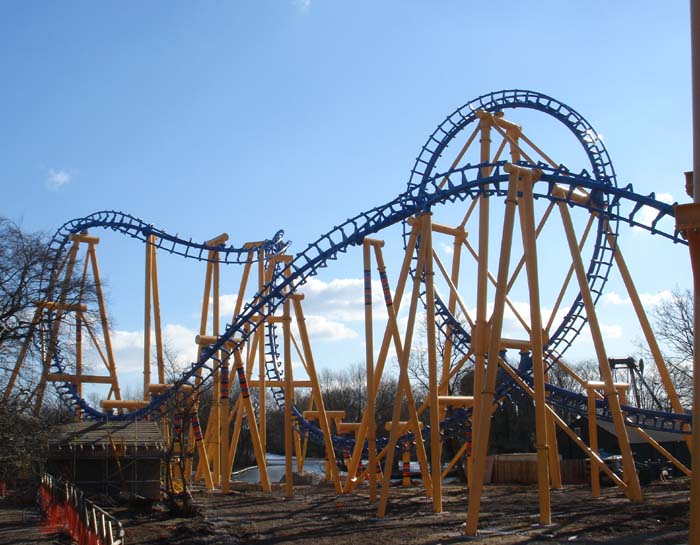 And here's a nice overview of the ride's four inversions.
Click Here For Page Three of Kumali Construction Tour Photos!