Knott's Berry Farm
Buena Park, CA
Official Website: http://www.knotts.com
March 4th, 2005

Knott's Berry Farm - two weeks in a row!
In case you missed our update from our awesome day at Knott's last week, click below:
http://www.themeparkreview.com/kbf0226/kbf0226.shtml
So this week, Derek was in town visiting from Penny-sil-vania and Elissa met up with him, Dan, and
Jeff "I count Wacky Soap Box Racers as 8" Johnson.
We had a fairly mediocre day last week with Dave and Mary, and this visit wasn't much better.
First off, let's just get the 'closed stuff' out of the way first.....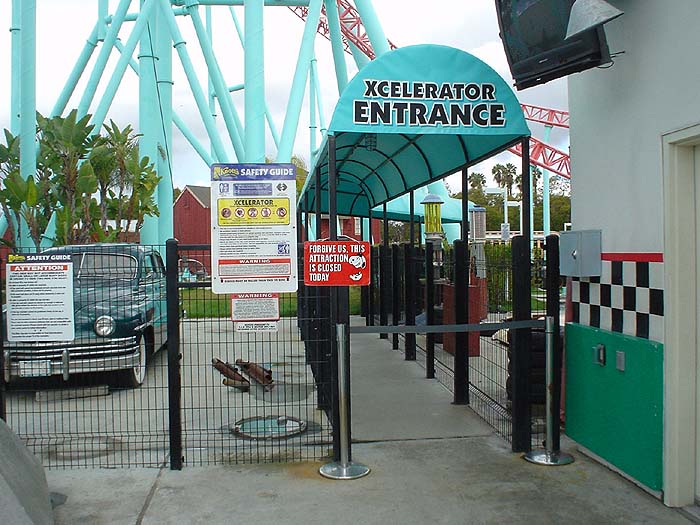 Xcelerator....CLOSED.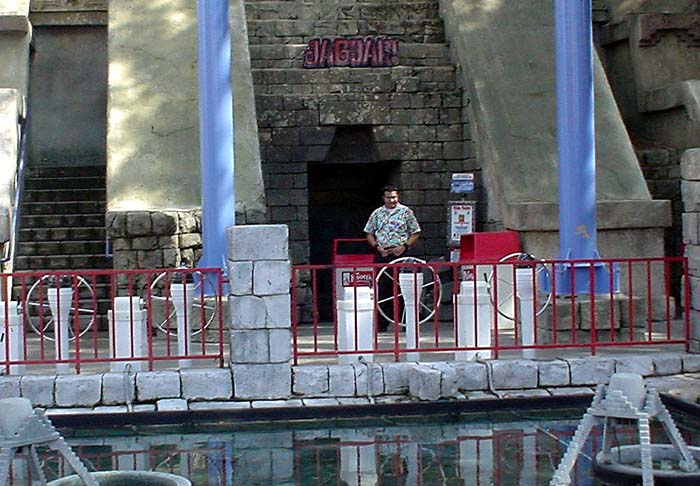 Jaguar...CLOSED.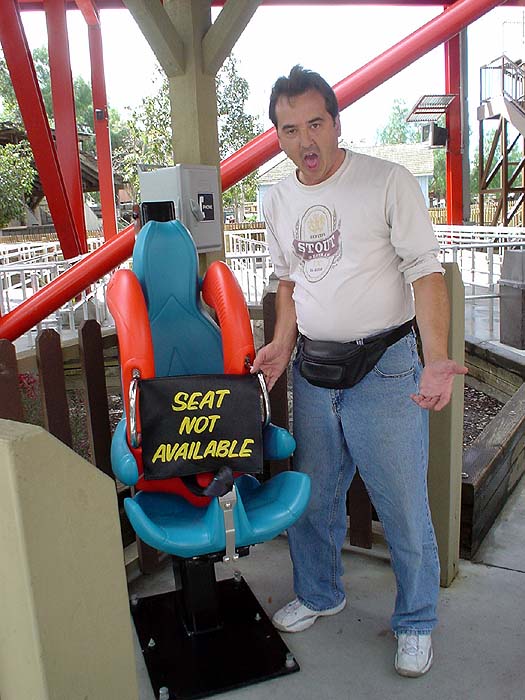 Jeff says "Even the Silver Bullet test seat is closed!!!!" =)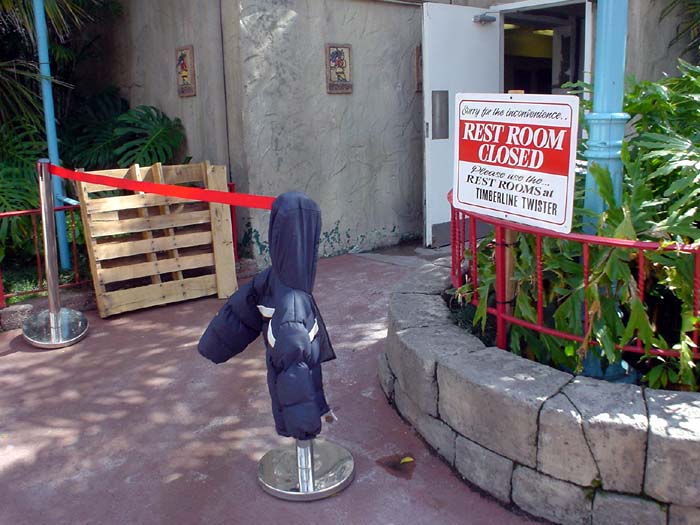 The fine print on the sign says:
"We're sorry these rest rooms are closed. To make up for inconvenience of having to walk half way across the park
to Timberline Twister, please take this free random jacket as a token of our apology."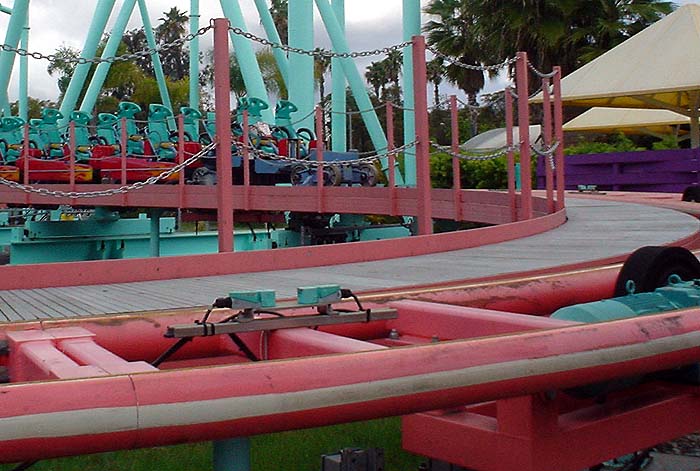 Both trains are missing pieces now. I hope they can get both running for Solace next weekend!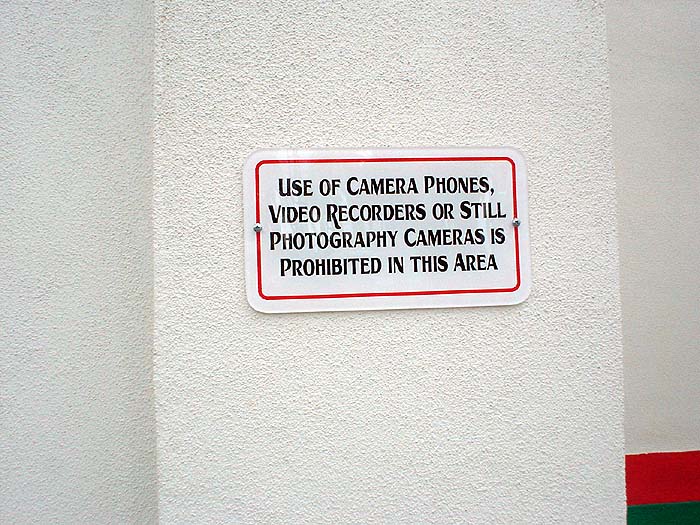 This sign is posted outside the women's restroom....I'm even sure I want to know WHY this is here!!!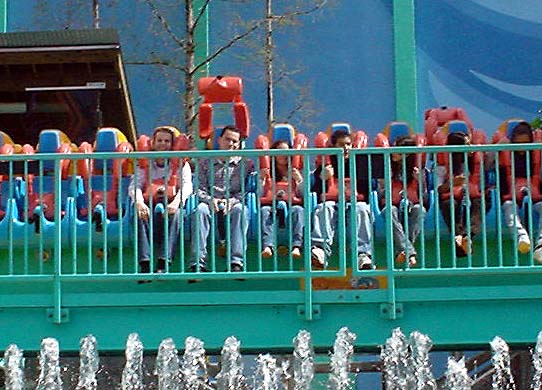 Dan and Derek ride Riptide.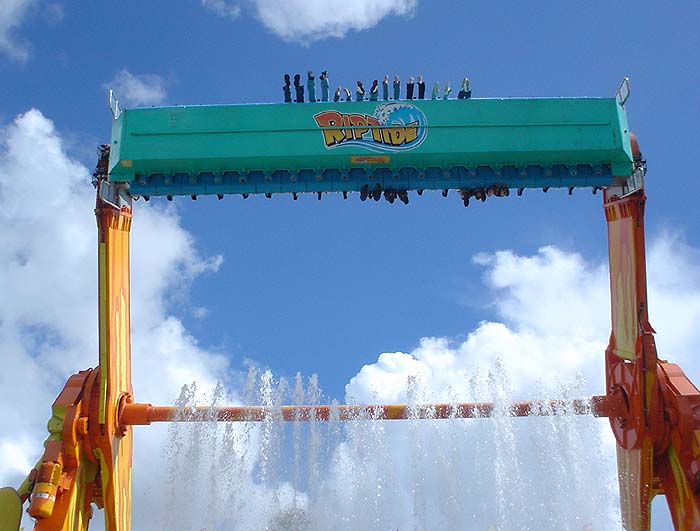 Ooooh...here is Riptide's *ONE FLIP* Wow! Way to have an awesome Top Spin program! *rolls eyes*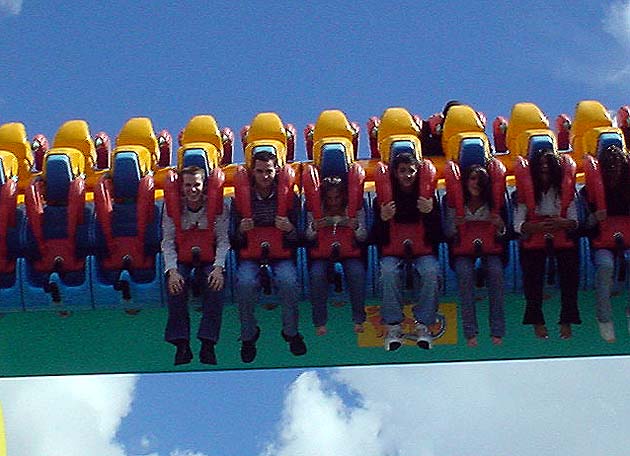 Derek and Dan are happy to be at Knott's.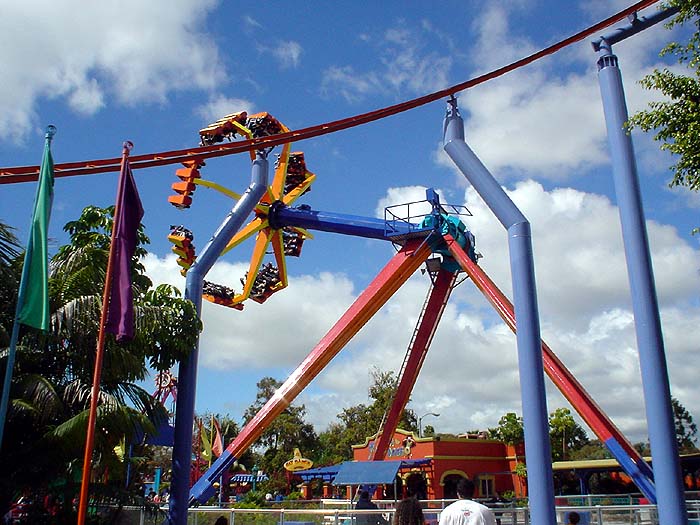 Wow! Two open rides in a row! It's a sign of the apocalypse!!!!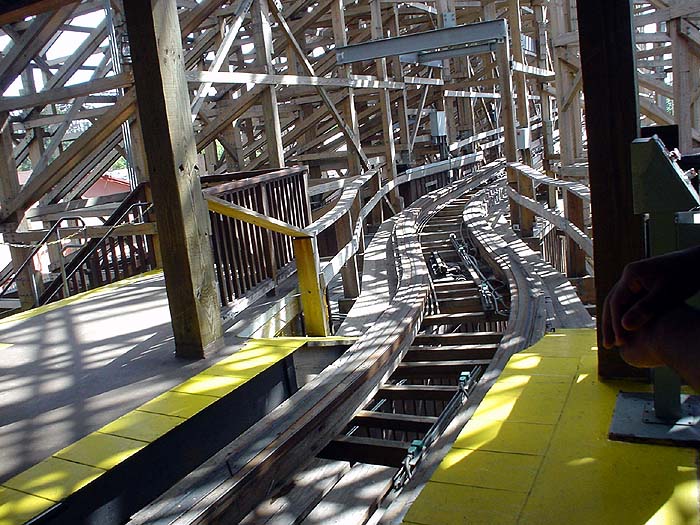 Damn! Way to go Ghostrider crew! You are NOT stacking trains today!!!!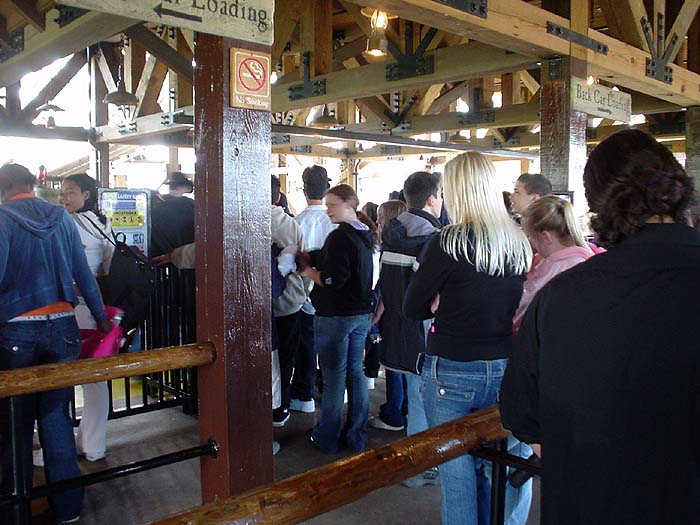 Oh....I see...it's because they are only running ONE TRAIN....
Thanks for that awesome service! Way to be a world class park, Knott's!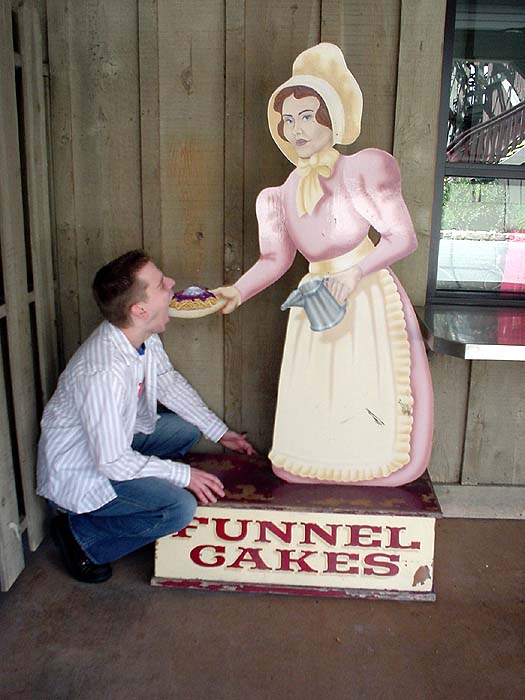 Derek sucks it down.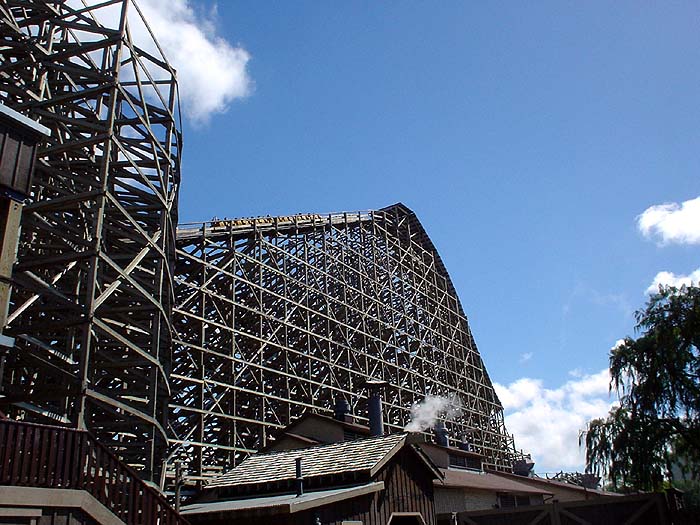 Nice blue skies...beautiful weather....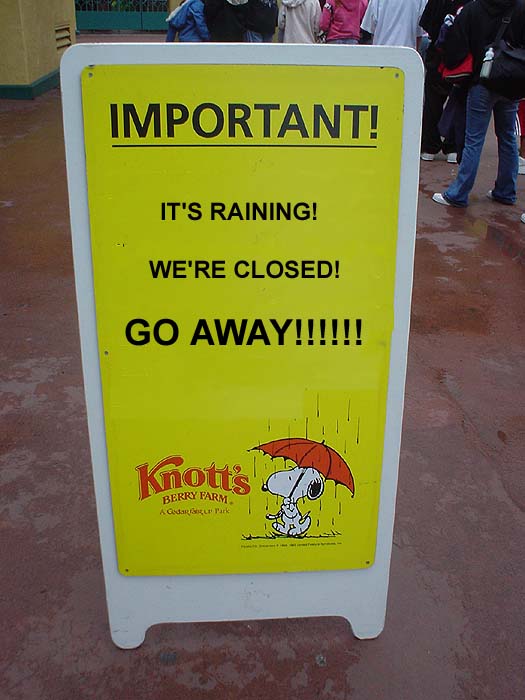 But Knott's still had their "Screw you guys, if *ONE* drop hits the floor...we're CLOSED! sign out!
Well, that's a wrap for this weeks excitement at Knott's...maybe next week will be better.
Click HERE to discuss this update on our Forum.
To read our Silver Bullet Review, click HERE.