Eejanaika
Fuji-Q Highland
FujiYoshida, Japan
Official Website (English Version): http://www.fuji-q.com/fuji-q-en/main/e-main.htm
Media Day & Opening Week Photos & Video
All photos and video by Shintaro Ishikawa of Roller Coaster Maniac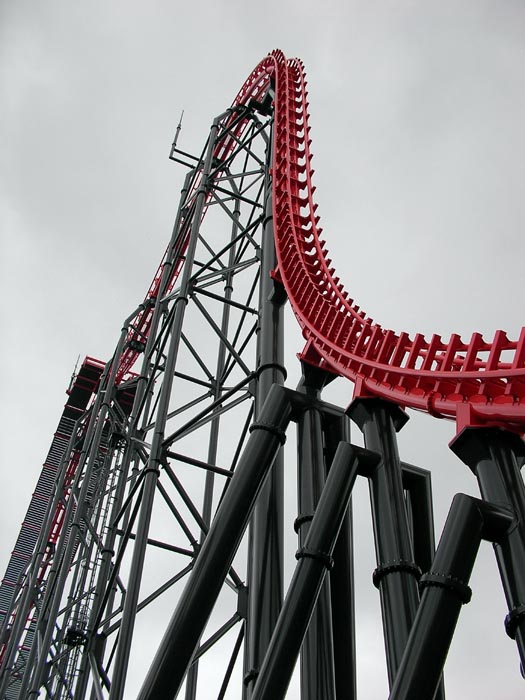 Hey everyone, now we're going take a ride on Eejanaika!!!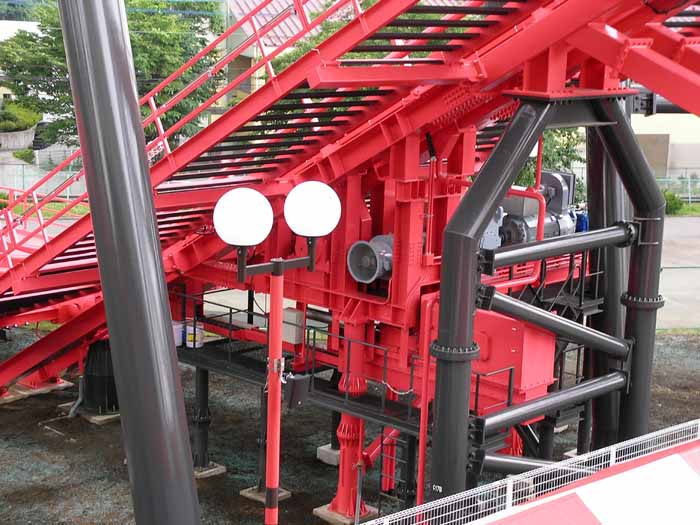 Ok, let's hope these motors can hold our weight!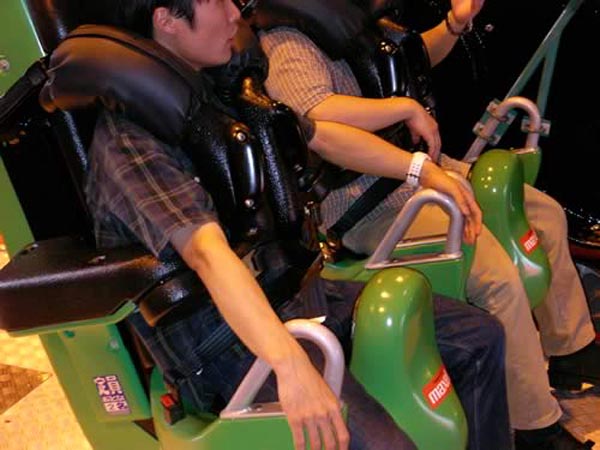 Ok, we're strapped in and bolted to the seat.
Wow, check out all that extra padding and seat belts compared to X.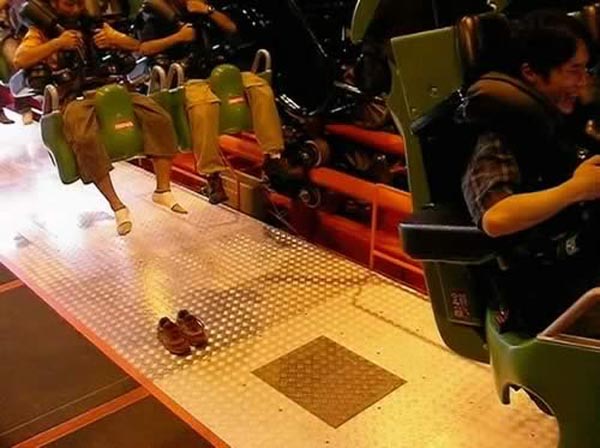 And in true "Japanese Style" you just leave your shoes on the platform and they'll be there when you return!
At Six Flags Magic Mountain, you can guarantee they would have been stolen and sold before you even got up the lift hill! =)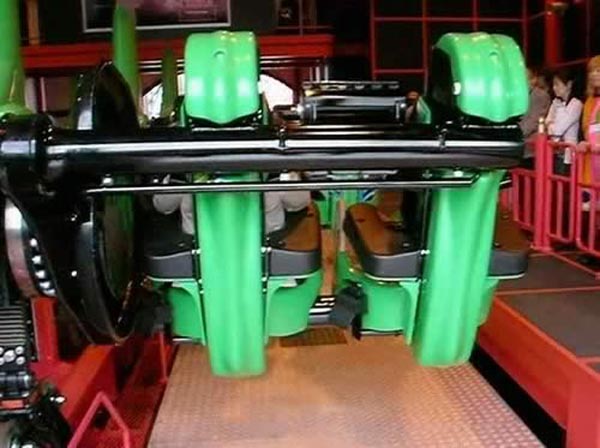 Interesting to see all the extra bracing on the back of the seats.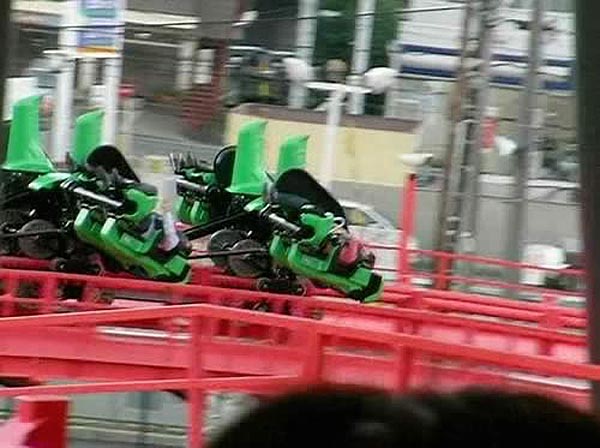 Heading to the lift hill you nearly do an inversion!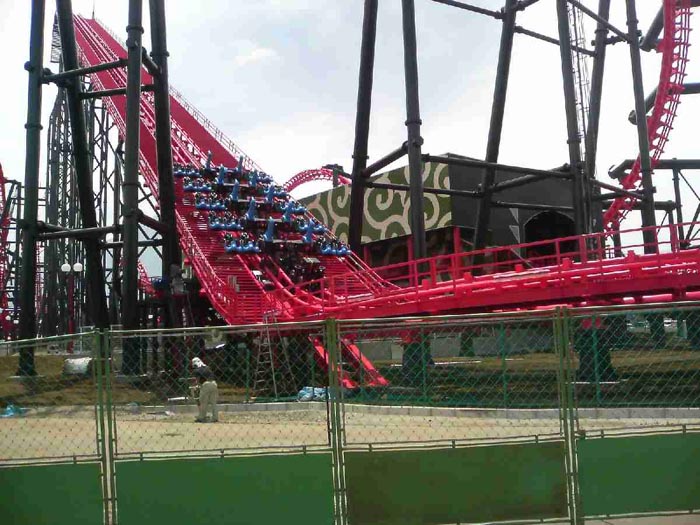 Here we go!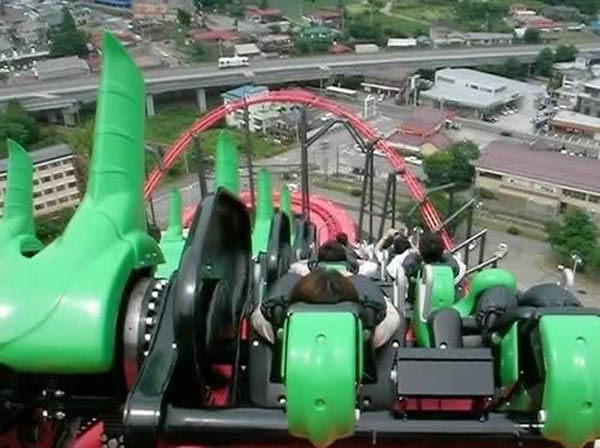 Here is what it looks like from nearly 200 feet in the air!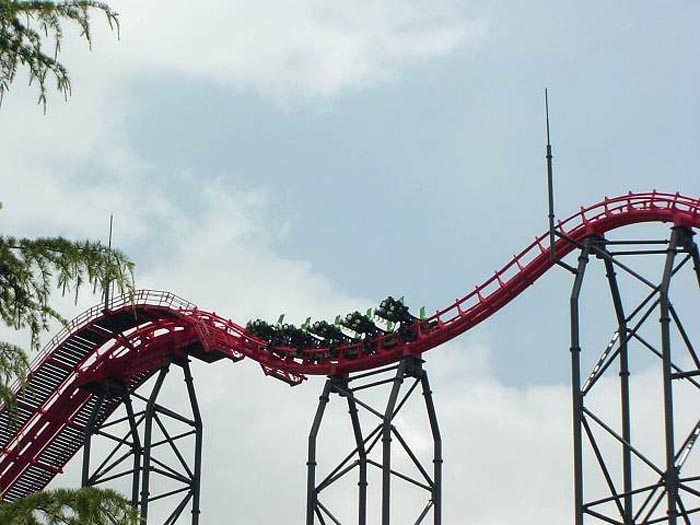 The little dip between the lift and the drop. 4th Dimension's "Signature Move!!!"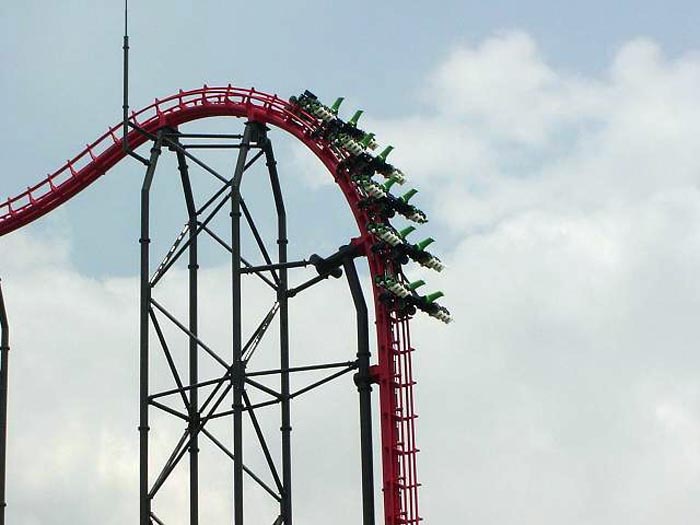 "Wheeeee!!!!!"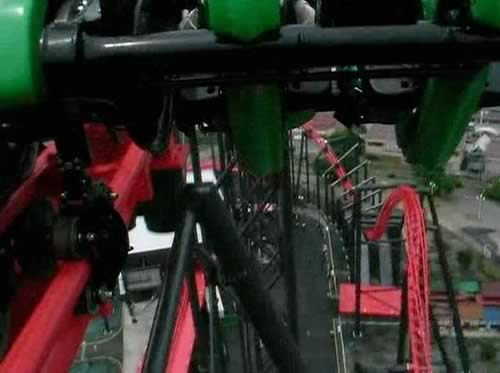 OMG! We're spinning! We're spinning!!!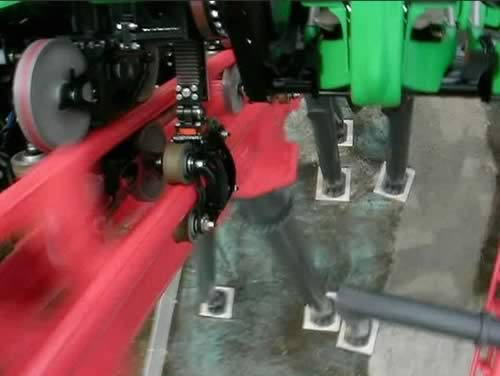 Wow, that ground is coming up REALLY cast!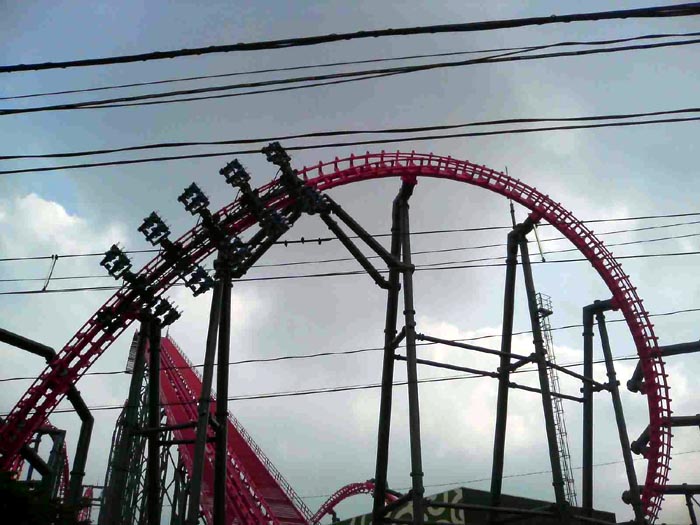 Here the "Lazy Boy" turn isn't so lazy! =)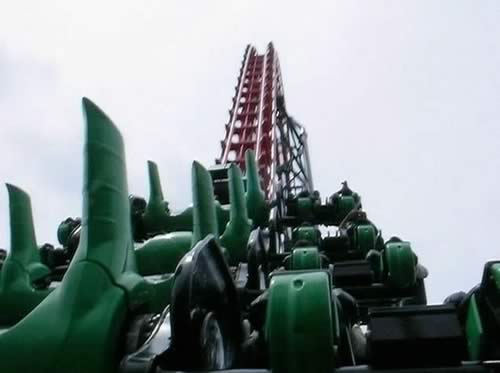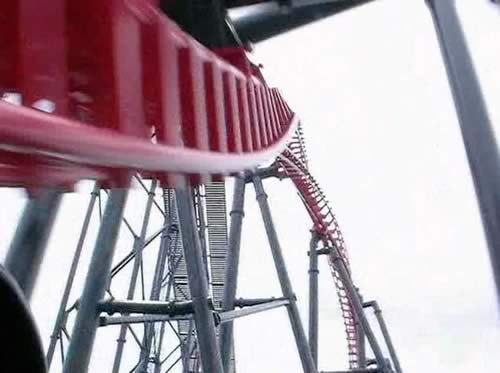 Wow, hold on to your rice crackers, dreamcast logos, and hello kitty!!!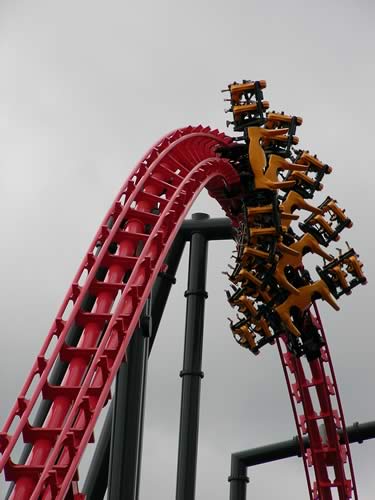 C'mon, chant with me! "Full-Full!!! Full-Full!!! Full-Full!!!!"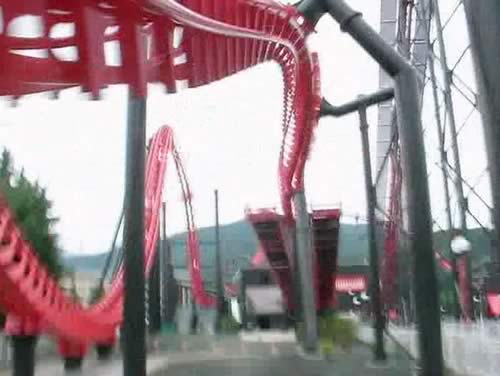 And finally. we survived Eejanaika!!!!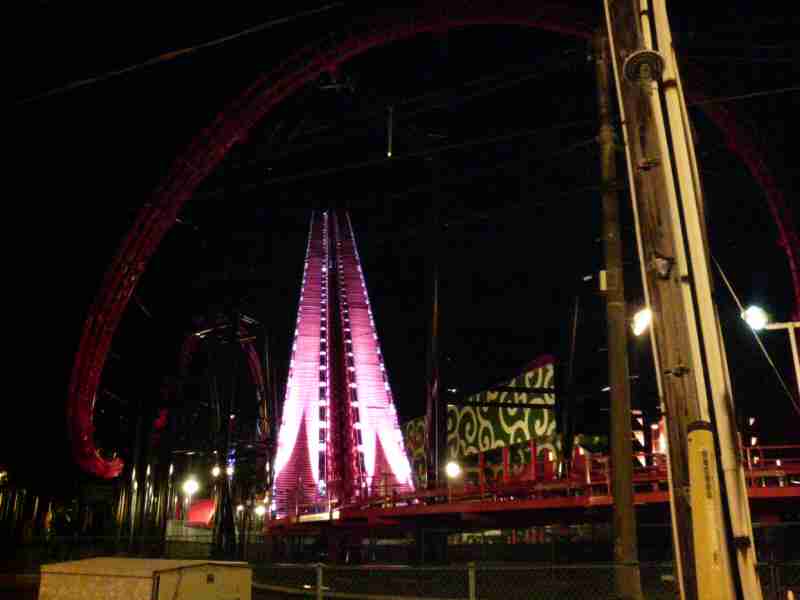 Oooh! How pretty it is all lit up!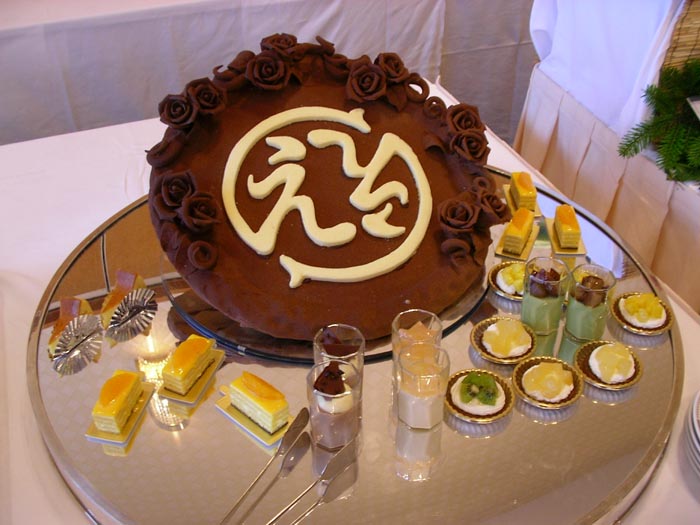 And of course, the best part of the day....THE FOOD!!!! =)
Please be sure to visit Roller Coaster Manic's Eejanaika Photos Pages.
Click HERE to discuss this update on TPR's Forums