"Moving Back To California Pics!"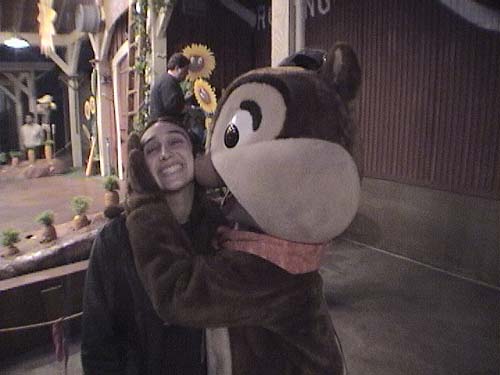 Elissa gets some action from one of her favorite men!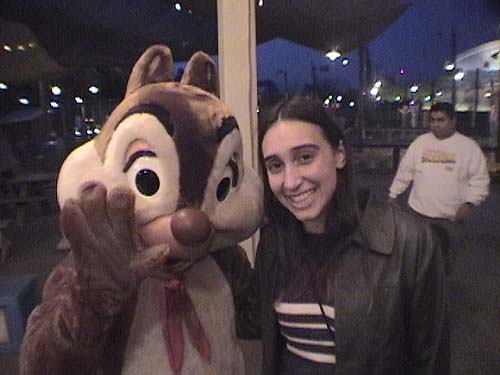 Here's her other favorite man!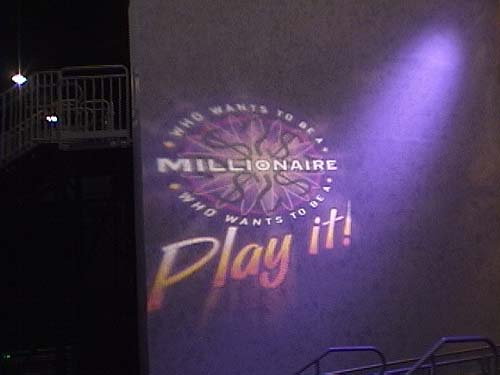 It's finally time for the Craig vs. Elissa Millionaire showdown!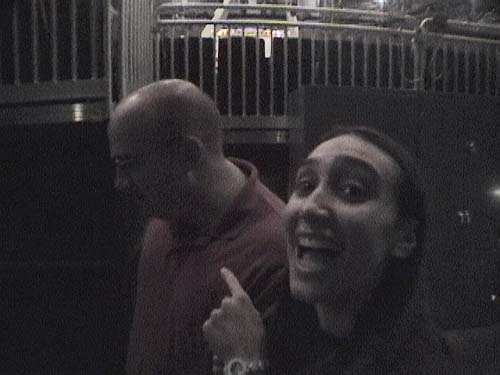 Elissa does some pre-show trash talking to Craig!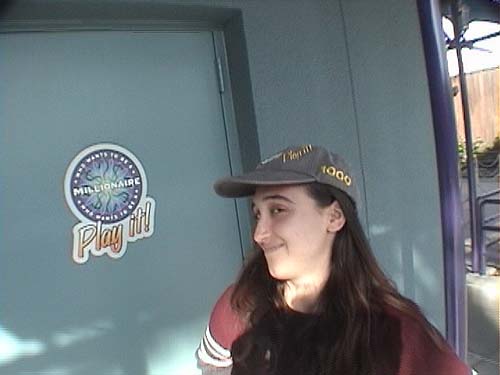 And it was well founded as Elissa got in the hot seat!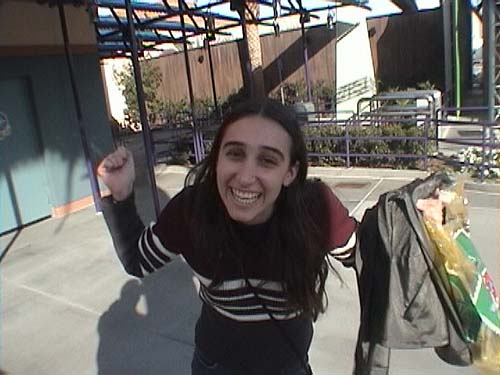 Winning her way up to the 250,000 point mark and now sports a bag of pins!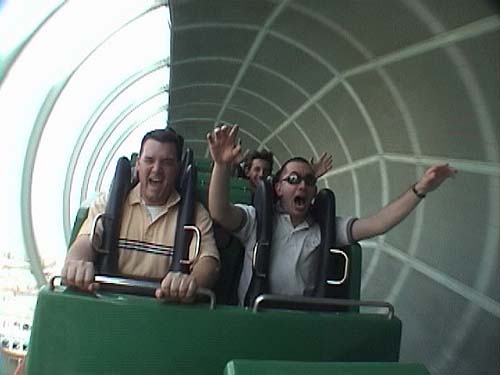 Sean & Ron are surprised by the airtime on this 'Disney' coaster!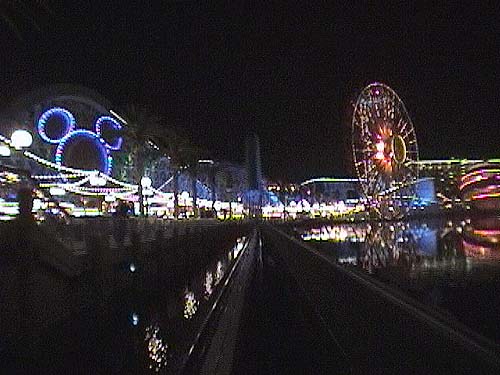 Screamin' about to launch at night!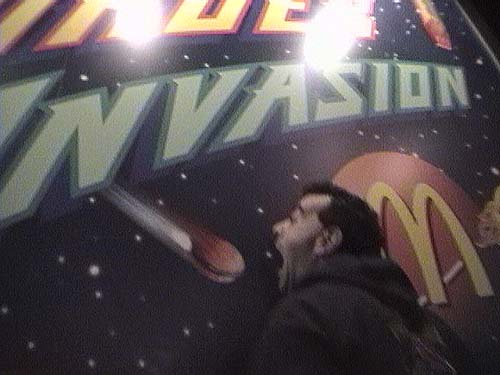 Robb wishes there really would be a Burger Invasion!!!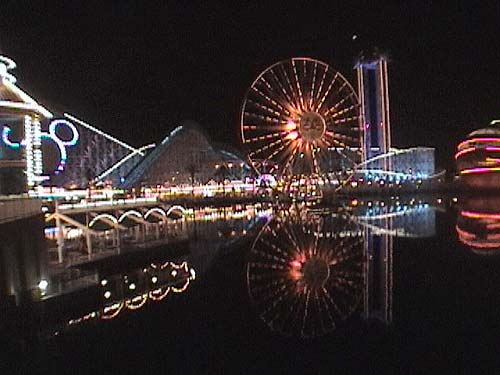 DCA is a very pretty night time park!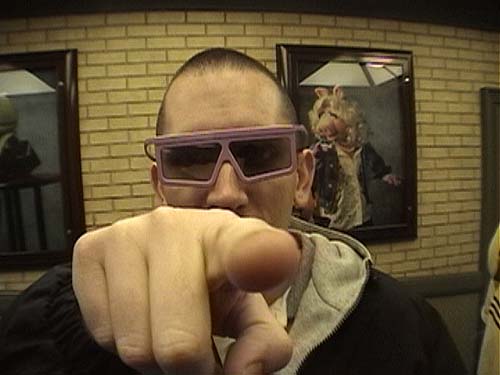 Sean tries the Fred 3D finger trick, Muppet style!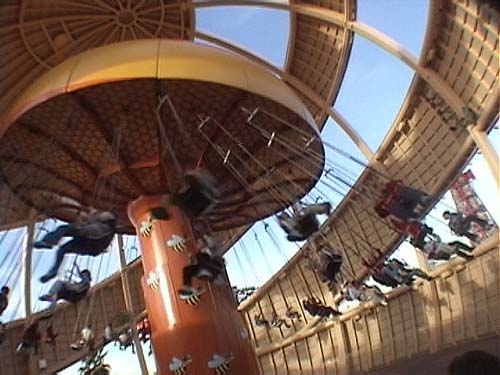 It's the bee ride!!!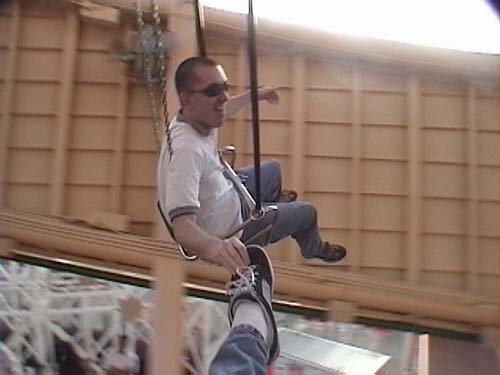 Robb & Sean play a little bit of footsie on the bee ride.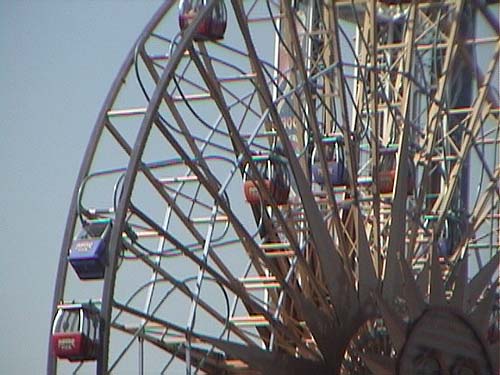 Here you can see the swinging cars on the Sun Wheel!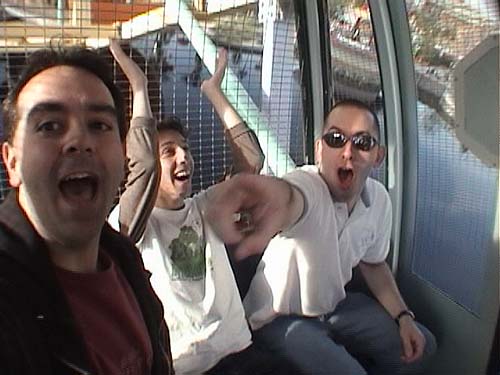 On the Sun Wheel, Sean points out a burger invasion, Wes screams out in horror,
and of course Robb is ready to eat more burgers! =)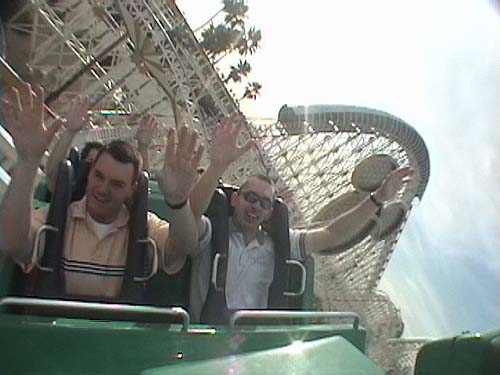 We took in plenty of rides on Screamin' that day! =)