Universal Studios Hollywood
Universal City, CA
Official Website: http://www.universalstudios.com/
To discuss this update on our forums, click HERE.

"Jurassic Parking!" LOL! I get it! It's a parking garage and it's got a picture of a dinosaur on it!

Just a few homies hanging out at Universal Studios.

We all got our "A-List" passes so we can skip the lines!

The War of the Worlds set was on display as part of the tram tour.

They actually got a REAL Boeing 747 airplane and ripped the thing apart!

The set looked REALLY cool!

Massive destruction everywhere! I hope the movie is as cool as the sets.

"Hey, where is the cool escalator music???" (Footnote 1)

We're not quite sure what to make of Derek's reaction to Mummy....
Scared? Disturbed? Constipated??? We're not sure...but does anyone have any laxative??? =)

Ahh...Joey looks SOOOOOOO cute in his little Egyptian costume. =)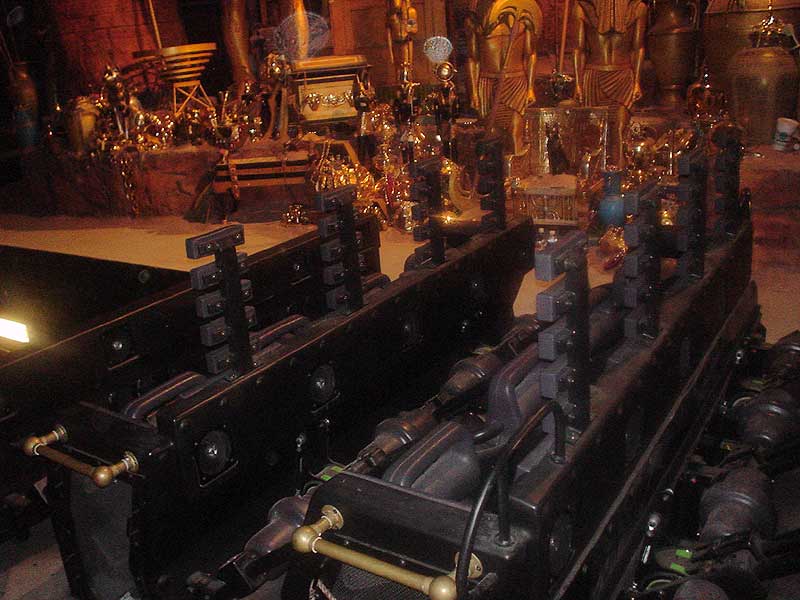 Ahh, the treasure room! (Footnote 2)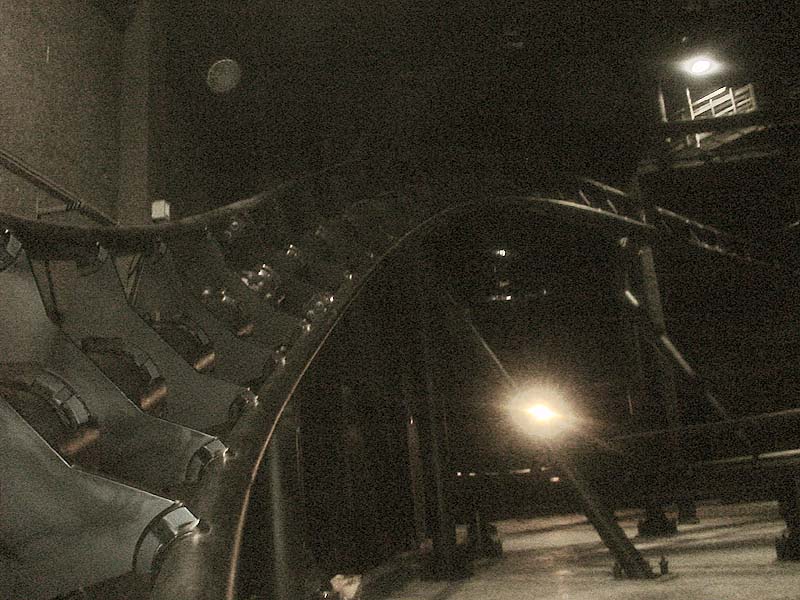 Cool twisty track in the dark and all that good stuff!

Robb got a bunch of chopsticks from Panda Express and then continued to terrorize everyone at the park with them! Read on.....
Click HERE for Page Two of Universal Studios Hollywood Photos
Click HERE to return to Theme Park Review
Footnote 1 - Reference to the Parque Espana Video - HERE
Footenote - Mummy photos from our Hard Hat construction tour. More photos HERE