Official Site: www.revengeofthemummy.com

Universal Studios Hollywood Revenge of the Mummy Hard Hat Tour!
Thanks to the generous folks at Universal Hollywood's Public Relations department, we were invited on a hard hat tour
of the parks new Mummy roller coaster! The following few pages of photos is the first of a three-part update with the next
two updates including a video of our hard hat tour, then finally a video and photo update of the opening day!
To download the Revenge of the Mummy trailer - added June 10th, 2004 - Click HERE!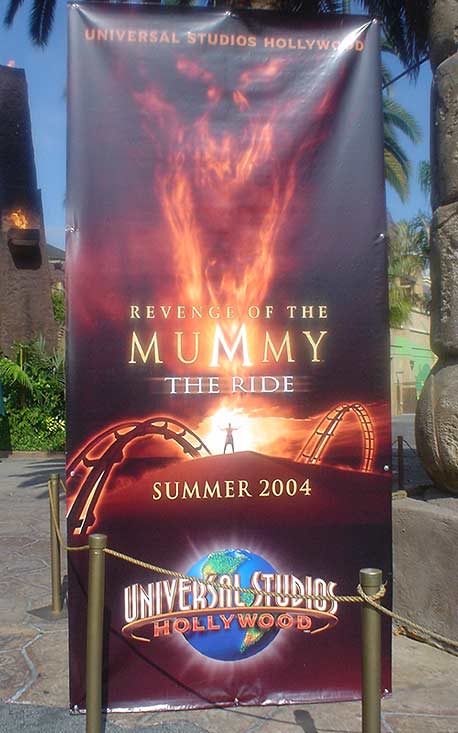 Summer 2004 has now become "June 25th" for the rides official opening date!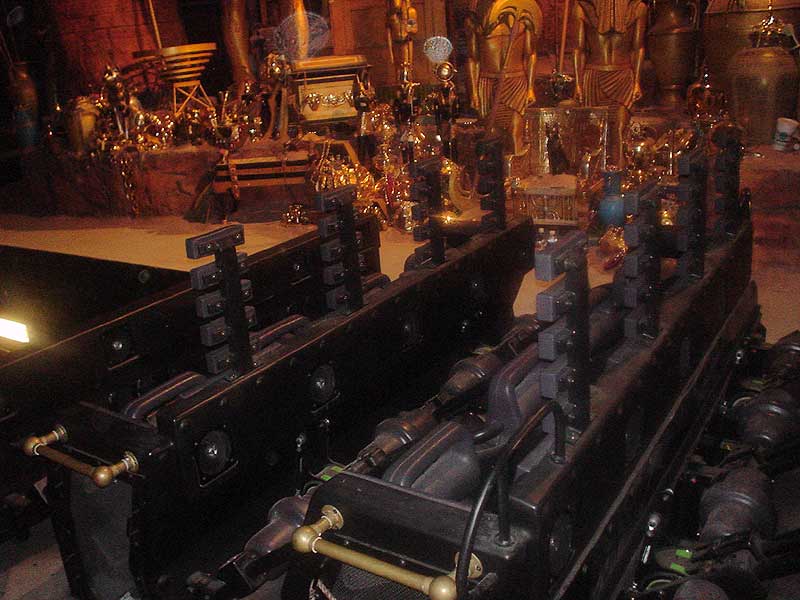 Here you see the train navigate through the "treasure room."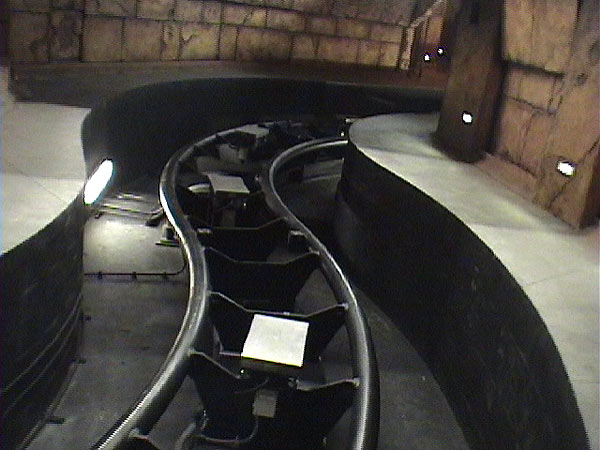 Coming out of the station you can see the LIMs which move the cars through the 'dark ride' section of the Mummy.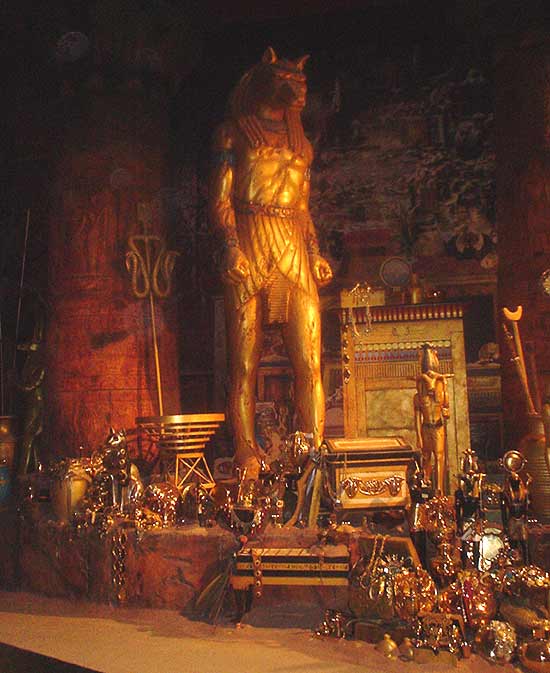 Check out that "Montu-type" dude in the treasure room!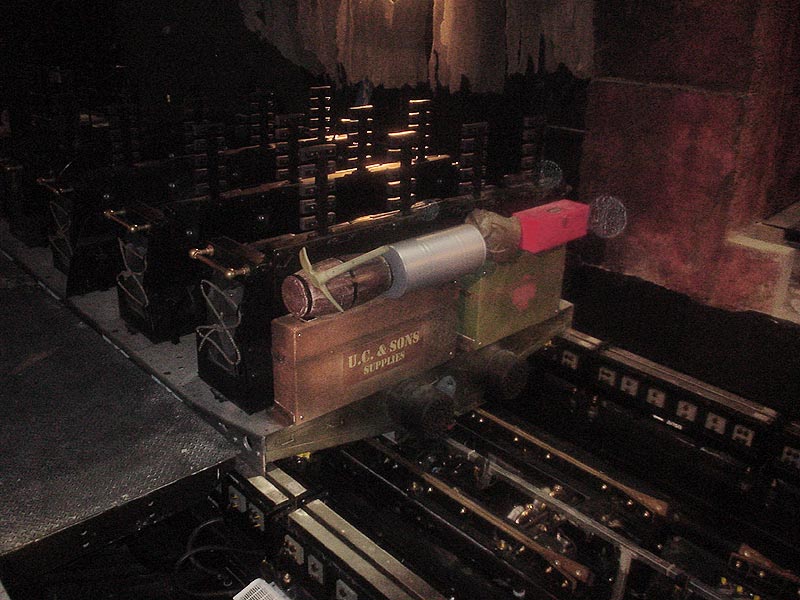 Here is a good shot of the car in the LIM section which will launch the riders into the Mummy's tomb!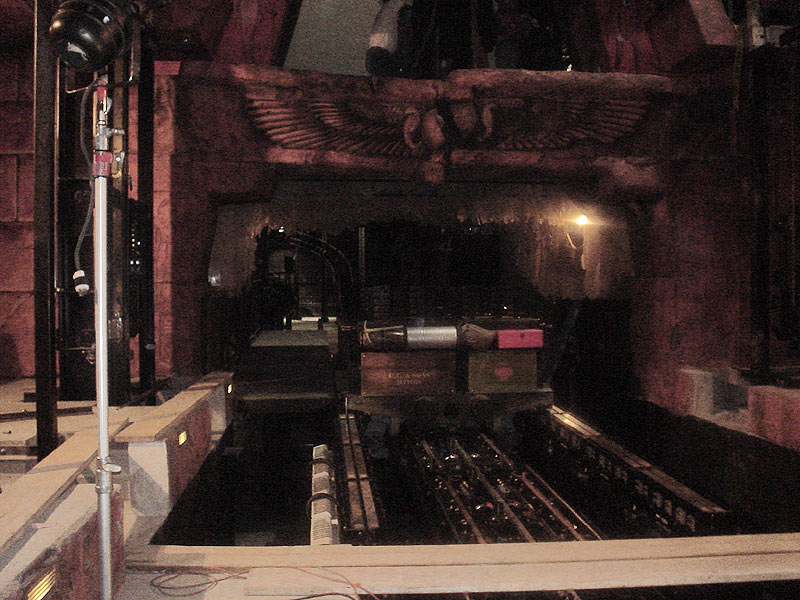 Here is the actual launch area and you can see the track curve up and to the left in the distance.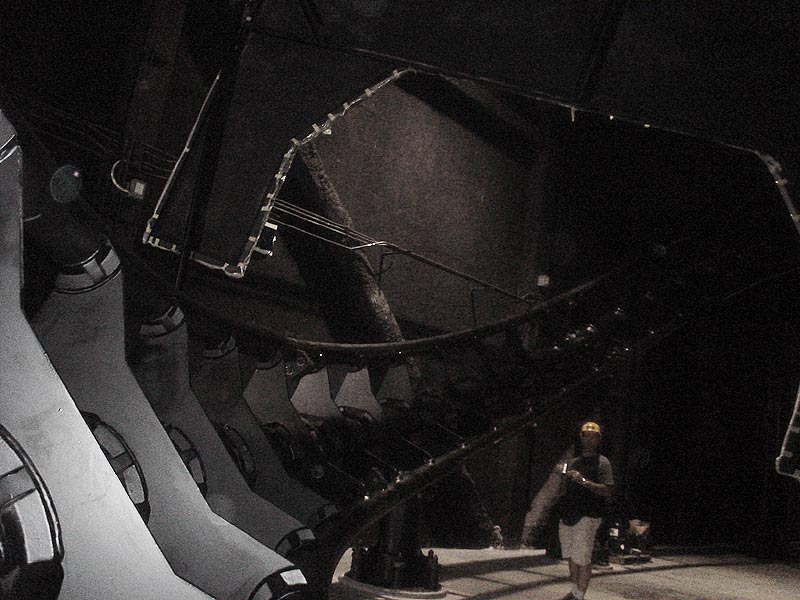 Here is the first drop just out of the launch!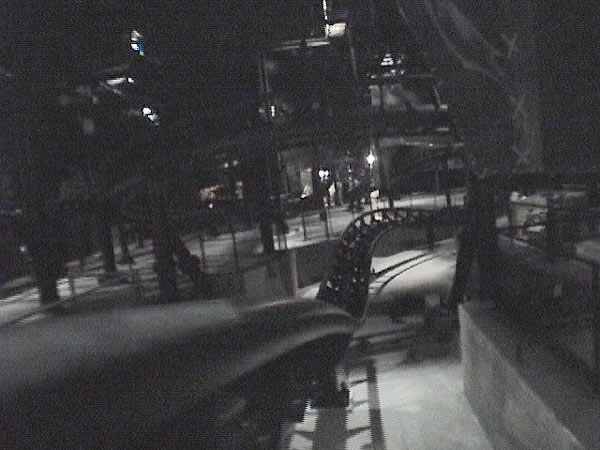 The Mummy's tomb sure has a lot of curves!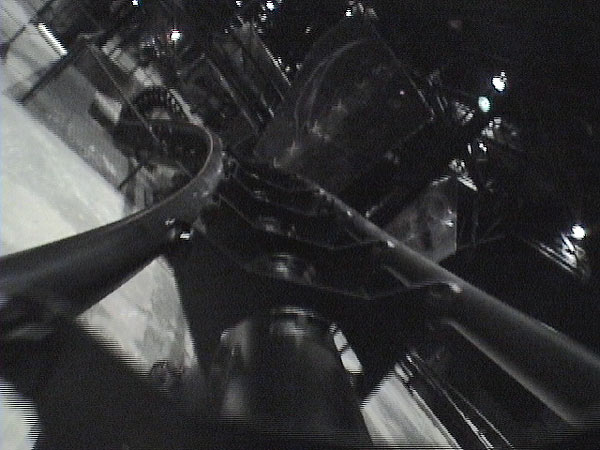 Ooh....backwards part! Stare at the picture long enough and it will feel just like you're on it!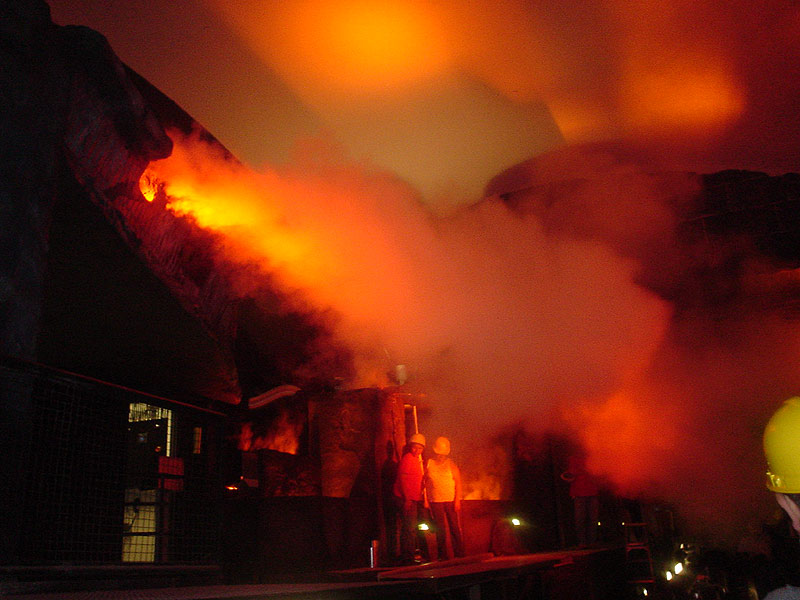 We were lucky enough to find them testing the "fire effect" at the end of the ride.
For not being real fire, this effect worked really well, and it's not even completed yet. Along with all the smoke, lighting, and sound FX,
there will be images projected on the screen above the riders.
Click HERE to see Page Two of "Revenge of the Mummy Hard Hat Tour"