Roller Coaster Photo Gallery!_  Robb Alvey's Coaster Videos on DVD! Videos for Download!  _Links!__Home! Contact Us!
Click HERE to order Robb Alvey's Full Length coaster videos!
Worlds Of Fun
Kansas City, MO
Official Web Site: www.worldsoffun.com
Photos and Captions by Robb Alvey & Elissa White

Here we are at Worlds of Fun!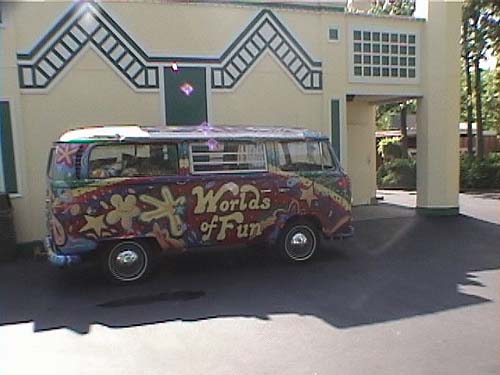 Apparently Worlds of Fun is still stuck back in the 70's!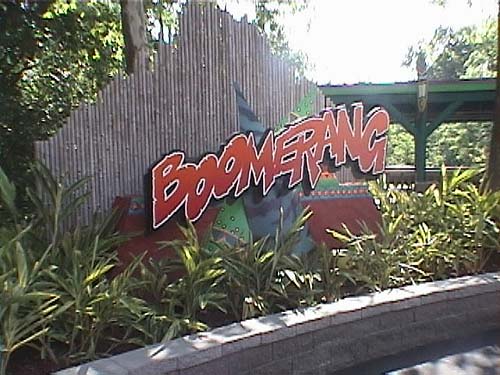 Oh Goody! A new Boomerang Credit!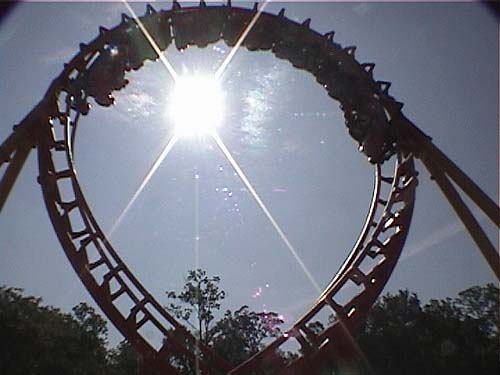 It certainly looks like it could be smooth!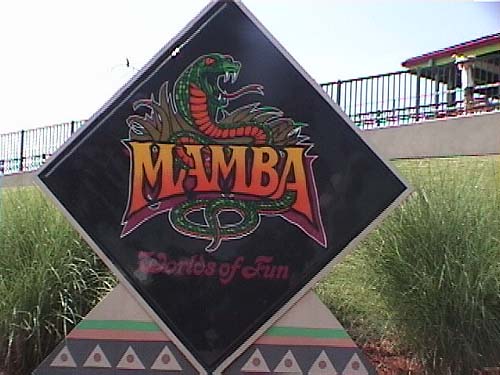 Luckily Mamba was a lot smoother!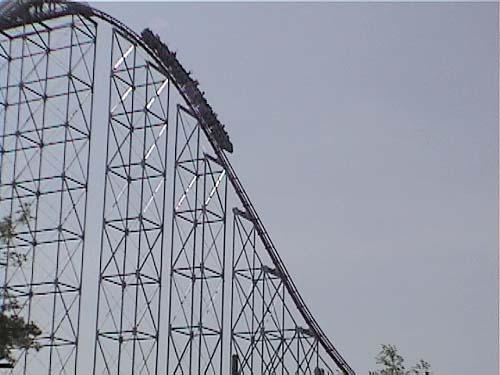 Down the huge first drop...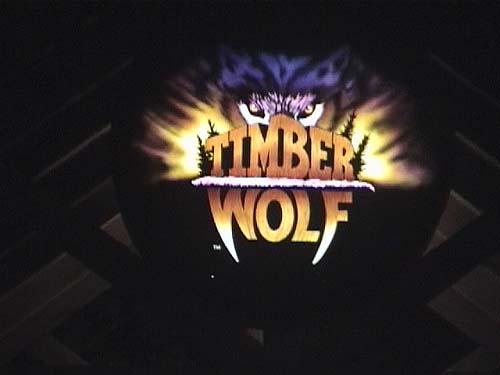 The little brother of Tonnere de Zeus wasn't up to it's ideal form.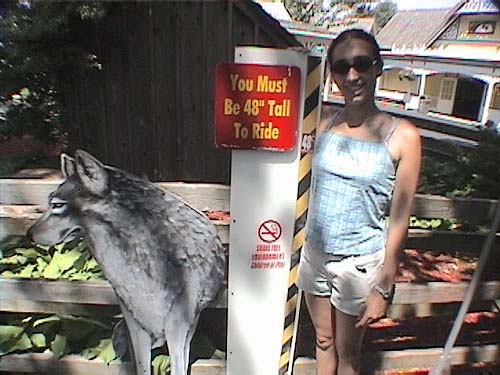 So is the Wolf allowed to ride or not?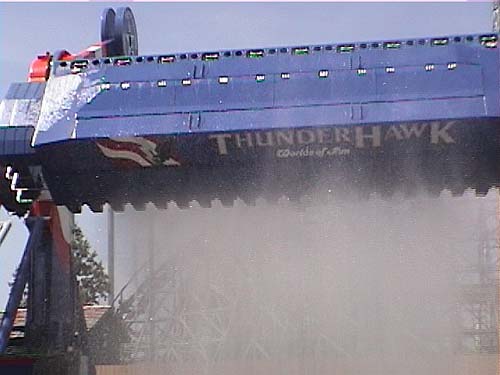 Elissa says I'll wait until Alton Towers to ride this WET version of the Top Spin.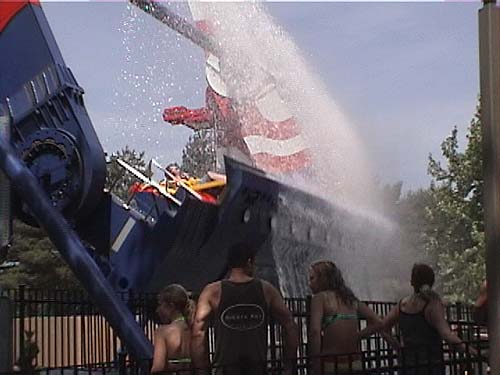 This ride was wetter than taking a shower!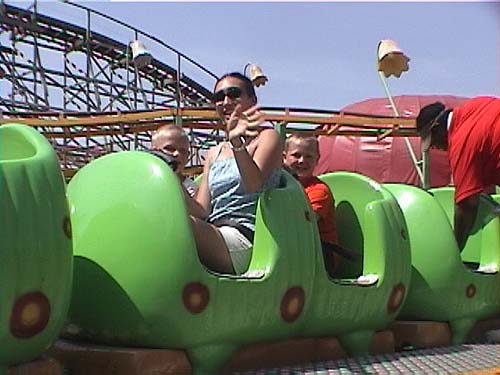 Elissa finds some kids to help out in padding her coaster count!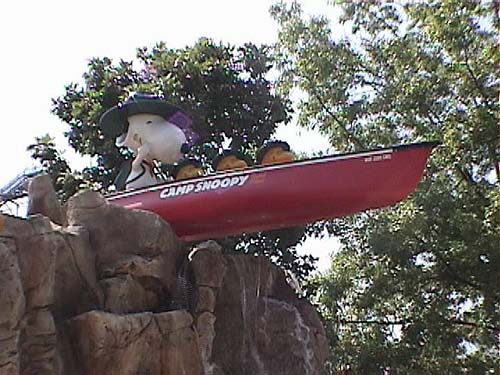 Camp Snoopy was a lot of fun as usual!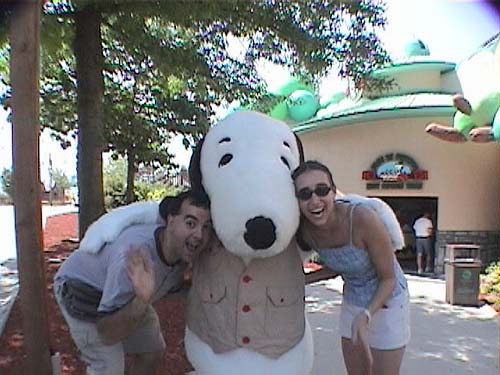 A friendly employee took this great picture of Robb, Snoopy, and Elissa.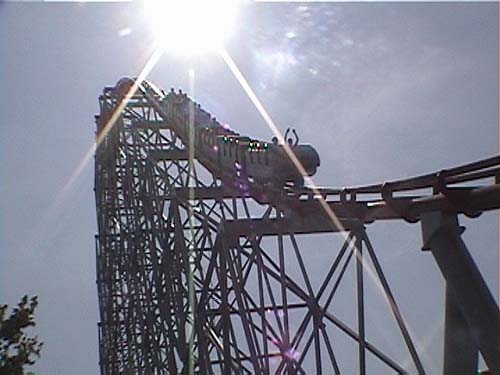 There are some great views of Mamba from the back of Camp Snoopy.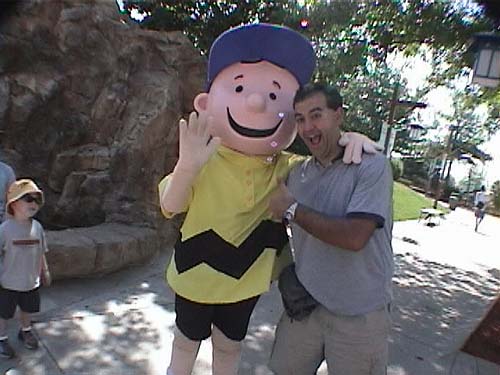 Charlie and Robb hang out!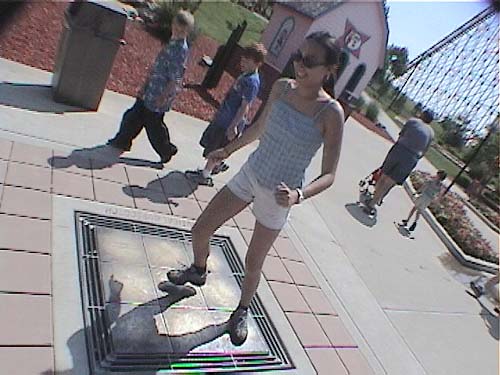 Elissa plays Musical DDR!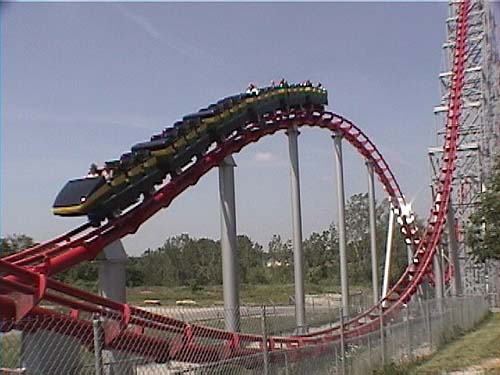 You can see that we lucked out on crowds once again today!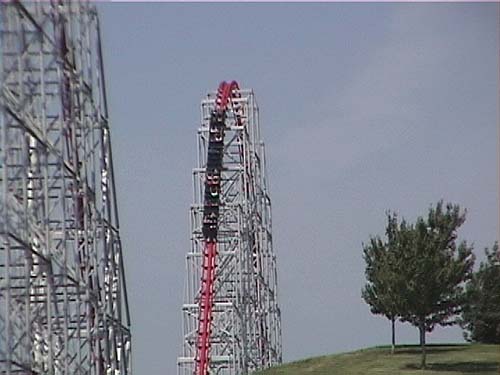 More shots of Mamba from Camp Snoopy.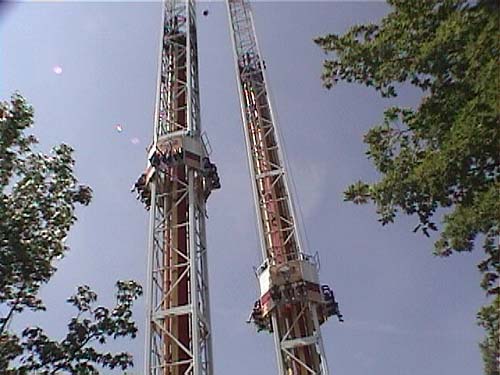 Detonator was a lot of fun, just what we've come to expect from the S&S guys!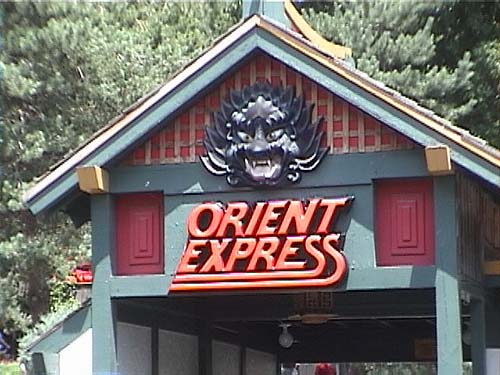 On the other hand, Orient Express was pretty painful.
Just what we've come to expect from the Arrow guys!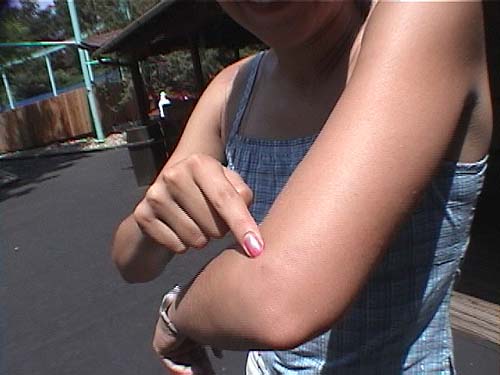 You can see the bruise starting on Elissa's elbow...Thanks Alan!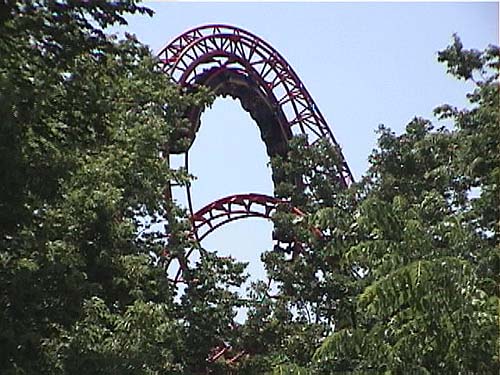 Those interlocking loops are so pretty, I guess that's what they call an "Illusion".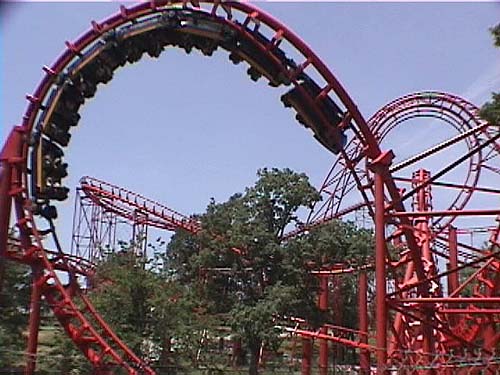 Ahhh, too much Arrow!!!