Roller Coaster Photo Gallery!_  Robb Alvey's Coaster Videos on DVD! Videos for Download!  _Links!__Home! Contact Us!
Click HERE to order Robb Alvey's Full Length coaster videos!
Silver Dollar City
Branson, MO
Official Web Site: www.silverdollarcity.com
Photos and Captions by Robb Alvey & Elissa White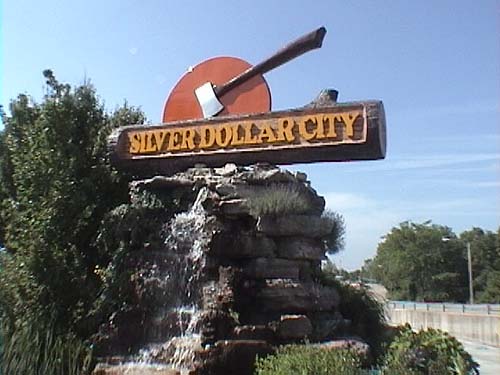 This would be Robb and Elissa's first trip to Silver Dollar City.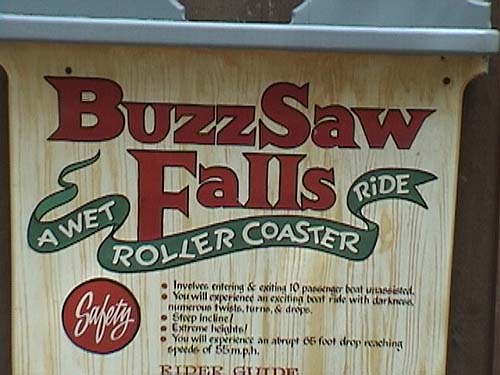 Well I think this pretty much settles the "is this a coaster or not" debate!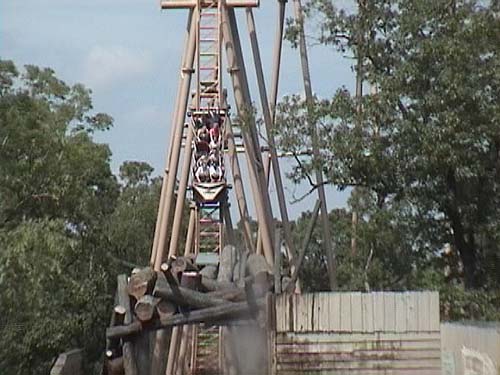 Sure looks like a coaster to me!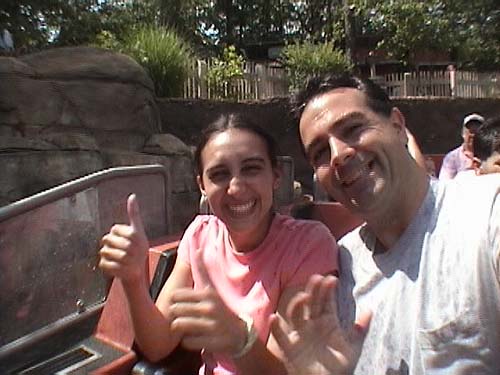 Here we are, before the coaster part begins.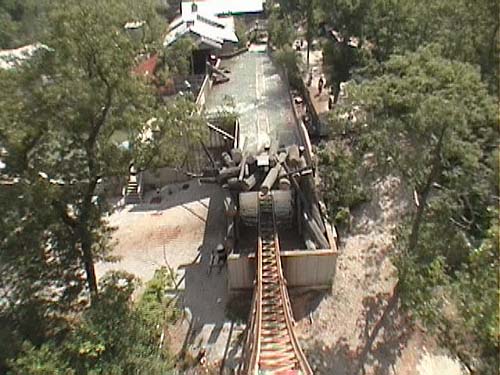 This is the final drop, believe it or not, it's not as wet as it looks.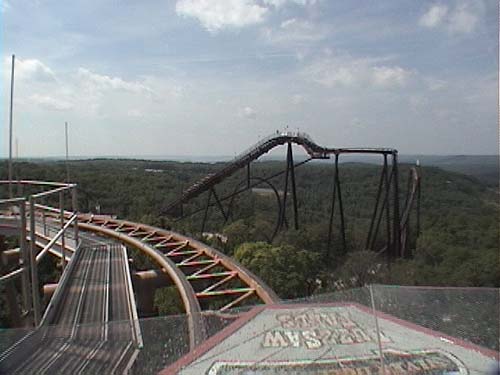 It's cool how Silver Dollar City's rides poke out of the trees.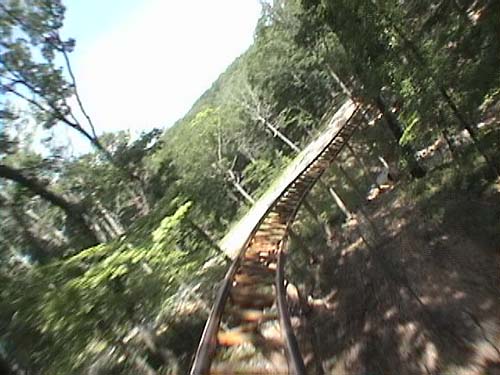 Some high speed turns through the wilderness on Buzzsaw Falls!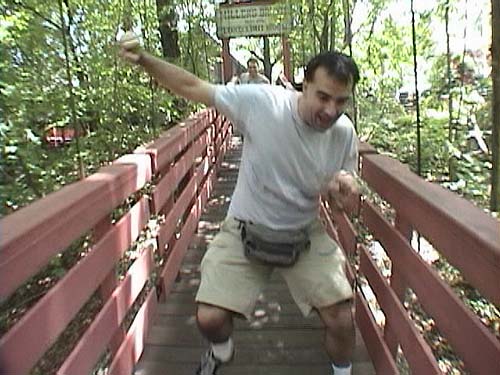 I feel bad for the people behind us on the bridge...it was shaking and rocking like crazy!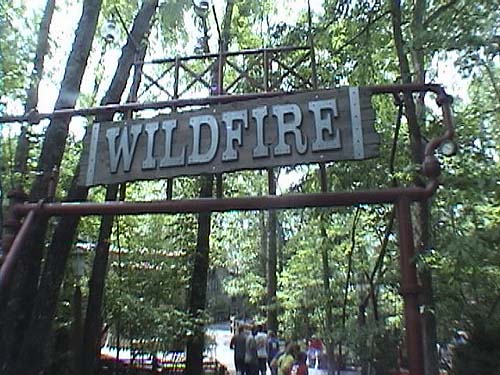 Wildfire was a great themed coaster. Very much like a sitdown Batman, short but sweet.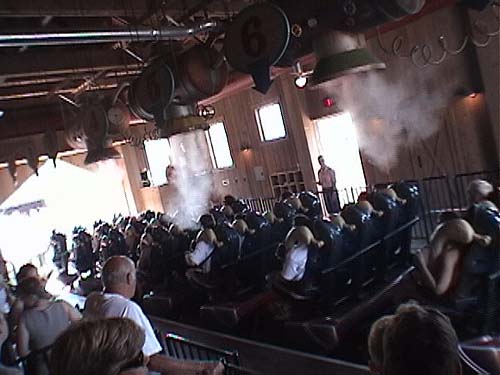 Every time a train dispatches the steam engines go off.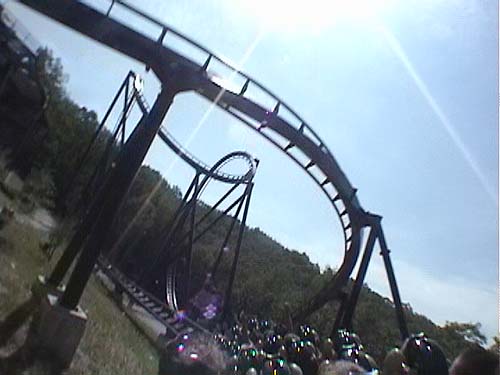 An onride shot of the train heading into the Cobra Roll.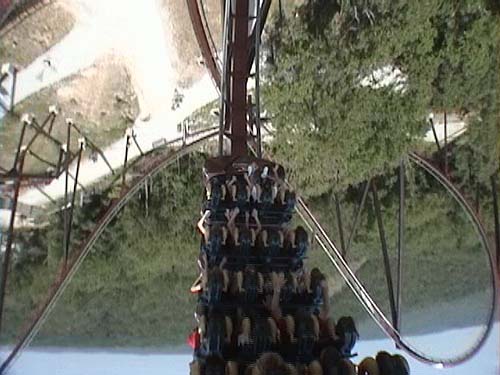 Upside-down, smooth as can be though the vertical loop.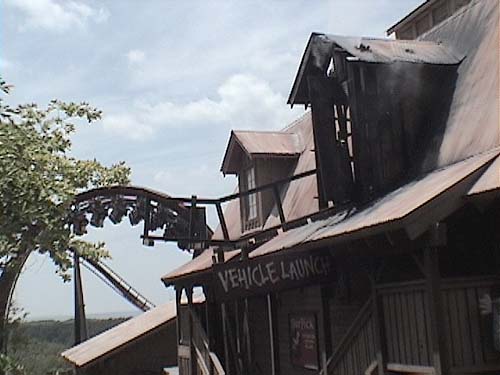 The theming is actually very similar to Tennessee Tornado at Dollywood,
not a huge surprise there as they are owned by the same parent company.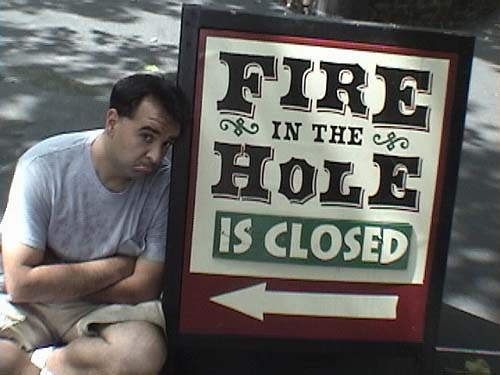 This was one of the worst signs we saw on the whole trip...