Roller Coaster Photo Gallery!_  Robb Alvey's Coaster Videos on DVD! Videos for Download!  _Links!__Home! Contact Us!
Six Flags Over Georgia
Atlanta, GA
Official Web Site: http://www.sixflags.com
Photos and Captions by Robb Alvey & Elissa White
For Superman: Ultimate Flight Media Day Photos, Click HERE!
Can you find the Easter egg hidden within these SFOG pages? =)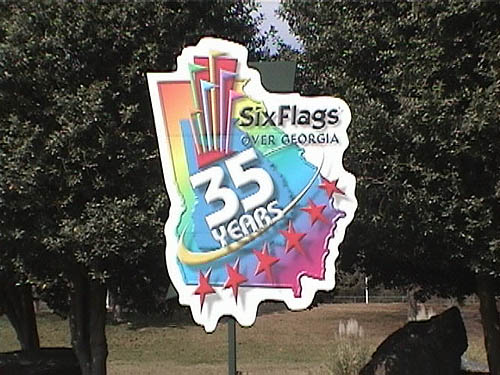 SFOG celebrates 35 years!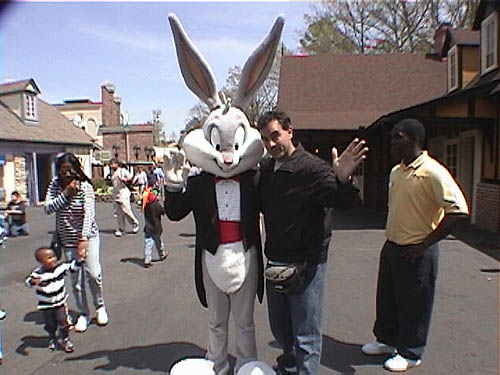 Robb sure got his fill of stuffed characters on this trip!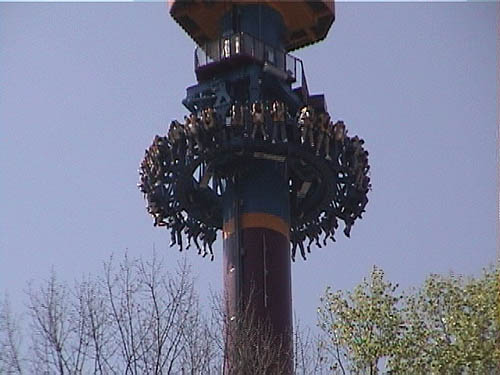 Acrophobia still reigns the best of the Intamin drop rides!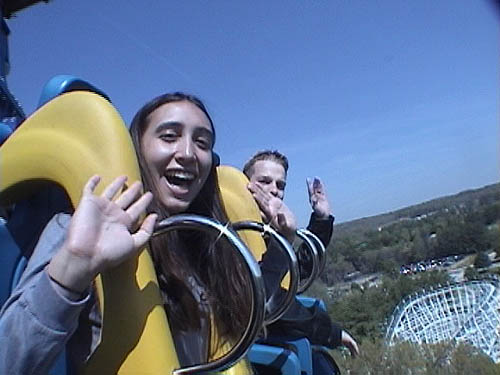 Uh, oh...Elissa forgot to put her hair up on this one!

We're getting close to the top!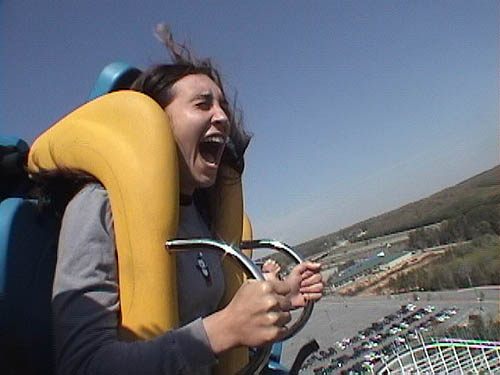 And the hair goes everywhere!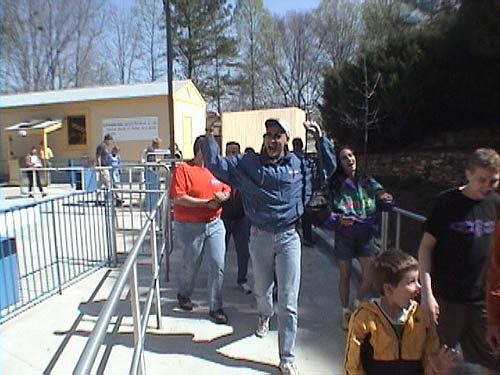 Tom Kelley had a good time on Acrophobia!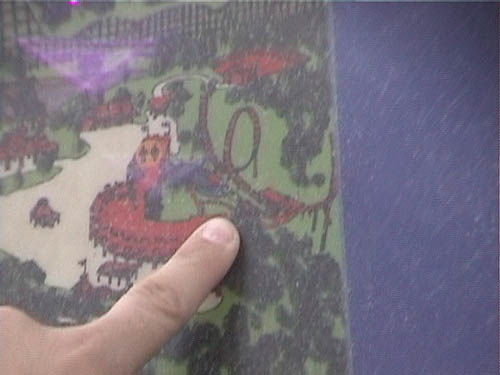 Hey! Can we go on this ride next?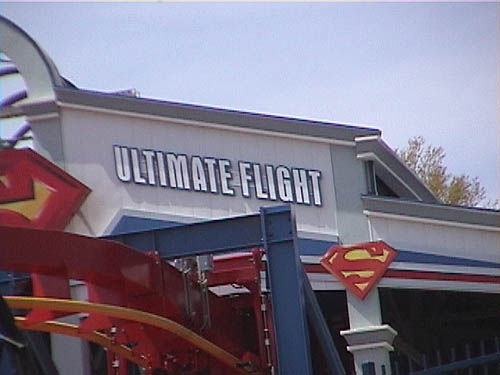 We checked Superman at opening, however it still hadn't opened for the day yet.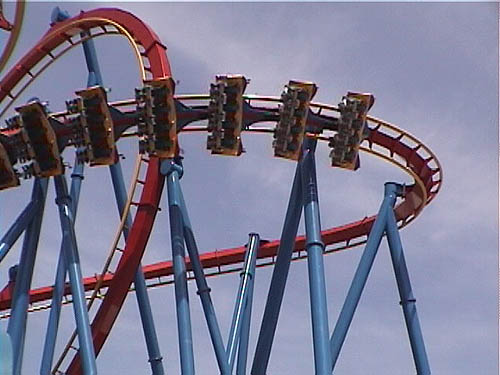 We saw them cycling a lot of empty trains.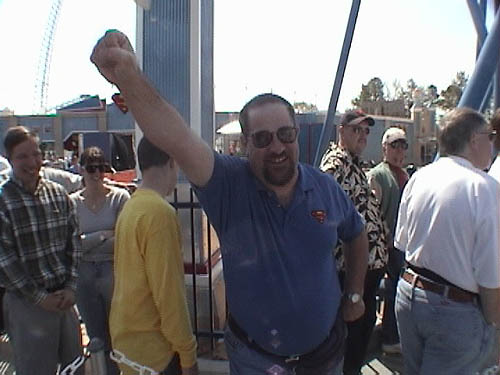 Robert was anxious to get in his fix!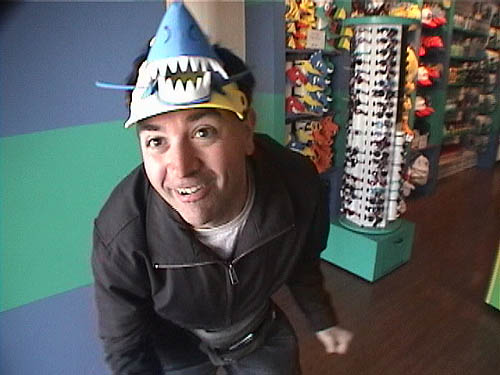 Just don't let Robb near any gift shops!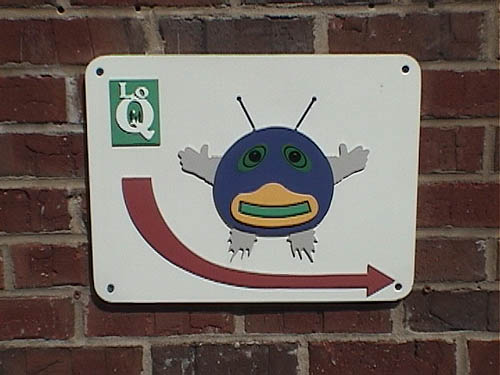 "Jolly, jolly, jolly. Come this way, please!"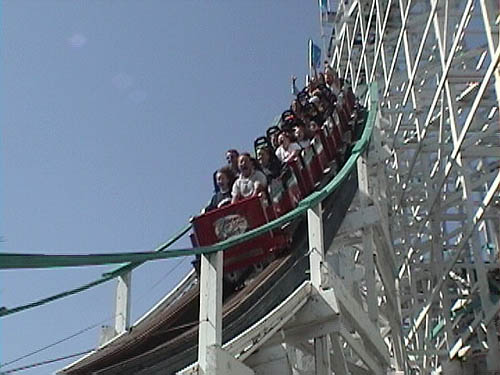 Cyclone was running pretty furious that day!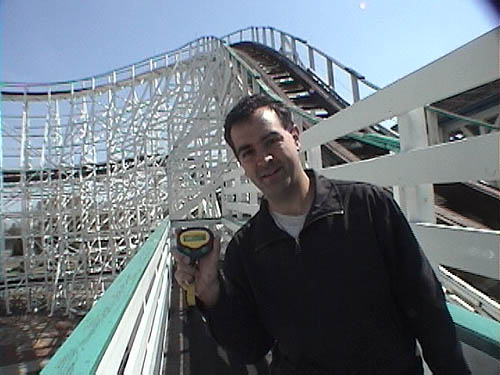 Qbot says it's time to ride Cyclone!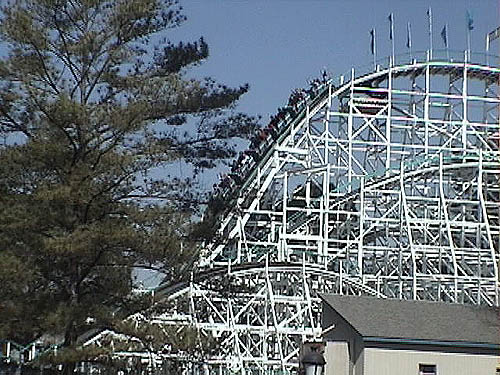 There is always plenty of airtime to be had on Cyclone!
Click HERE for Page Two of Six Flags Over Georgia Photos!