Six Flags Hurricane Harbor
Valencia, CA
Official Website: www.sixflags.com
September 2004 Westcoaster Meet!
Today was the "Westcoaster Meet" at Hurricane Harbor!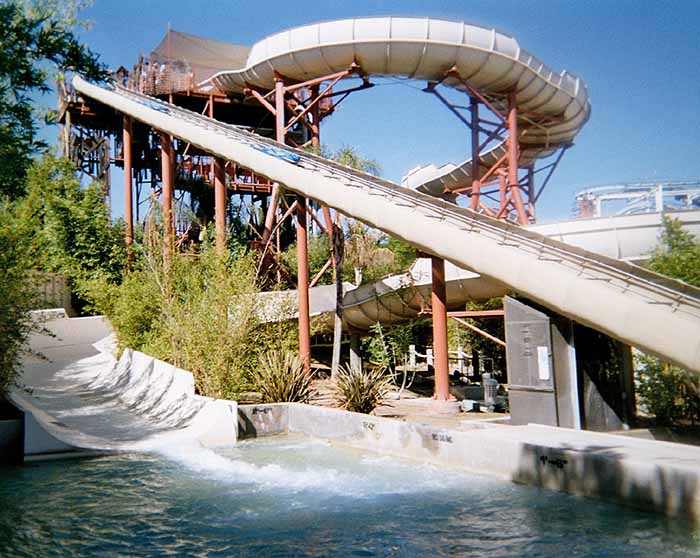 We started our day off with the family raft ride.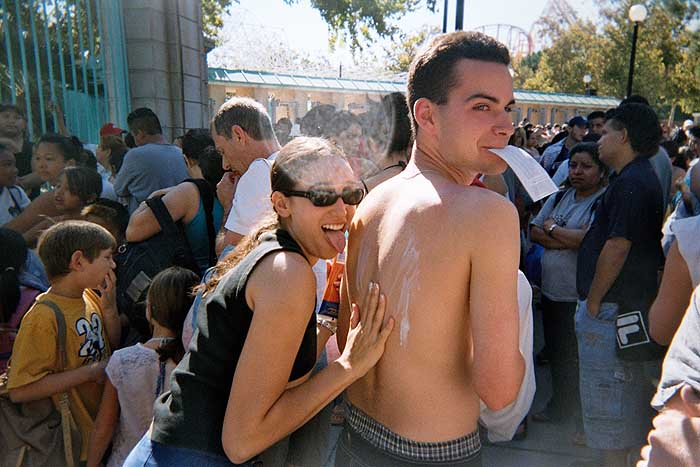 This is the closest Dan will ever come to having a chick!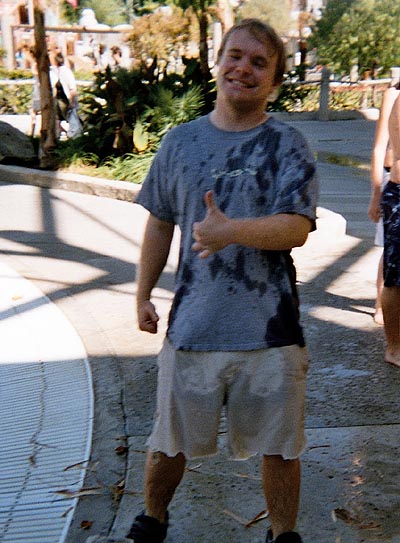 Joey shows off his "I'm too Jewish to buy a swim suit" attire!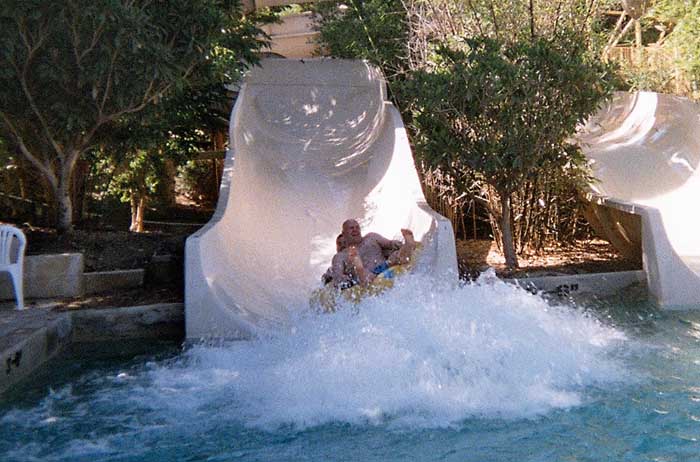 Robb and Gregg take on the legendary "middle slide" of Arrowhead Splashdown.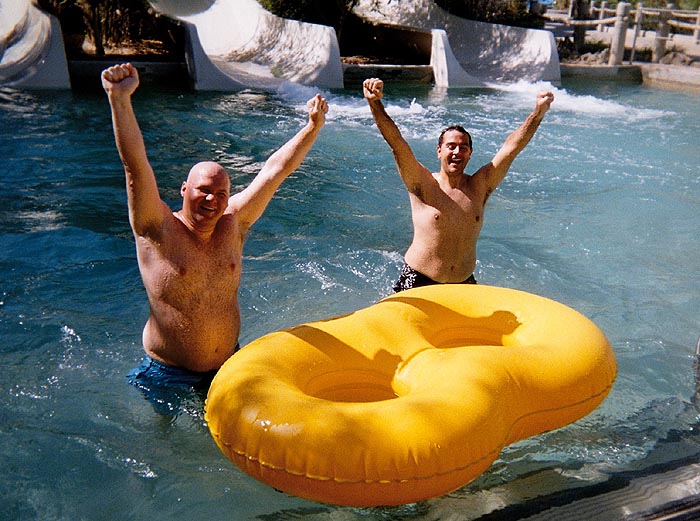 Yes! They both managed to flip the tube! (Way to show off boys!)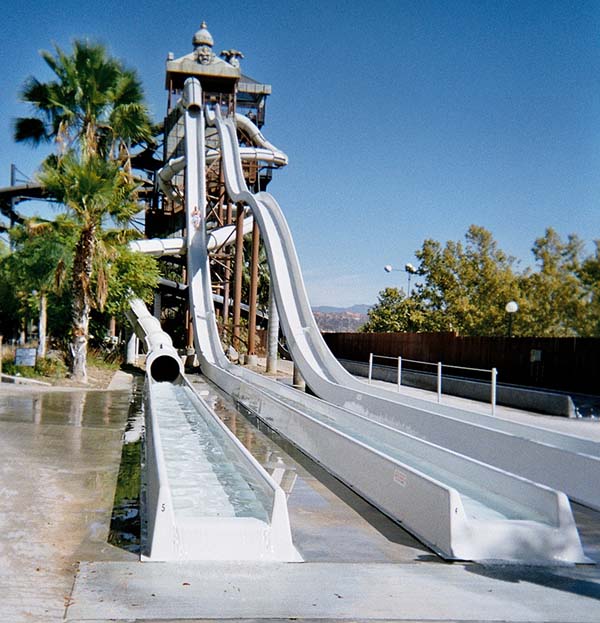 Next up was Taboo Tower!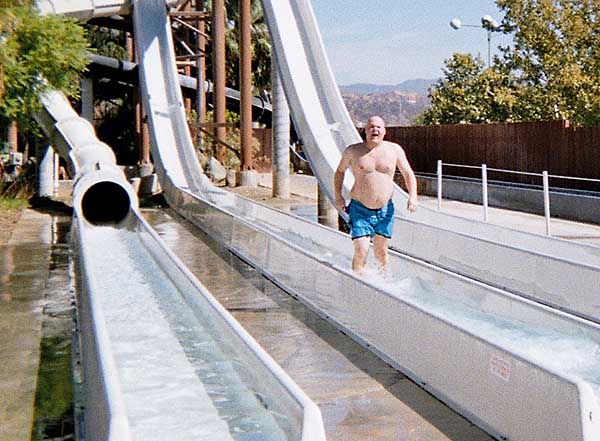 "HA! You didn't get me making the Tidal Wave splash like last year!"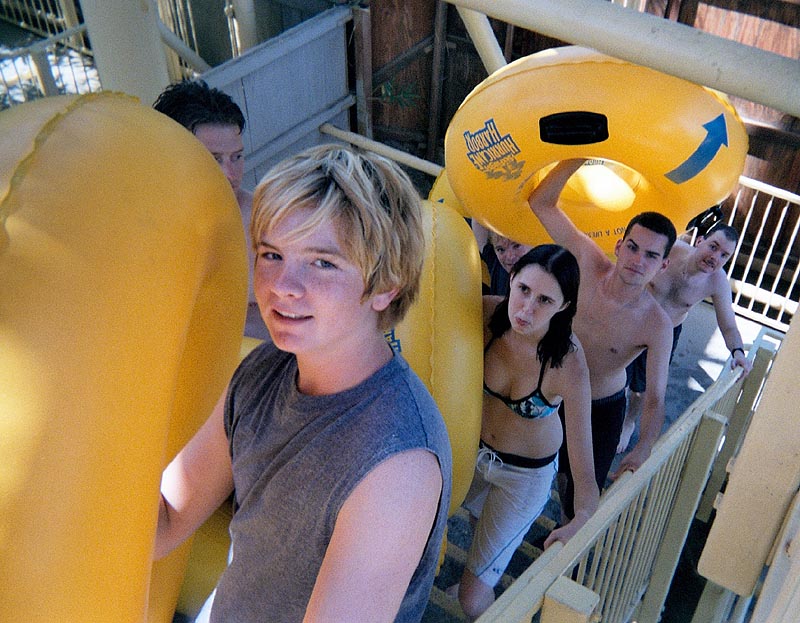 Group photo with all the tubes!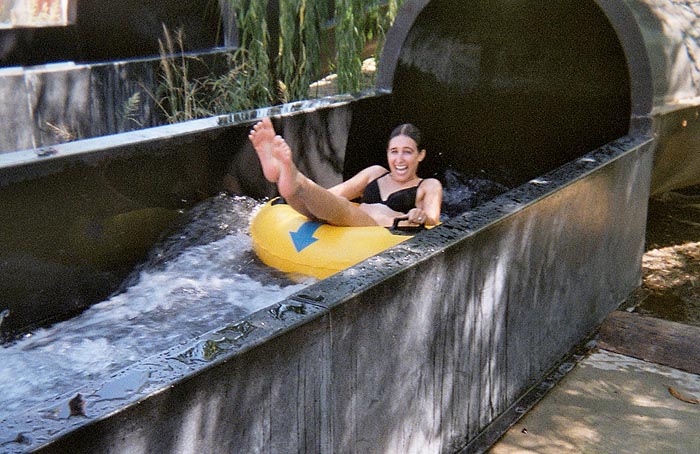 Elissa tries out for the "Swimsuit Edition."
Click HERE to see Page Two of "Six Flags Hurricane Harbor" Photos
These pages are in no way affiliated with nor endorsed by Busch Entertainment, Cedar Fair, Legoland, Paramount Parks, Tussaud's Group,
Six Flags, Universal Studios, the Walt Disney Company or any other theme park company.
Disclaimer! You need a sense of humor to view our site,
if you don't have a sense of humor, or are easily offended, please turn back now!