Official Site: www.revengeofthemummy.com

Universal Studios Hollywood Revenge of the Mummy Media Day June 24th, 2004!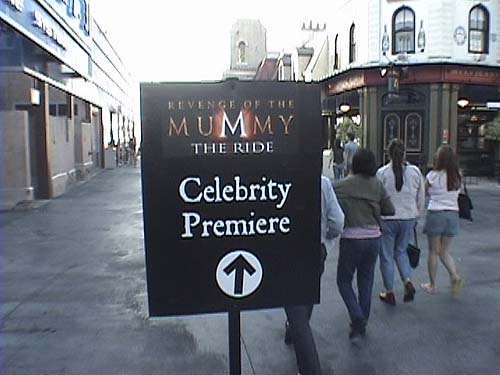 Ahh, Universal knew I was coming! =)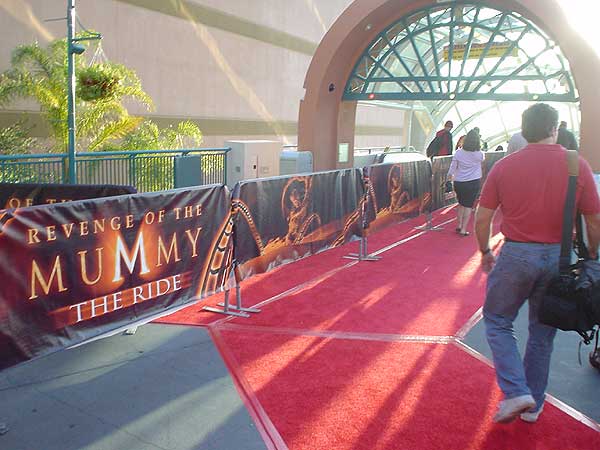 They even rolled out the red carpet for me!!!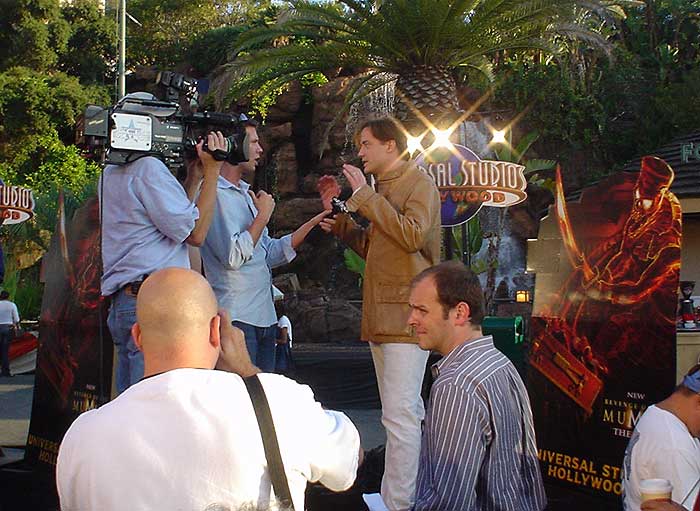 Oh, wait...maybe that was all for this guy!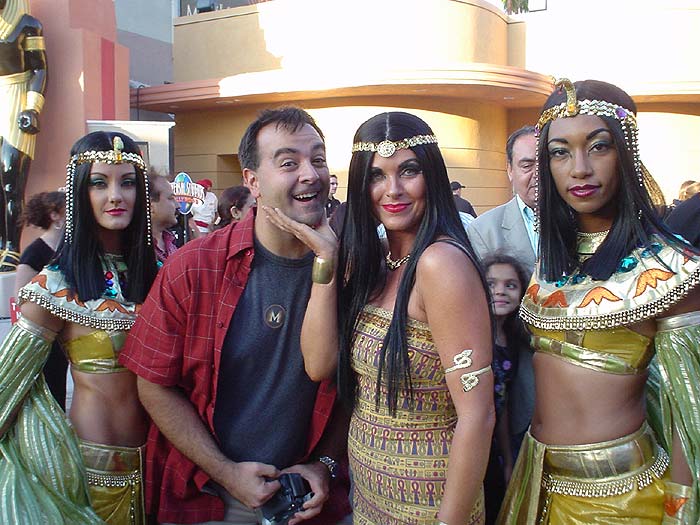 Since Elissa couldn't make the event, Robb had to score some women on his own!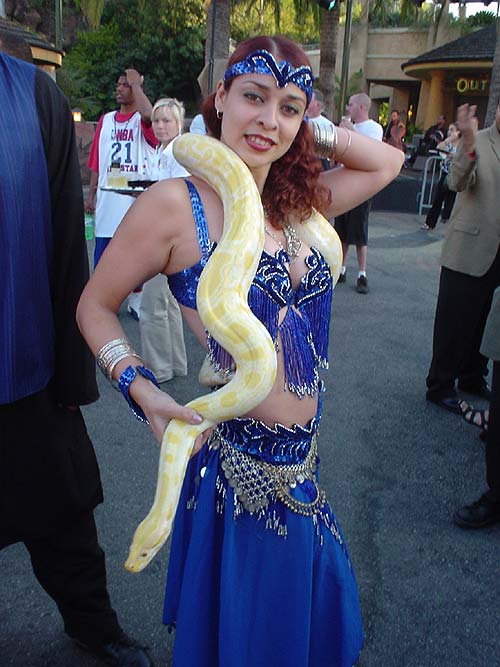 Good thing RatTums didn't come to the premiere!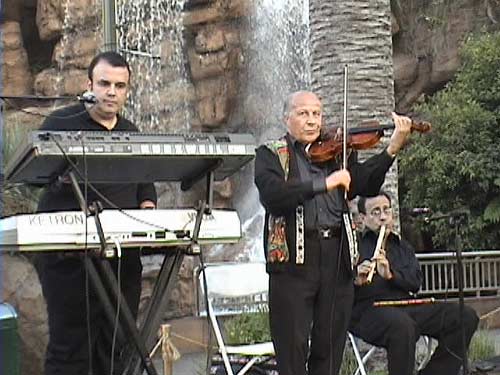 Universal threw quite the party!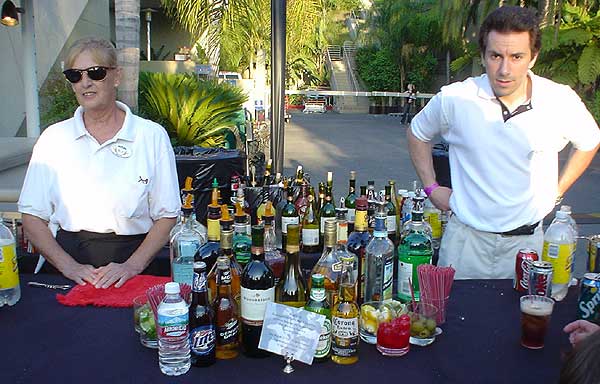 And it wouldn't be a Hollywood Premiere without the booze! =)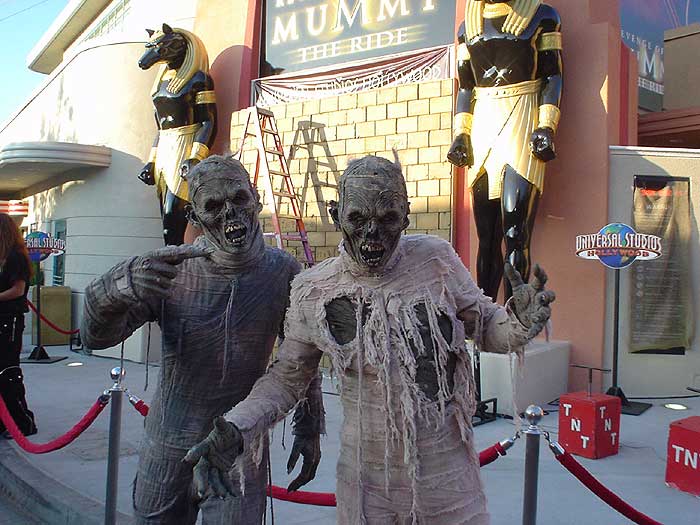 Damn those animatronics look so real!!!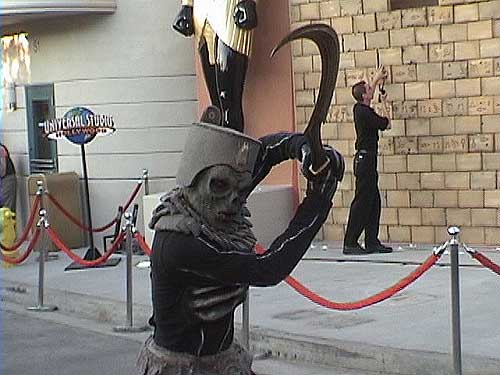 Looks like Joey did end up working that night! =)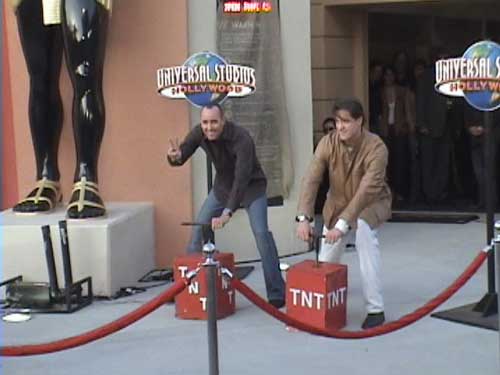 The stars of the Mummy, Brendan Fraser and Arnold Vosloo do the honors of officially opening Revenge of the Mummy: The Ride!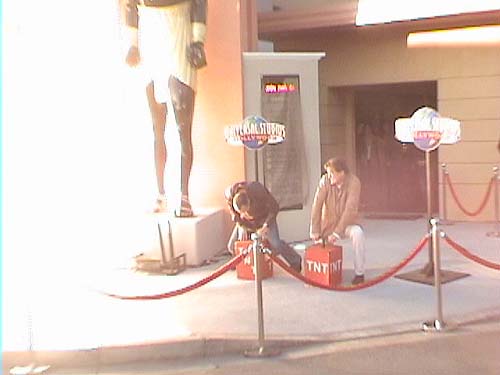 The plunger goes down and the explosion goes off!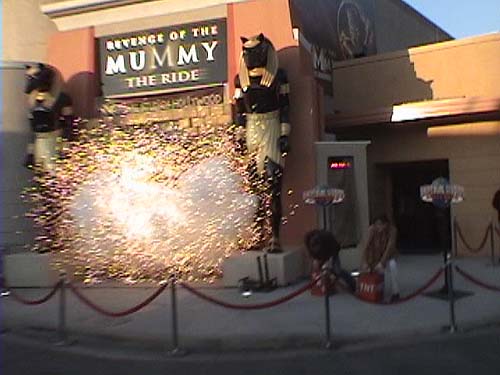 They blast open the Mummy's tomb so everyone can ride!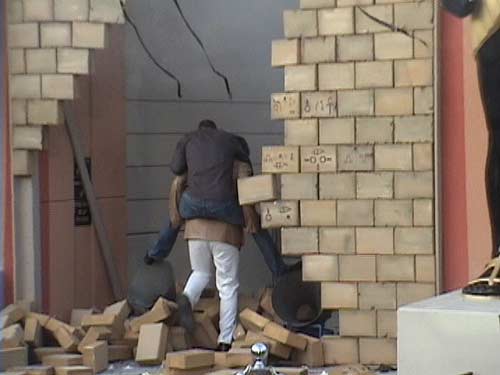 Brendan Fraser carries Arnold off to enjoy the ride!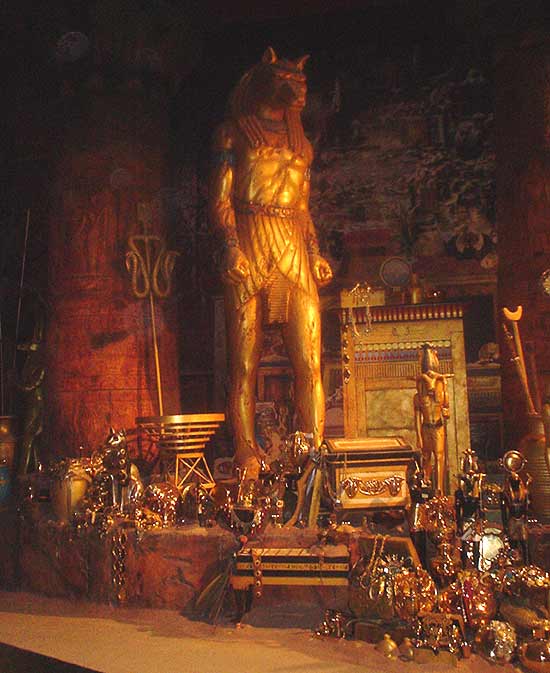 The dark ride parts of the ride had some nice effects to them!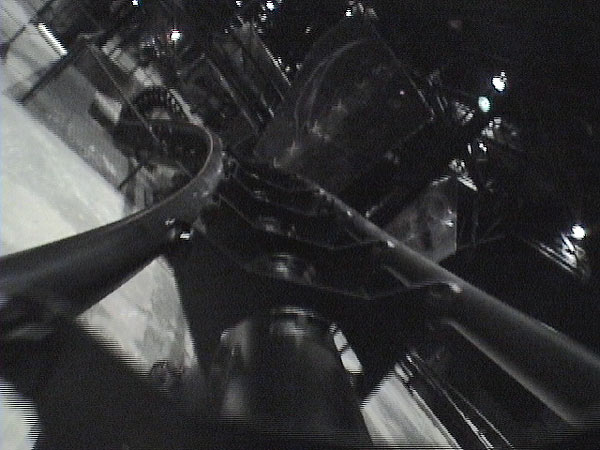 The roller coaster section had some nice surprises and pops of airtime! Everyone on our train was having a great time.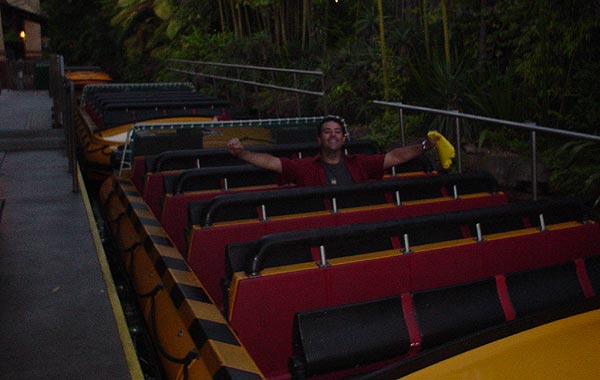 After my ride on Revenge of the Mummy: The Ride, I decided to take a spin on Jurassic Park, which was creepy being the ONLY one on the boat!
Thanks very much to Universal for putting on a great event!
The ride was a huge hit for everyone in attendance. Great show scenes combined with a fun roller coaster equals a hit for the park!
Make sure you get out Universal Studios Hollywood and get a ride on Revenge of the Mummy!

To download the Revenge of the Mummy trailer - Click HERE!
Click HERE to see behind the scenes photos of "Revenge of the Mummy:The Ride"