Official Site: www.revengeofthemummy.com
To download the Revenge of the Mummy trailer - added June 10th, 2004 - Click HERE!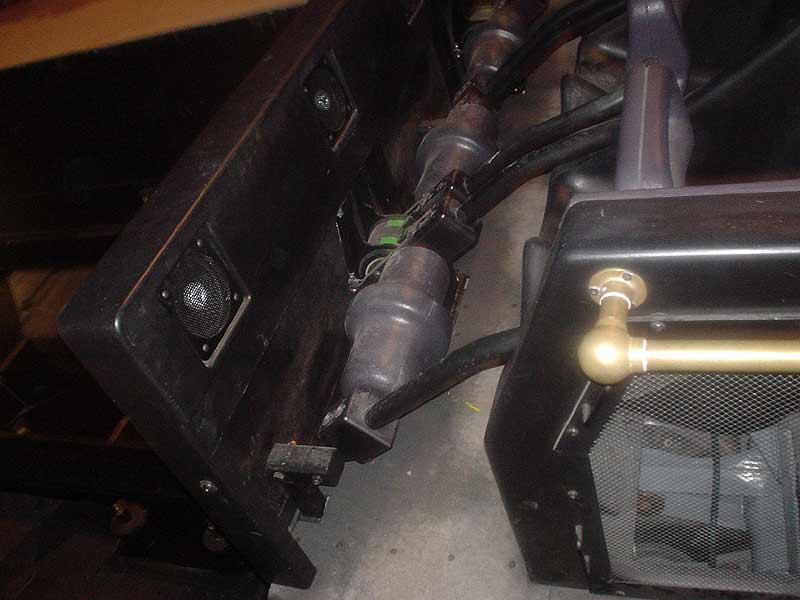 Audio plays an important role in Revenge of the Mummy as you see speakers installed at every seat.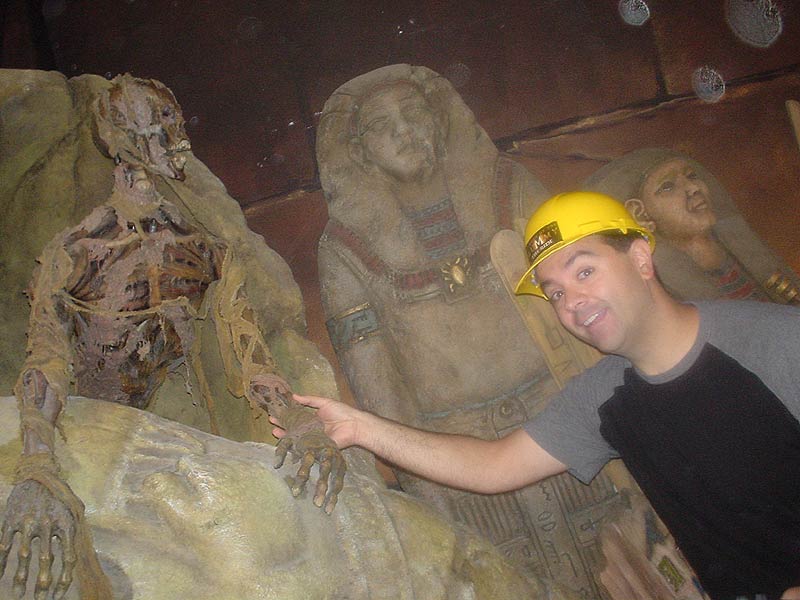 Robb get along better with the mummies than he does with most people! =)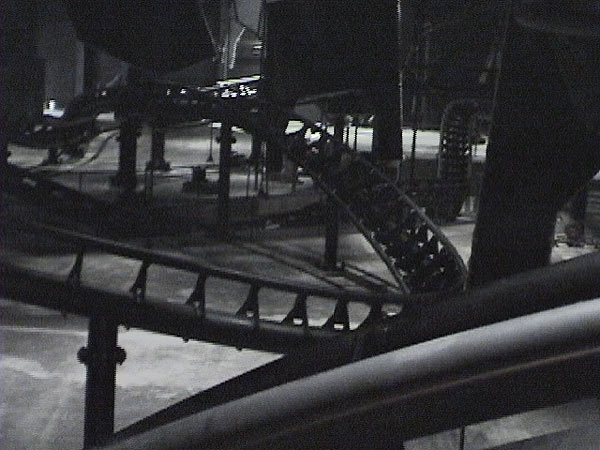 Here's another shot of the track layout. As you can see there are some VERY twisted parts of the track!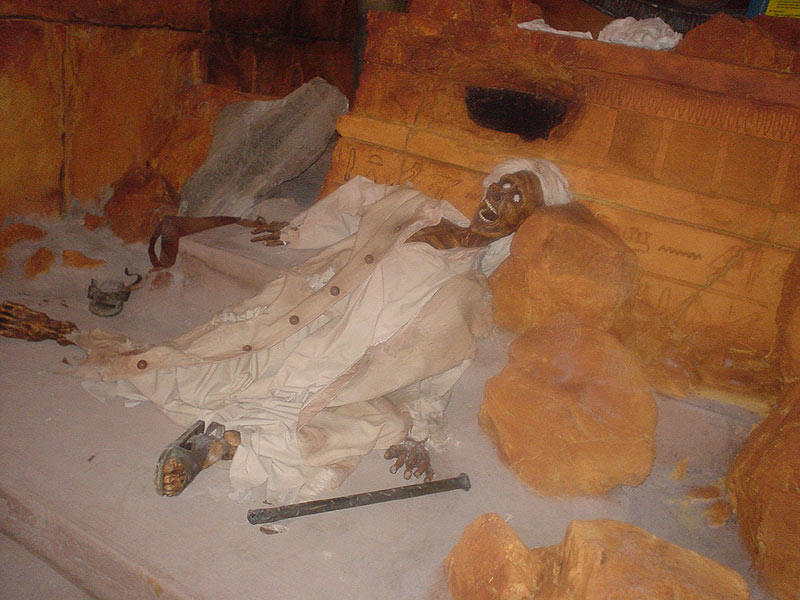 Lots of dead dudes all over the ride!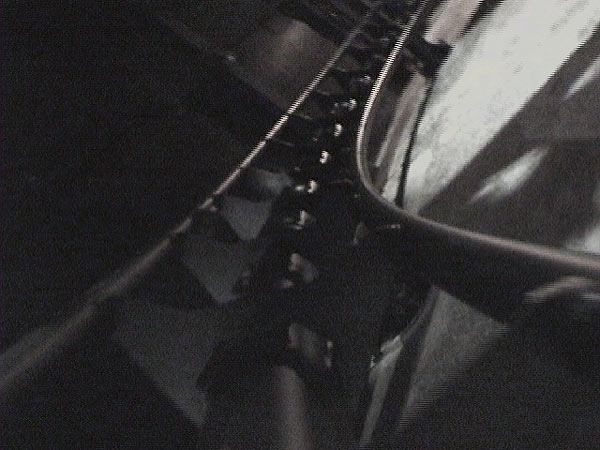 Put your hands up and pretend like you're riding!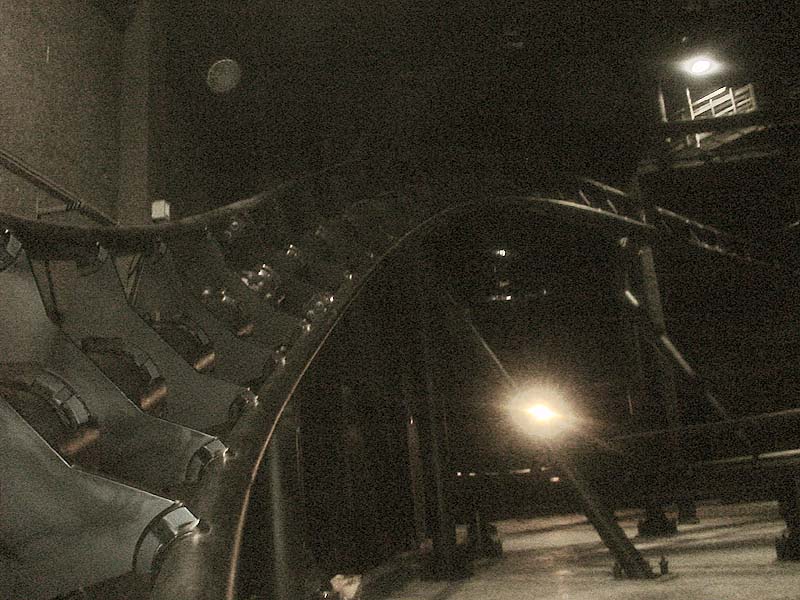 More track, banked turns...fun, fun, fun!
Click HERE to see Page Three of "Revenge of the Mummy Hard Hat Tour"
These pages are in no way affiliated with nor endorsed by Busch Entertainment, Cedar Fair, Legoland, Paramount Parks, Tussaud's Group,
Six Flags, Universal Studios, the Walt Disney Company or any other theme park company.
Disclaimer! You need a sense of humor to view our site,
if you don't have a sense of humor, or are easily offended, please turn back now!