Official Site: www.revengeofthemummy.com
To download the Revenge of the Mummy trailer - added June 10th, 2004 - Click HERE!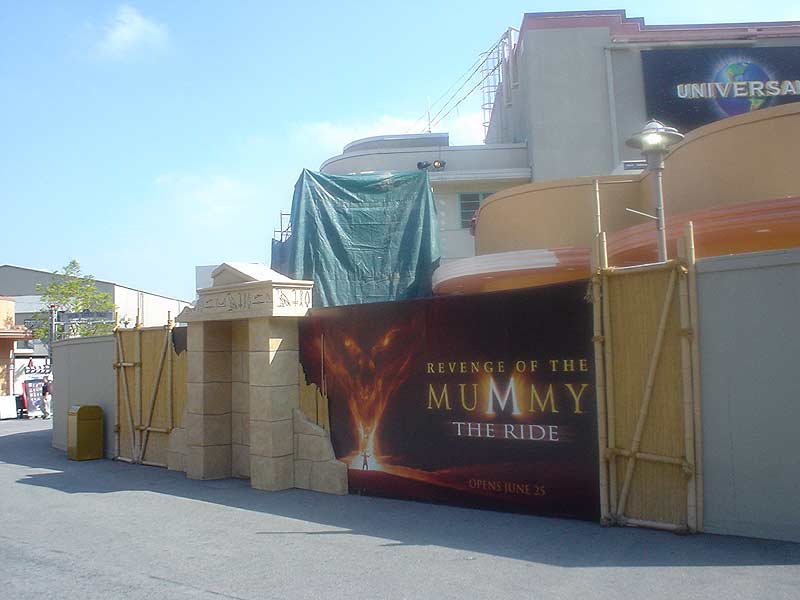 The outside of the building was still being worked on.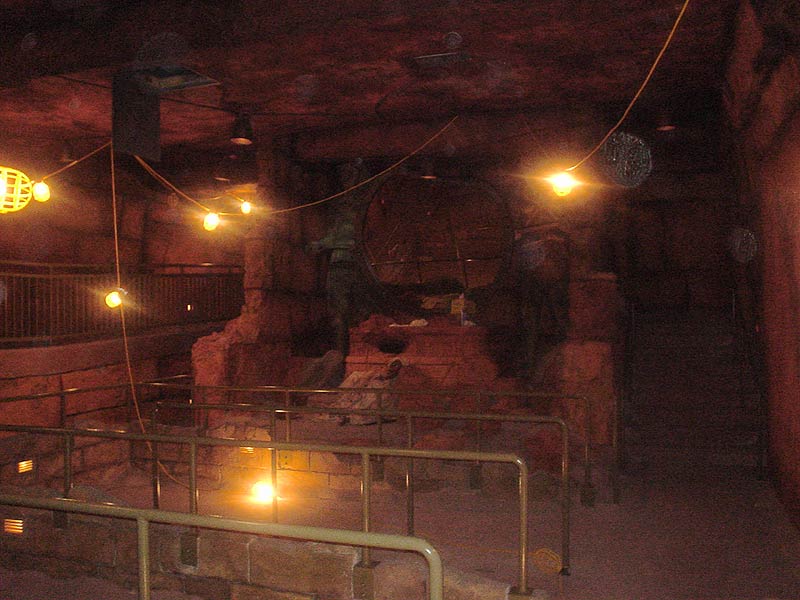 This is one of the queue areas where you will find many 'booby traps'. (Hooray for booby......traps...)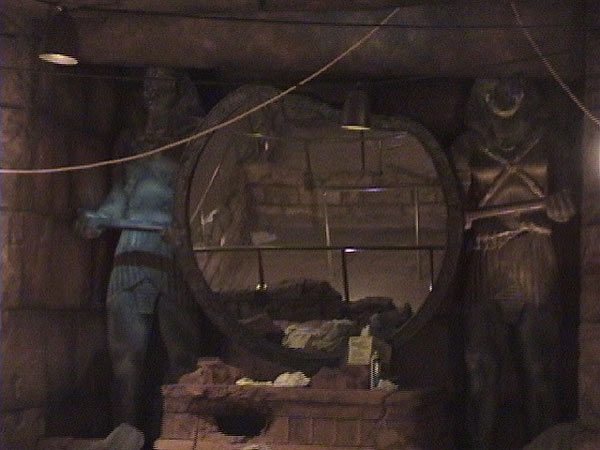 We can't say too much about this...but we're told that some cool-ish stuff will appear on the mirror.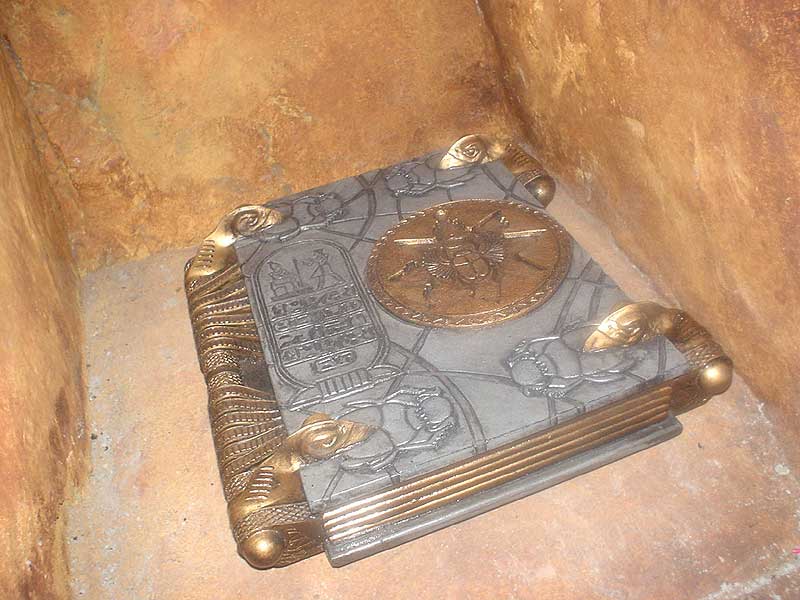 The book of the dead is one of those booby traps!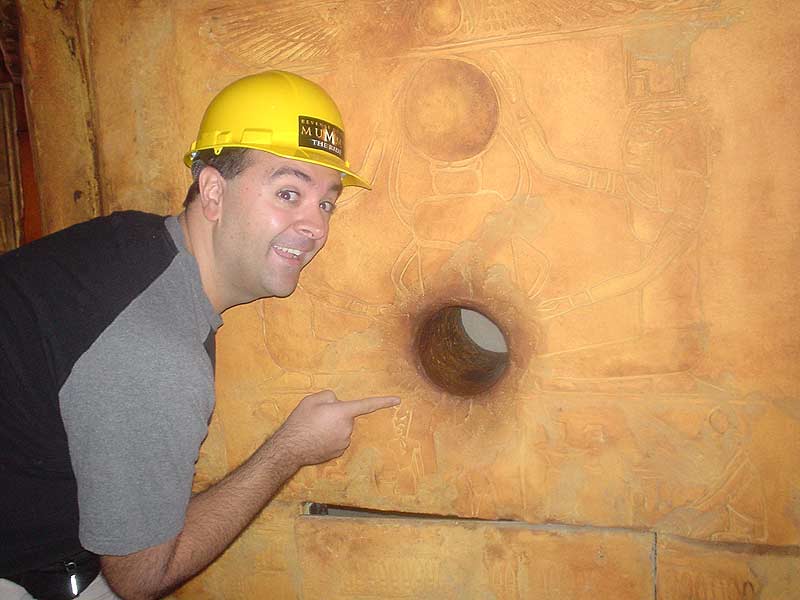 "Robb....put your hand in there....I DARE YOU!!!" =)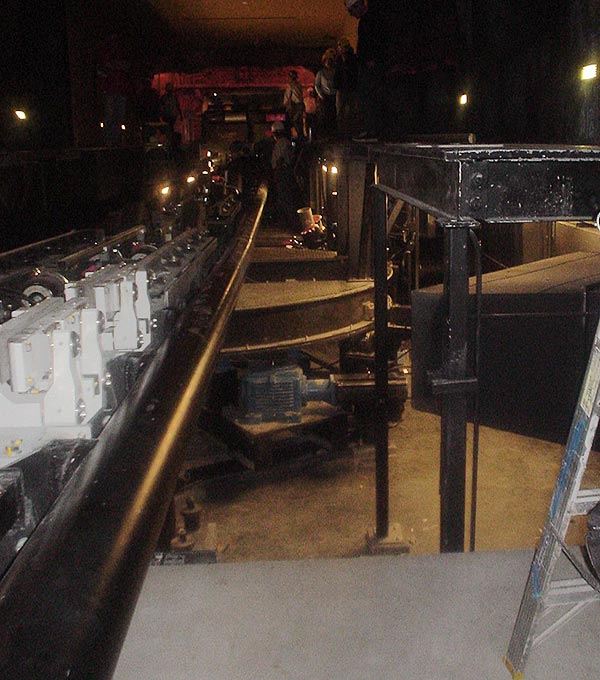 You can see the turntable in the middle here. This is at the end of the ride where riders enter backwards and are quickly turned around.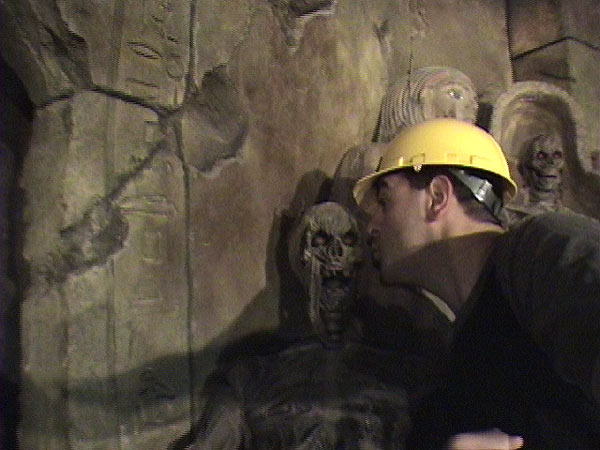 Robb ditches Elissa for these hot mummies!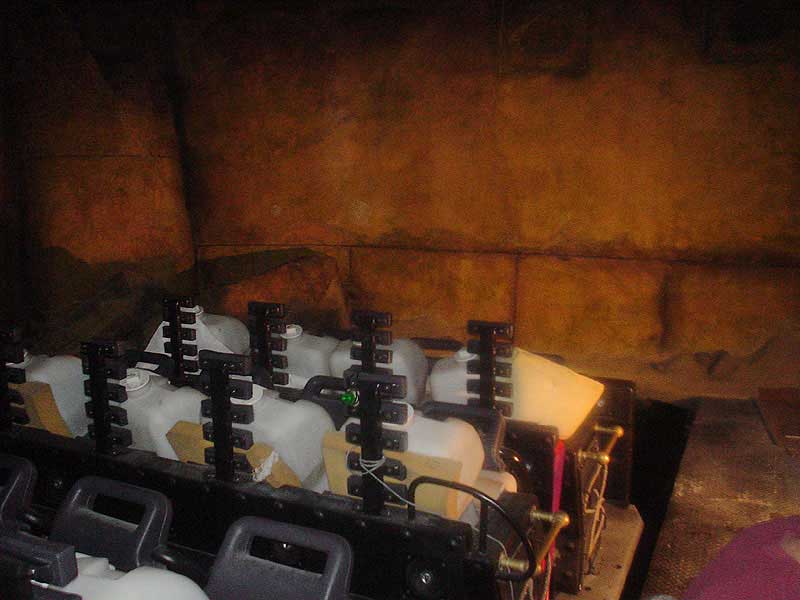 This is the "wall" that riders will "crash" into just before going backwards!
They were testing the special effects when we were there and it looked like it's going to be cool!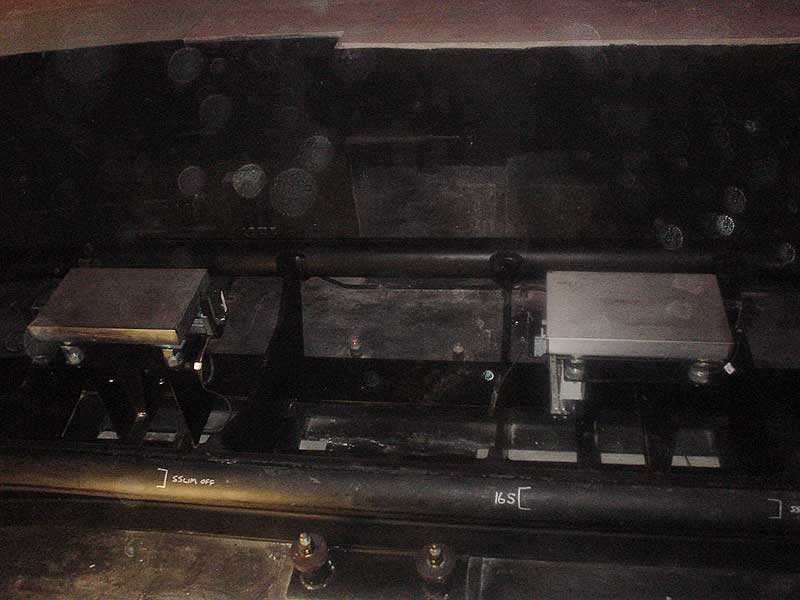 Here is a closer look at the LIMs that move the train through the dark ride part.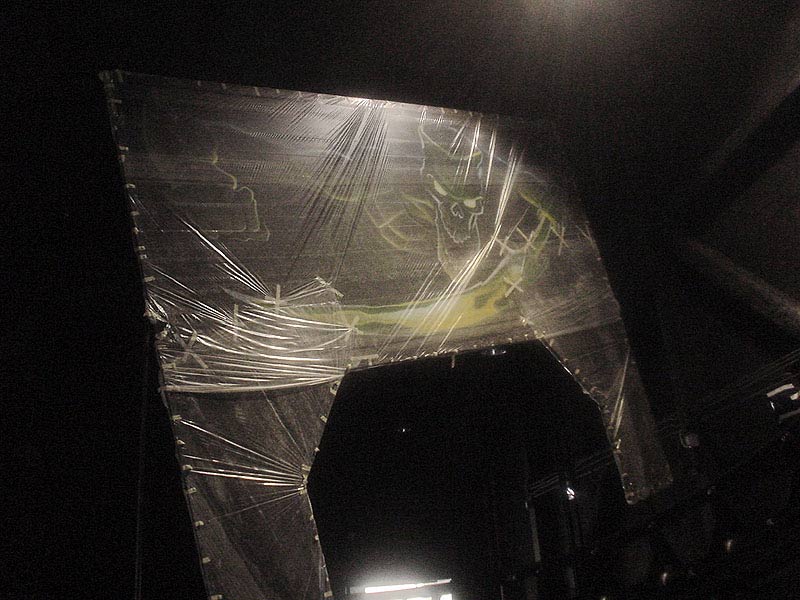 More of the ride's theming which was being worked on while we were there.
These screens will add a lot of cool effects when they are done!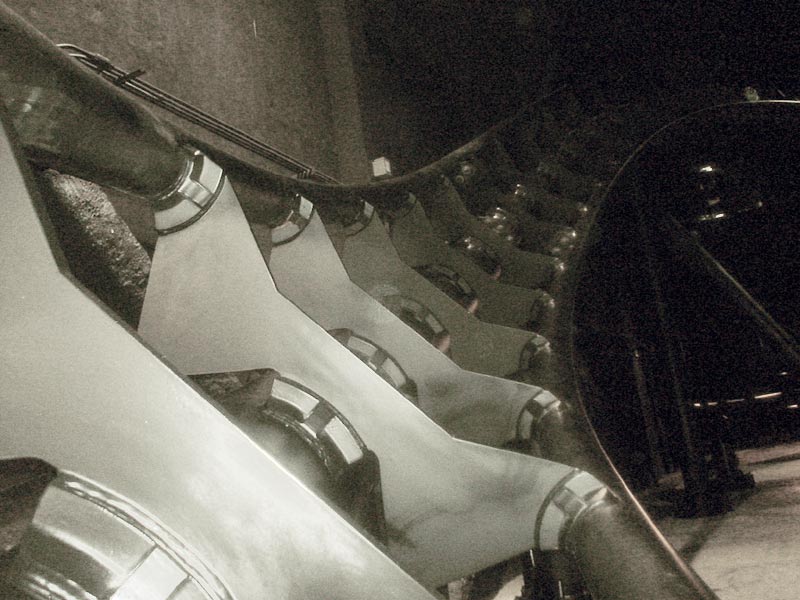 More cool POV shots!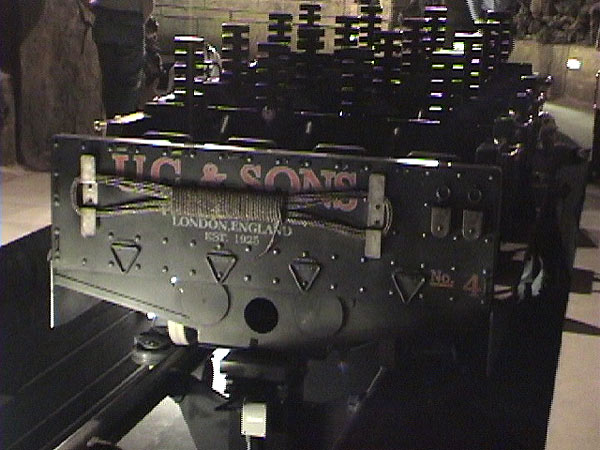 There are trains...they go around the track very fast!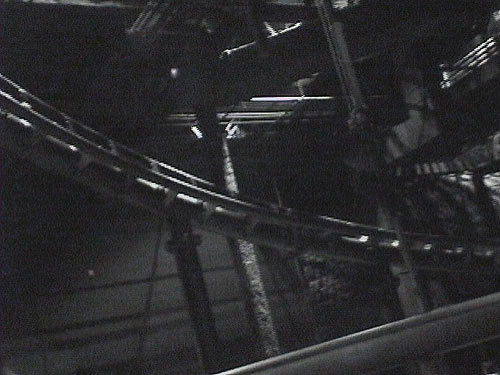 More shots from inside the building.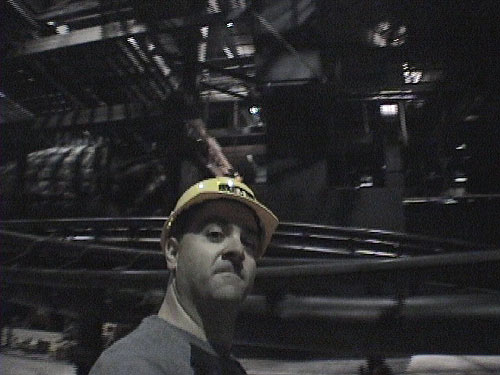 "I'm just hanging out in the Mummy Building....."
Once again, a BIG thank you goes out to PR staff at Universal Studios Hollywood.
We'll have a video of our hard hat tour done soon and then an opening day photo and video update to follow!