Flamingoland Theme Park & Zoo Photos
Malton, England
Official Web Site: http://www.flamingoland.co.uk/
Robb & Elissa's Mini UK Trip - March, 2006
Kumali Construction Tour
Click HERE to download the Kumali Construction Tour Video.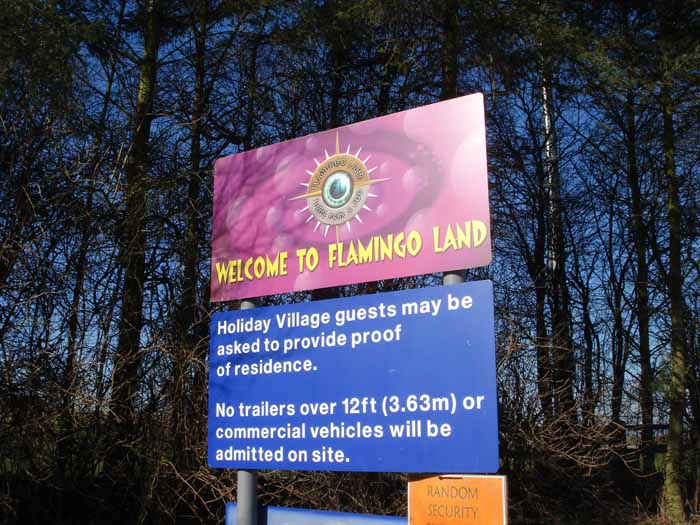 Today we had the opportunity to visit Flamingoland and check out the construction of their new coaster "Kumali"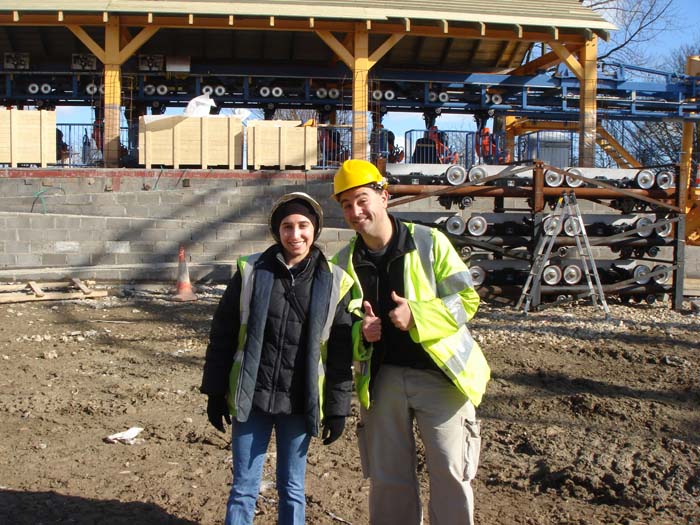 Don't we look hot in our Kumali "Construction Costume?"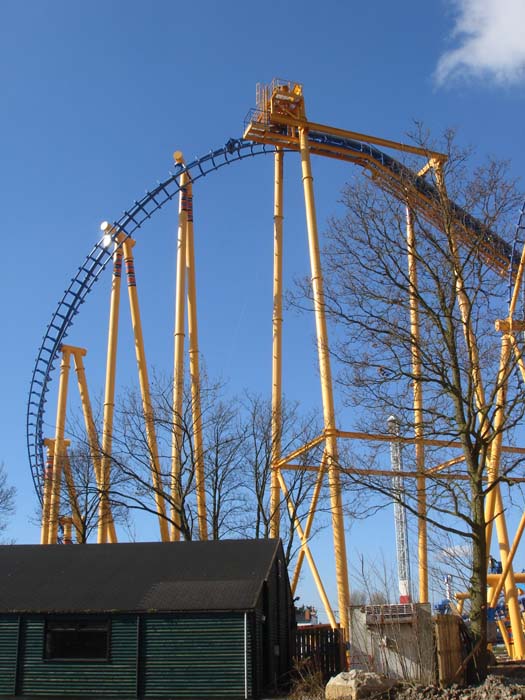 Kumali is a GIANT Vekoma SLC. "Giant" because it's like 120 feet tall!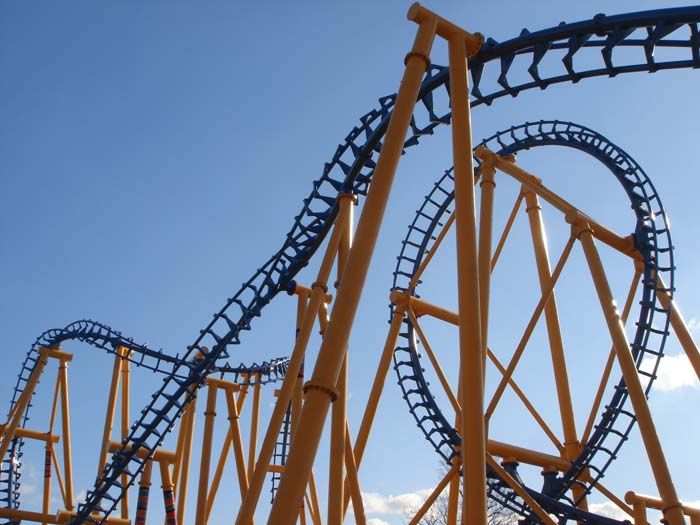 It will take these inversions at a RAPID speed!!!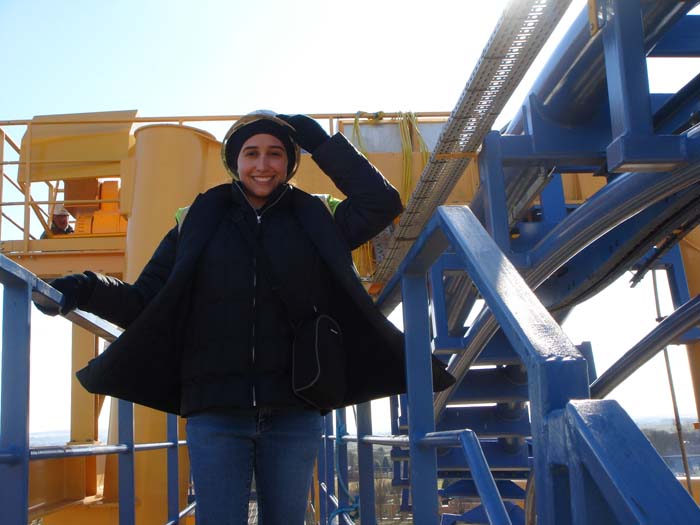 Here is Elissa at the top of the lift hill....."I don't like how it's shaking!"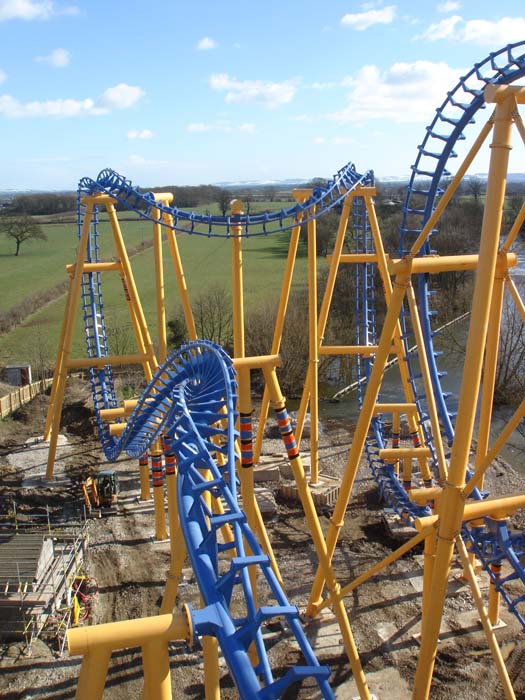 Another shot of Kumali's "Inversion Buffet." We're told the ride will be as "smooth as a baby's bottom!"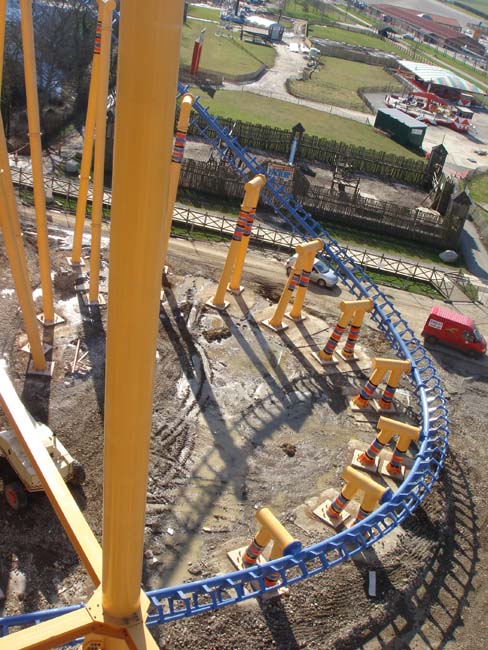 Check out how close it comes to the ground! Tall people, chop off your legs!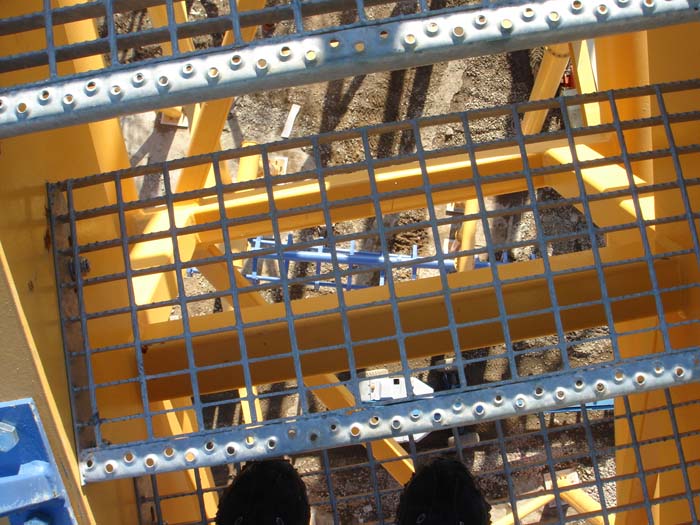 "Mind the gap, please!"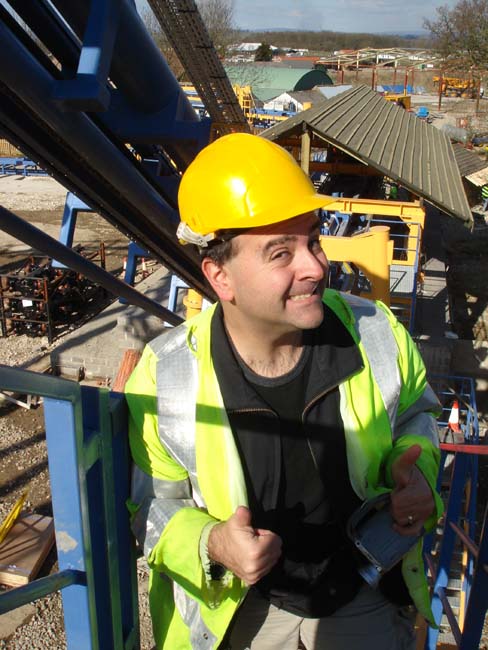 "I love Vekoma shaky lift hills!"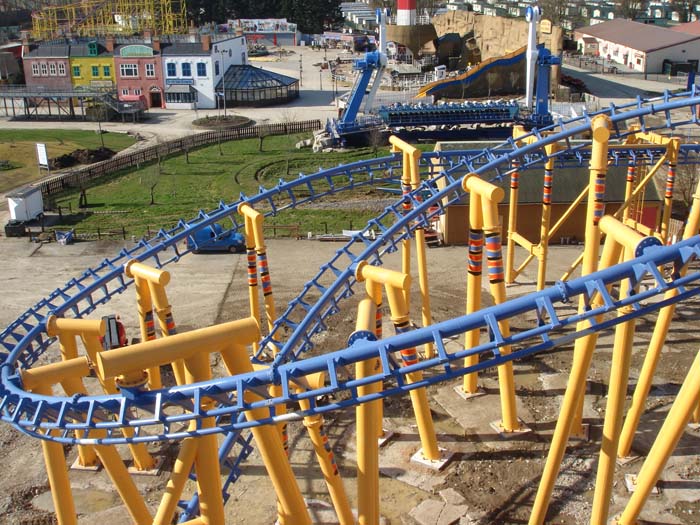 Here is the helix which you will go around and around in. Because that's what a helix does!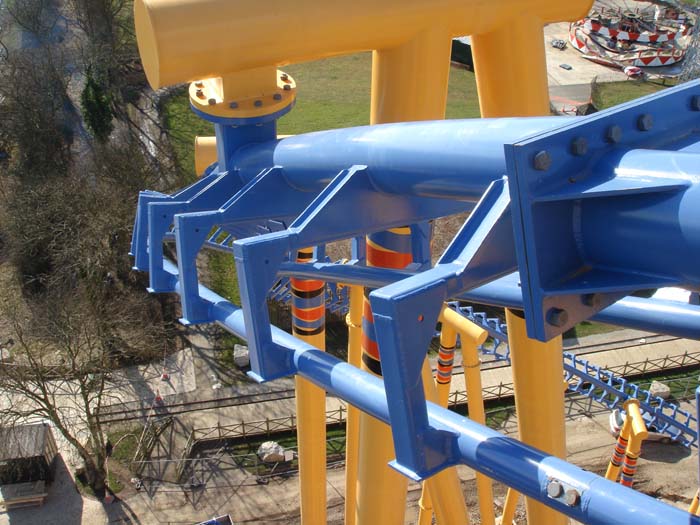 Top of the lift hill ready to go down! Oh yeah!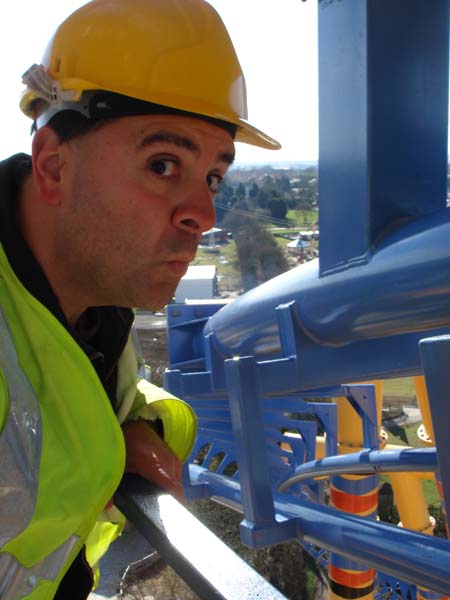 I'm kissing the Vekoma track, because I LOVE SLC's!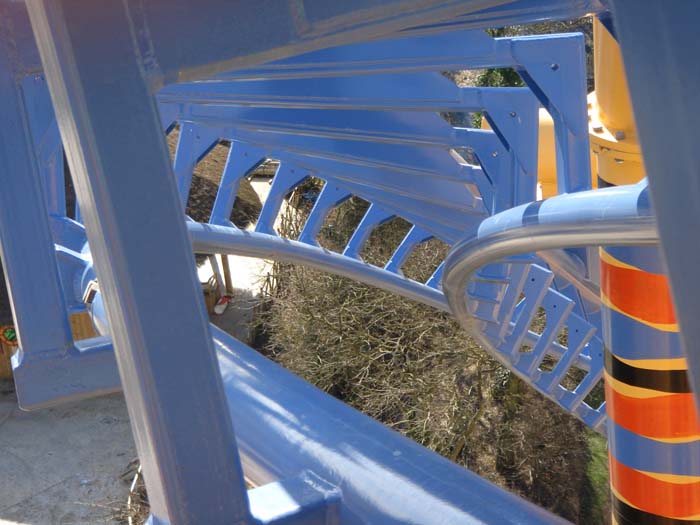 Cool funky shot. Enjoy it. Look closer and you can see the secret message written on the track!
BAH! Did you actually do it? LMAO!!!!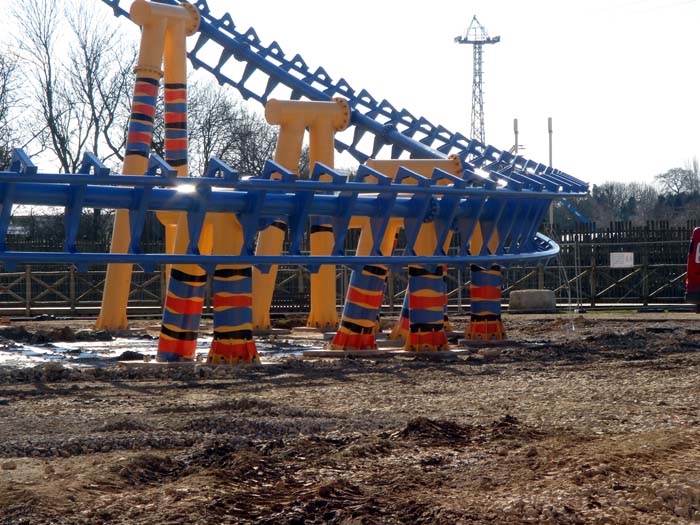 The landscaping isn't quite done yet. There will be pathways and an entrance over here.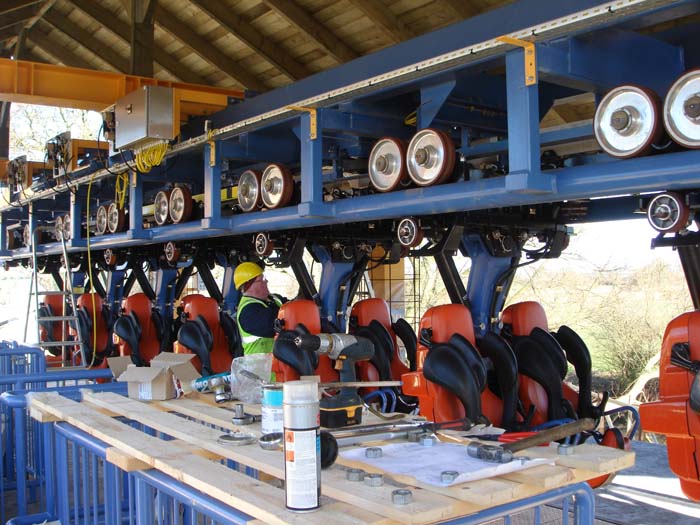 "The new trains are here! The new trains are here!"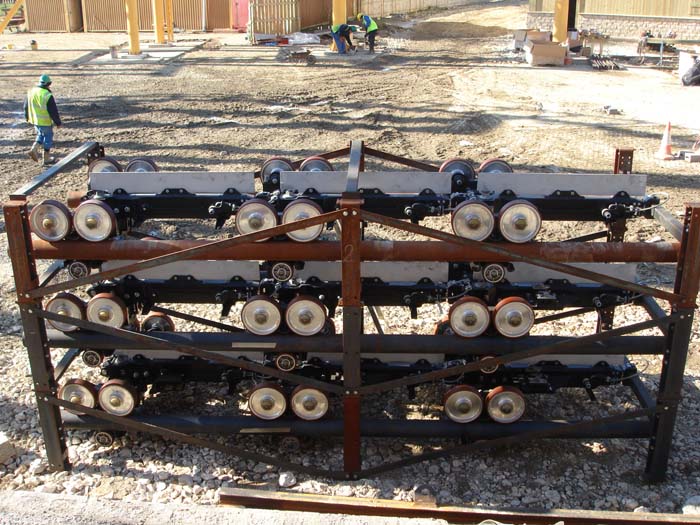 The 2nd train is still sitting by the station waiting to get assembled.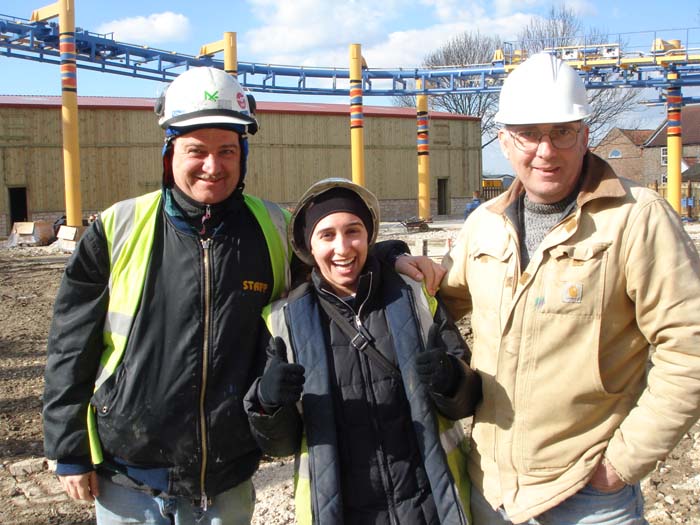 The highlight of the day was hanging out with the Vekoma guys for a couple of hours while they showed us videos of evil stuff
like Tilt Coasters and other insane creations!!!
Click Here For Page Two of Kumali Construction Tour Photos!