Six Flags Great America
Gurnee, IL
Official Website: http://www.sixflags.com
Memorial Day 2001 Trip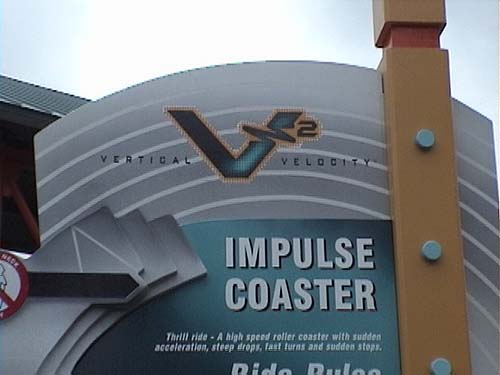 SFGA's new coaster V2 opened this past weekend.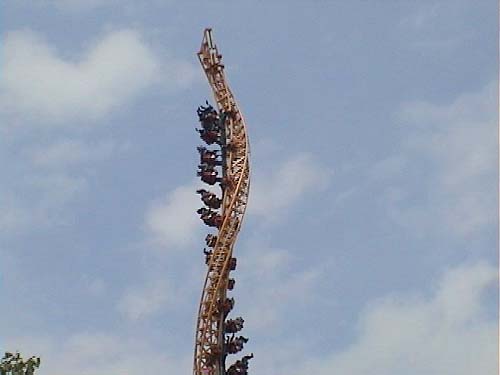 V2 is an 'impulse coaster' which launches riders out of the station into this 175 foot twisted spike.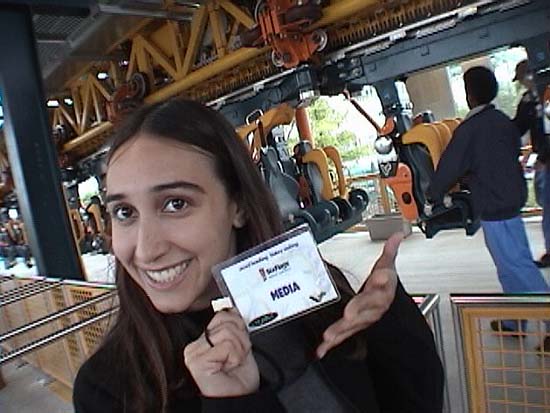 Elissa and I went for the park's media day and here Elissa shows off the media tags we were given!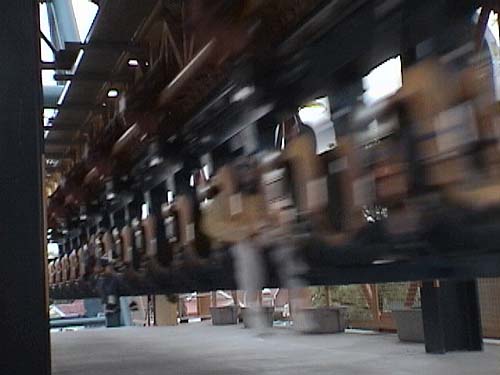 V2 blasts back through the station at over 60 MPH!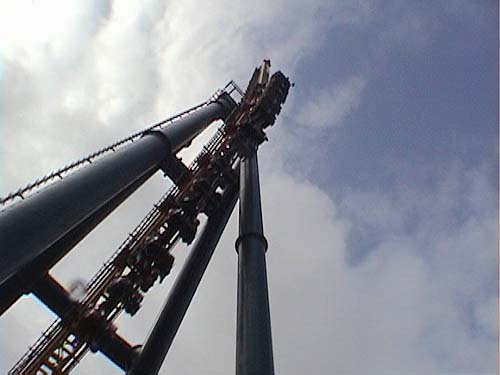 The train is 'held' on this back spike for a moment until you freefall vertically back into the station!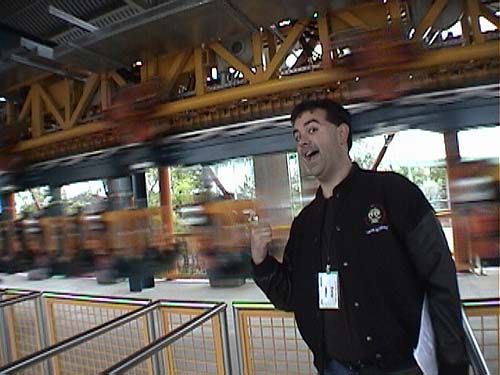 There goes the V2 train again!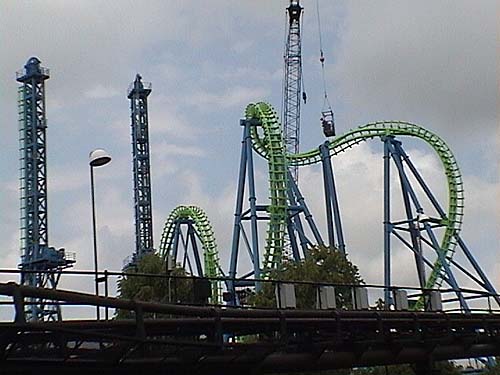 Deja Vu is the parks other 'new for 2001' ride, but it was still being worked on.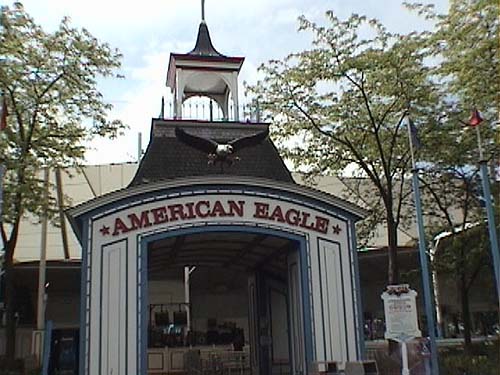 Next we headed to American Eagle, the park's racing wooden coaster.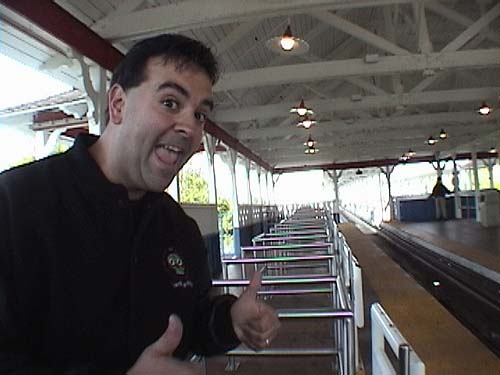 The theme of the trip became "Where is everyone" since most of the days we were treated to empty stations
and near-empty parks. We kept asking "Are we SURE this is Memorial Day weekend??"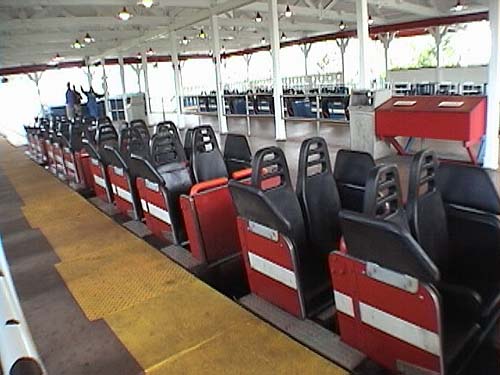 The train full of riders leaves the American Eagle platform!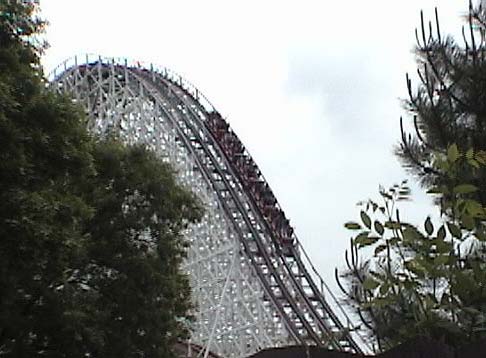 Even during mid-day there were still some empty seats on the Eagle!
Click HERE to see page two of SFGA Memorial Day '01 photos!