Roller Coaster Photo Gallery!_  Robb Alvey's Coaster Videos on DVD! Videos for Download!  _Links! Home! Contact Us!
IAAPA 2001
Orange County Convention Center
Orlando, FL
Photos and Captions by Robb Alvey & Elissa White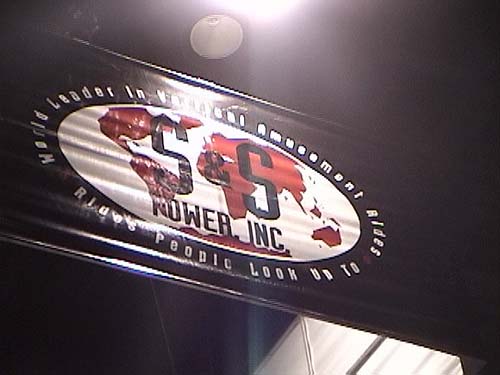 S&S had a good showing at IAAPA!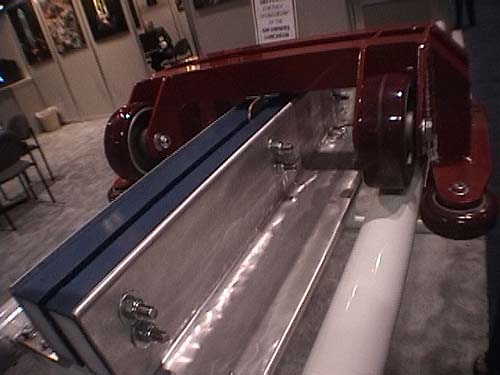 Don't put your credit cards too near S&S's magnetic brake system! =)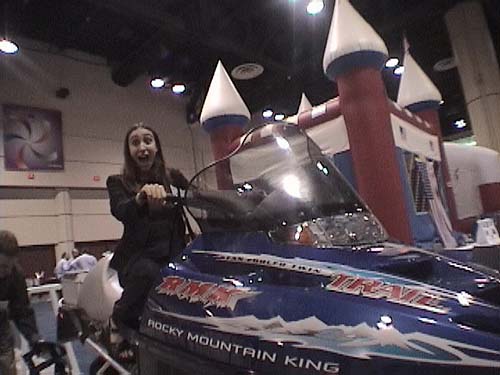 Elissa's going to rip up the showroom floor on S&S's Snow Shot!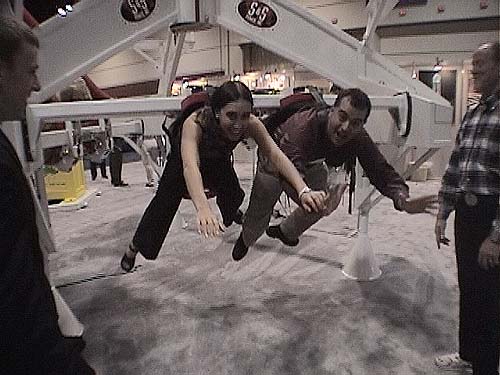 Stan marvels on how his restraints can hold SO much weight!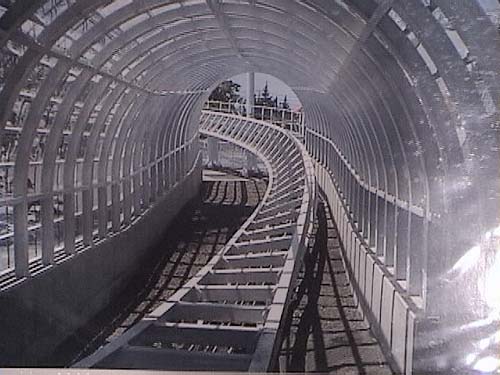 S&S's latest creation, Dodonpa at Fujikyu Highland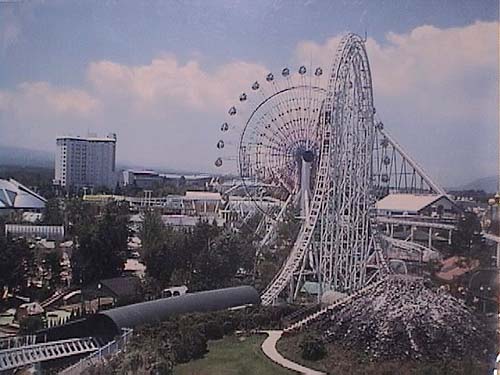 Dodonpa travels at over 100 MPH and is almost 4000 feet long!

here you can see one of the many tunnels on this ride!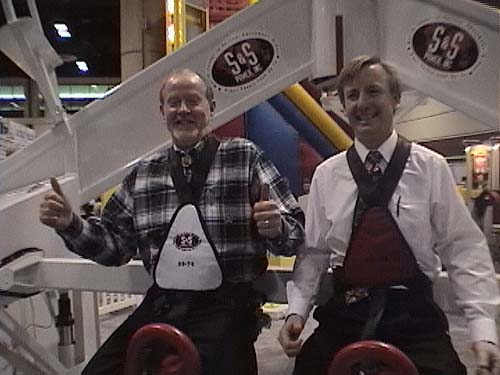 Stan and one of his sons take a ride on their newest creation!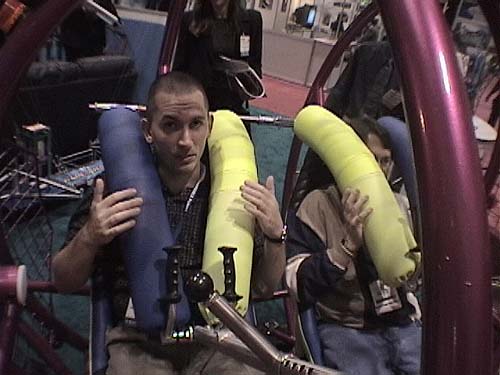 Sean doesn't look so sure about his first ever sling shot ride!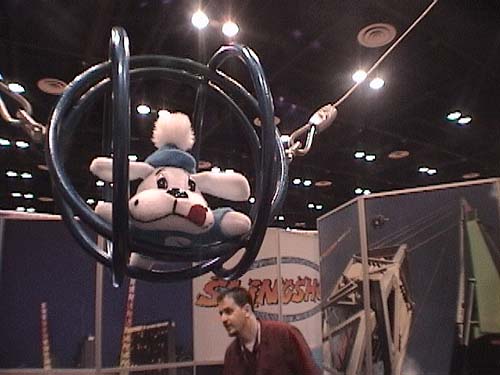 Is PETA aware of this? =)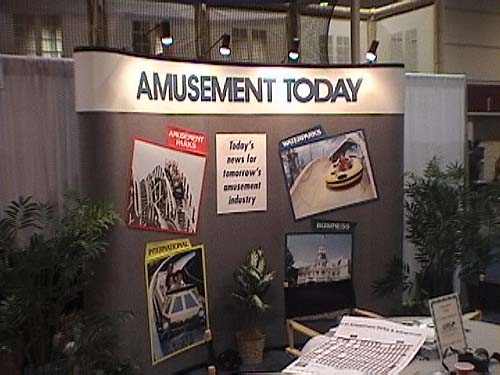 We checkout Amusement Today's IAAPA booth.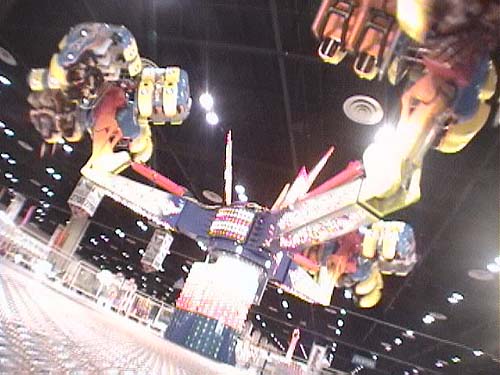 This crazy ride was indoor at the Zamperla booth.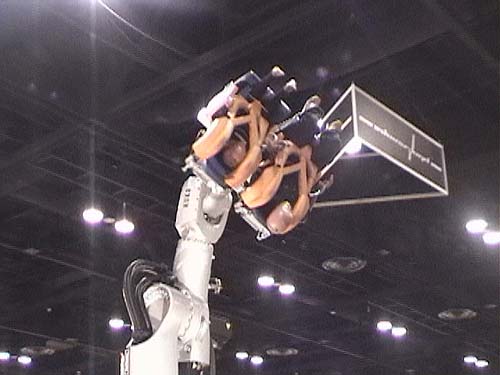 And this even crazier ride was at the Schwarzkopf's booth!
Click here for more IAAPA 2001 pictures!