Roller Coaster Photo Gallery!_  Robb Alvey's Coaster Videos on DVD! Videos for Download!  _Links! Home! Contact Us!
IAAPA 2001
Orange County Convention Center
Orlando, FL
Photos and Captions by Robb Alvey & Elissa White
"The SCAD Tower Pics"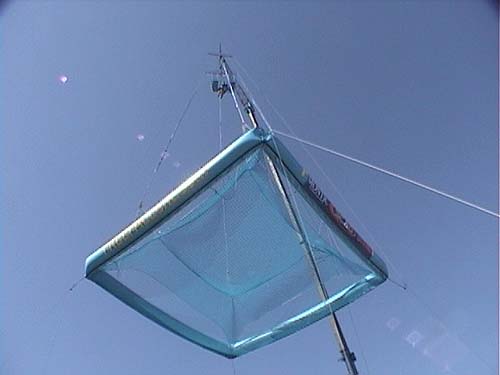 The SCAD tower is basically a no-restraint free-fall tower. The one set up at IAAPA
allows you to take an 80 foot plunge, with no cables, bungee, or restraints attached to your body!
In this picture, you can get a good idea of the whole SCAD Tower set up.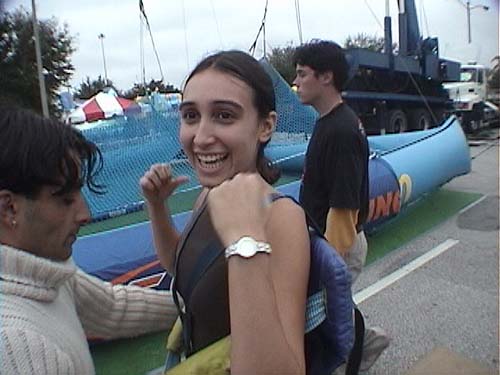 Elissa's happy because she's getting attention from her "SCAD Tower" boys.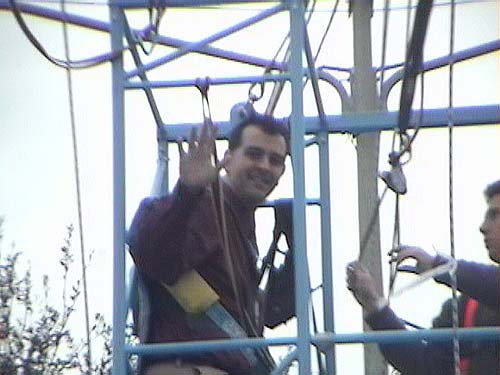 Robb is happy because he's getting attention from Elissa's "SCAD Tower Boys!"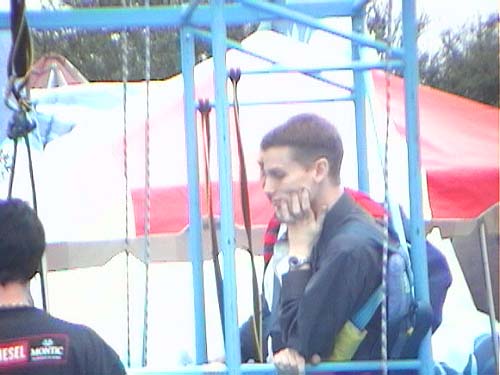 Derek isn't getting any attention from anyone! =)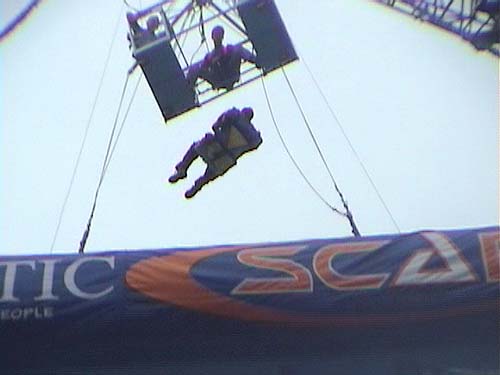 David Hamburger takes his first SCAD tower plunge!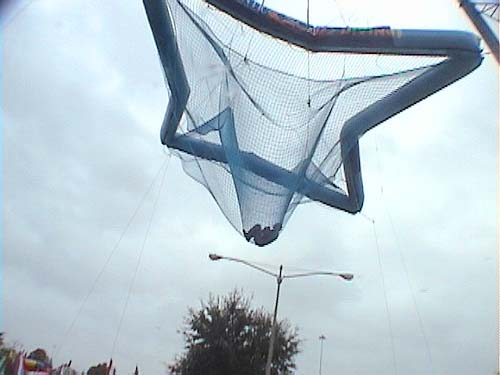 Note how far the net stretches to catch Robb!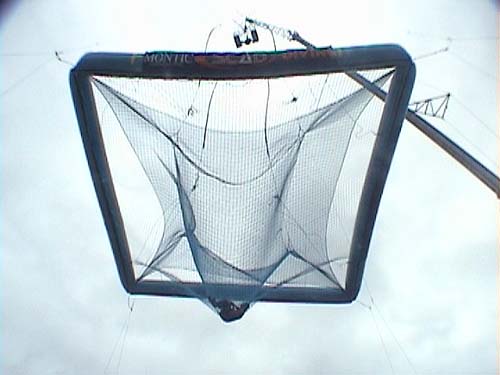 See how little the net bends for Elissa?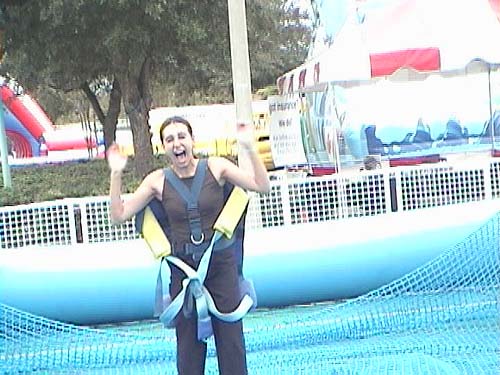 Elissa was just in awe after her first ride.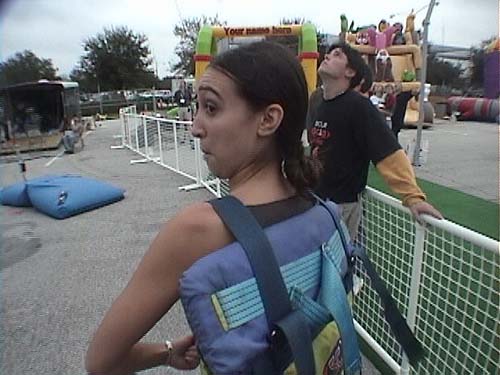 Elissa shows off the nifty restraints that you get lowered from the crane with.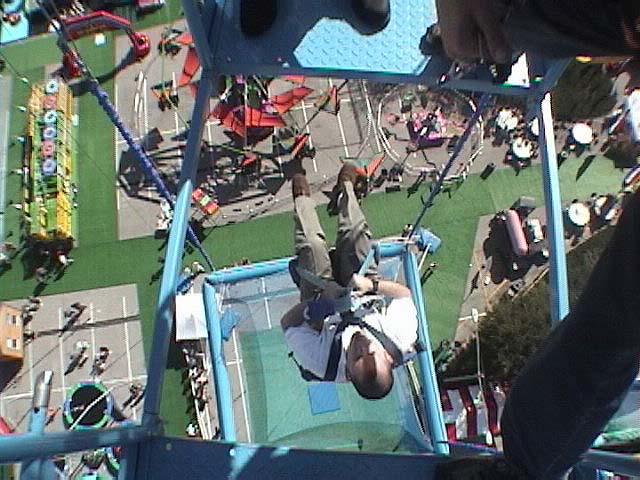 Sean just after being released on his 80 foot freefall!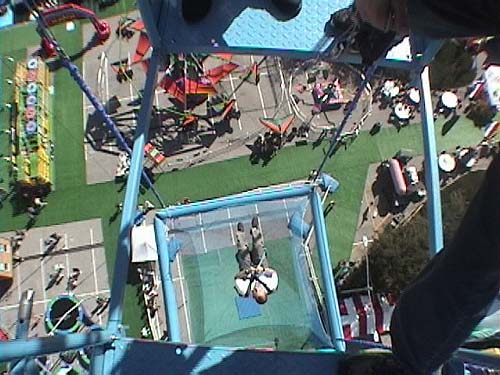 Down he goes....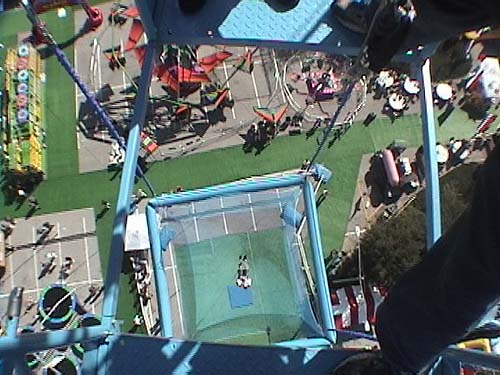 Almost there!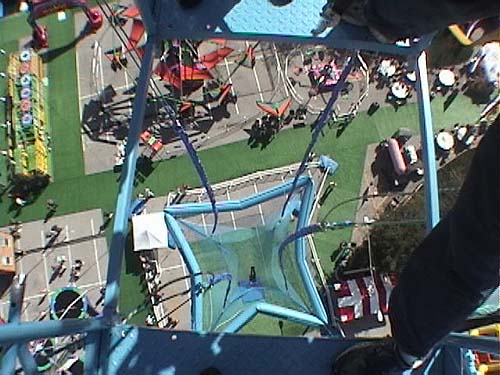 A super smooth landing!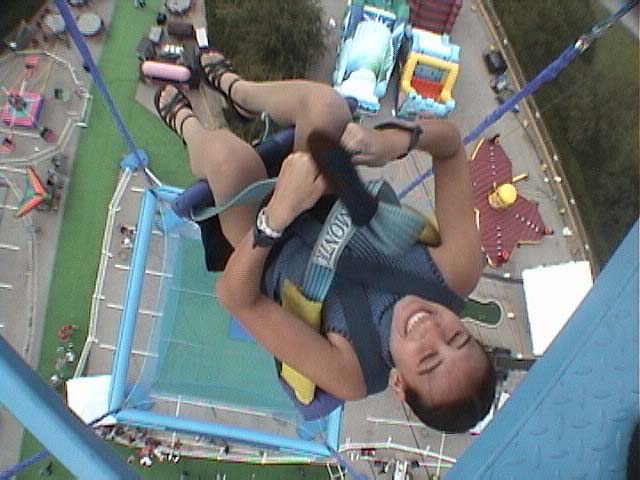 Elissa has to say good bye to her SCAD Tower boys.....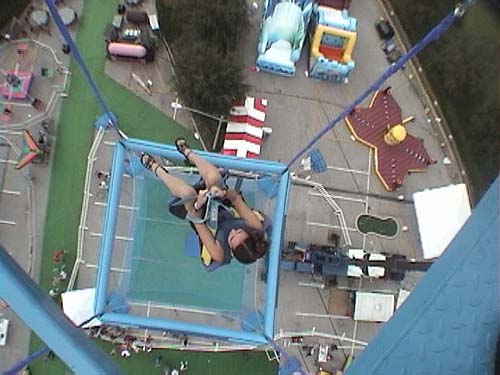 "Goodbye Lawrence...."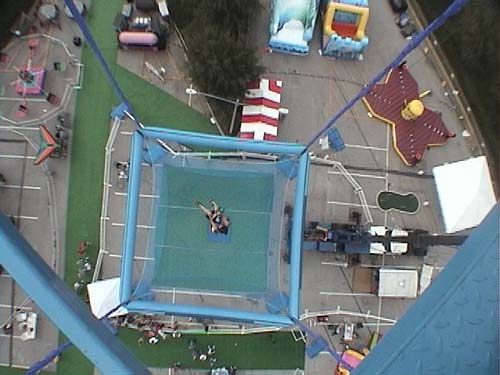 "Goodbye James... Goodbye Blair!"
You can try out the SCAD tower in Texas at Zero Gravity. We want to say thanks to crew on the SCAD
Tower for our awesome rides, and Elissa and I just might see you guys in TX next year!
Click here for more IAAPA 2001 pictures!