Fuji-Q Highland
FujiYoshida, Japan
Official Website (English Version): http://www.fuji-q.com/fuji-q-en/main/e-main.htm
Chris Belson's "Episode 3" S&S/Arrow 4th Dimension Coaster Construction Photos
March 2006
All photos and captions by Chris Belson aka rollermonkey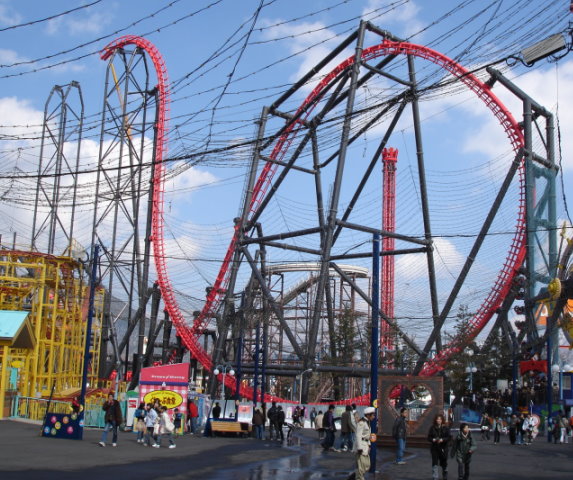 This is what you see now from between the carousel and Fujiyama.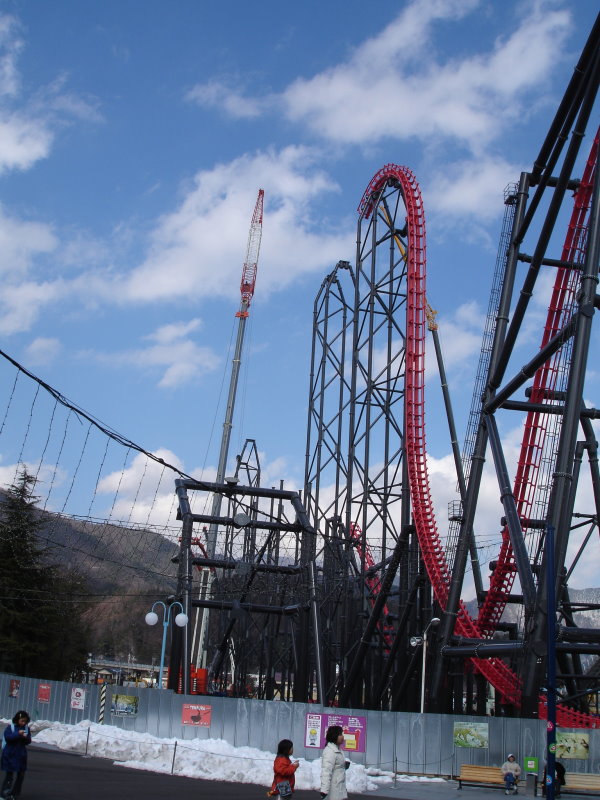 There's a new structure going up to the 'left' side of the lift hill /vertical drop area.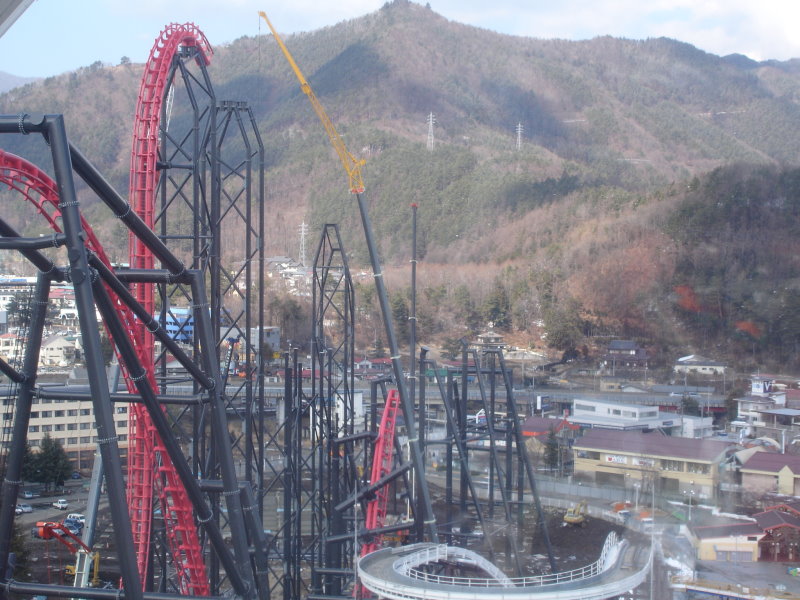 From the Ferris, you can see a lot of new black support columns. What's going on to the right?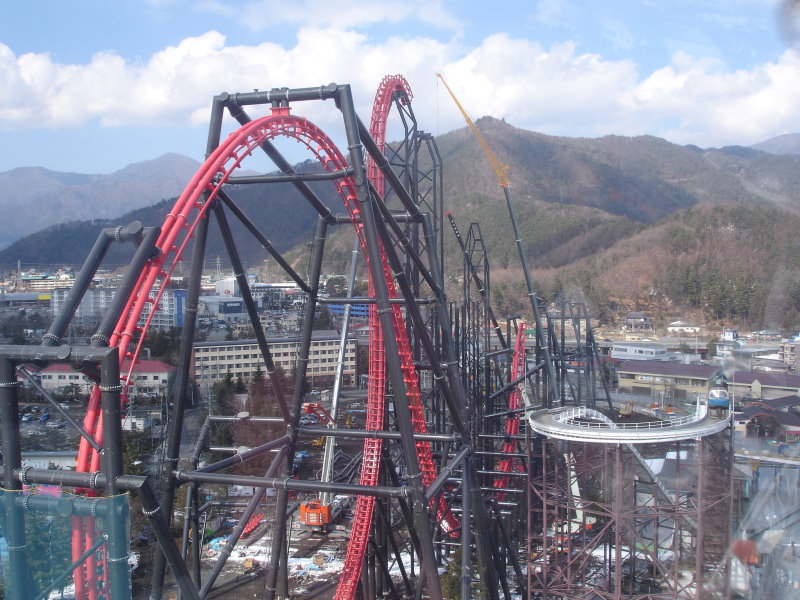 Lots of black, and lots of work going on!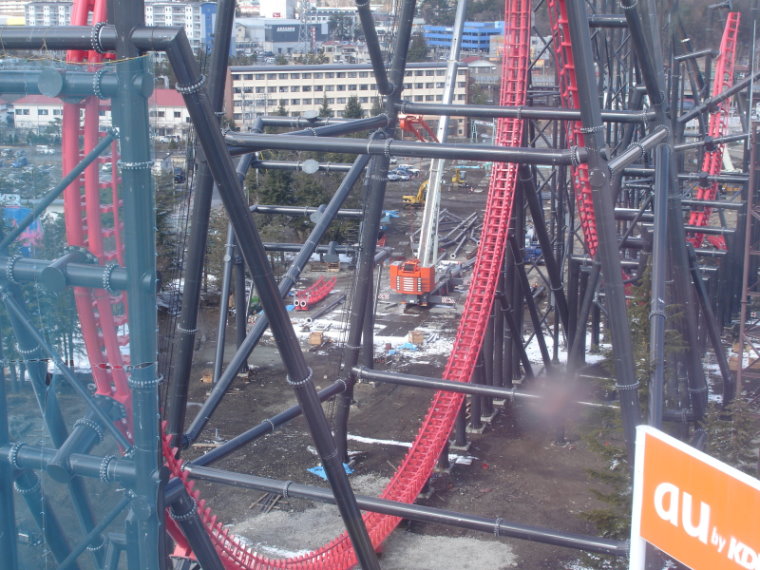 The drop is attached to the raven turn and an "Oops, I dropped my..." net has been already attached to the raven.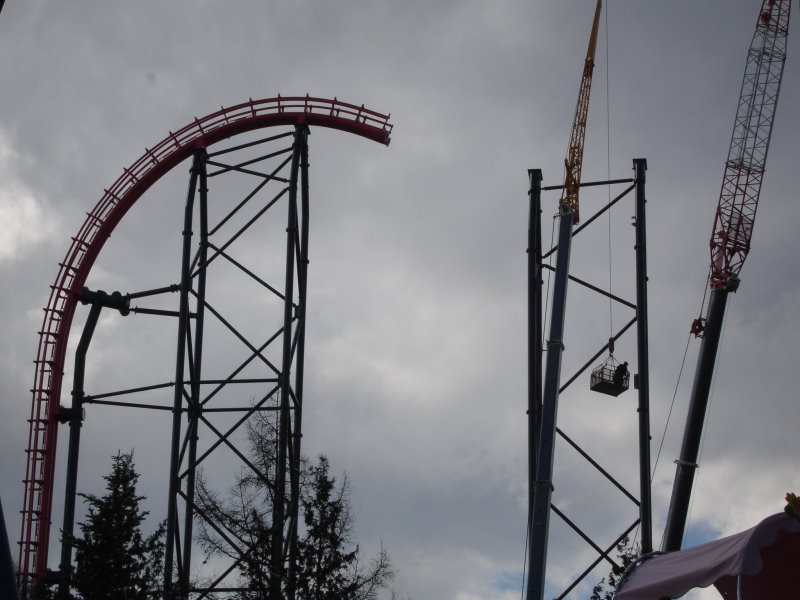 A worker going up to where the pre-drop dip will be.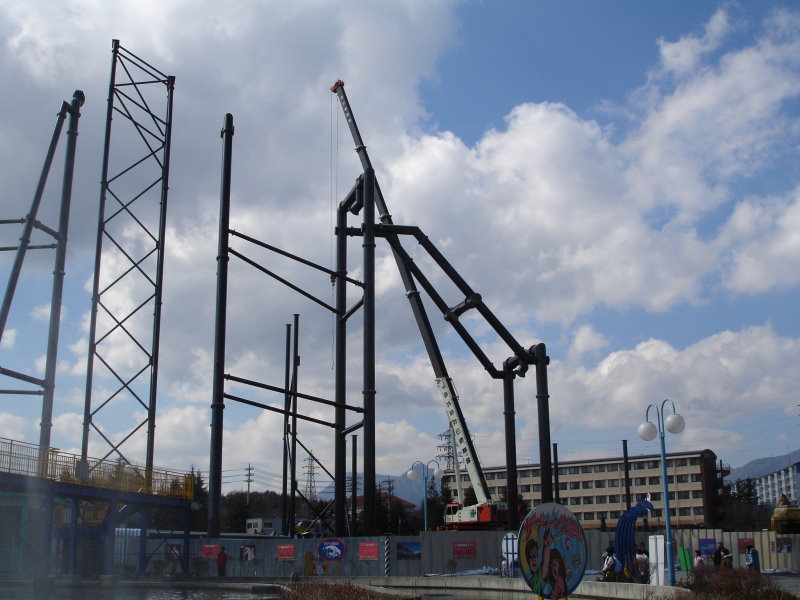 The second or "mid-high" crew has been hard at work on the middle of the lift hill, this box structure and more!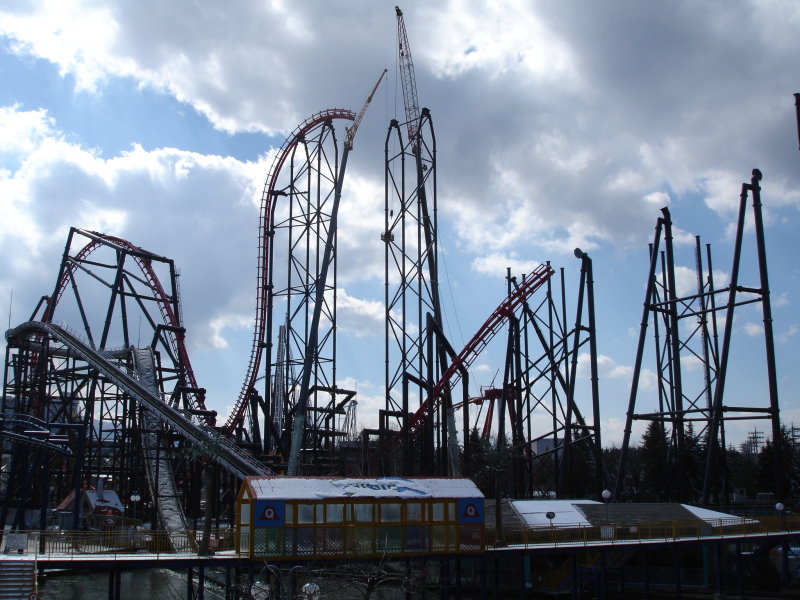 Small crossbar added to the dip area. Coasters while-you-wait?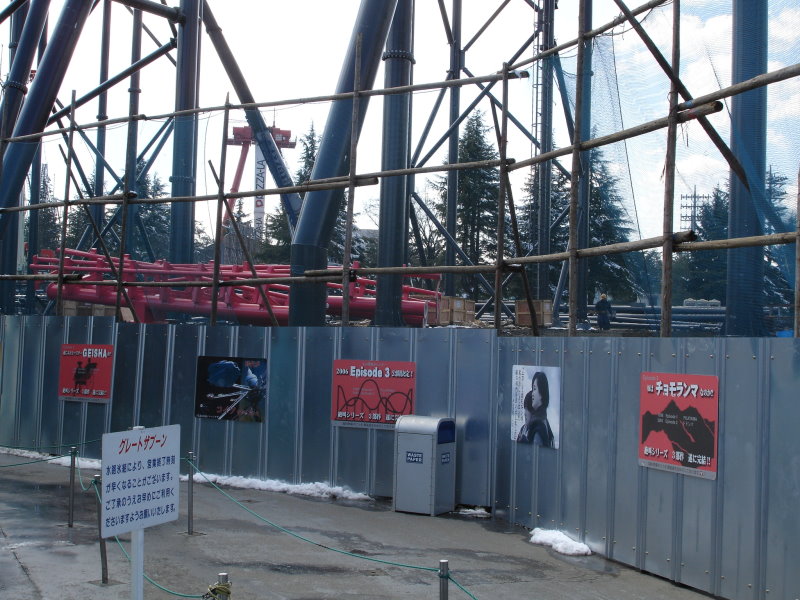 Track waiting to be lifted under the not looking like a half-half area.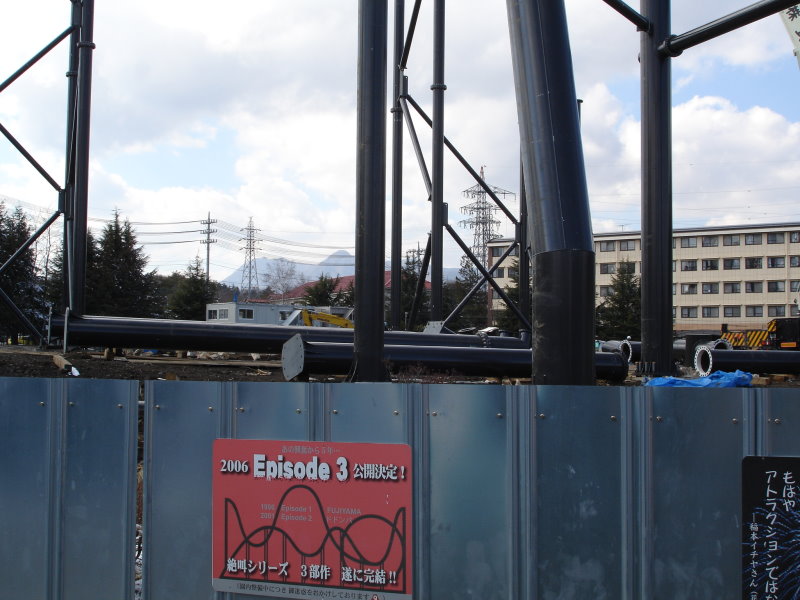 The "low" crew got this frame assembled without a crane during the day. It will be stood up by the "mid"
crew either later today (Saturday) or on Monday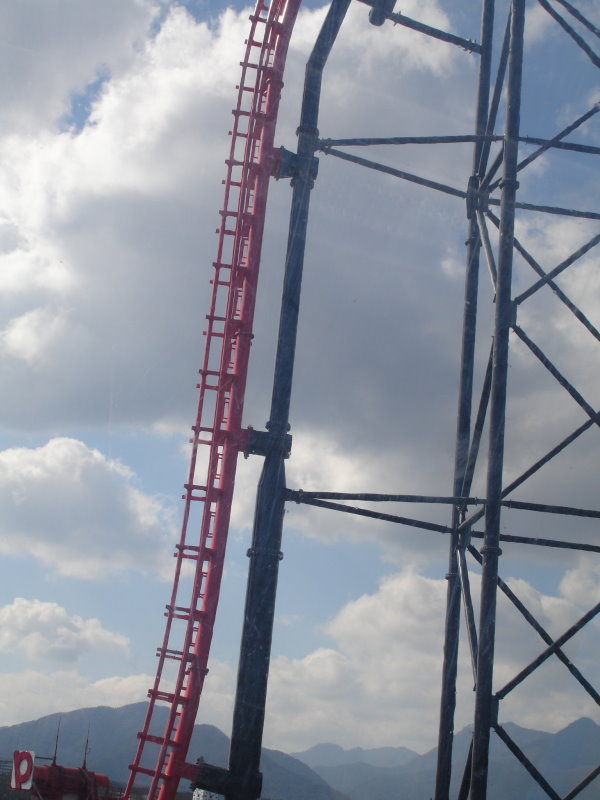 I took this from the top of the shoot-the-chutes, sorry it's crooked. It really is a vertical drop!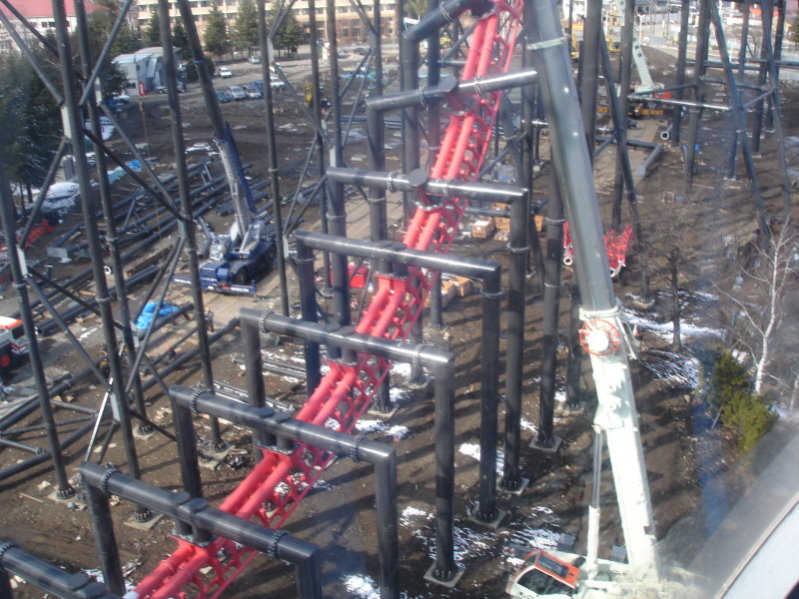 PIC OF THE DAY! From the DROP on the splash boat, there's a lot to see in this picture!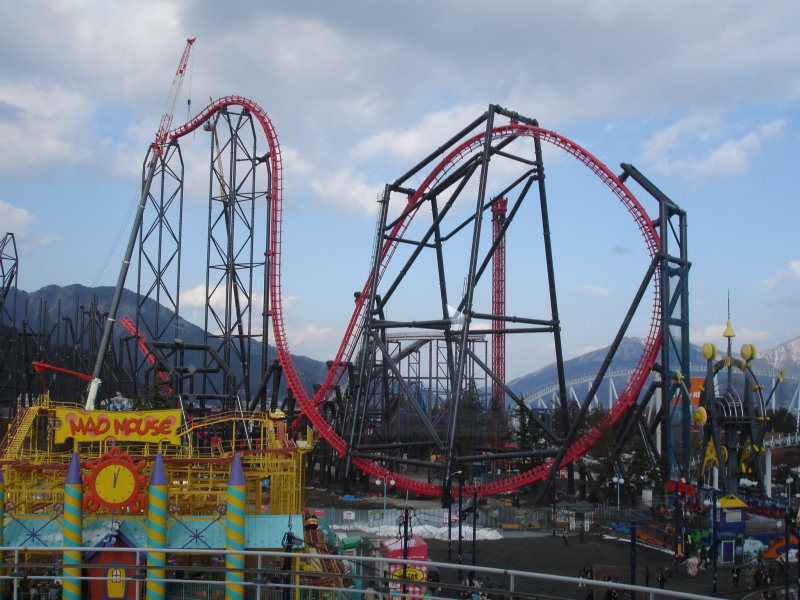 Action shot! Here the dip gets set into place!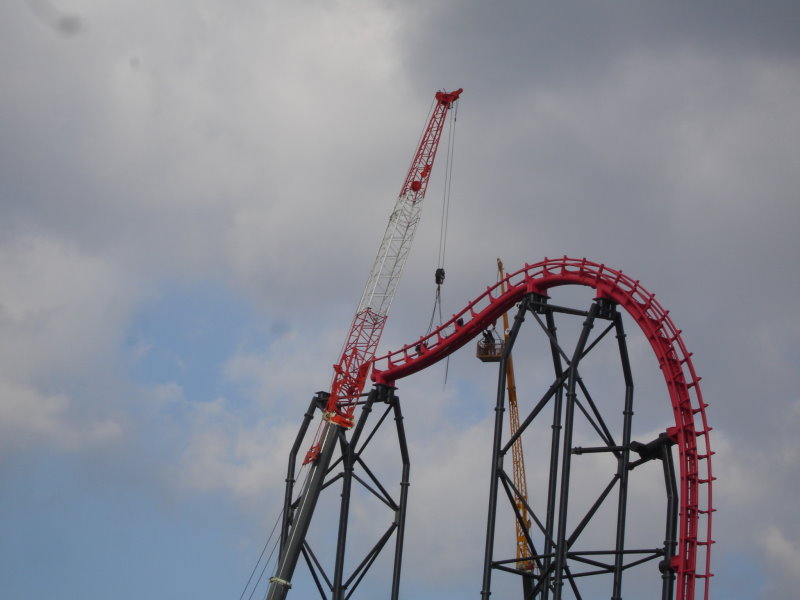 EXTREME CLOSE-UP! Taken from Fujiyama's exit platform at maximum zoom.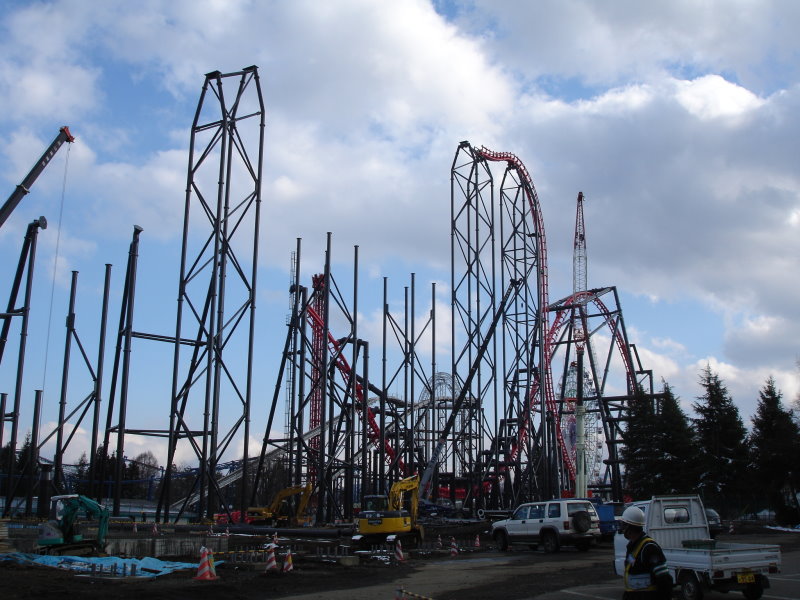 Some construction yard shots. The workers said I need a hard hat if I want to walk around the site.
I think I'll try to find a hard hat!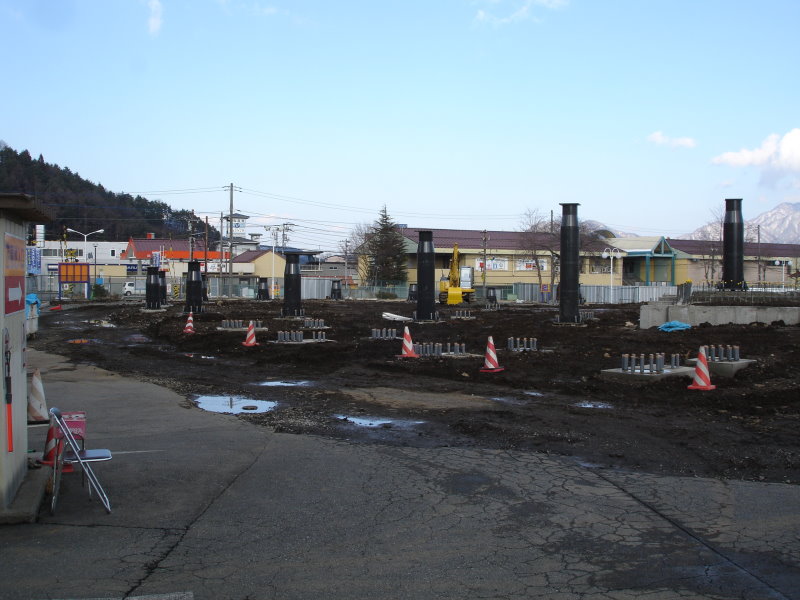 These columns will support the track between the station and the lift.
The maximum height of this coaster will be 80 meters according to site workers.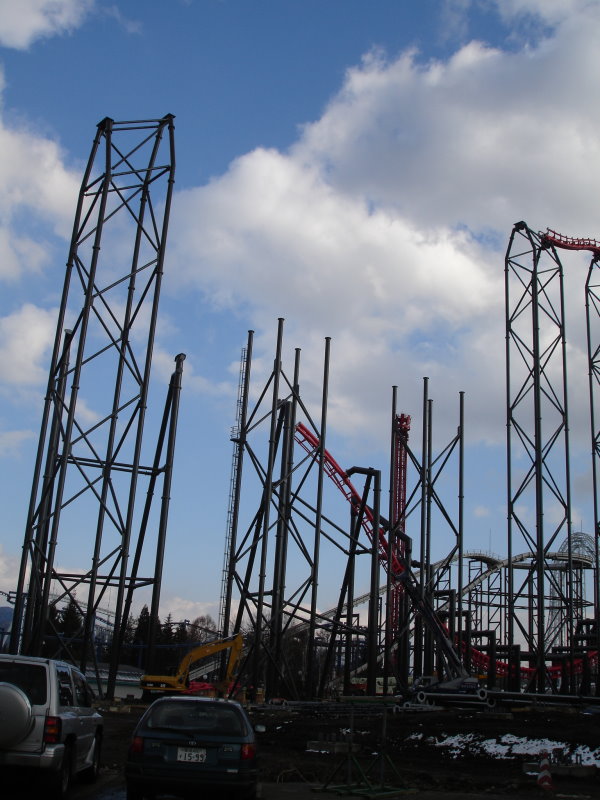 I think it's weird that they are building the lift hill from the middle. It's like they don't want anyone to know how tall it is going to be.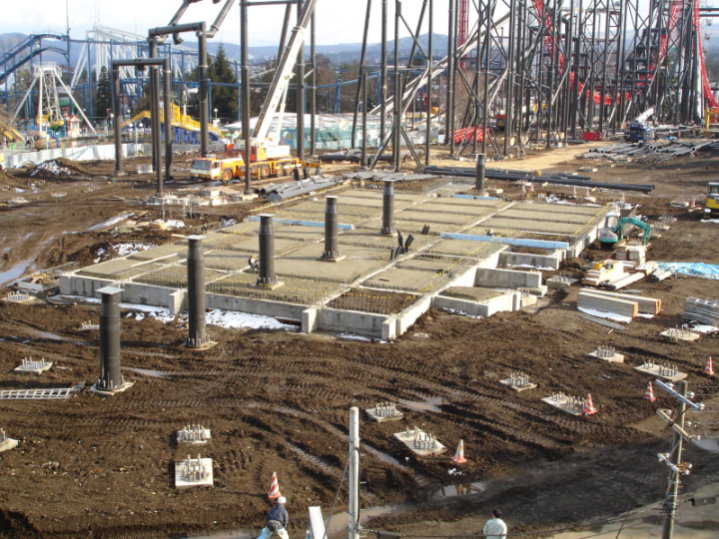 It is now looking like a single loading station. It also appears there will be a single building for the car barn and
load/unload platform like Ddodonpa.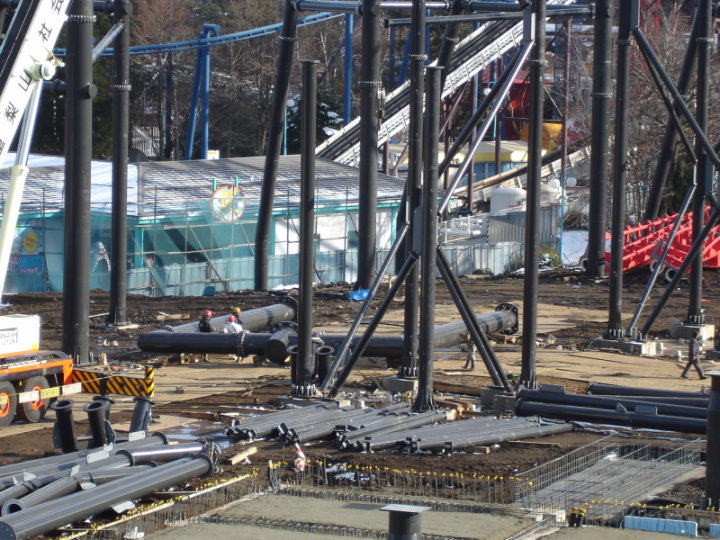 They stood one up! Look how tiny the people are. These supports are BEEFY and MEATNORMOUS!
Click Here For MORE Fuji-Q Construction Photos and to Discuss this Update!