Roller Coaster Photo Gallery!_  Robb Alvey's Coaster Videos on DVD! Videos for Download!  _Links! Home! Contact Us!
Sea World Florida
Official Web Site: www.seaworld.com
Photos and Captions by Robb Alvey & Elissa White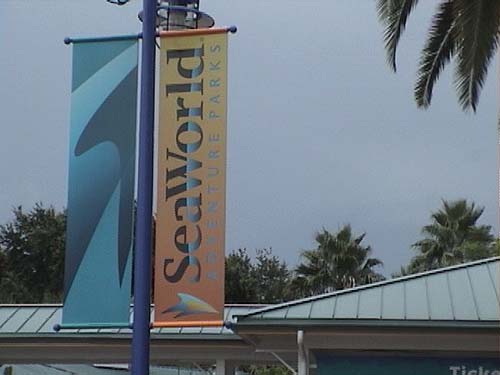 Here we are at Sea World!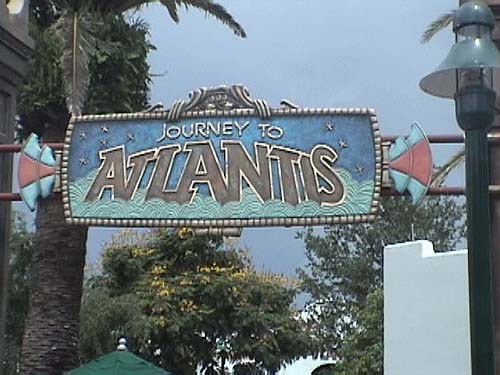 Journey to Atlantis would go on to become one of Dallas' favorite rides on the trip.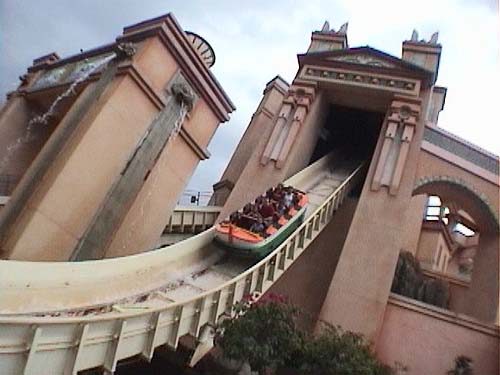 It's water coaster time!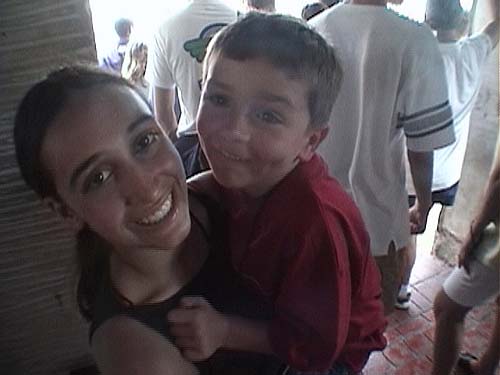 "Don't worry Dallas, you don't get wet if you sit in the front."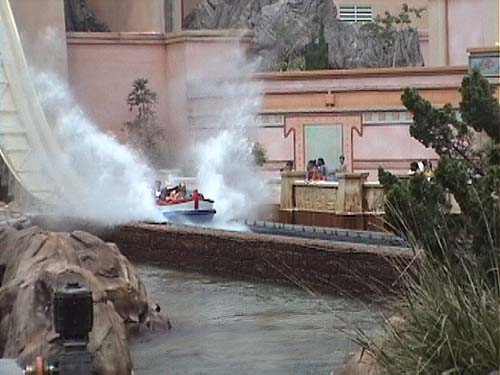 "Ok, maybe just a little 'moist'', like a towlette."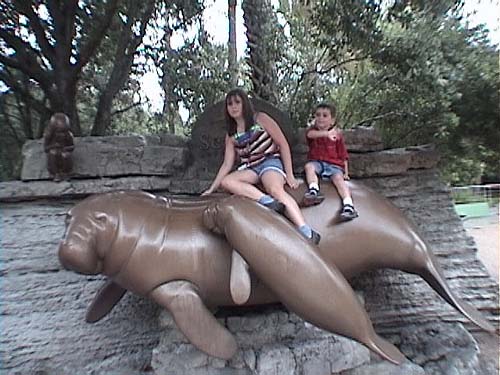 Bethany's main goal was to check out the Manatees.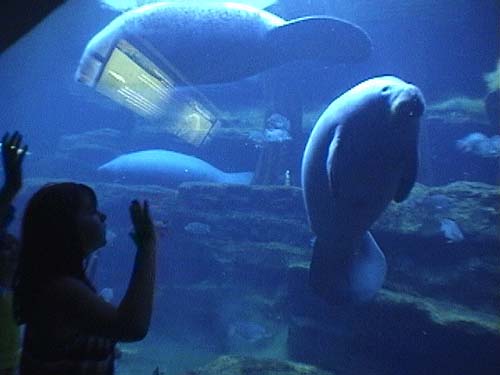 Bethany does her best "Poltergeist" impression trying to get herself sucked into the Manatee tank.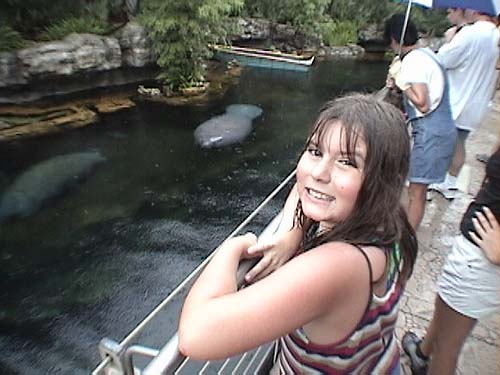 Bethany spends more time hanging out with the Manatees.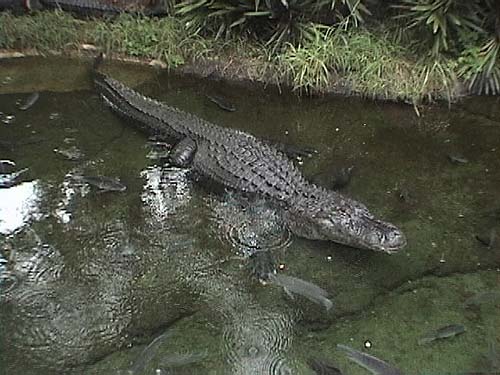 "Sorry, Dallas, we can't feed this gator..unless you don't need that arm or leg."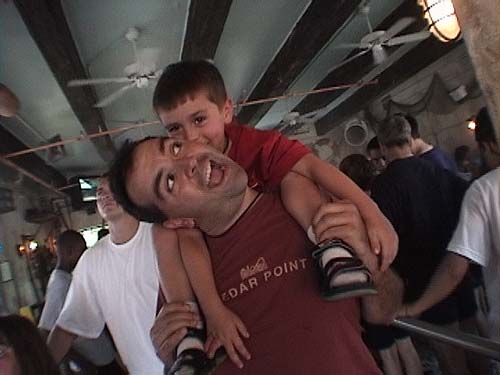 You can tell that Dallas is only 'slightly' excited to go on Atlantis.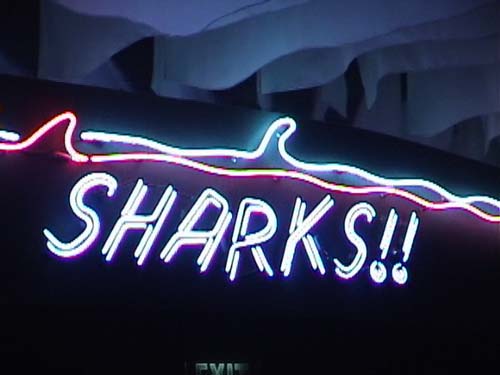 "I wonder what's behind this door?"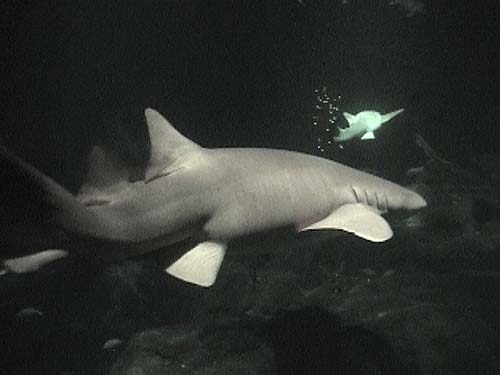 Isn't this where Jaws 3 was filmed?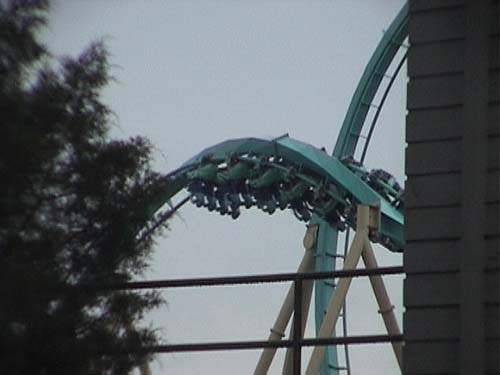 Oh, BTW, Kraken is here, Sea World's awesome floorless coaster.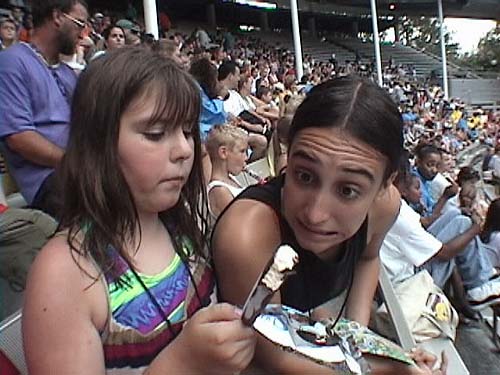 Elissa does her best "Beaker" impression to get the ice cream from Bethany.
Click HERE for Universal Islands Of Adventure Photos.
Click here to return to Theme Park Review!