Roller Coaster Photo Gallery!_  Robb Alvey's Coaster Videos on DVD! Videos for Download!  _Links! Home! Contact Us!
Universal's Islands of Adventure
Official Web Site: www.universalorlando.com
Photos and Captions by Robb Alvey & Elissa White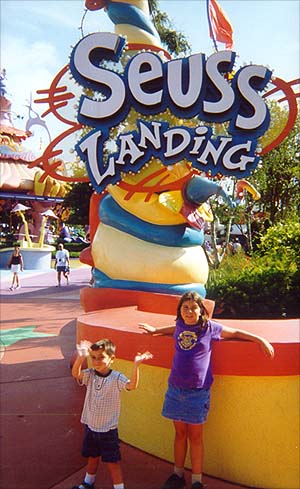 We just got to IOA...First stop? Seuss Landing!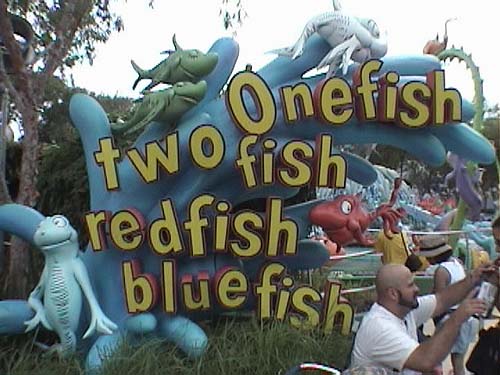 One Fish, Two Fish is an updated version of an old favorite 'flat ride'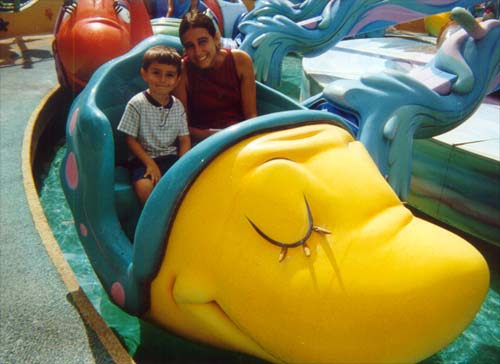 Get ready to have 'One fish' the song in your head the rest of the day!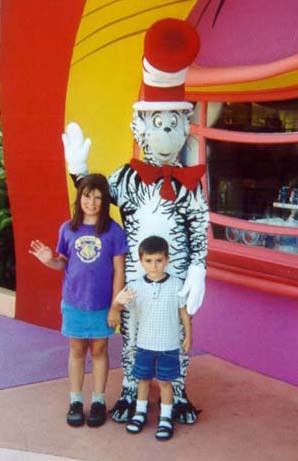 Bethany and Dallas had NO IDEA how wacked the Cat in The Hat was until they rode his ride.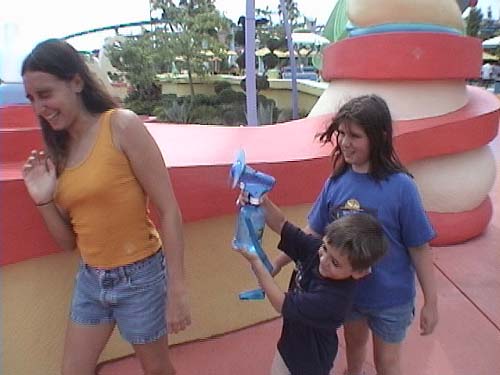 "Back, evil Elissa! Back! I will spray you with my flesh eating water cannon!!!"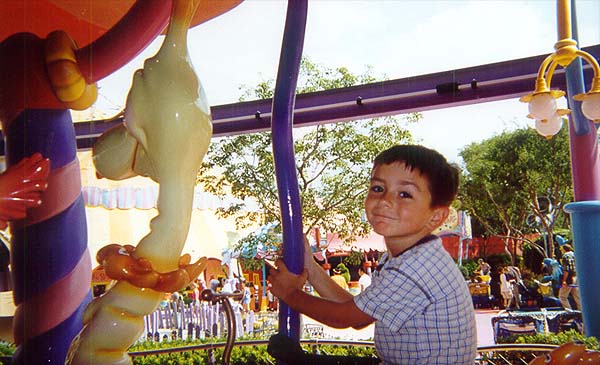 "Dude! I'm on the Caro-Suessel...now take me to the roller coasters...PLEASE!!!"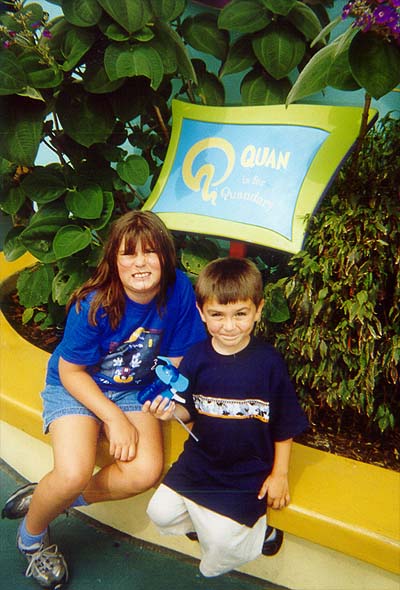 "It's all about the Quan, baby."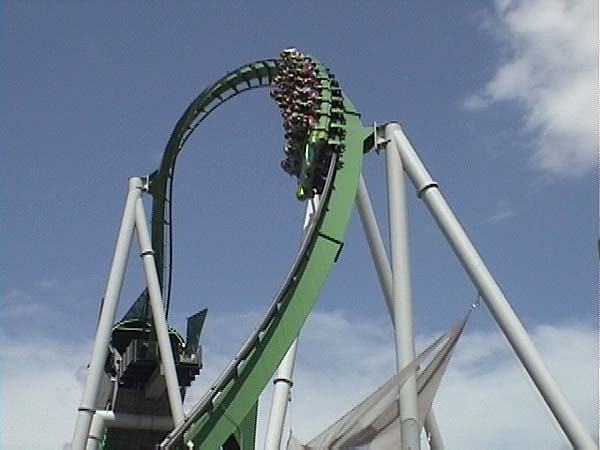 This is Hulk, and it is INSANE!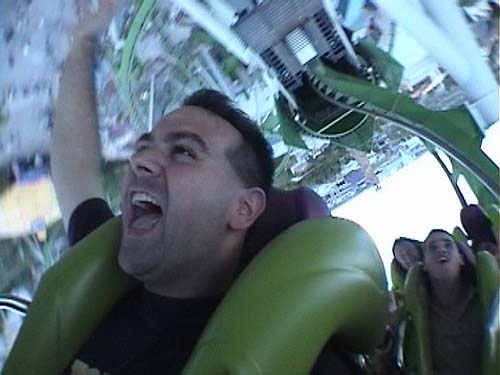 The 'Money Shot' of Robb on the Hulk!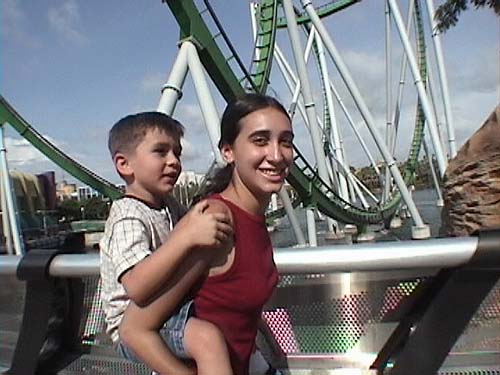 "See, I'm tall enough to ride if Elissa carries me on!"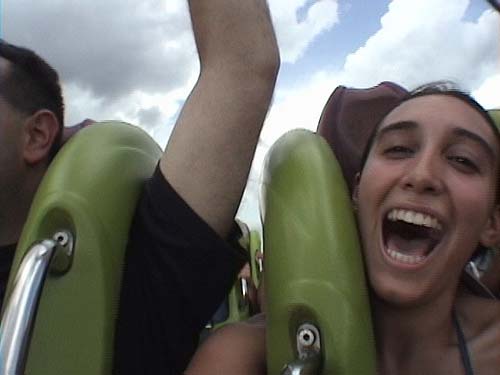 "Hi Camera, this is Elissa...now back to the fat person next to me...."

B&M Coaster, S&S Towers, cool kids, and a hot chick. Could you ask for anything more?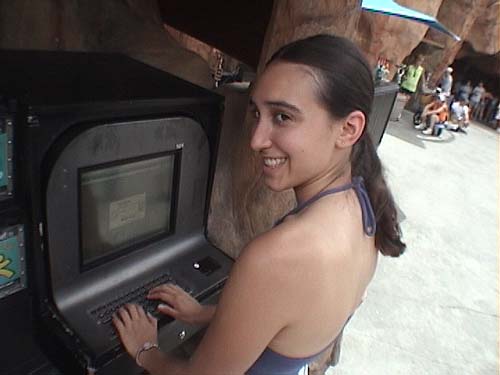 "Now you can chat live with a 20-year old at IOA....only $9.99 per minute!"
Click here for page two of Islands Of Adventure photos!