Roller Coaster Photo Gallery!_  Robb Alvey's Coaster Videos on DVD! Videos for Download!  _Links! Home! Contact Us!
Old Town
Kissimmee, FL
Official Web Site: www.old-town.com
Photos and Captions by Robb Alvey & Elissa White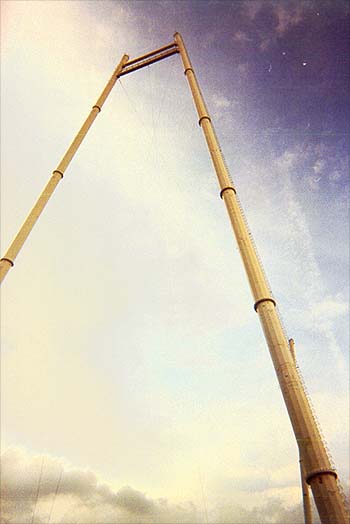 The main attraction at Old Town is the 300 foot Skycoaster! Yes, your body gets lifted 300 feet in the air!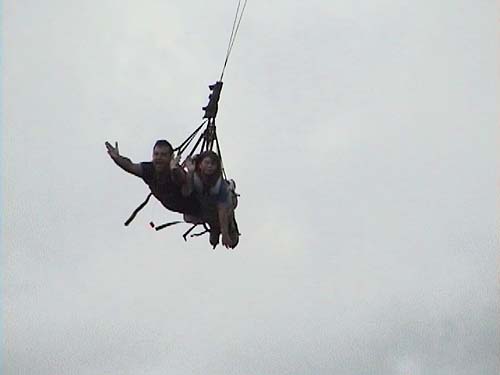 Dad takes Bethany on her tallest Skycoaster yet.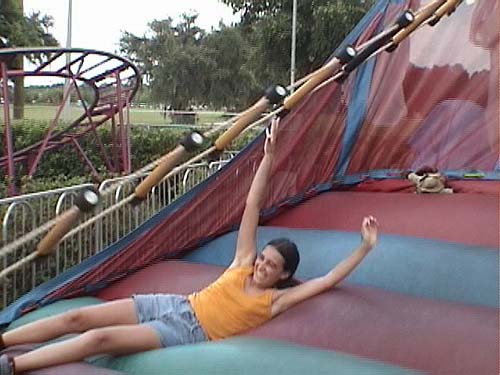 Elissa looked pretty funny playing the ladder game.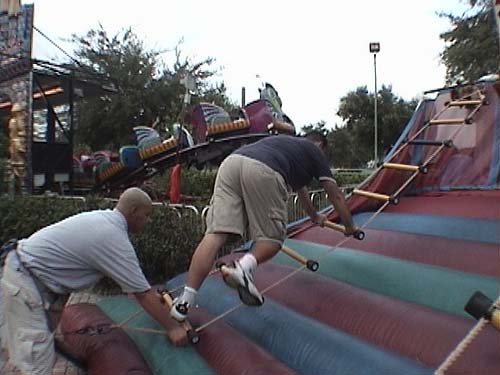 But not as funny as Robb! The park charged me $2.00 to play and $10.00 for people to watch.
I am now contracted to perform my 'ladder game show' 5 days a week. Please visit www.ticketmaster.com
for tickets and information.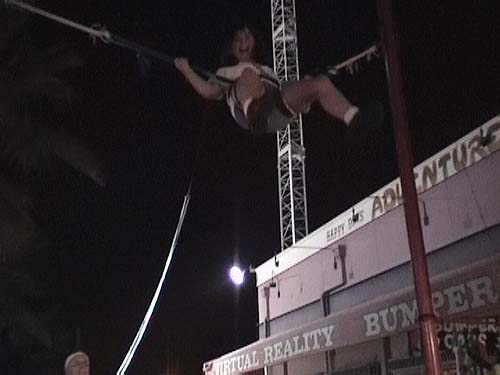 Bethany loved the bungee trampoline, until we told the operator to leave her there until tomorrow morning!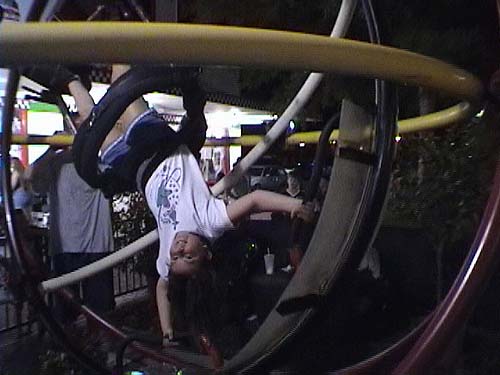 So instead we made her spin in all kind of wild directions for the next 7 hours.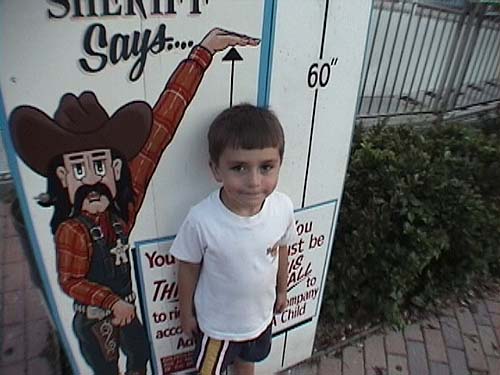 You need a masters degree in Vekoma engineering to be able to understand the height restrictions at Old Town.
"You must be 9 feet tall in order to ride. If you are not 9 feet,
but happen to be carrying a wet sausage, you may ride.
Please blow smoke at the control panel to continue."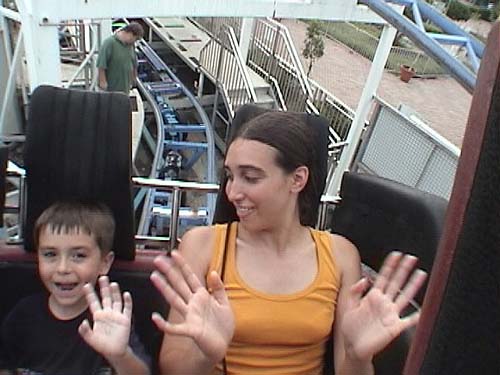 Dallas and Elissa passed the retina scan, so they were allowed to ride.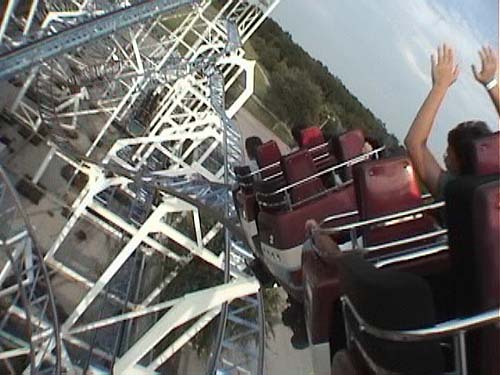 "FLASHBACK!!!!!"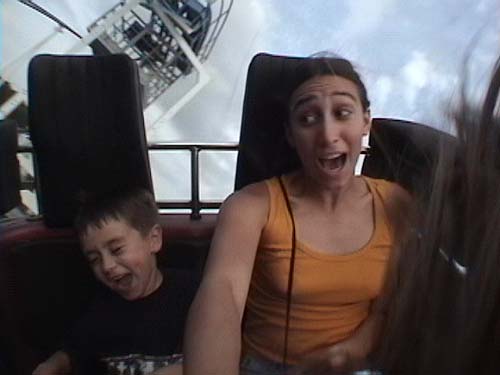 At least Dallas doesn't appear to be having any fun or anything!
Click HERE for Discovery Cove photos.
Click here to return to Theme Park Review!