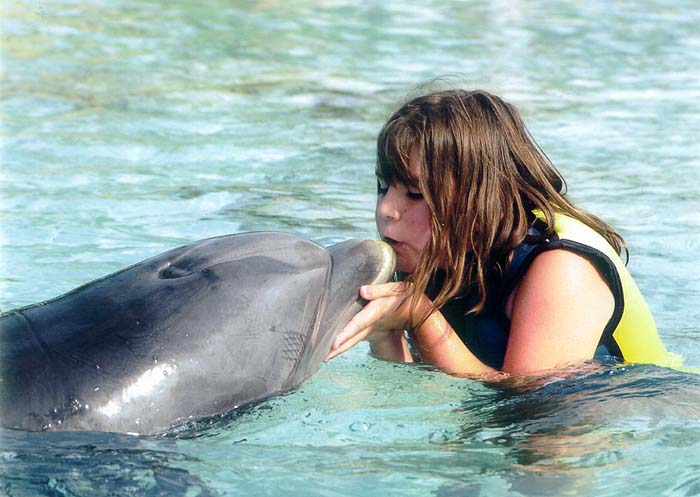 Pucker Up Baby!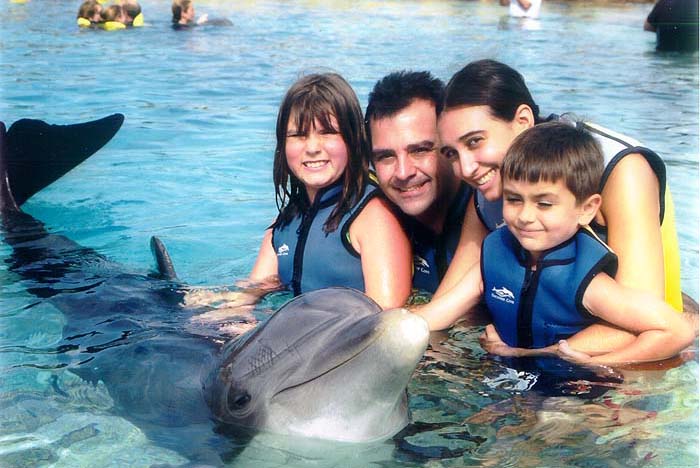 Our dolphin poses with us, he then scared Dallas away with his toothy grin.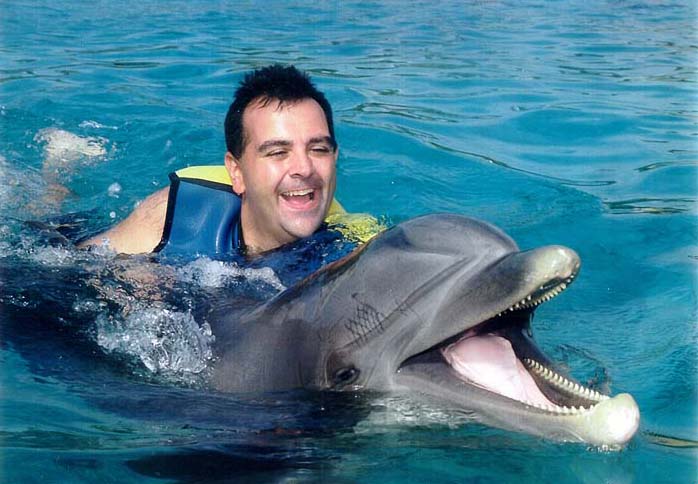 This was the dolphins excersise for the month!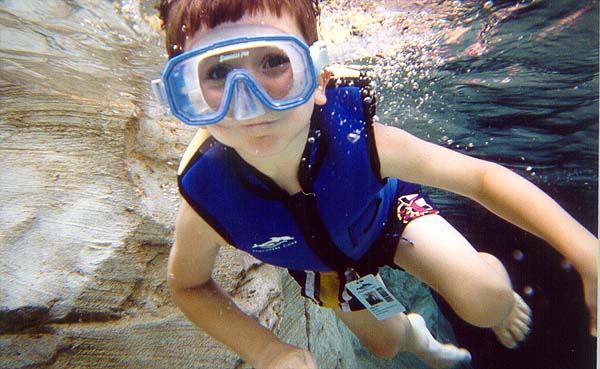 Dallas became a great swimmer in the fresh water river.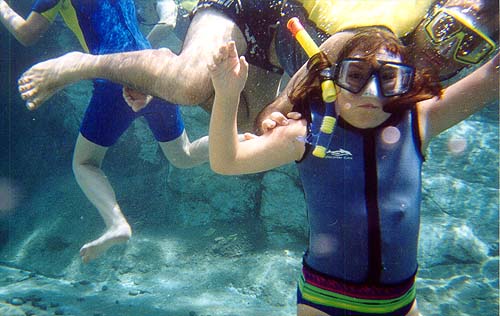 This is a perfect physics example: Fat people float more than skinny people!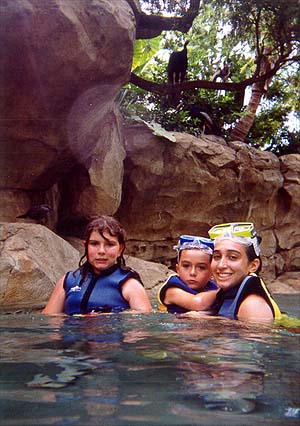 We take a break on the rocks of the "lazy" river.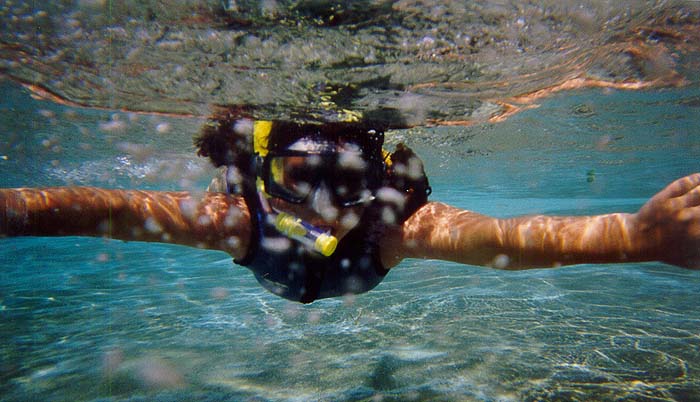 Bethany snorkels in one of the Salt Water Lagoons with fish and stingrays.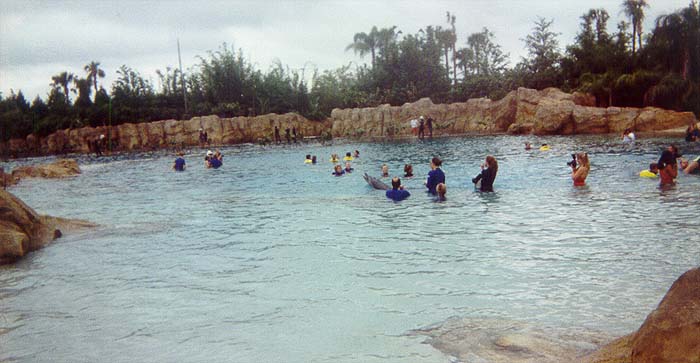 Here you can see the dolphin pools where you enjoy over 30 minutes with your own dolphin!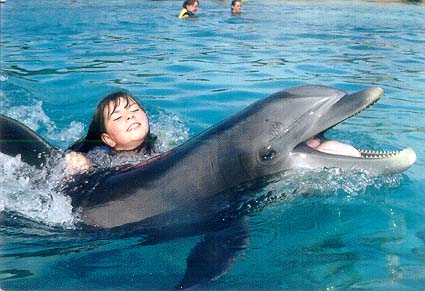 Wheeeeeeeee!!!!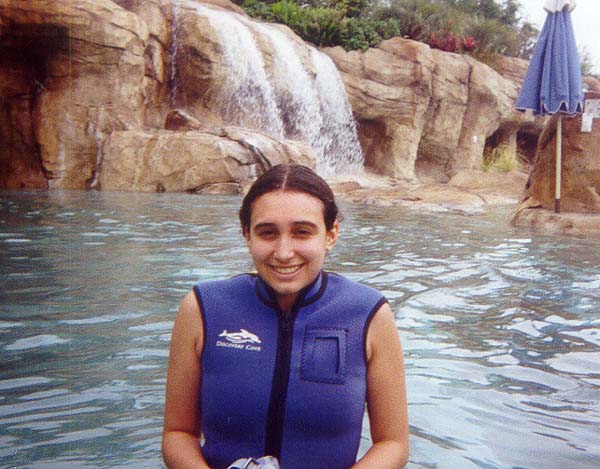 Good thing it's not cold or anything! Stupid Dolphins needing 72 degree water!
Click here for page two of Discovery Cove photos!
These pages are in no way affiliated with nor endorsed by Busch Entertainment, Cedar Fair, Legoland, Paramount Parks, Tussaud's Group,
Six Flags, Universal Studios, the Walt Disney Company or any other theme park company.
Disclaimer! You need a sense of humor to view our site,
if you don't have a sense of humor, or are easily offended, please turn back now!