Halloween Horror Nights 2004
Universal Orlando Resort
Orlando, FL
Official Website: http://www.universalorlando.com
Click on a park below to see our complete photo update:
Halloween Horror Nights 2004 Universal Orlando Walt Disney World & Mickey's Not So Scary Halloween Party Sea World Orlando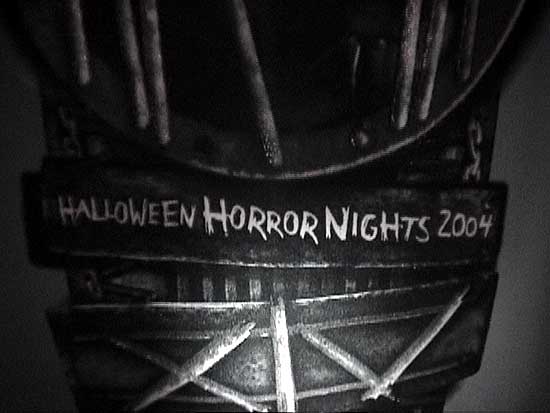 Our Halloween in Florida tradition continued in 2004...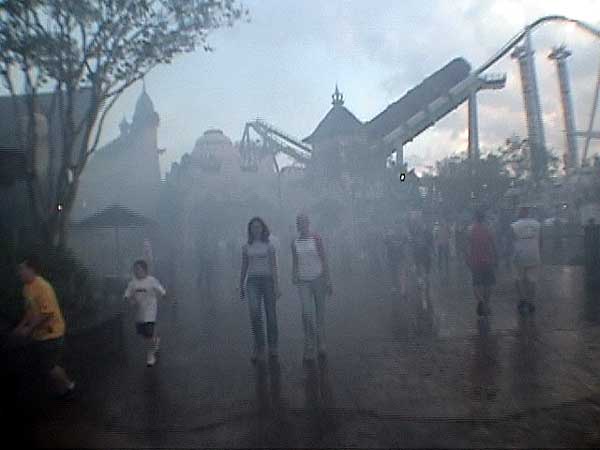 This time Halloween Horror Nights was spread across BOTH Universal Orlando parks!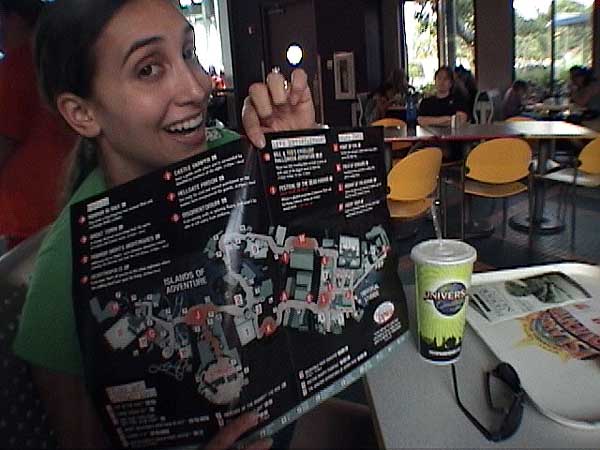 Elissa shows off the map to the HUGE event!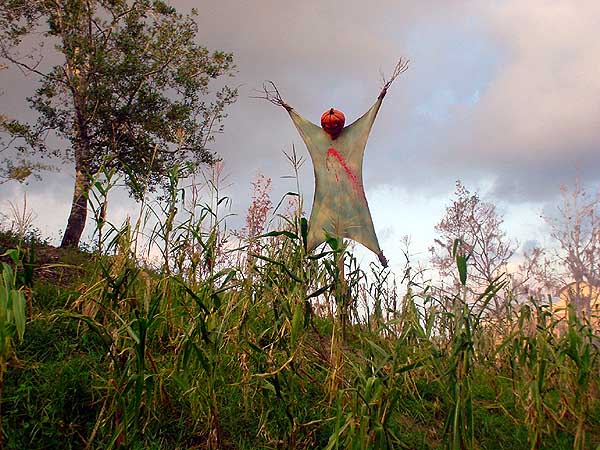 The cornfield, which proved to be creepy every time we walked through, was the pathway between the two parks.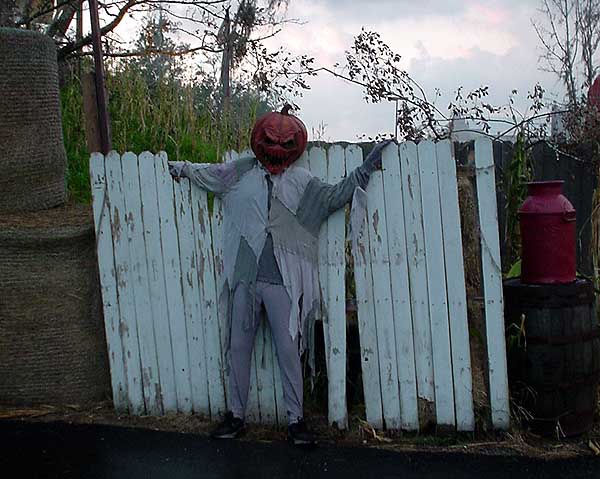 These pumpkin head guys freaked us out!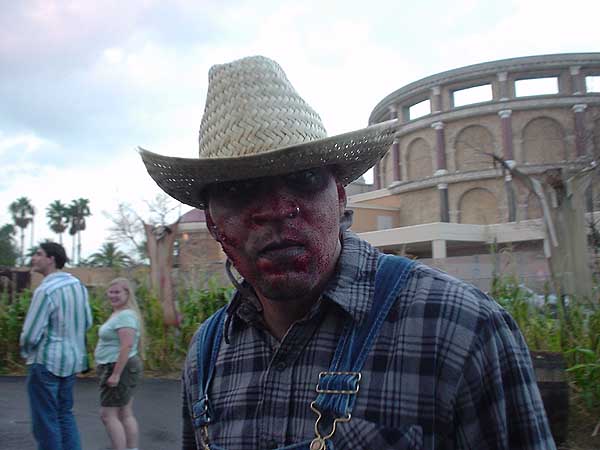 This dude looks like he belongs in downtown L.A!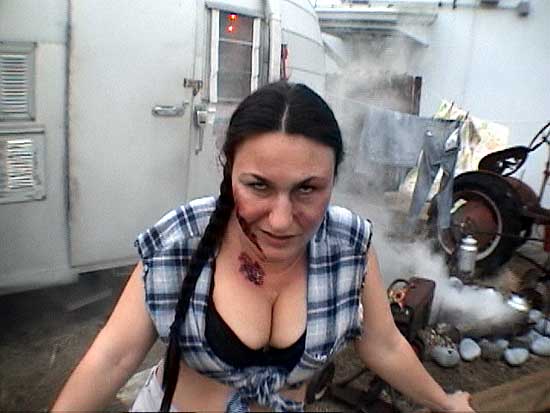 Lots of "T&A" was certainly the theme for this year's event! (Not that I'm complaining!) =)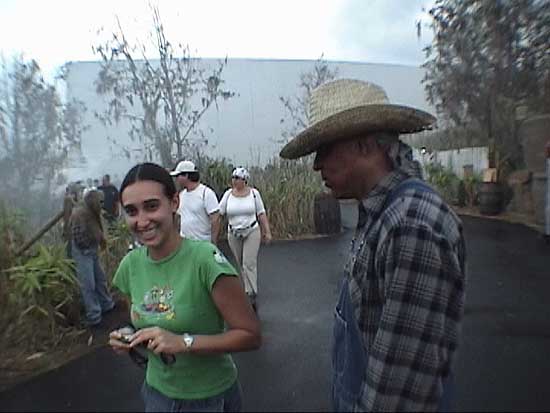 The L.A. dude seems to be attracted to Elissa.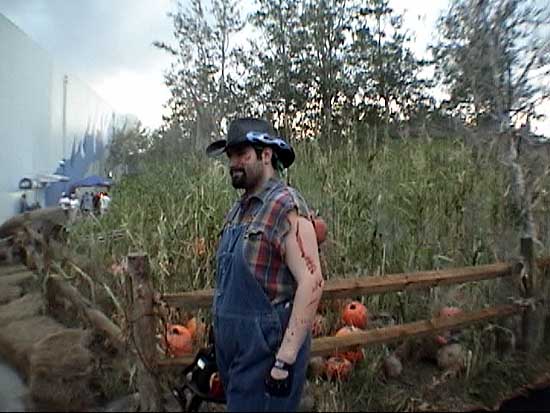 The chainsaw guys got a lot uglier this year!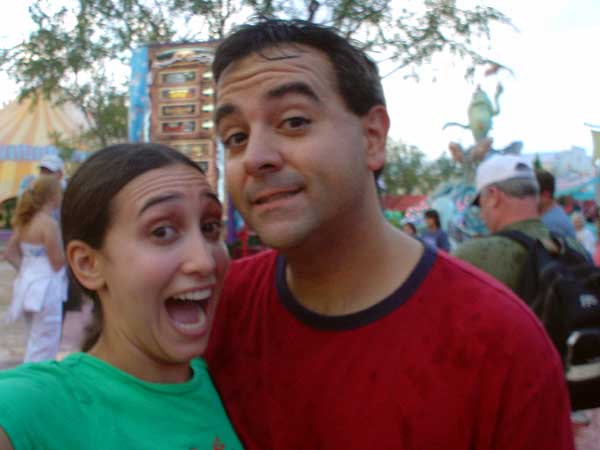 Elissa is more scared of this monster!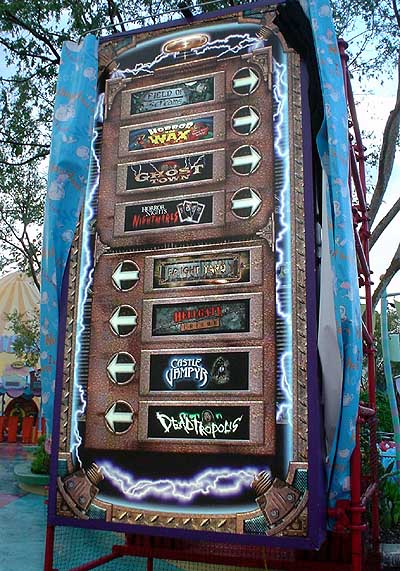 There were plenty of choices of mazes and events this year.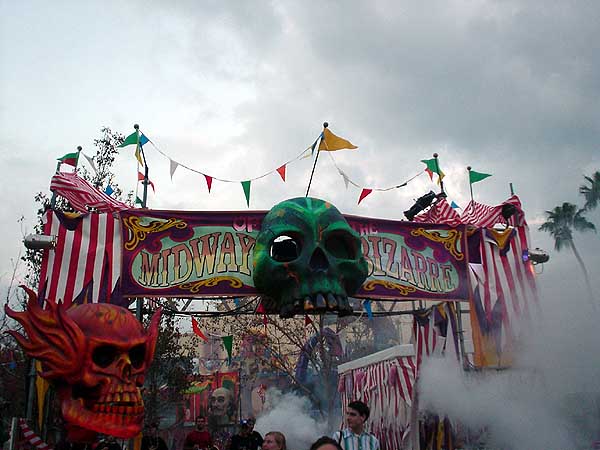 The "Midway of the Bizarre"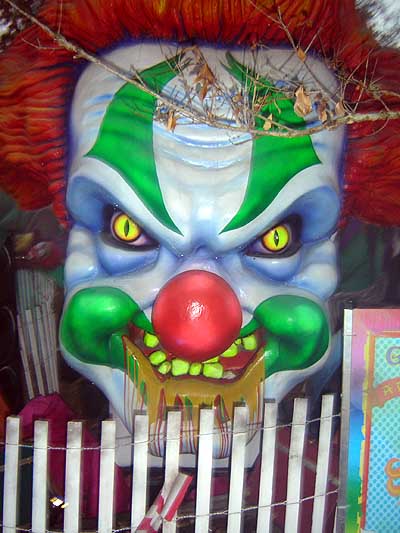 If you don't like clowns, stay outta here!!!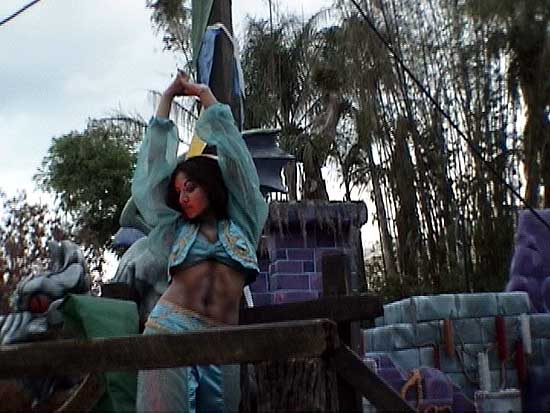 The Midway also had it's fair share of hot chicks!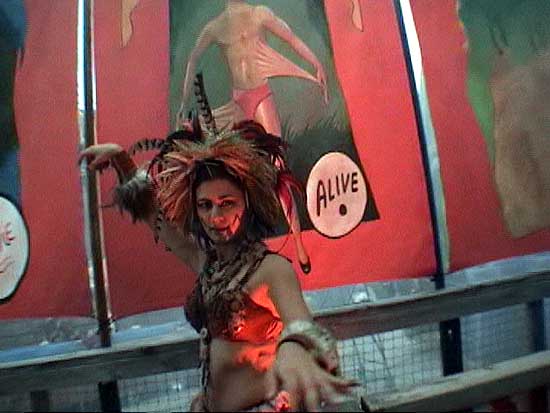 They were all over! Yay! =)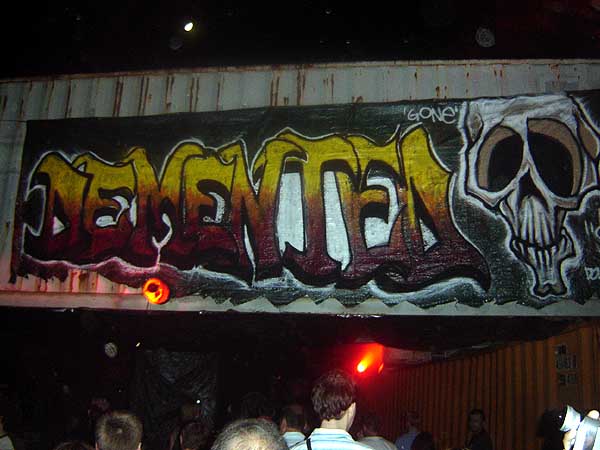 "Demented" was another scare zone with chainsaw guys and....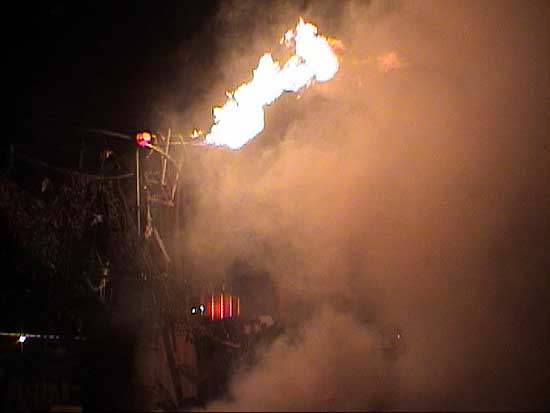 FIRE!!!!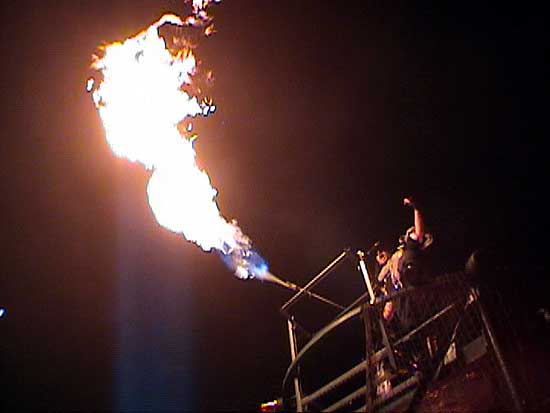 Universal LOVES to blow stuff up!!!!
Click HERE to see Page Two of "Halloween Horror Nights" photos