Eejanaika
Fuji-Q Highland
FujiYoshida, Japan
Official Website (English Version): http://www.fuji-q.com/fuji-q-en/main/e-main.htm
Media Day & Opening Week Photos & Video
All photos and video by Shintaro Ishikawa of Roller Coaster Maniac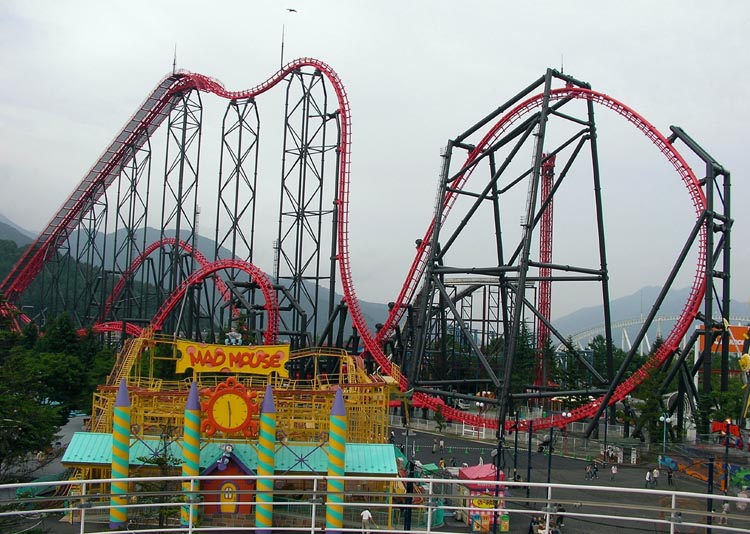 For those of you who don't know, Eejanaika is an S&S/Arrow "4th Dimension" roller coaster much like "X" at Six Flags Magic Mountain.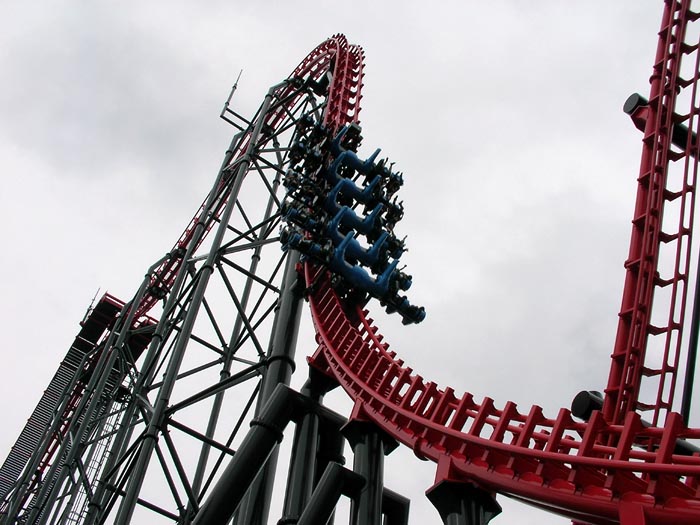 Now that is one STEEP DROP!!!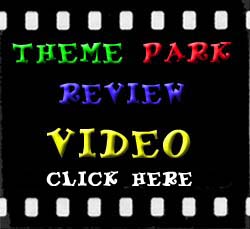 Click HERE for an Eejanaika video including complete onride footage of the ride!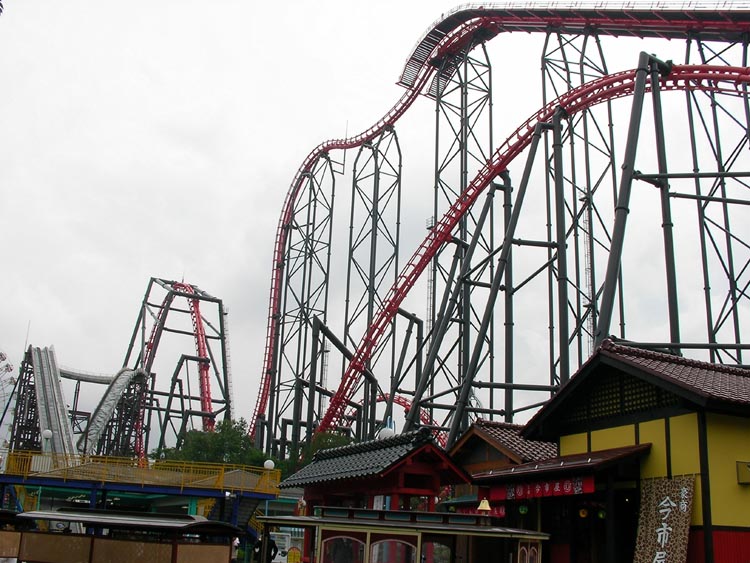 What makes Eejanaika so unique is that as the train travels around the track, the seats are able to rotate
independently of the maneuvers the the train makes. The combination of seat rotates and train position can make for a very exciting ride!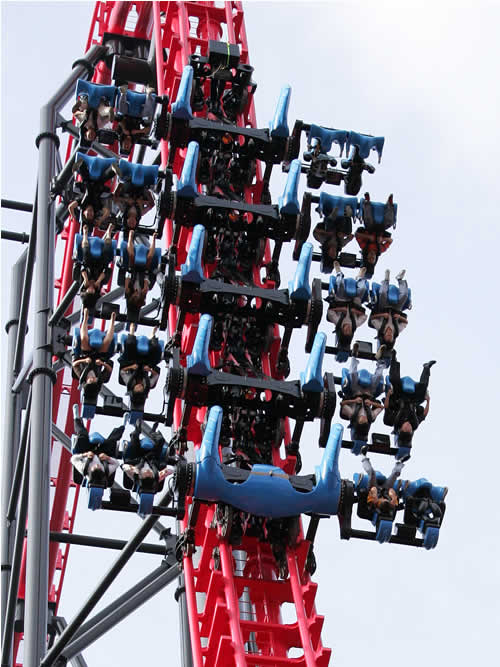 Here you can see the seats rotating. Look at the seat position of the back row versus the front row!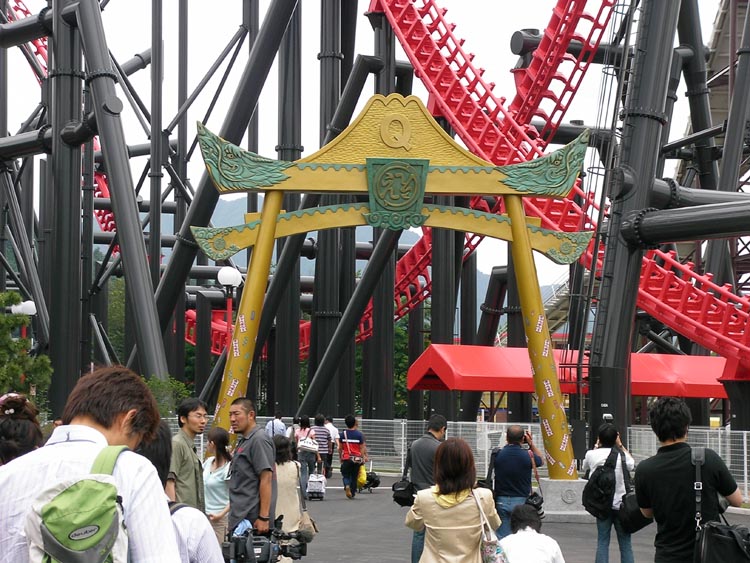 The entrance way looks really cool....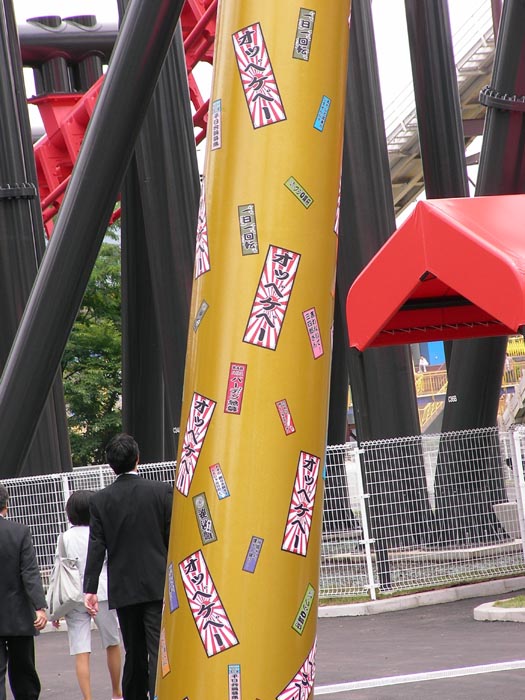 ...it's all decked out with awesome Japanese stuff!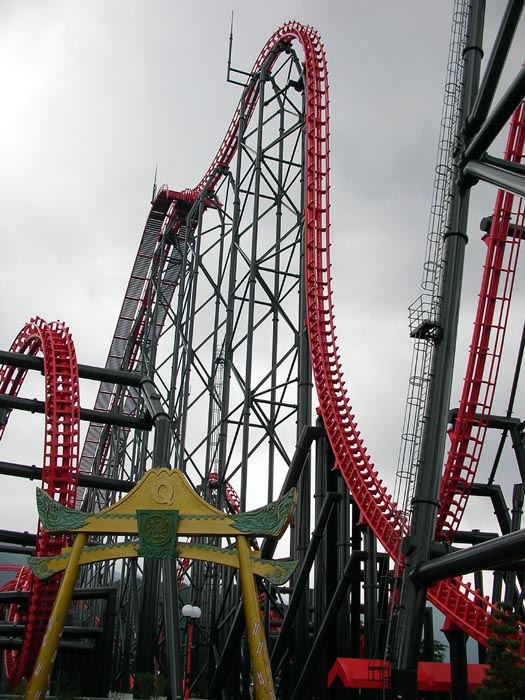 The first drop TOWERS over the ride entrance!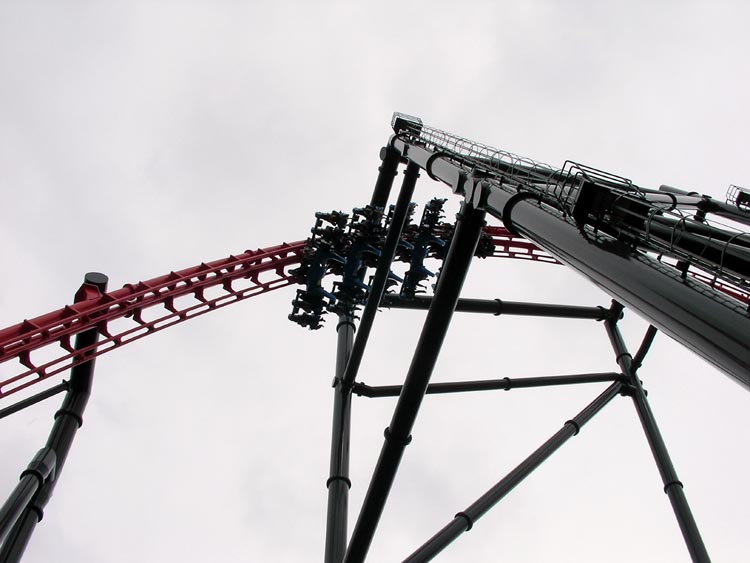 Yeah, the ride is pretty damn big!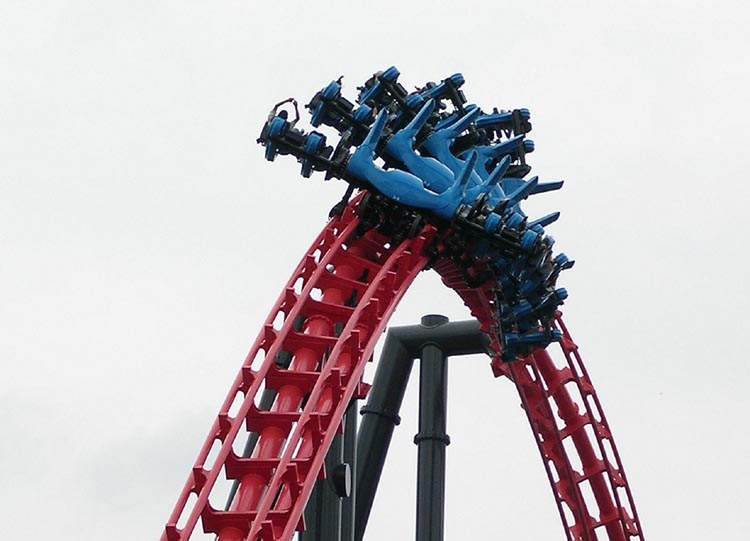 This is what's called a "Full-Full" meaning the train does a complete rotation while the cars on the train ALSO do a full rotation!
Yes, get your barf bags ready! =)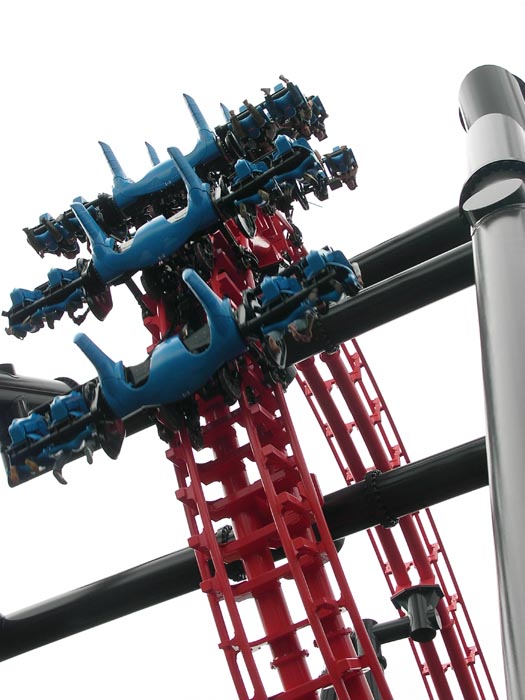 This would be the 2nd Raven turn which is one of the last elements before you hit the brakes.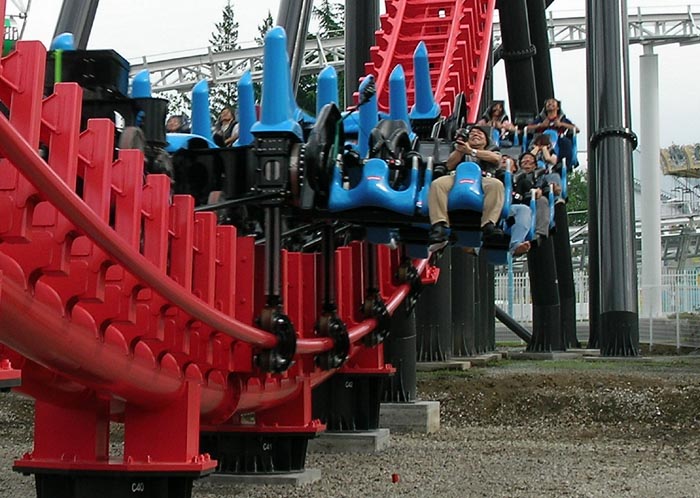 Hang on tight!!!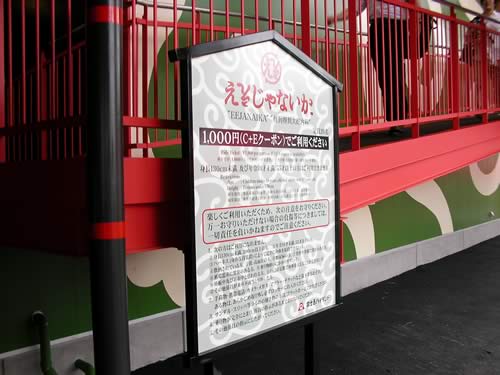 Yay! Now it's our turn to ride!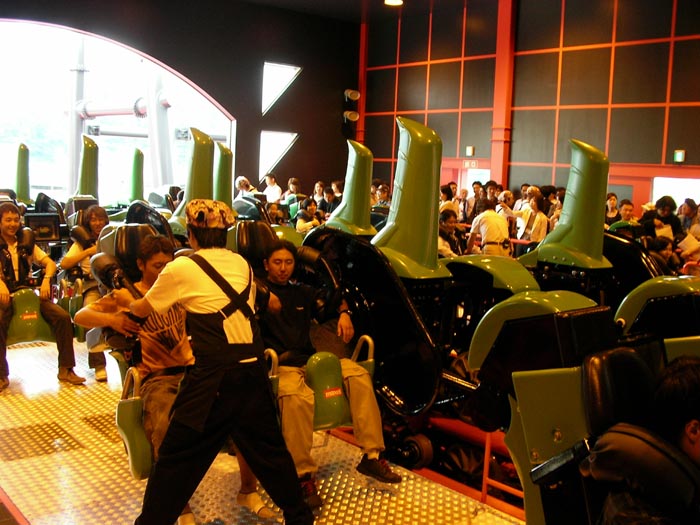 In the station everyone is strapped in and bolted to the seat!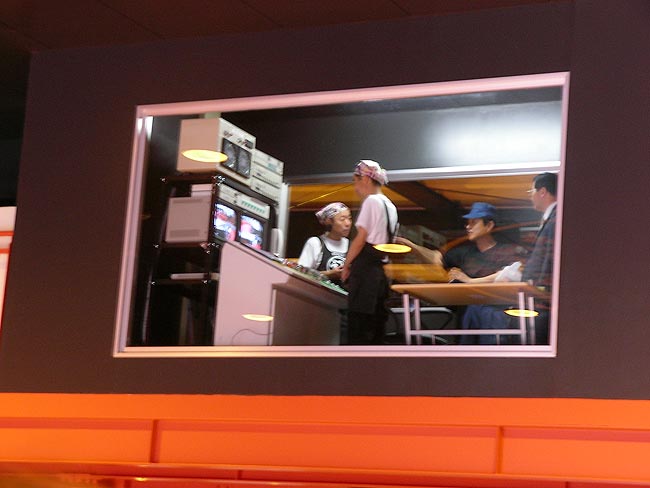 It's a party in the control room!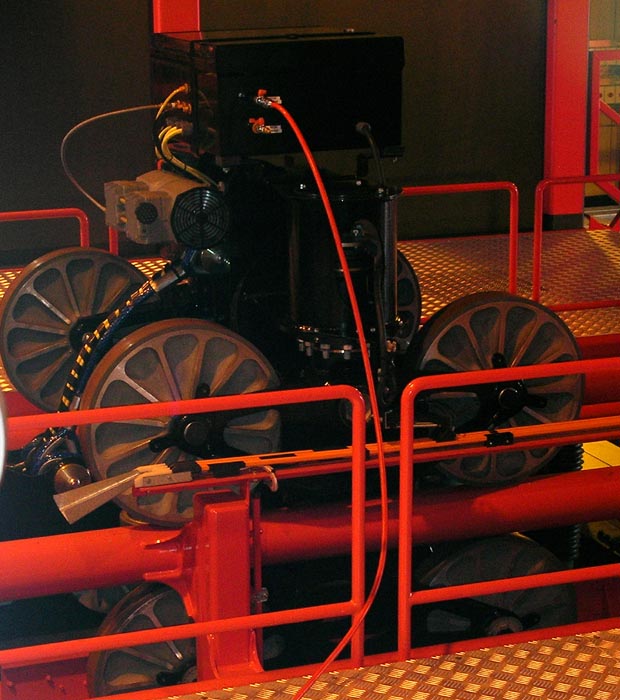 And this monstrosity helps guide the train around the track.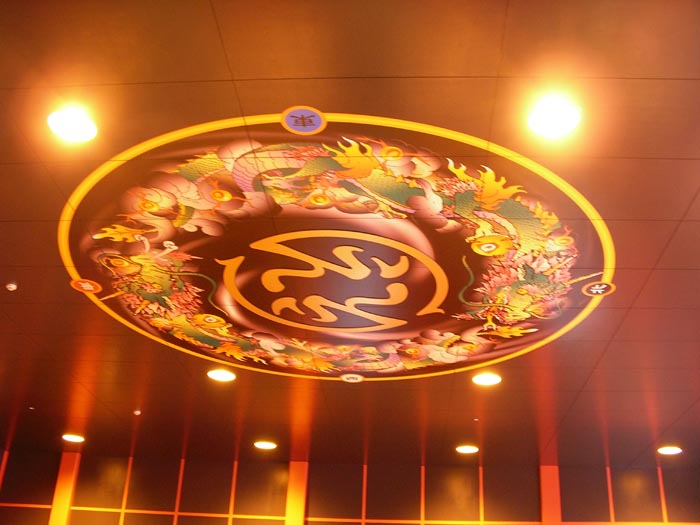 The station, like the entrance, has cool looking "Japanese stuff!" We like that! ;)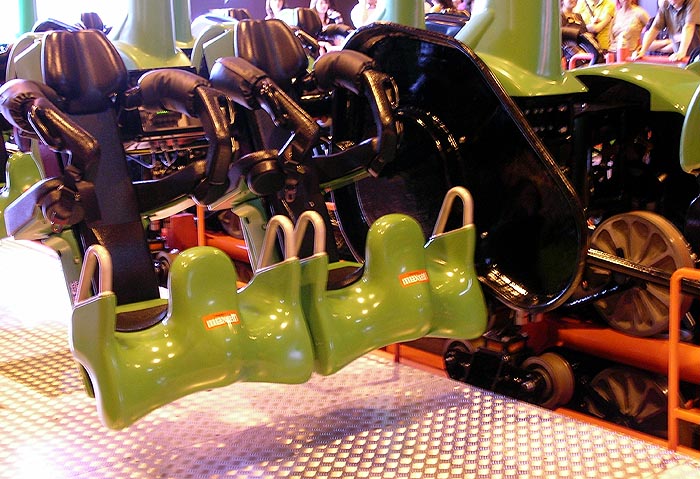 Ok, are you ready for YOUR ride!
Click Here For Page Two of Eejanaika Media Day & Opening Week Photos & Video
Click HERE to discuss this update on TPR's Forums
Please be sure to visit Roller Coaster Manic's Eejanaika Photos Pages.