Roller Coaster Photo Gallery!_  Robb Alvey's Coaster Videos on DVD! Videos for Download!  _Links! Home! Contact Us!

Pigeon Forge, TN
Pigeon Forge offers several go-kart, bungee jumping, arcade,
and family entertainment type places to visit. We made a few stops
along the 'strip' for some extreme thrills and fun!
Photos and Captions by Robb Alvey & Elissa White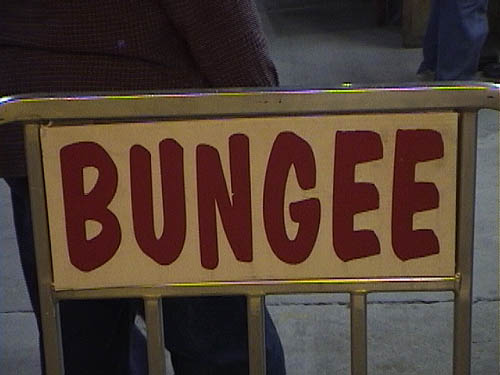 Did we mention that they have bungee EVERYWHERE on the strip???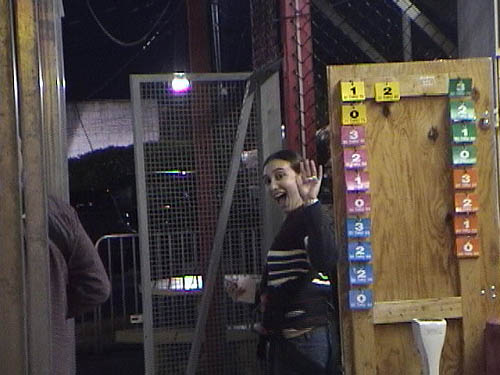 Elissa suits up for her first ever bungee jump!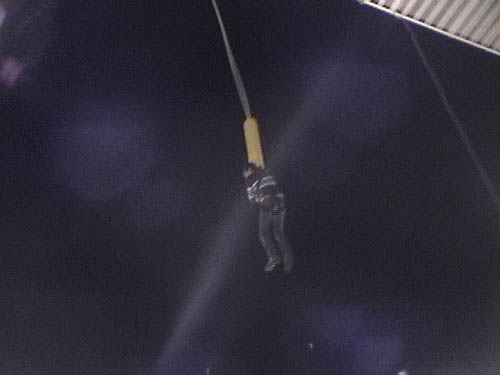 Elissa enjoyed it, but she's ready for more thrills.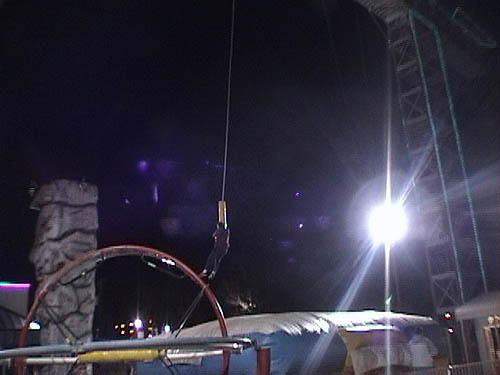 When Robb jumps, look how far that bungee cord stretches!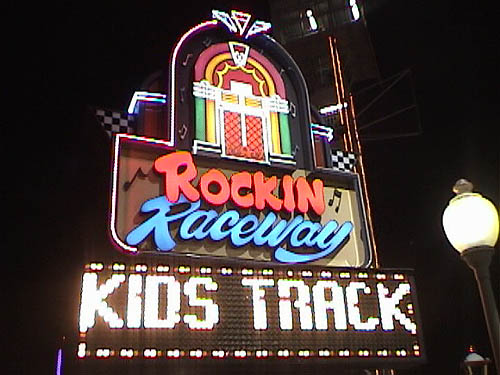 Next stop, Rockin' Raceway for some DDR and a coaster credit!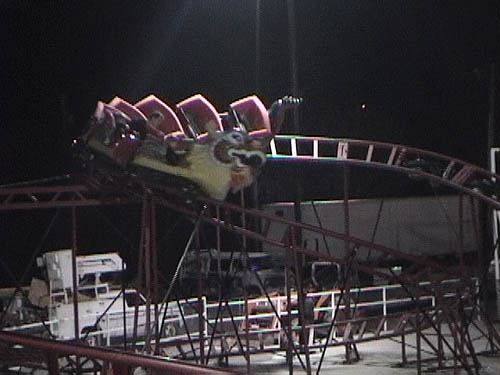 Hey RCDB, we found a credit! We found a credit!!!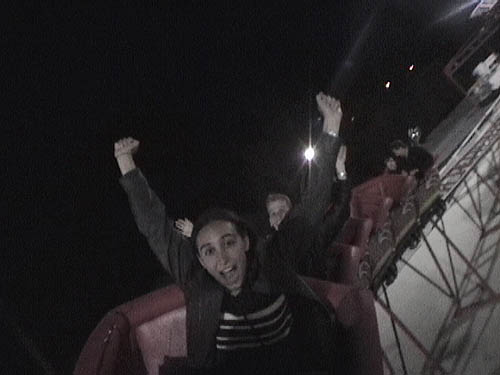 CREDIT!!!!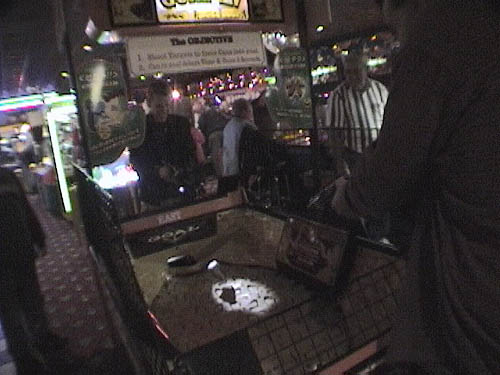 Has anyone ever seen this game before???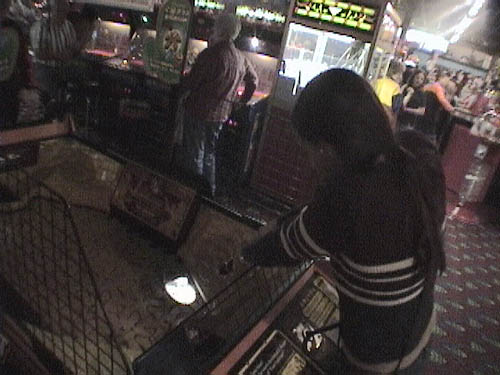 The object is to shoot the can into the other persons goal! It was a blast!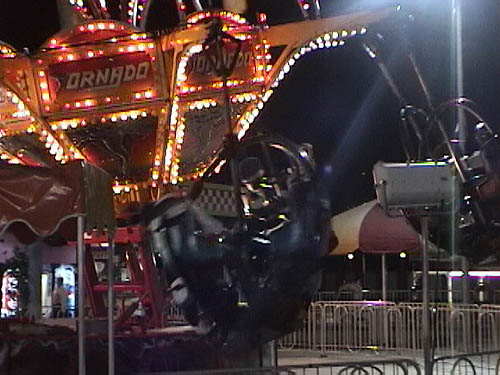 Rockin' Raceway has a lot of other flat rides.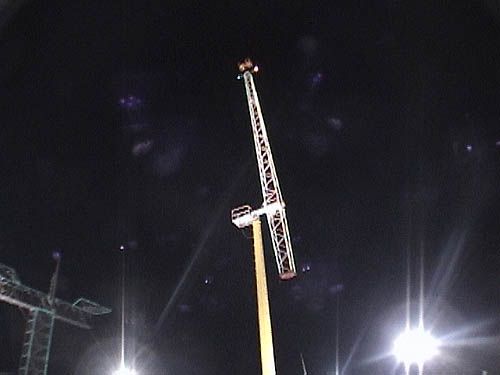 Hey! Where's the other half of the Skyscraper???
Click HERE for Ober Gatlinburg Amusement & Ski Park Photos!