Roller Coaster Photo Gallery!_  Robb Alvey's Coaster Videos on DVD! Videos for Download!  _Links! Home! Contact Us!
Ober Gatlinburg Ski & Amusement Park
This park might not have any roller coasters, but we sure reccomend their Alpine Slide for some
thrills while in the Pigeon Forge area. About 15 miles from Dollywood, you can take the aerial tramway to this
unique little park that offers skiing during the winter, and some family entertainment during the summer.
Official web site: http://www.obergatlinburg.com/
Photos and Captions by Robb Alvey & Elissa White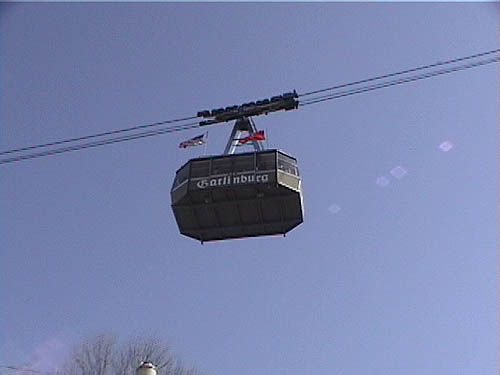 We gave Elissa's car a break and took the tram up to Ober Gatlinburg.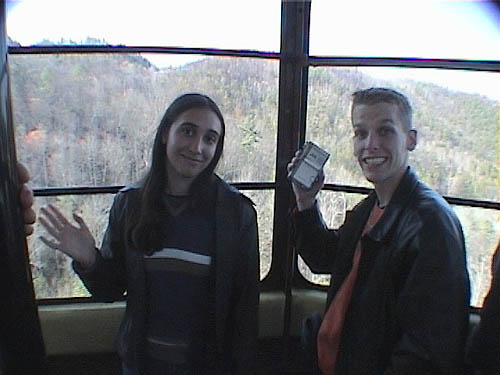 This was Derek's first ever aerial tramway!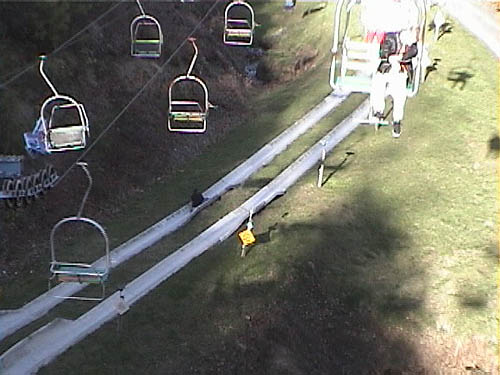 Derek takes a nap on the way up to the alpine slide!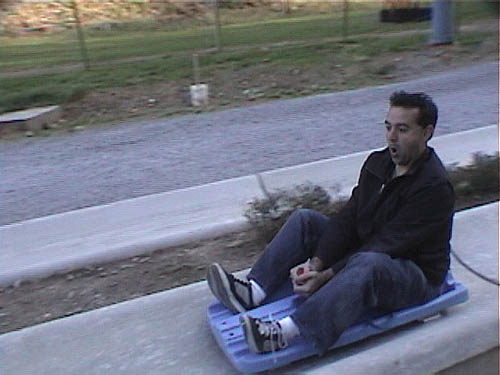 Try to stay on the track this time, Robb! =)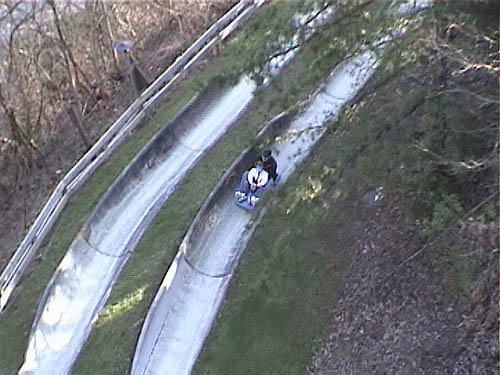 This 2000 foot long alpine slide hits pretty fast speeds!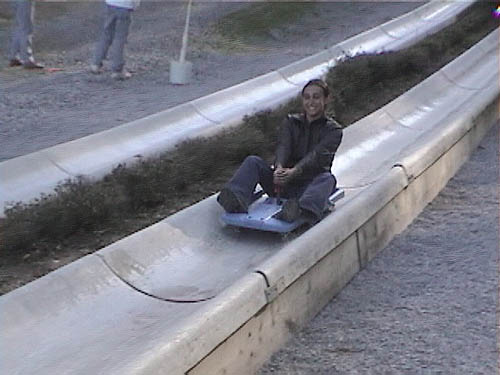 Elissa slides into the brake run like a pro....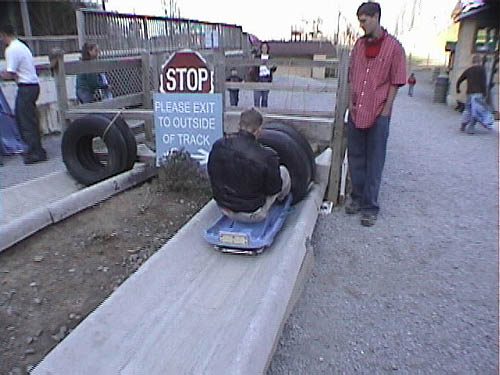 ...Derek on the other hand, well, you can tell it was his first time!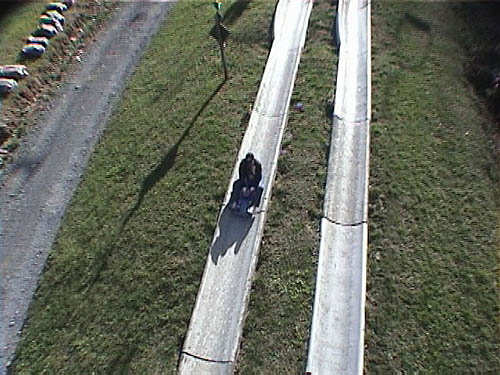 There are some pretty steep grades on this alpine slide!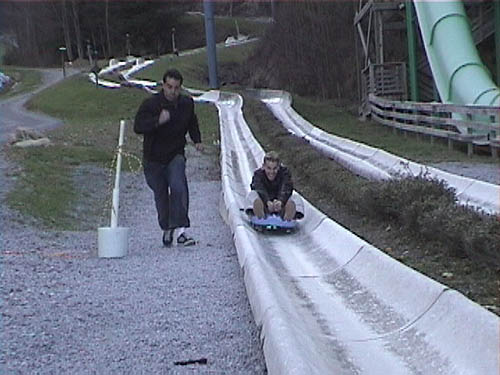 Since there was no DDR today, Robb seeks other ways to excersize!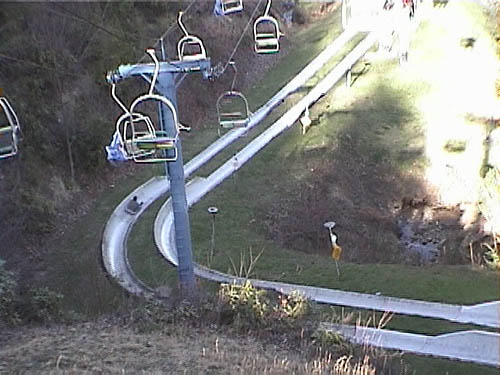 Here's the view from the chairlift looking down the course.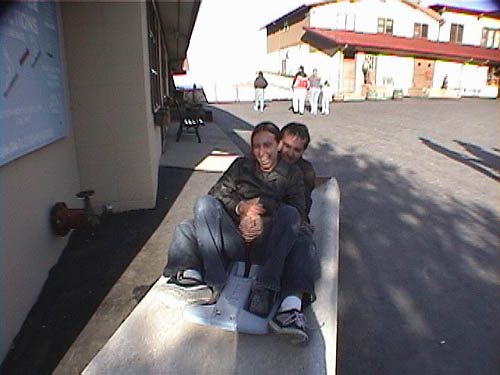 This is why they do not allow double riders!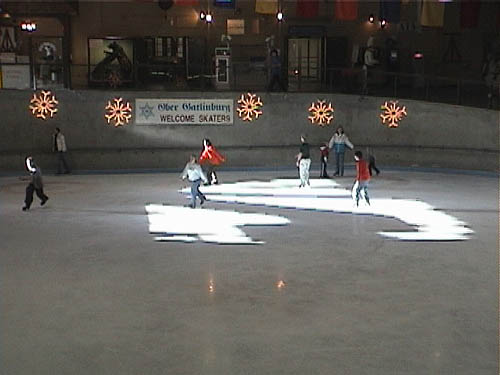 If we had more time, we would have taken up Ice Skating or some of the other activities!
Click HERE for Paramount's Carowinds Photos!