Roller Coaster Photo Gallery!_  Robb Alvey's Coaster Videos on DVD! Videos for Download!  _Links! Home! Contact Us!
Paramount's Carowinds
Charlotte, NC
Official Web Site: http://www.carowinds.com/
Photos and Captions by Robb Alvey & Elissa White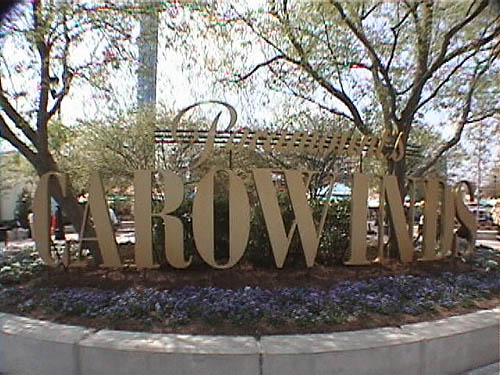 This was Elissa's first time to Carowinds!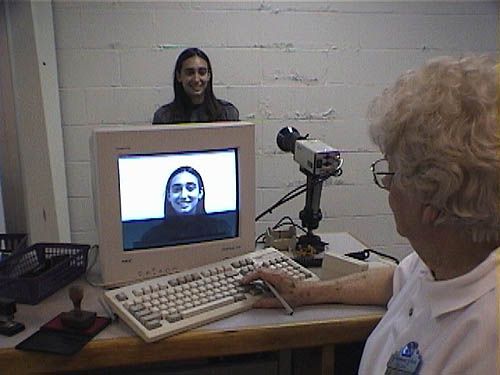 Here she is getting her season pass processed!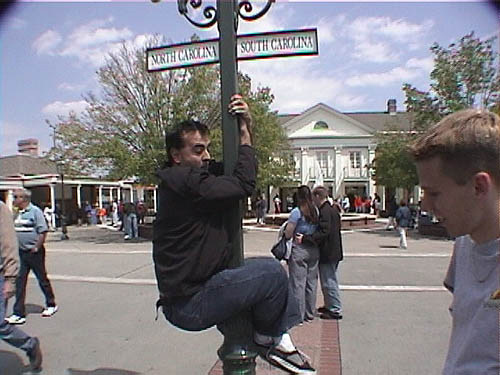 We're still amazed that this pole didn't break!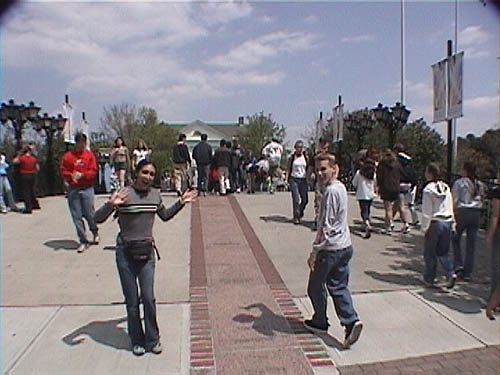 Elissa prefers it when Derek is in one state, and she is in another! =)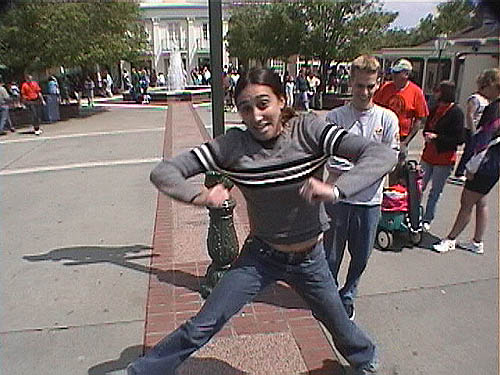 "Derek, stop looking at my ass!!!"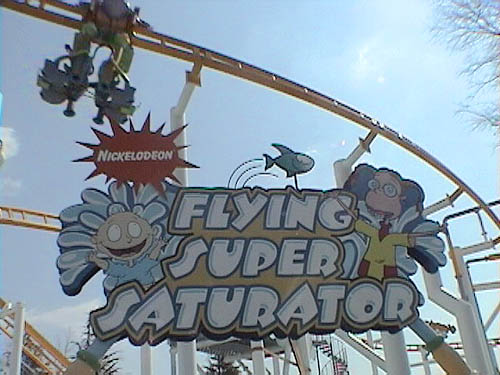 Even though it was too cold for all the water effects to work, there were still some on...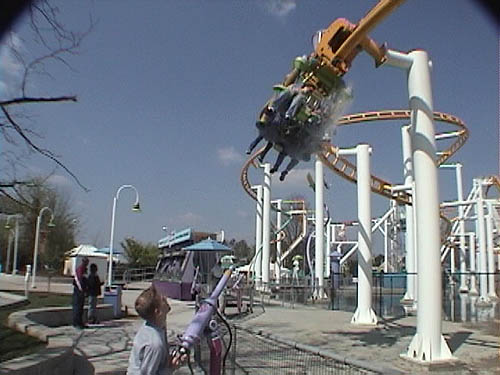 Look, Derek found one!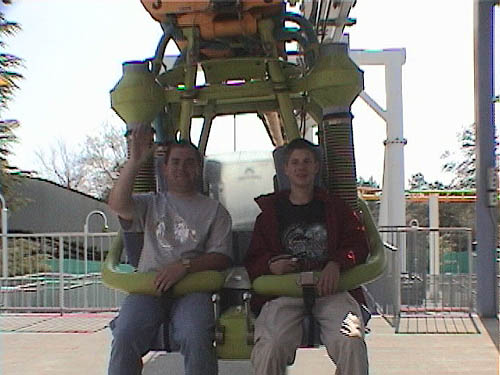 Wave hello to Dave & Jonathan!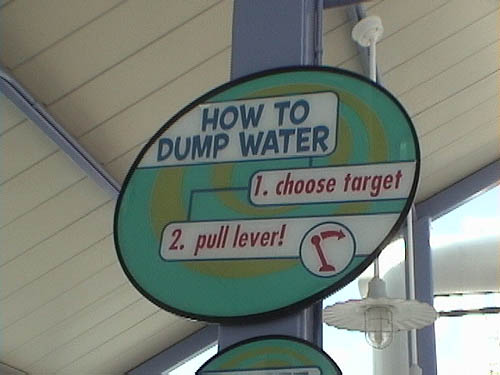 "Hey cast lady, does this not imply to you that it's a water ride???"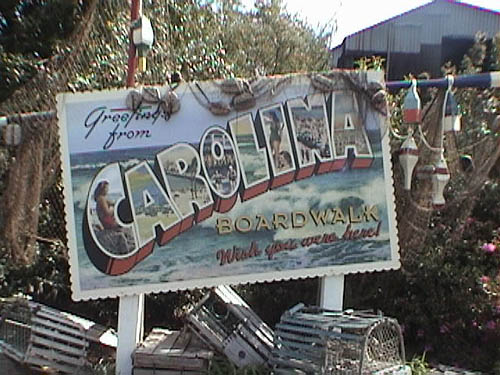 Next up was the new Carolina Boardwalk themed area!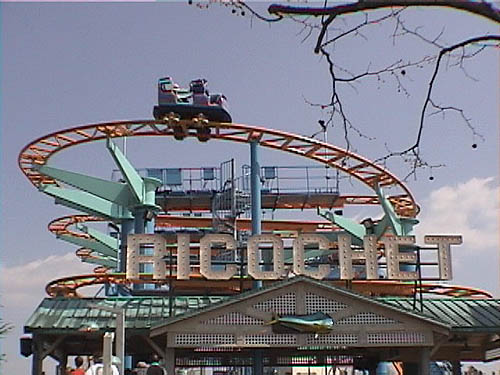 Ricochet was the parks 11th coaster!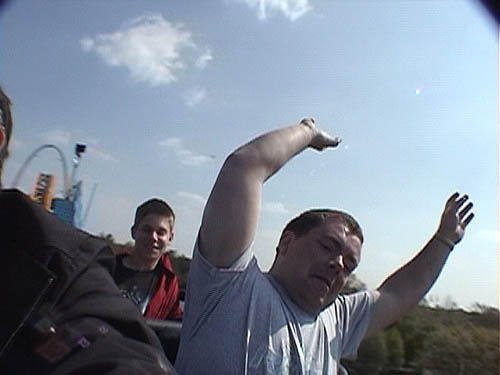 Dave takes some extreme lateral forces on this Wild Mouse!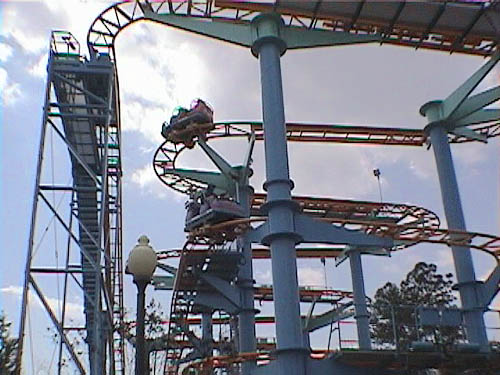 We had a good time on their new coaster!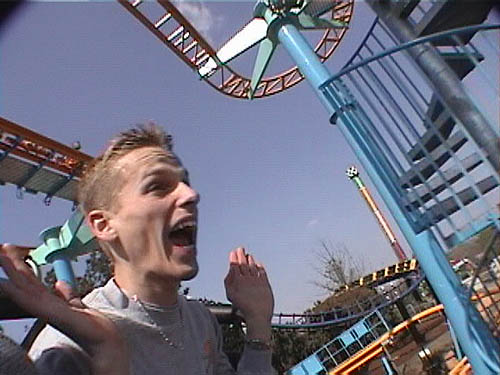 Does Derek have the look of horror on his face because of Ricochet,
or because he sees an Arrow ride in the background???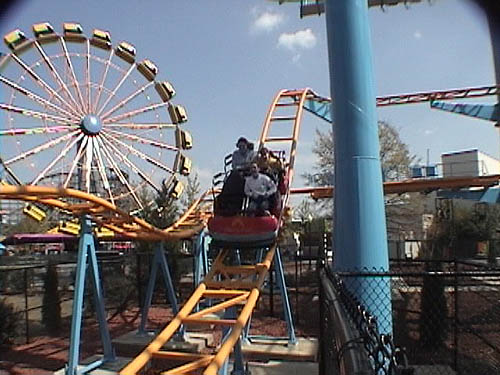 Hey look! Another picture of Ricochet!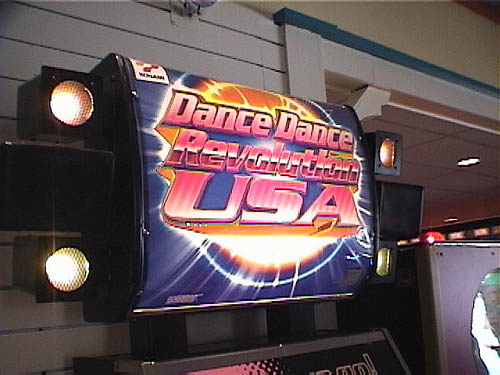 No trip would be complete without a little bit to DDR!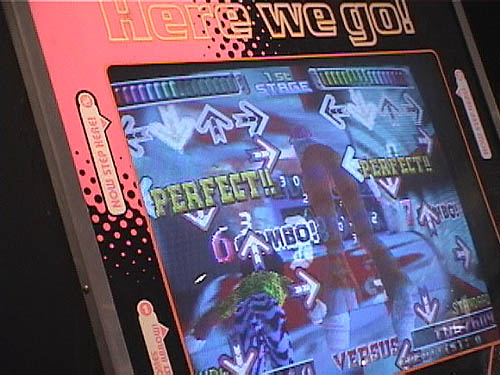 You can see we had a lot of practice during the off-season!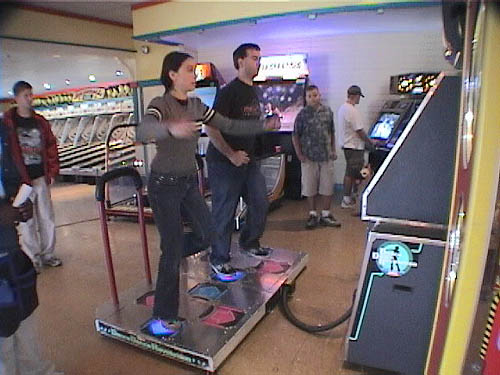 Elissa plays very gracefully!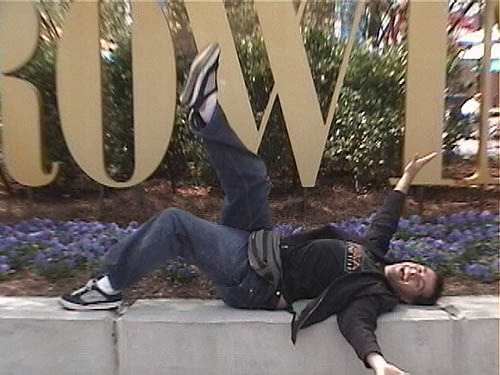 Robb is big enough that he covers two states!
Click HERE for Page Two of Paramount's Carowinds Photos!