"California 2001 Trip"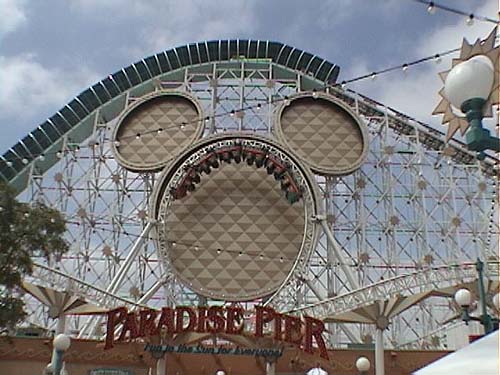 Yeah, Intamin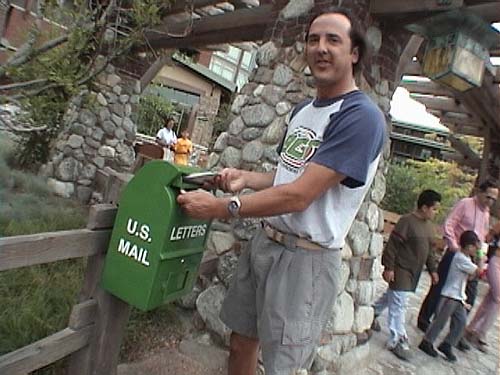 Even on Sunday's, a mailman's work is never done.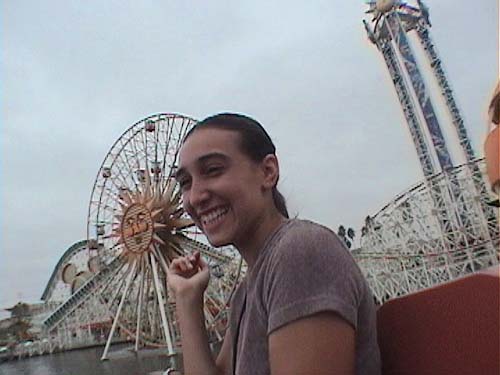 Yeah, look at all the Intamin!!
Stupid S&S rides right in the middle!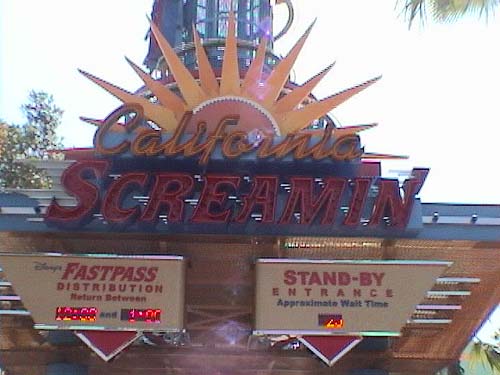 Hmm, do we wait, or use evil Fastpass???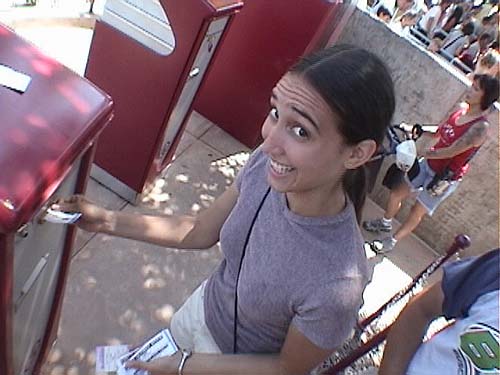 Let's try Fastpass.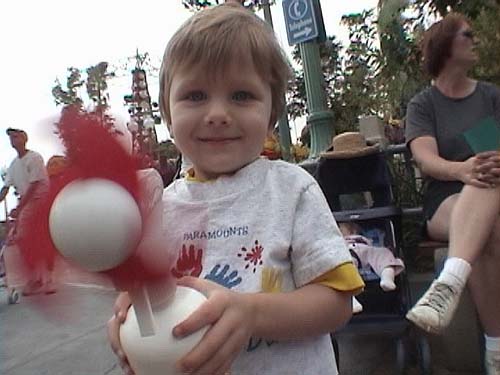 Oh No!!  Kai's gotten hold of the Flesh Eating Water Cannon!!!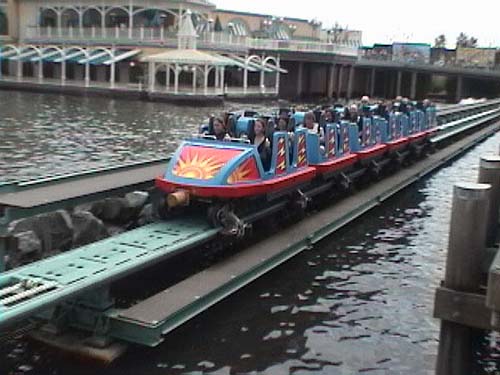 California Screamin launches along the water to 55mph.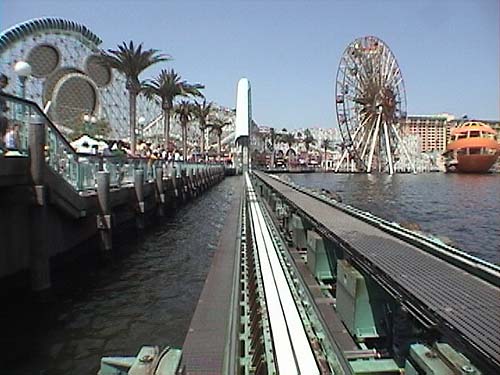 When the wave crashes in front of you it's time to blast off!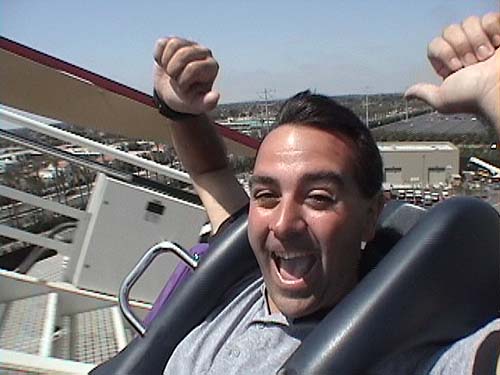 Robb's first ride...wait...is that a smile on his face on a California Coaster???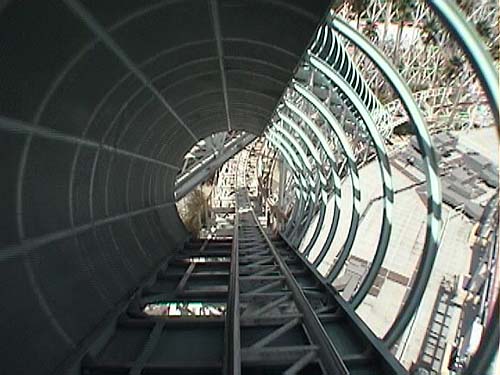 Yet another version of the SHED!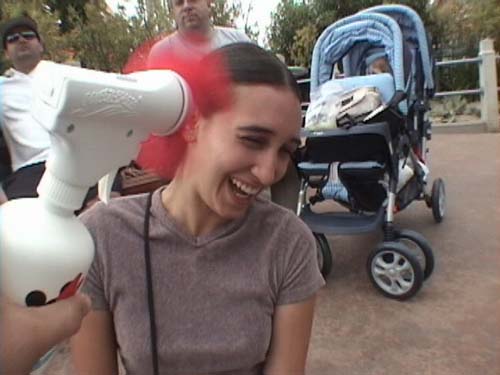 Nooo!!! Not the Flesh Eating Water Cannon!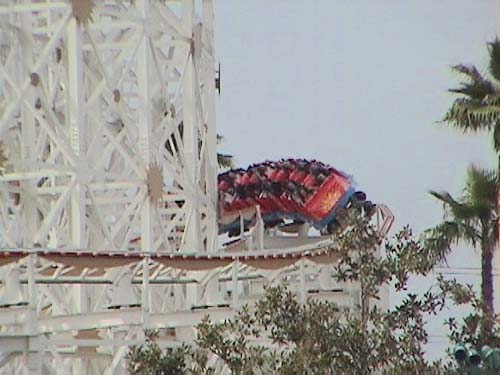 Unlike a Wild Mouse, this coaster is supposed to have Banked Turns!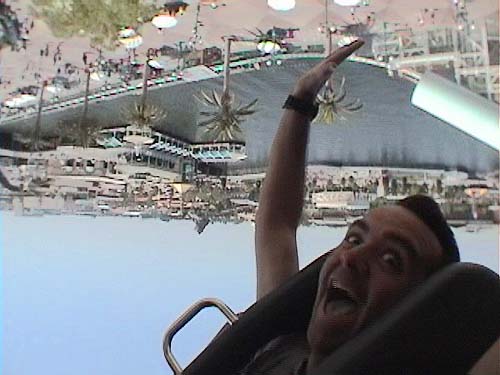 Yet more fun being had in California!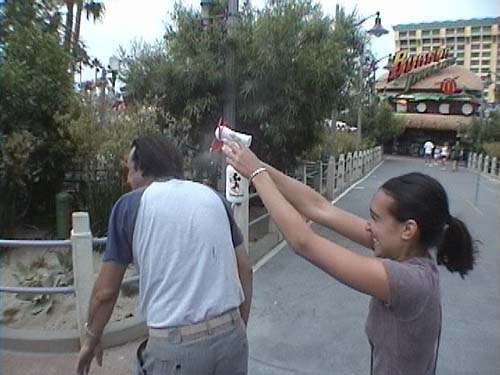 At least the mailman isn't going postal!

Chip wasn't the only real man on this trip!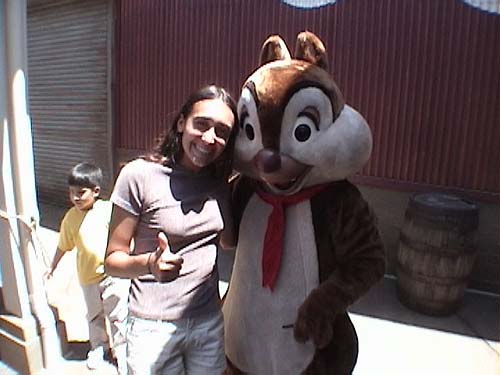 Dale was there too!
Click HERE for more Disney's California Adventure Photos!