Roller Coaster Photo Gallery!_  Robb Alvey's Coaster Videos on DVD! Videos for Download!  _Links!__Home! Contact Us!
Valleyfair!
Shakopee, MN
Official Web Site: www.valleyfair.com

All Photos by Fred Biedermann!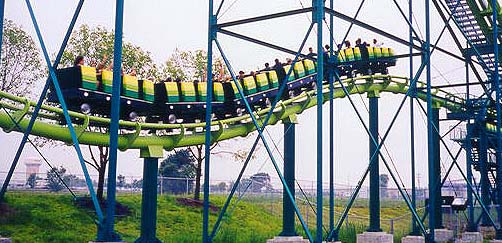 These bunny hops on the Wild Thing are good for airtime!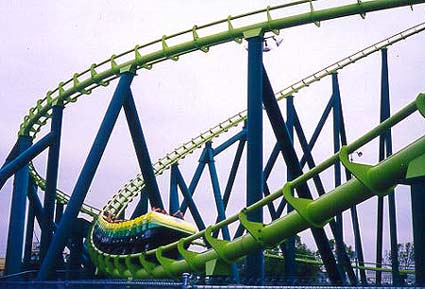 The figure 8 turnaround is taken at great speed.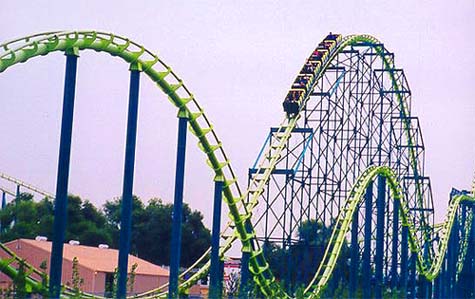 The second hill on Wild Thing offers great floater airtime.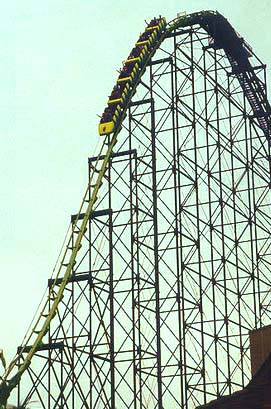 The first drop on Wild Thing is over 200 feet tall!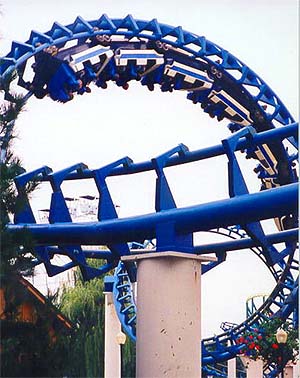 The corkscrew is a classic with lots of thrills!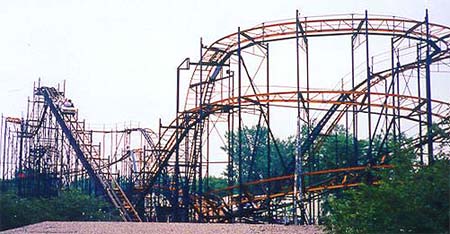 1998 was the last year for this coaster, Rails. In 1999, it will be replaced with another family coaster.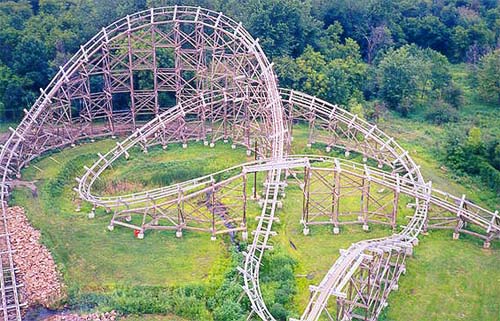 This convoluted mess of track is known as Excalibur!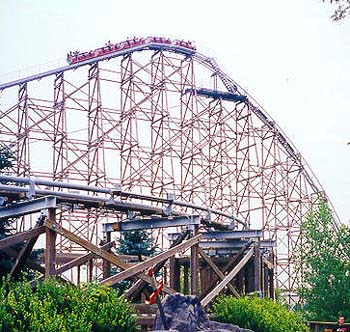 The first drop of Excalibur is one of the most insane steel coaster drops anywhere.