Winter Coaster Solace Weekend 2005
Knott's Berry Farm, Universal Studios Hollywood, RideWorld's West Coast Bash at Six Flags Magic Mountain
Click HERE to discuss this update on our Forum.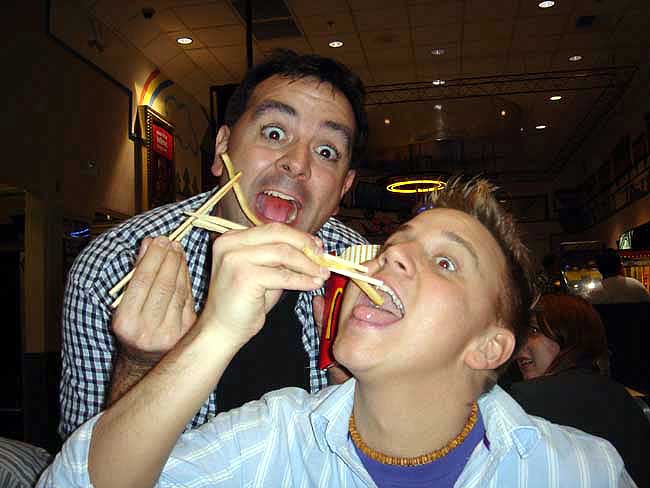 After Universal it was time for the "Westcoaster meet" at McDonalds.
And of course the chopsticks came too!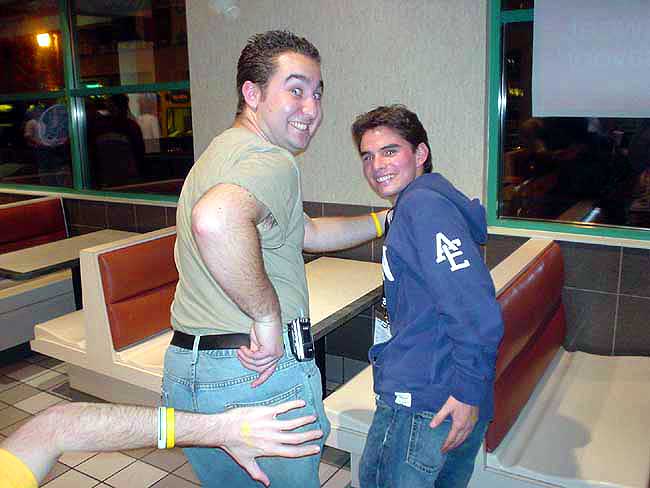 Jim welcomes Carlos into Westcoaster with the official "Turn around, slap your ass, and smile for camera" initiation.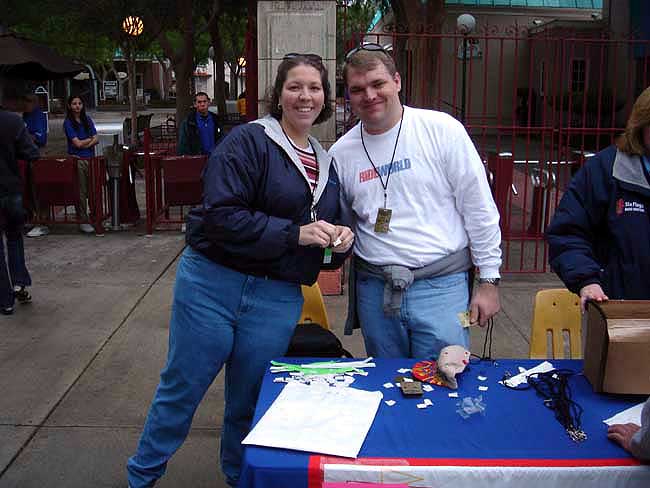 The next morning was event at Magic Mountain hosted by RideWorld. Thanks again Chris!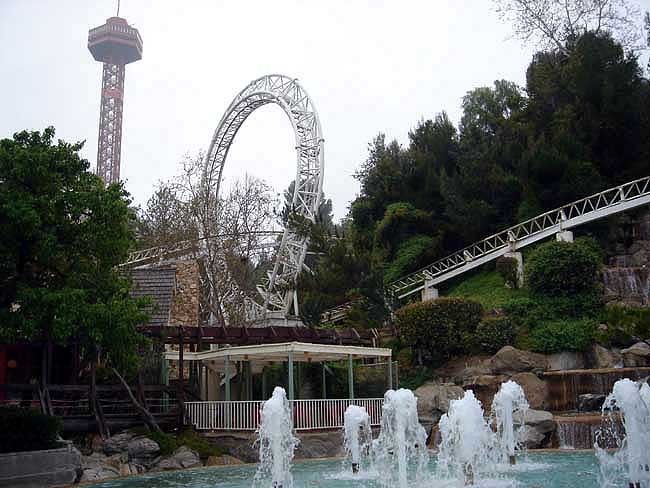 This is what Magic Mountain looks like really early in the morning.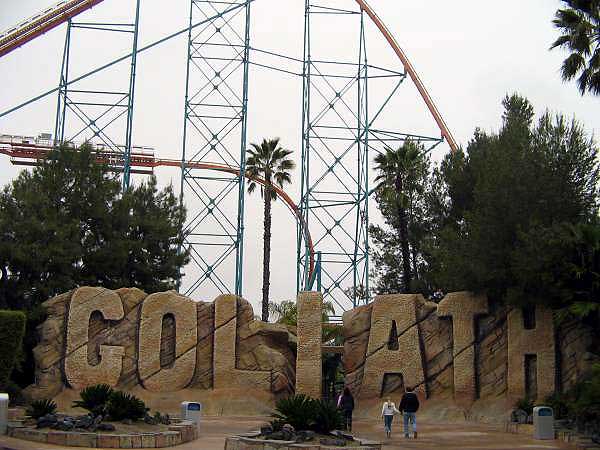 This is what Goliath looks like really early in the morning.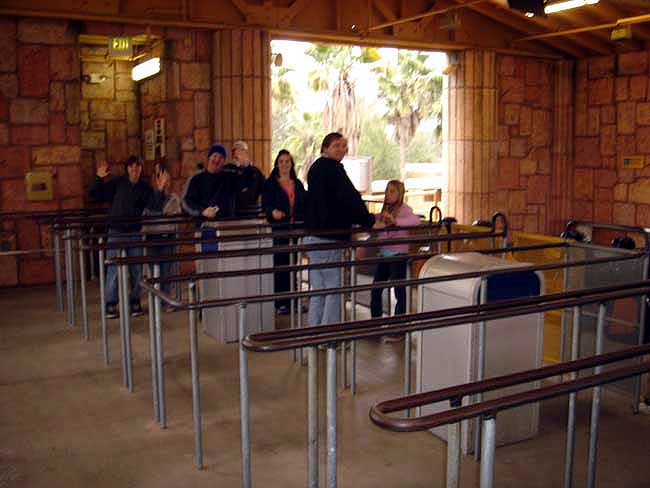 Ahh, now THIS is how ERT should be! Two trains running, no one in the station, and plenty of rides for everyone!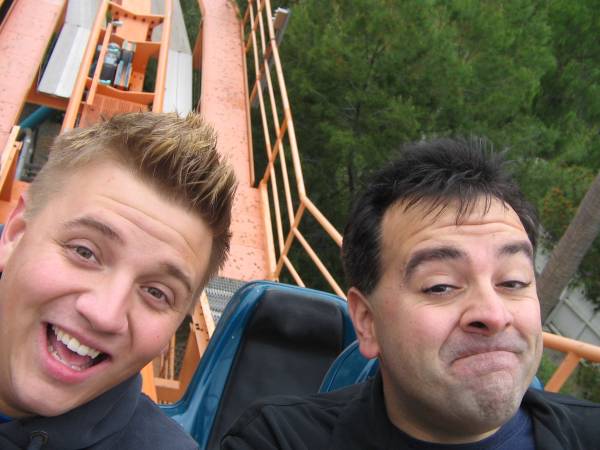 It's a bad hair day for both of us!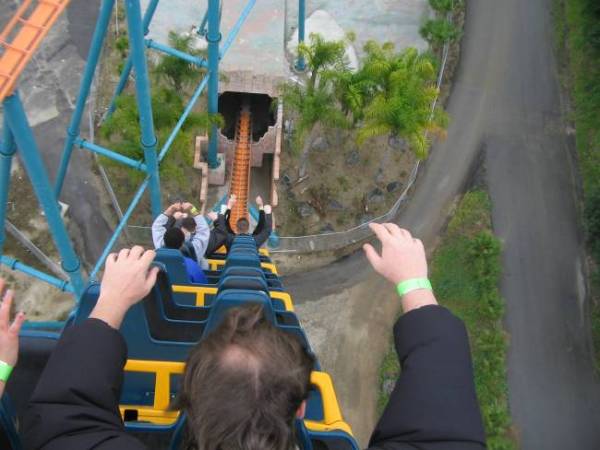 Yay...it's Goliath.....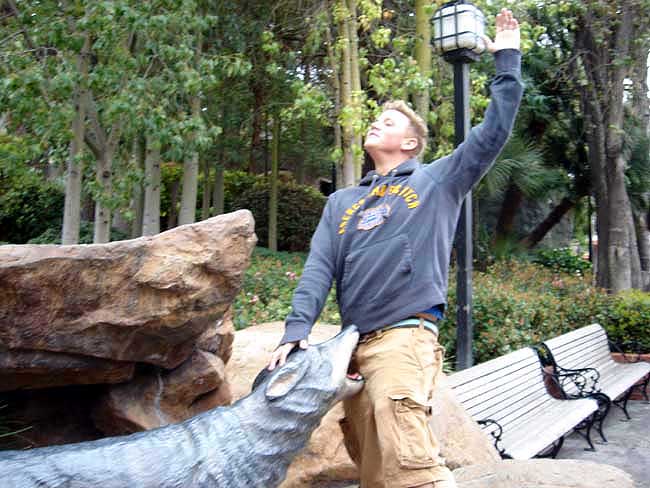 Josh is having a REALLY hard time getting any action from women...so he turns to plastic animals!!!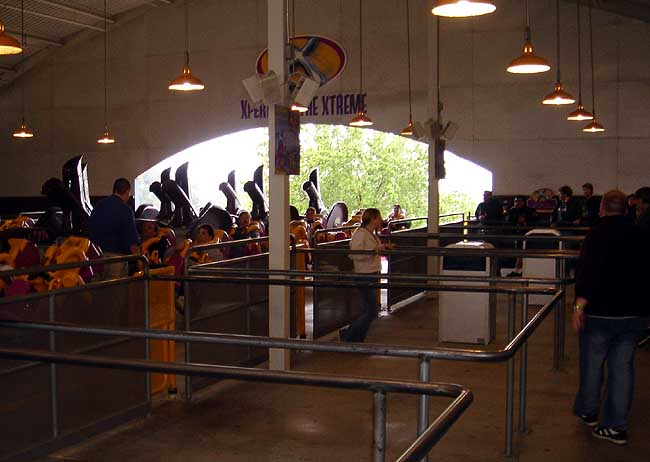 Even the ERT at X had two trains running and as many X rides as you can handle....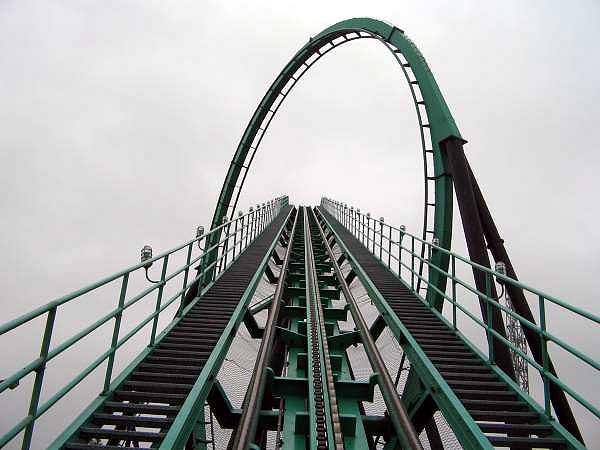 ...same things with Riddler's Revenge!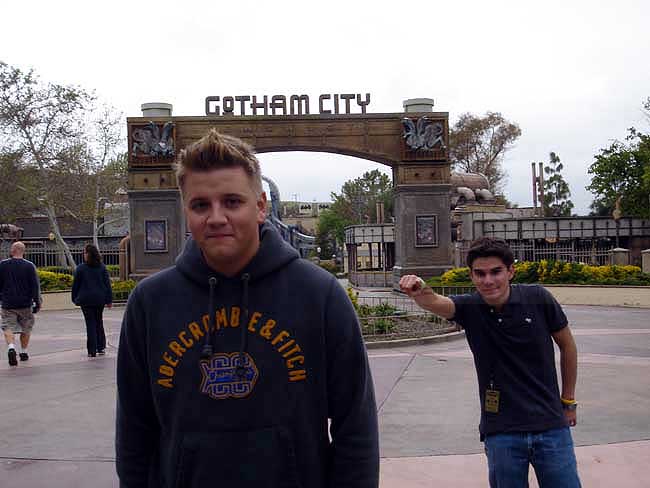 I really, really wish I could come up with something to say about this....
I dunno...Here's Josh, looking really pathetic for some reason, and there's Carlos...doing his Superman impersonation?!?
I'm at a loss. If you can come up with a better caption, email DAN, and we'll put the best one on the site!

Damn, we REALLY need to get Josh a date if he's going after Sandra Bullock!!!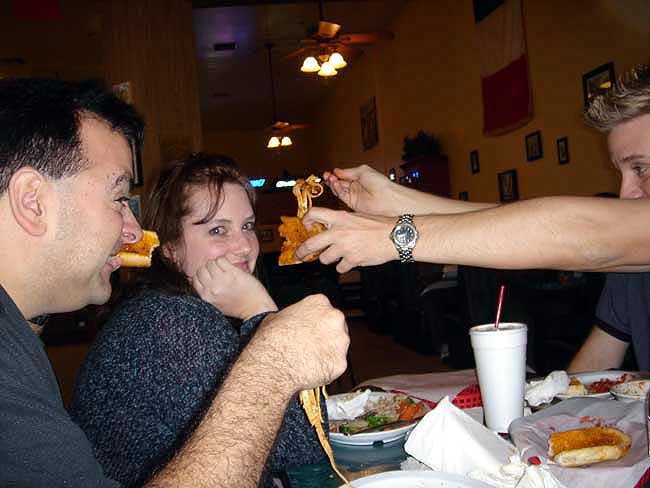 The day ended with another awesome meal at Papalino's and an attempt to make Kristi eat LOTS of carbs. (It didn't work!)
So overall, it was a REALLY great weekend! Thanks to Gregg, Kristi, Josh, Dave, Carlos, Wes, and everyone else for putting up
with us! Thanks to Chris and Rideworld for putting on the Six Flags Magic Mountain event. And thanks to Knott's
for not knowing how to spell "Silver Bullet!" America's impressionable youth thanks you too! =)
And thanks to Gregg for letting us use his SFMM and Universal photos!