Roller Coaster Photo Gallery!_  Robb Alvey's Coaster Videos on DVD! Videos for Download!  _Links!__Home! Contact Us!
Six Flags Over Georgia
Superman: Ultimate Flight Media Day!
Photos and Captions by Robb Alvey & Elissa White
Special thanks to Derek Ruth for his help with this update.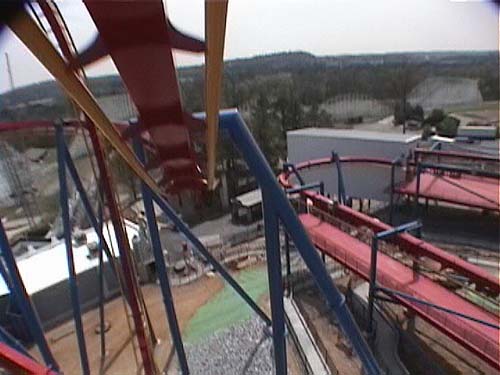 Out of the Pretzel Loop into a turnaround way above the ground.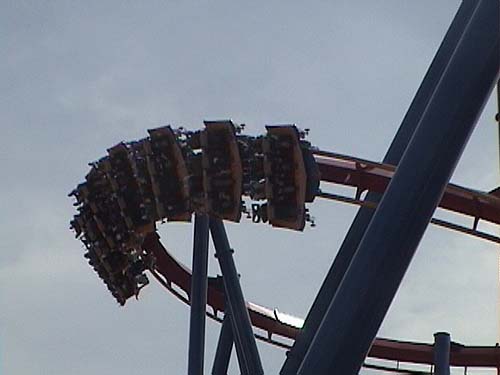 A view of the turnaround from below.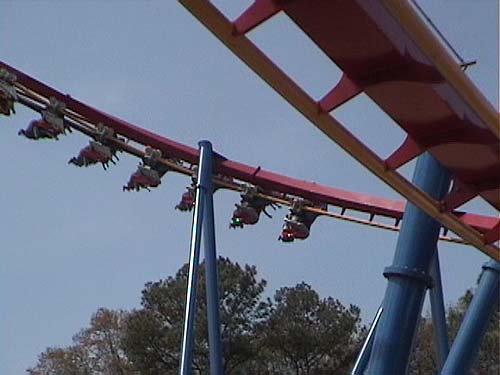 Then we dive back down for some real flying maneuvers.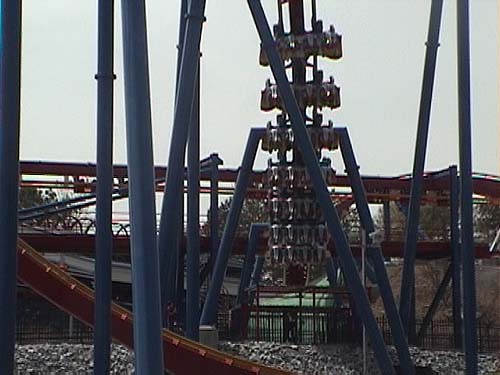 Superman's compact layout creates some great visual effects as the ride just keeps crossing over itself!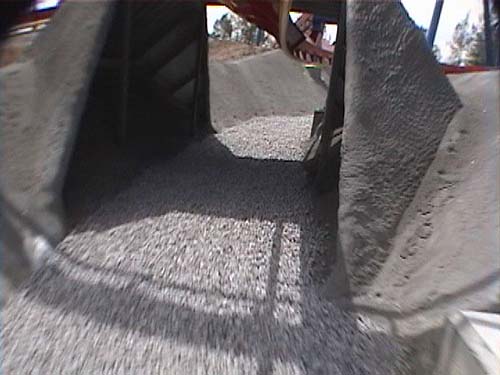 Yes, those big trains really do fit in this little, tiny tunnel!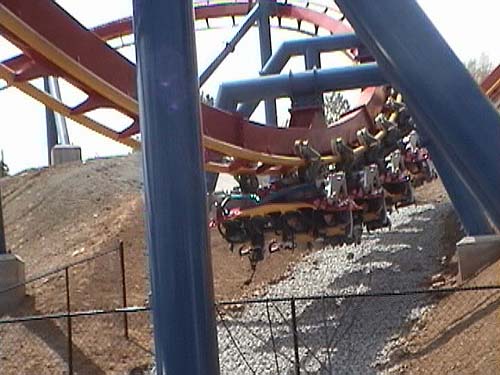 Another high banked turn leads us into the final inversion...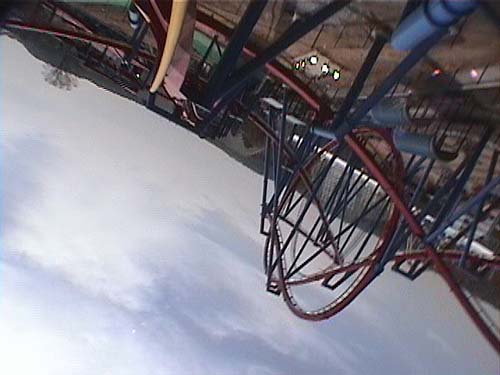 A 360 Degree Rollover!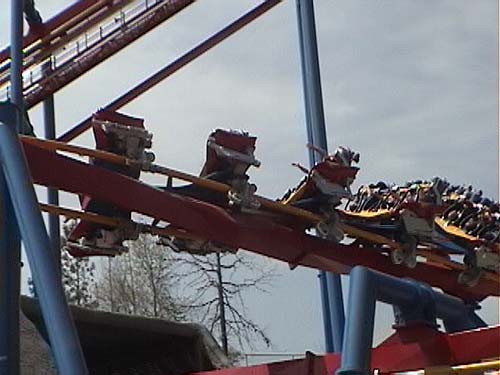 Here's a view of the final inversion from the ground, notice how close it is to the track below!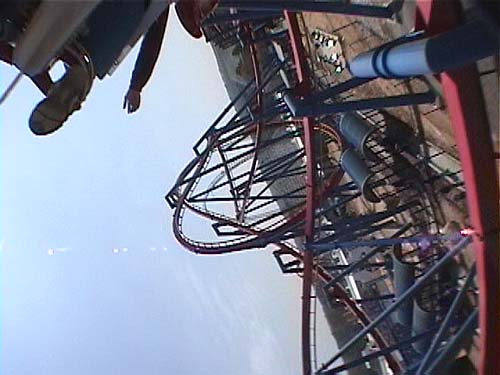 As we flip back on our stomachs we get a view of the tangled, intense, mess of track we just conquered!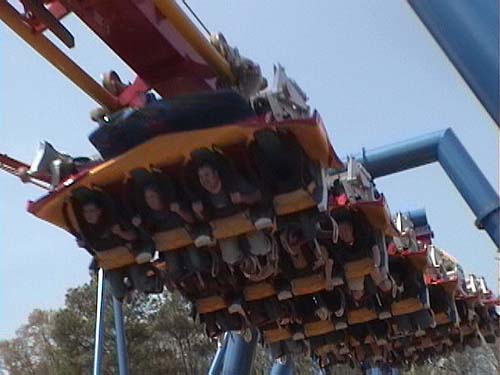 Happy riders enter the station with smiles on their faces!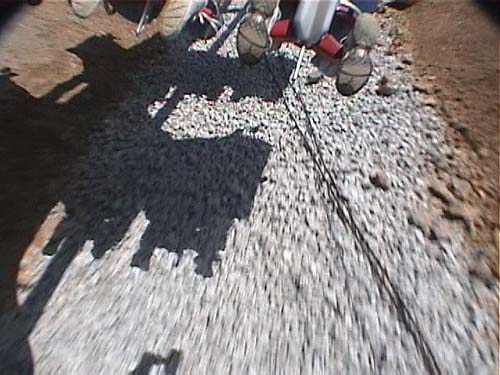 You get a great view of everyone's shoes on this ride so make sure there's no secret messages written on them!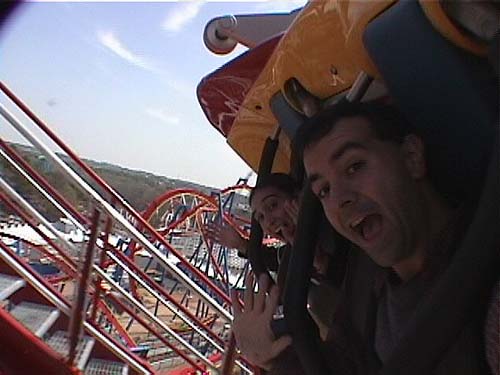 Robb and Elissa wave hi!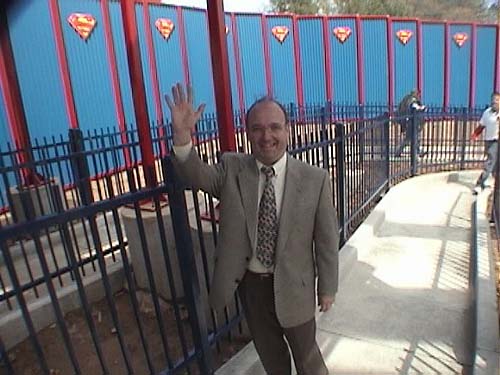 Claude Mabillard seems pleased with his latest creation, we sure are!
Click HERE for Page Three of Superman Ultimate Flight Media Day Photos!
Click HERE to order Robb Alvey's 2001 Roller Coaster Videos!!!