Roller Coaster Photo Gallery!_ Robb Alvey's Coaster Videos on DVD! Videos for Download! _Links! Home! Contact Us!
Six Flags California - 2003
Magic Mountain and Hurricane Harbor - Our year in review!
www.sixflags.com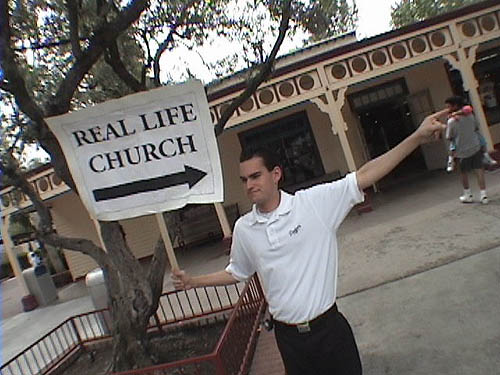 "Real life" church?!?! As opposed to the "Fake, drug-induced, coma" church?
And why the HELL is Dan holding that sign?!?!

Scream opens...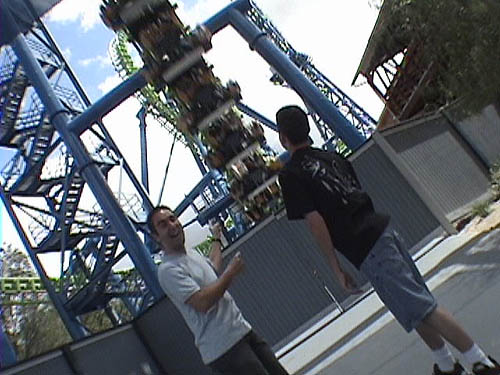 Jim and Dan are in awe of Deja Vu!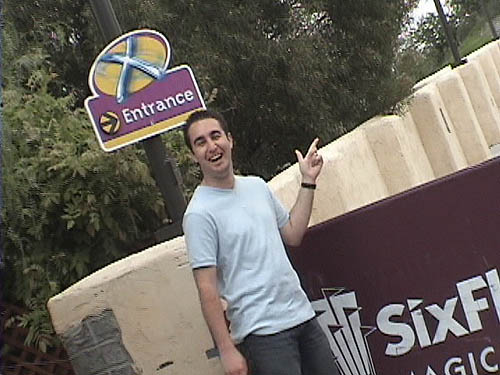 Jim was looking forward to riding X. Maybe next time.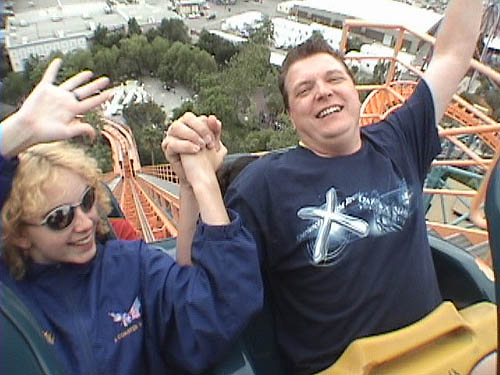 Peter and Nikki came all the way from the UK for this moment on Goliath!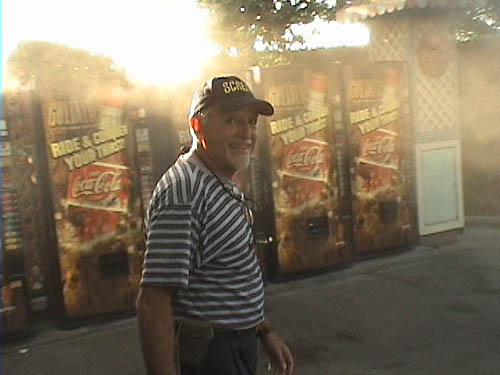 Elissa's Dad enjoys a bit of relaxation in the Cool Zone!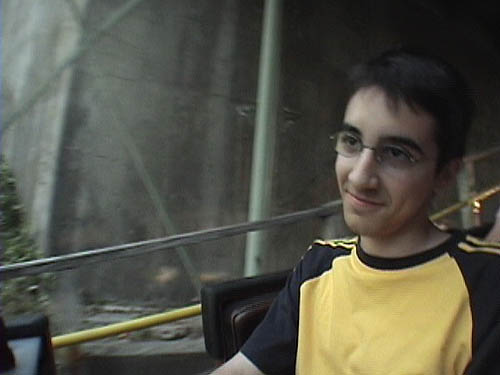 Elissa's brother Grant, isn't much for expressions.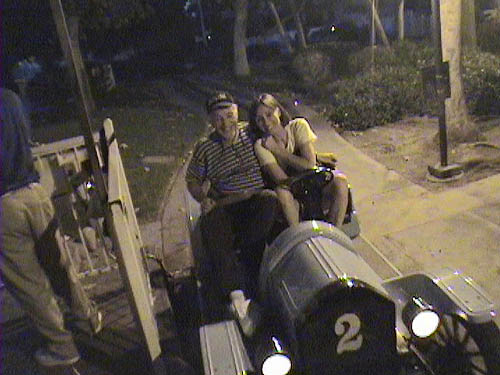 Mom and Dad go for a vintage ride.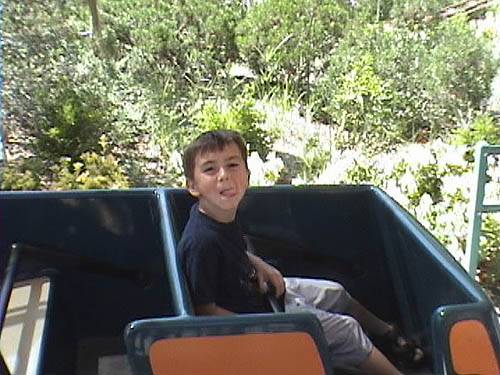 Dallas says "Elissa...I have a credit that you don't!!!!"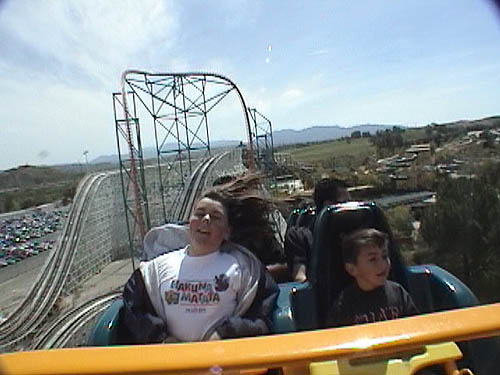 From Goliath Jr. to Goliath....Dallas hit 48" this year! Yay!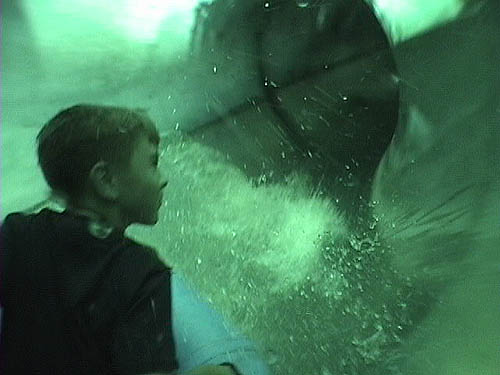 Here is a ride I had never, ever been on before!!!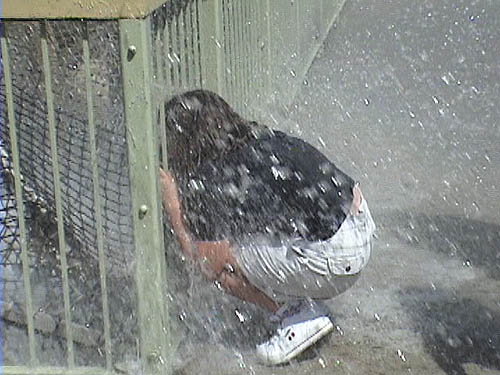 Beth gets cooled off from Tidal Wave.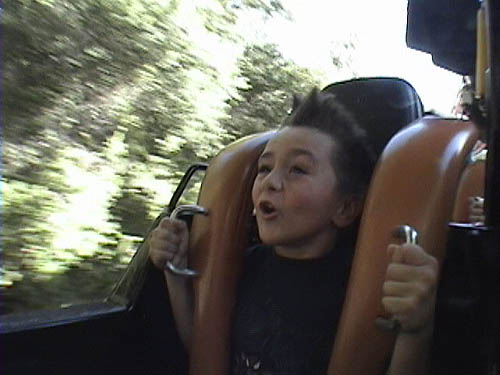 Dallas has the "mohawk look" on Ninja!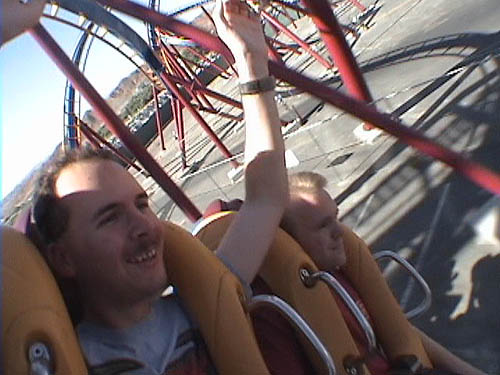 Goose takes one of his last coaster rides before he's off to Iceland!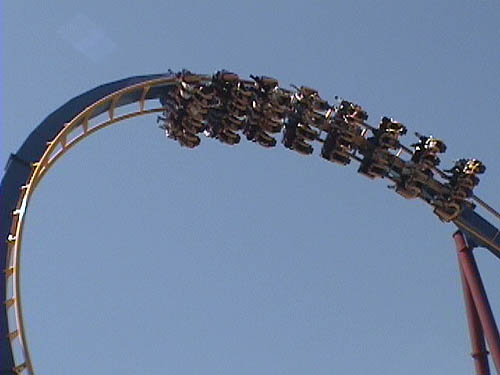 Here it is everyone! A photo of Scream!!!!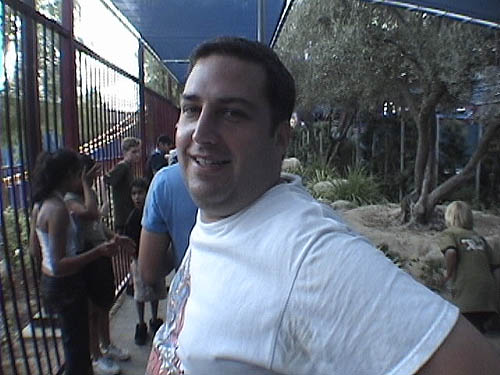 David instantly gets out to California to grab the credits he needs!
Click HERE for Page Four Six Flags California 2003 Photos!