Roller Coaster Photo Gallery!_ Robb Alvey's Coaster Videos on DVD! Videos for Download! _Links! Home! Contact Us!
Six Flags California - 2003
Magic Mountain and Hurricane Harbor - Our year in review!
www.sixflags.com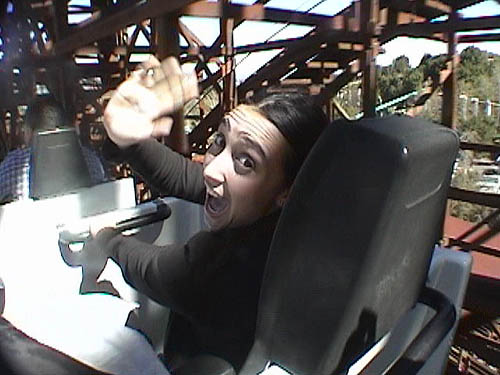 Elissa is having a great time on Psyclone!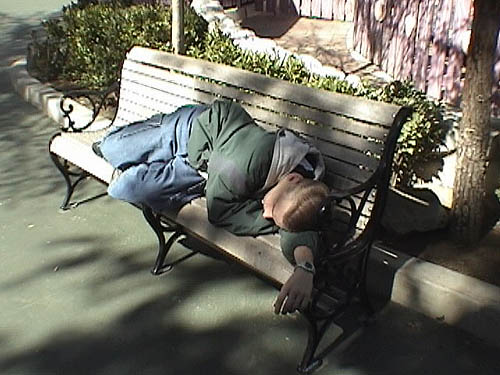 Derek has also gone into diabetic shock!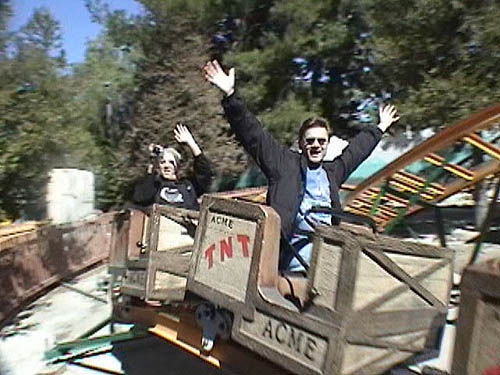 Greg is having WAY too much fun on the kiddie coaster!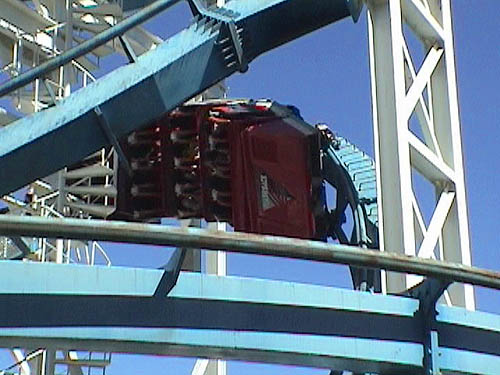 This is a really cool coaster!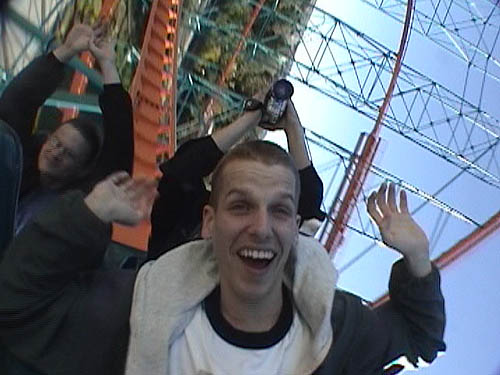 Derek looked much better when he was asleep!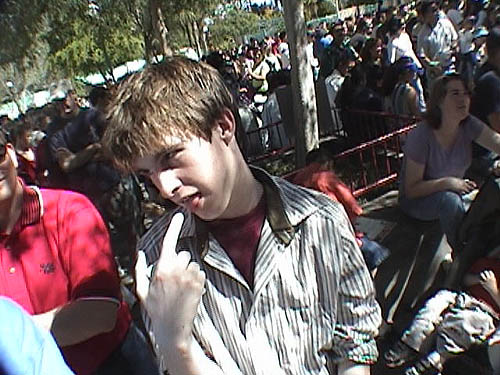 Mark's is hoping he doesn't get sick from too many roller coaster rides.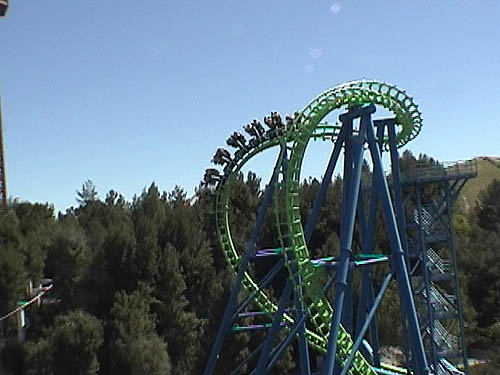 Hey, look...Deja Vu is running...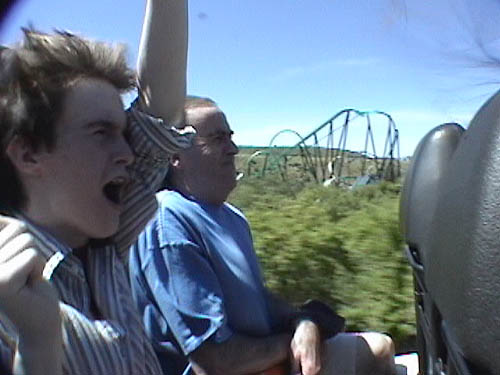 Mark and his dad get to ride the *LEFT* side of Superman!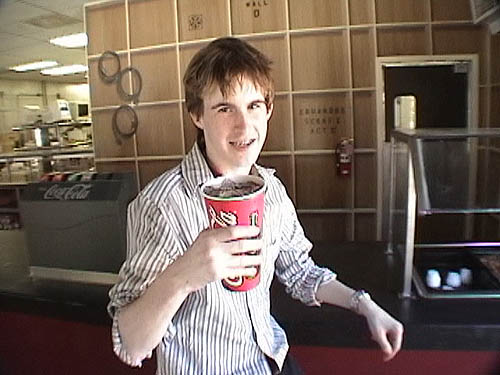 Hey Mark, I hope you really enjoy that coke!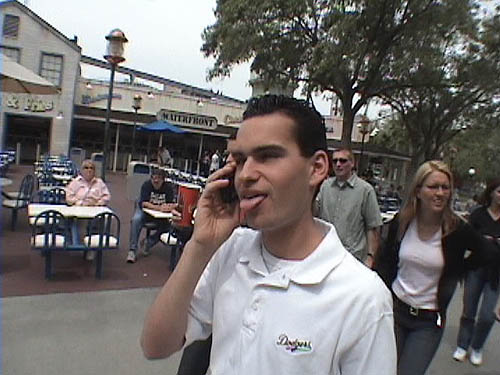 Dan is enjoying his conversation with Jim WAAAAY too much! =)
Click HERE for Page Three of Six Flags California 2003 Photos!