Roller Coaster Photo Gallery!_  Robb Alvey's Coaster Videos on DVD! Videos for Download!  _Links!__Home! Contact Us!
Santa Cruz Beach Boardwalk
Santa Cruz, CA
Official Web site: http://www.beachboardwalk.com/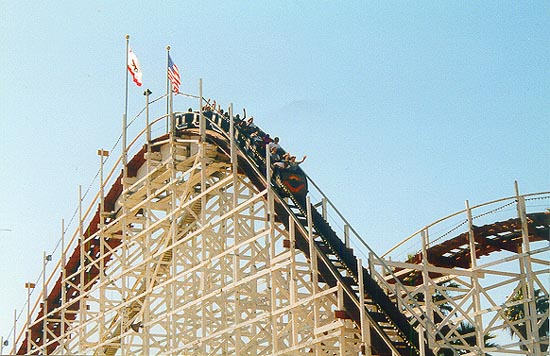 The Santa Cruz Giant Dipper is an example of a 'classic' wooden roller coaster.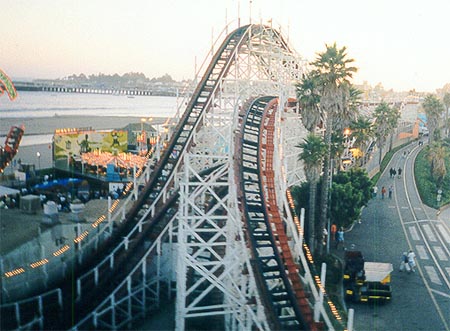 There are lots of drops and curves in this one!


The coaster towers over everything else on the boardwalk!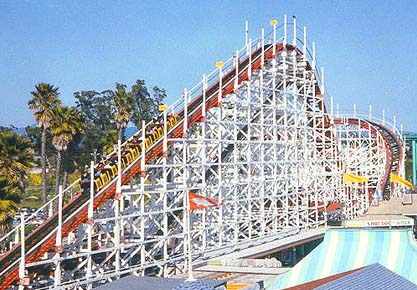 Blue sky, palm trees, and coasters!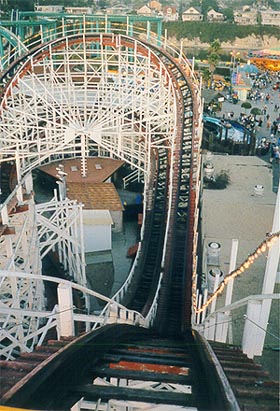 The first drop of the Giant Dipper.

The entrance to the ride's famous tunnel!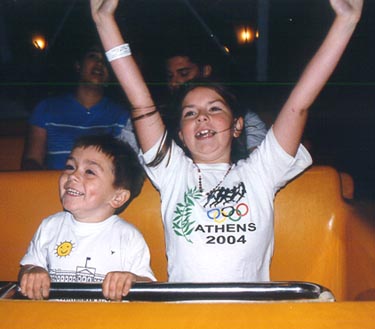 Bethany and Dallas seem to be having a good time on the pirate ship!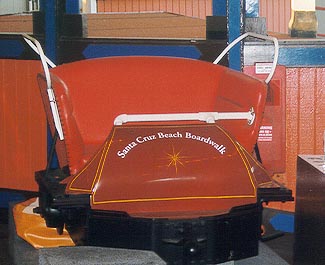 The park has restored one of the original Giant Dipper cars for the 75th Anniversary.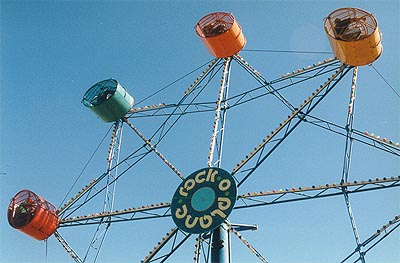 Dallas took his first upside down ride on the Rock-O-Plane!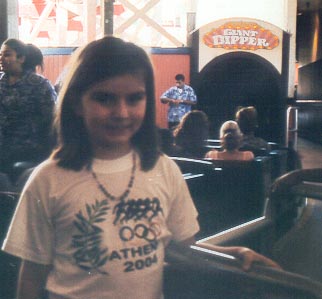 Bethany in the queue for the Giant Dipper.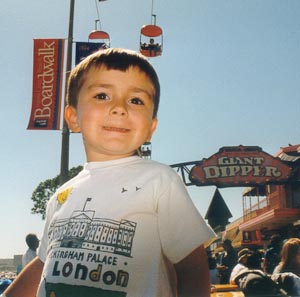 Dallas just enjoying the boardwalk!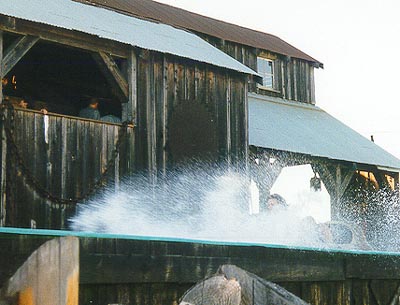 The Log Ride delivers quite a splash!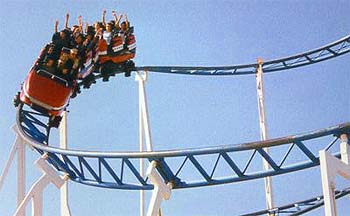 There is very little straight track on the Hurricane!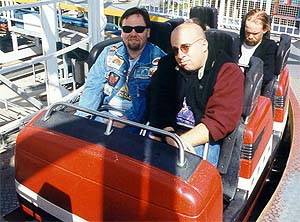 Craig and Jim set off on their first ride!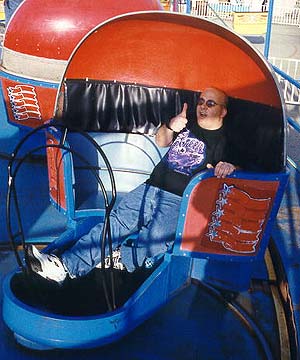 Craig gives a thumbs up for the Tilt-A-Whirl...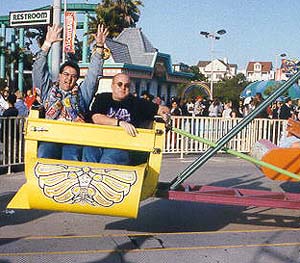 ...But doesn't look so sure about the Scrambler!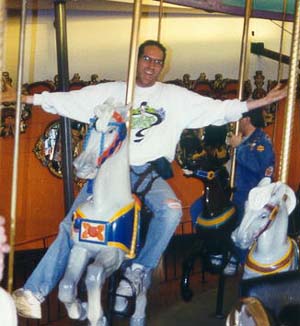 "Look! No hands!"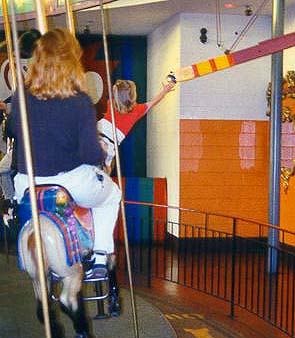 SCBB has one of them nifty ring dispensers.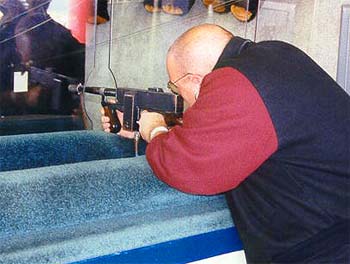 The only thing scarier than Craig with a gun...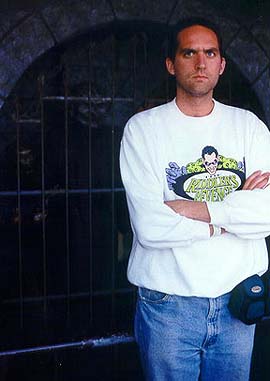 ...Is Fred at the Haunted House!