Memorial Day Weekend 2001 or "Where is everyone?"
Indiana Beach
Monticello, IN
www.indianabeach.com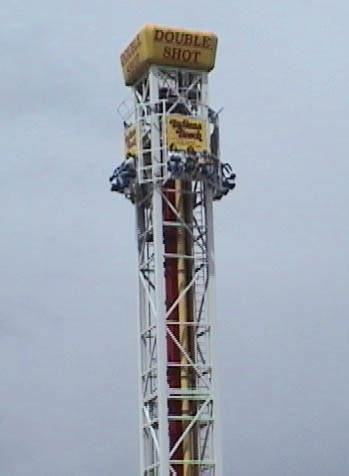 We decided to have some fun on the park's Double Shot. This ride is unlike other drop towers as you
get *BLASTED* twice to the very top. It produces some extreme airtime!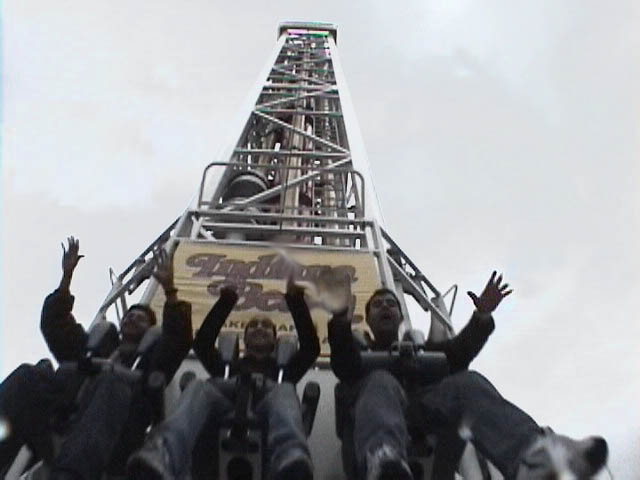 Here we go! Up and away!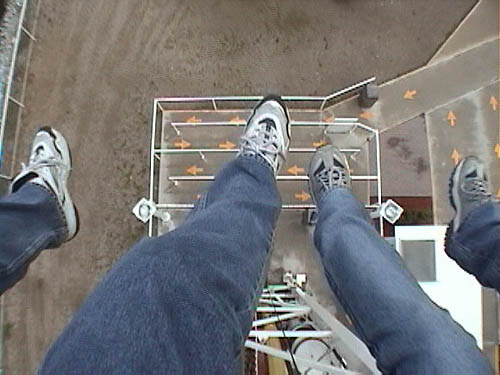 Feet cam! =)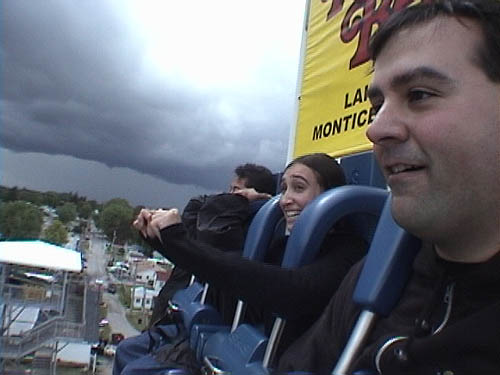 Elissa and I anticipate the airtime that is about to happen, then suddenly.....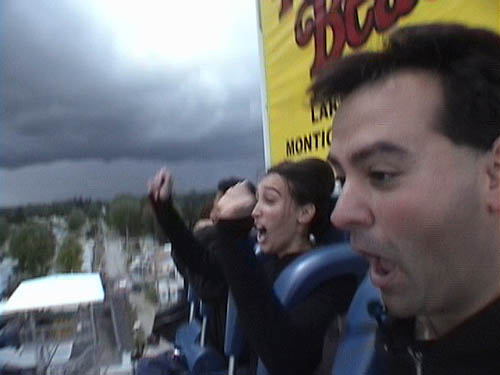 *SLAM* You're at the top! There goes our shoulders.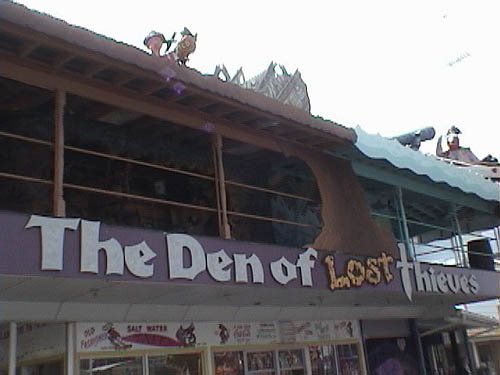 The Den Of The Lost Thieves is a dark ride where you can get trigger happy.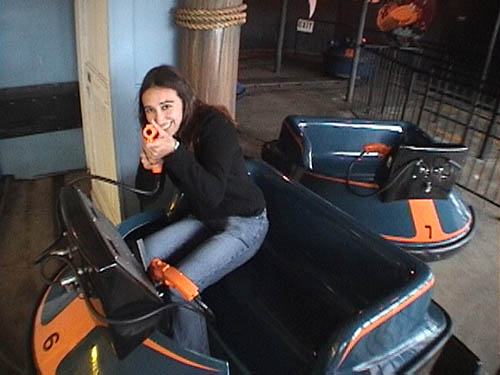 Nobody should give Elissa a gun! She said it was almost as good as Men In Black!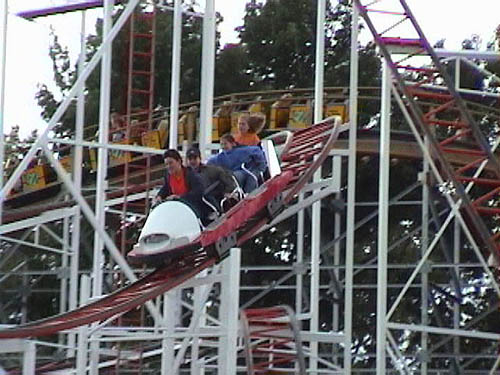 The Tigg'er Coaster is a classic Schwarzkopf with no restraints other than HOLD ON TIGHT.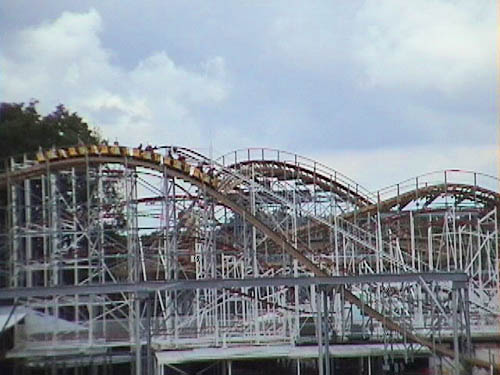 Here's one of the many drops on Cornball Express.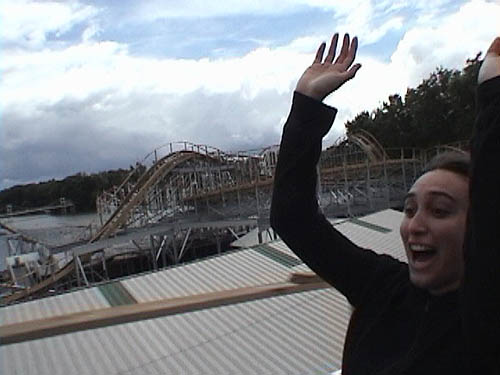 Elissa gets ready for more insane airtime! We calculated that with amount of airtime and the length of the ride,
you get air every 350 feet or about every 10 seconds on the ride!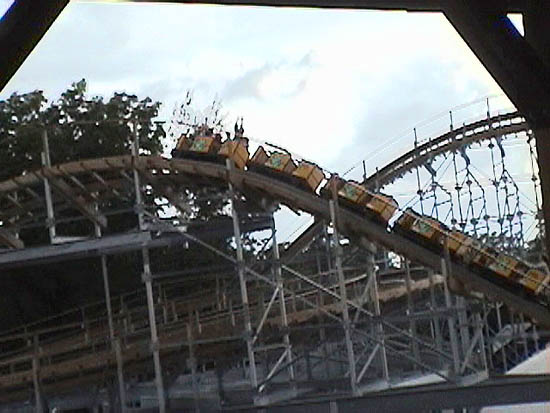 Another one of Cornball's amazing airtime producing hills.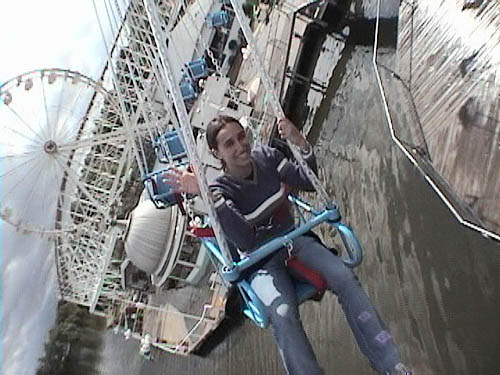 We went for a ride on the chair swings, which take riders out over the water.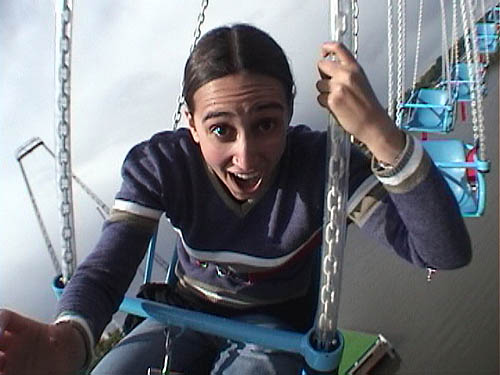 Look out! Here comes some wacko from Florida!
(she's probably going to convince me to count the chair swings as two credits!) =)
Click HERE to see photos from Michigan's Adventure, Memorial Day 2001!
Click HERE to return the Theme Park Review