Memorial Day Weekend 2001 or "Where is everyone?"
Michigan's Adventure
Muskegon, MI
www.miadventure.com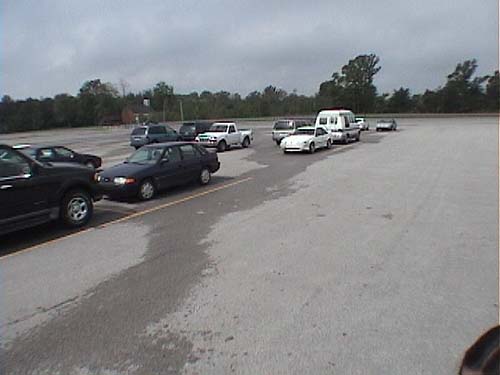 Michigan's Adventure was the ultimate "Where is everyone" park of this trip.  Here's the parking lot at
the time of the park's opening.  There are 11 cars.  When we left the park, the amount of cars hadn't even doubled!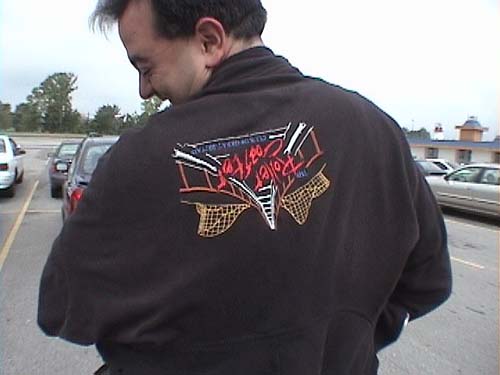 I had a few problems getting dressed that morning.  
Apparently, the new style of putting your jacket on upside down did not go over well.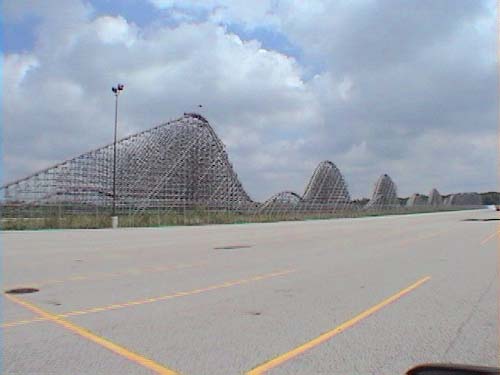 The sight of Shivering Timbers is pretty awe-inspiring when you enter the parking lot.
We were both about to find out though that Shivering Timbers was not having the best of days.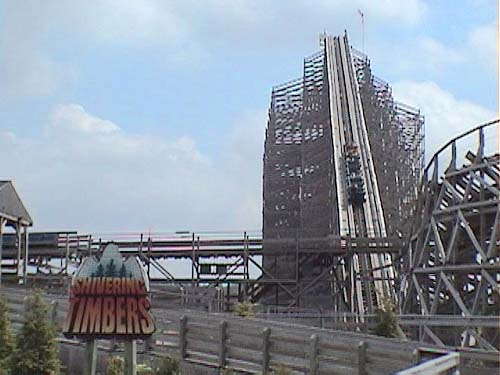 In the past, Shivering Timbers proved to be *THE* airtime monster.  Today, however, it was
not running up to it's full airtime potential.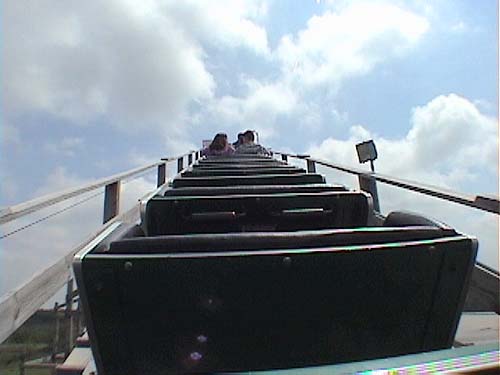 As you can see, even Shivering Timbers has near empty trains.  This would pretty much set the theme for the day!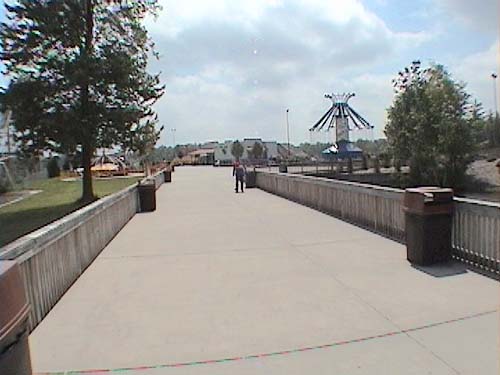 Walking down one of the midways, we see almost nobody!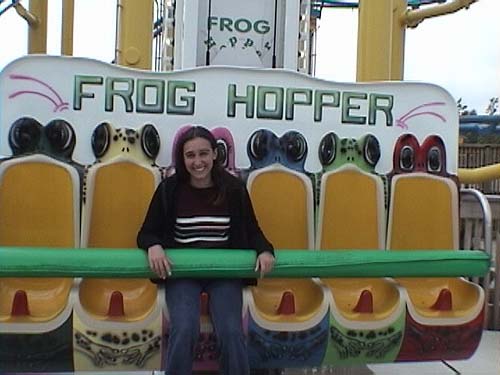 Elissa actually got some airtime on the Frog Hopper!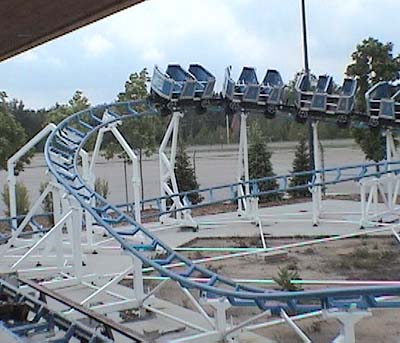 We took a ride on the Big Dipper, again, no one was riding!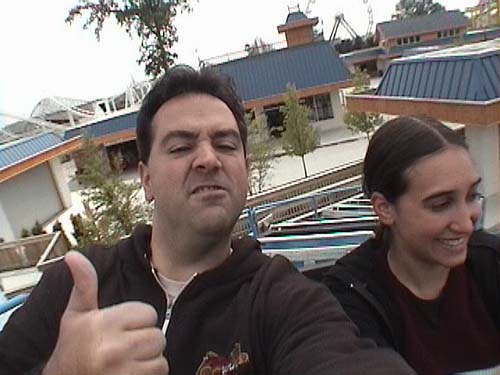 Thumbs up for the Big Dipper!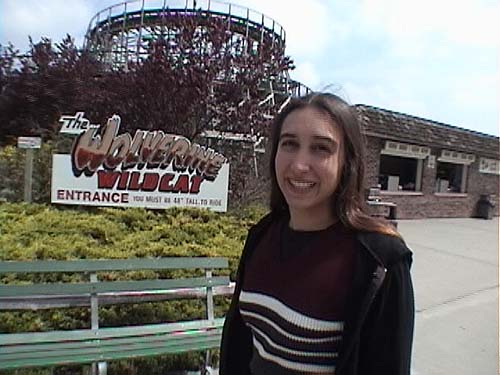 "Lets hope for some airtime on the Wildcat!"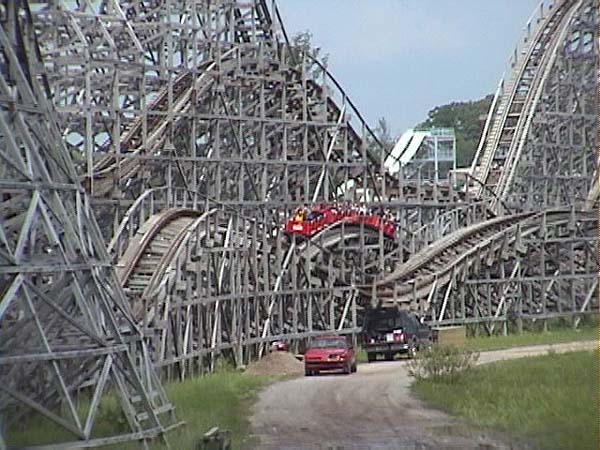 We DID have a good ride on the Wildcat!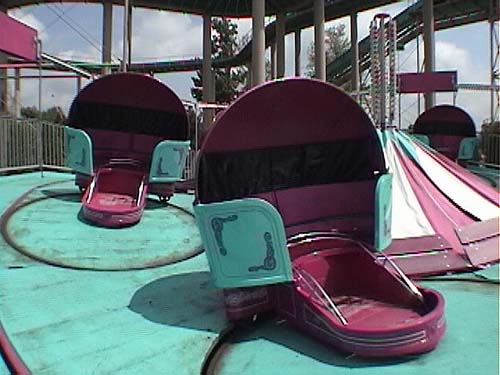 The flat rides were pretty much running empty also!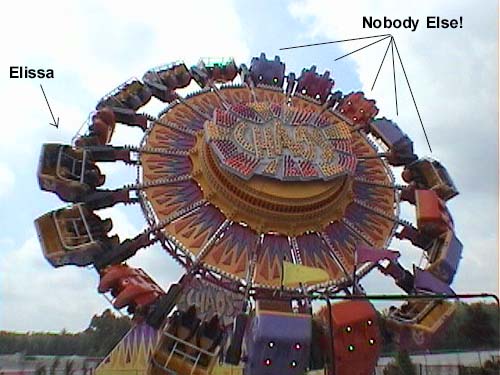 Elissa takes a solo ride on the Chaos!
Click HERE to see page two of Michigan's Adventure Memorial Day '01 photos!