Roller Coaster Photo Gallery!_  Robb Alvey's Coaster Videos on DVD! Videos for Download!  _Links! Home! Contact Us!
Oc-Boulder-Fest 2001
Quassy Amusement Park
Middlebury, CT
Official Web Site: http://www.quassy.com/
Photos and captions by Robb Alvey & Elissa White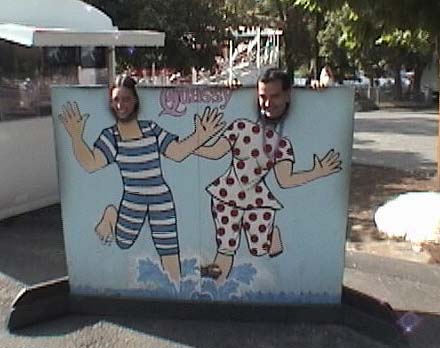 Robb has bigger boobs in real life!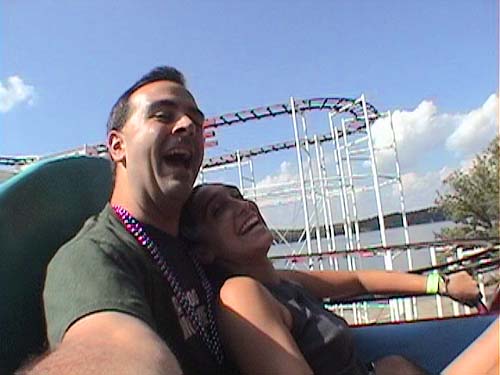 Yeah the Mad Mouse rules!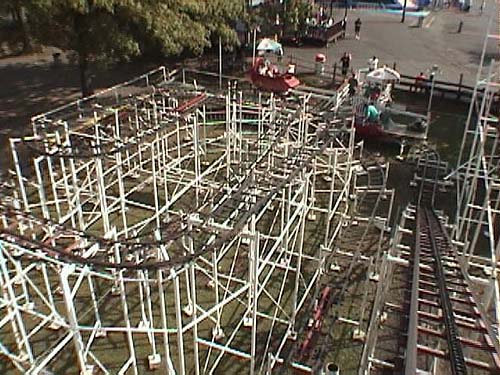 Here you can see some of the crazy layout of Quassy's Mad Mouse.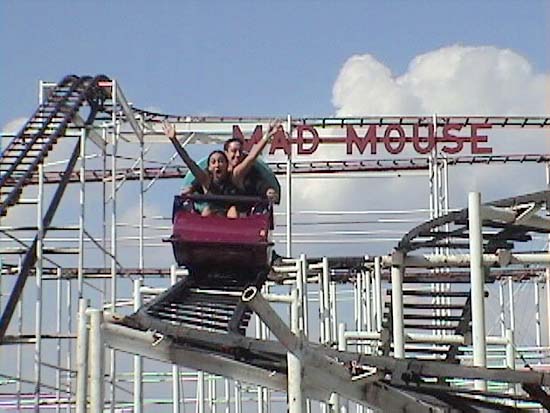 Elissa and Alan get crazy as they approach one of the hairpin turns on the Mouse!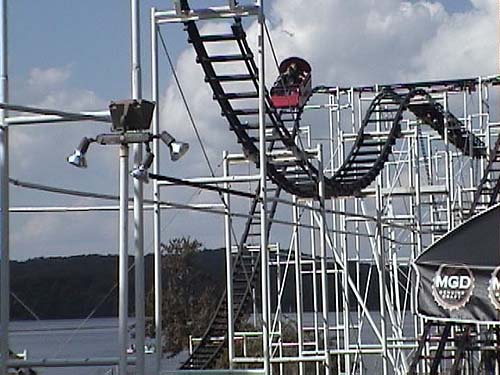 Here you can see that the drop is very reminiscent of the new Mack Mice with the big drops.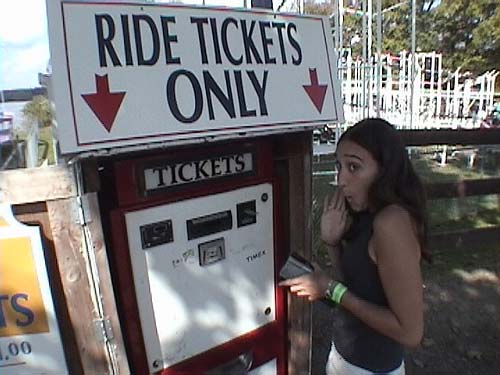 Quassy's high tech ticket machine has Elissa in awe!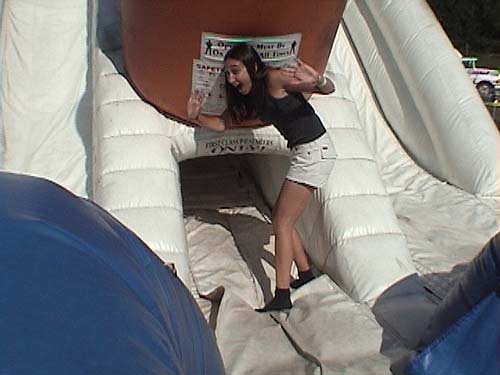 Elissa goes in search for Leonardo Di Caprio on the Titanic slide.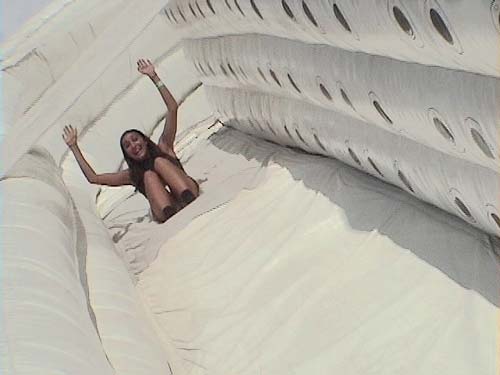 Much to her dismay she gets back to the bottom only to find Robb!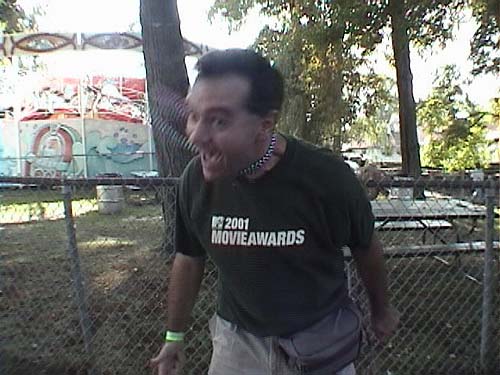 Robb will pay YOU $5 to watch his famous bead trick!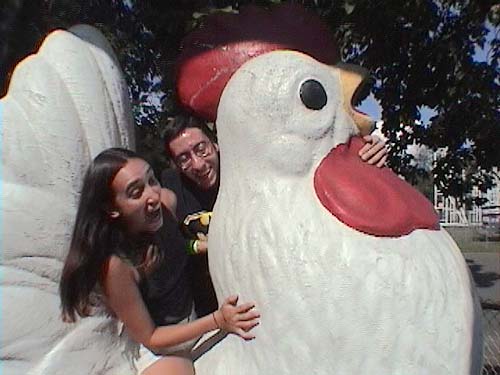 Alan shows Elissa how to rock the cock!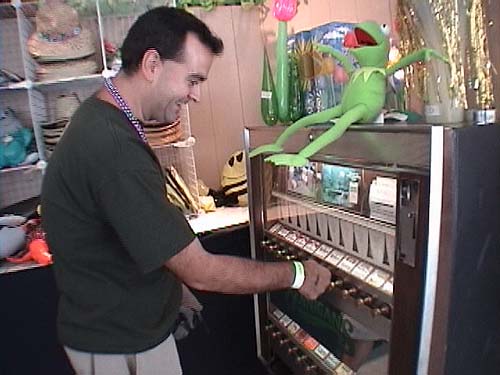 Robb tries out for the Vekoma Engineering job!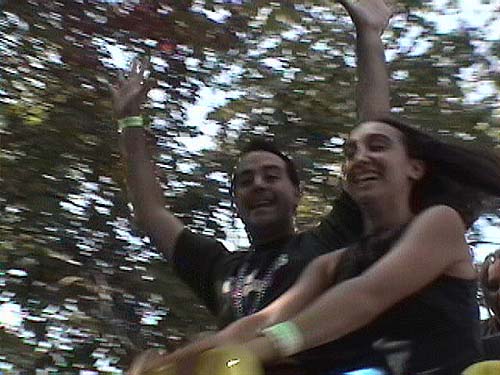 Robb & Elissa whore themselves out on another kiddie coaster!