Roller Coaster Photo Gallery!_  Robb Alvey's Coaster Videos on DVD! Videos for Download!  _Links! Home! Contact Us!
IAAPA 2001
Orange County Convention Center
Orlando, FL
Photos and Captions by Robb Alvey & Elissa White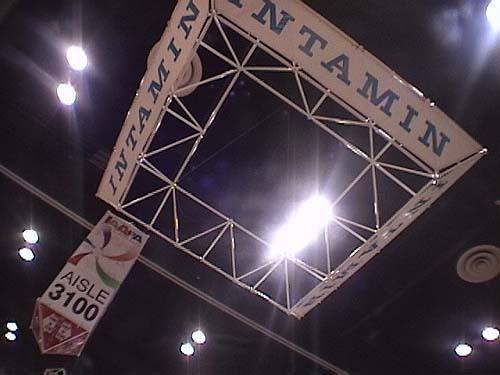 Ahh...the Intamin booth...always the highlight of the show!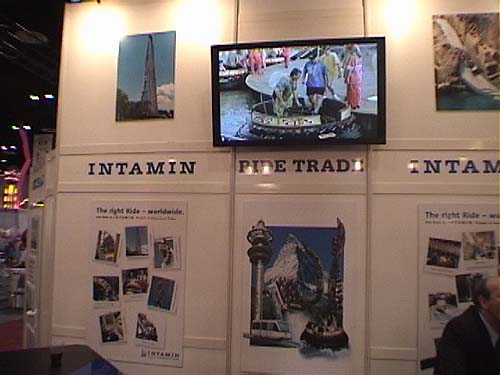 Can't get enough of the Intamin booth and all the rides!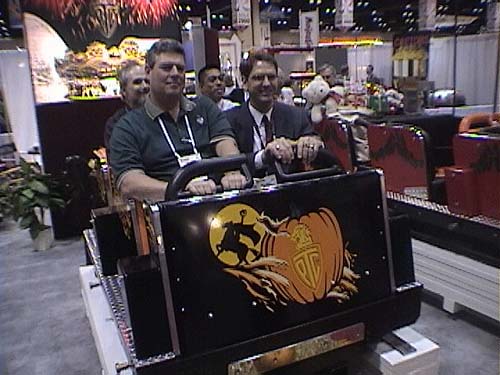 Tom Rebbie from PTC and Will Koch form Holiday World are pleased with their new creation.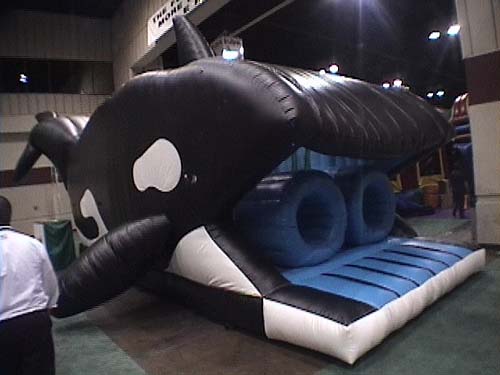 Inflatables were all over IAAPA!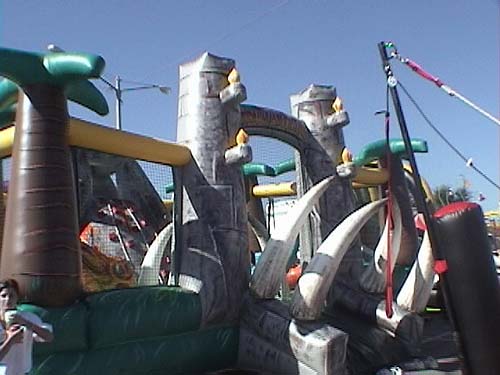 Some of them indoors, some outdoors.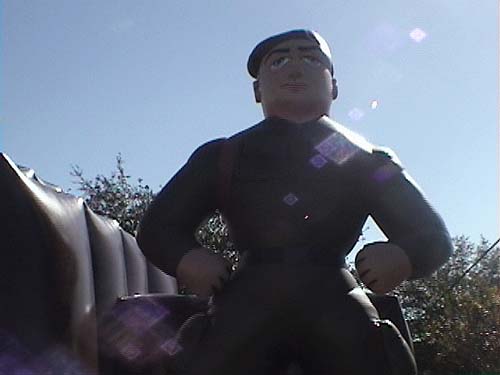 But of course, our favorite was "G.I. P."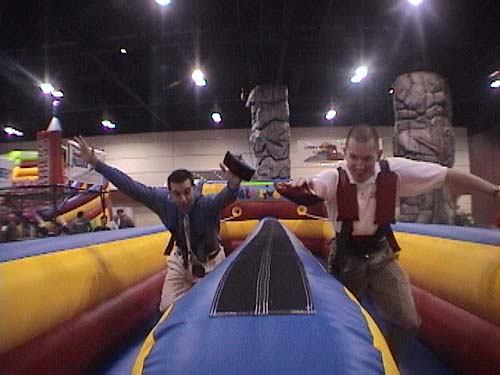 Sean and Robb do the bungee race!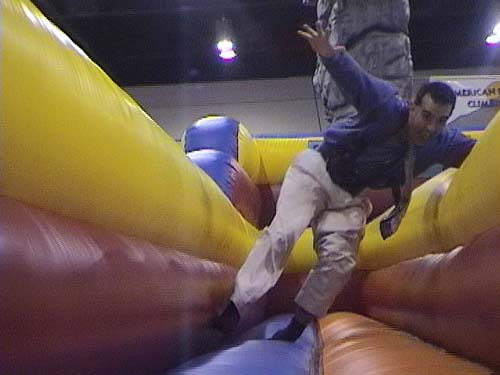 And that's a hell of a strong bungee to snap Robb back so forcefully!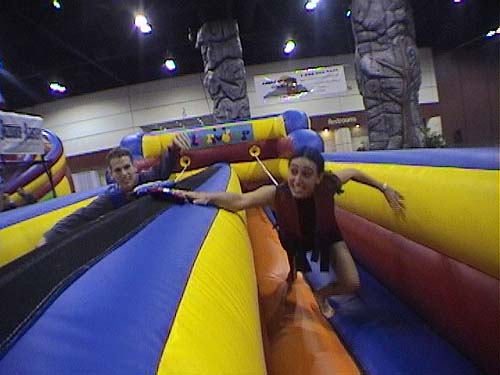 Elissa once again proves she's stronger than Derek....then again "G.I. P. is stronger than Derek!" =)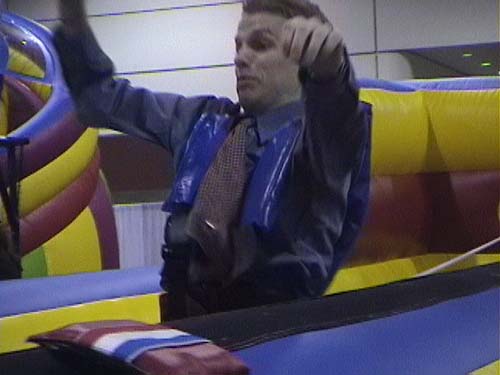 Derek takes a nasty fall on the bungee race!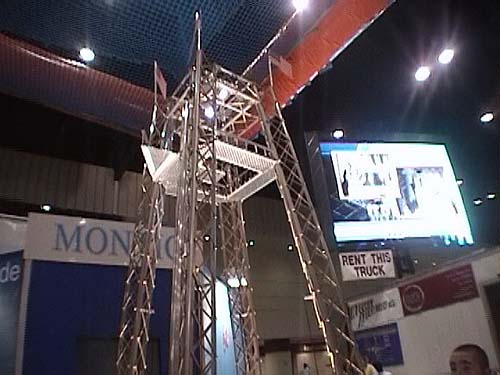 Here is the model of a permanent SCAD tower.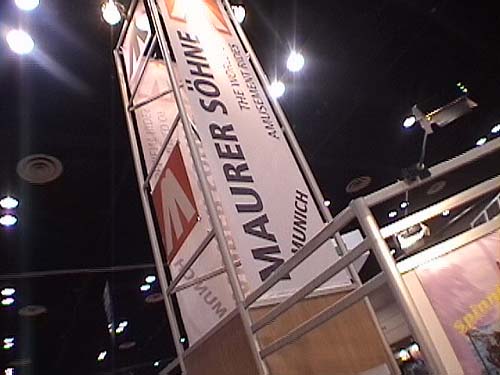 The entrance to the Maurer Sohne booth.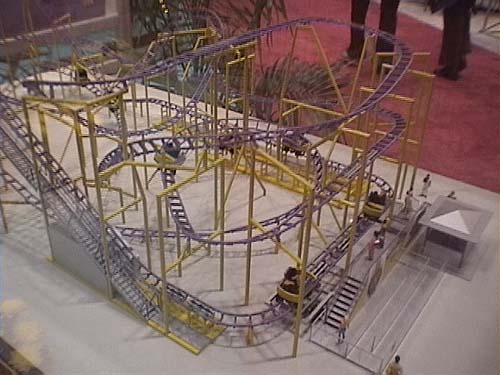 Maurer Sohne was showing off this model of their spinning coaster.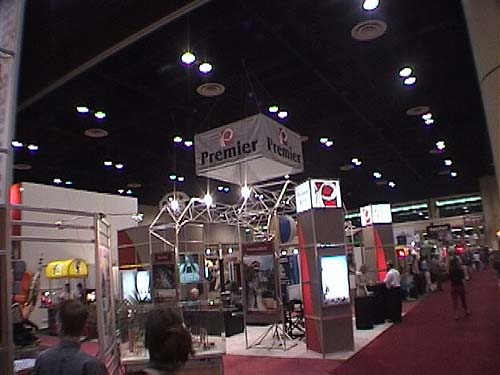 Premier Rides won an IAAPA award for their new lap bars on Flight Of Fear.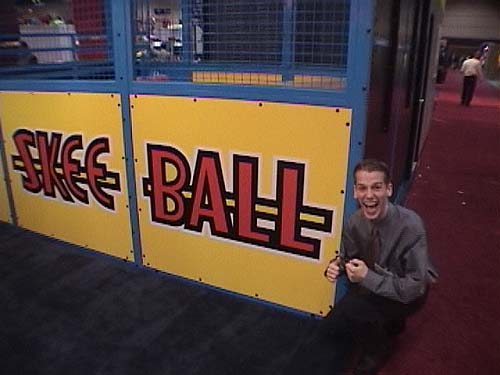 Derek wanted to play Skee Ball...but "where are the tickets???"
Click here for more IAAPA 2001 pictures!