Roller Coaster Photo Gallery!_  Robb Alvey's Coaster Videos on DVD! Videos for Download!  _Links! Home! Contact Us!
Elissa's California Photos
All photos and captions by Elissa.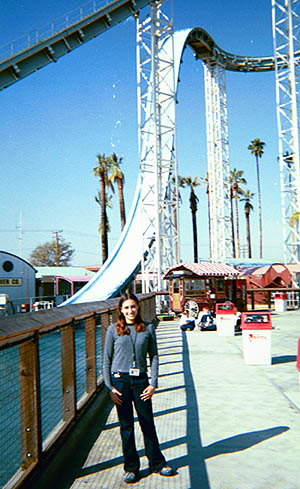 Mmmmm, wet Intamin!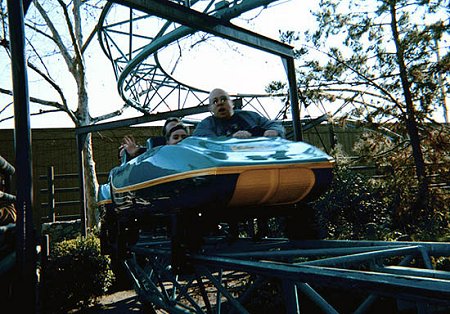 Craig gets to ride Timberline Twister with my future husband!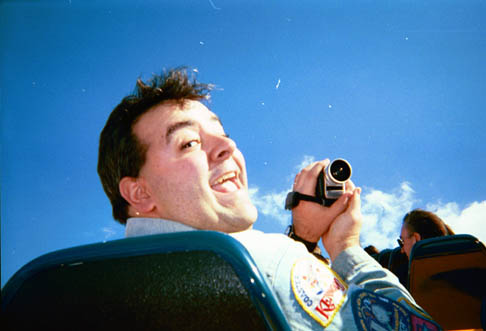 You just can't pry Robb away from that camera!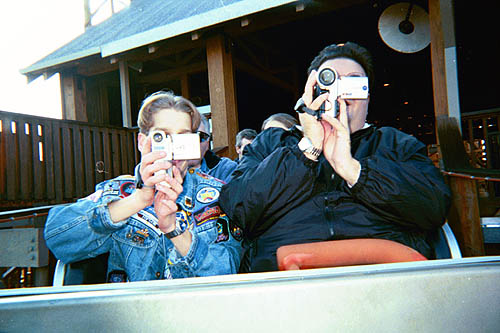 Some people try to hard to be like Robb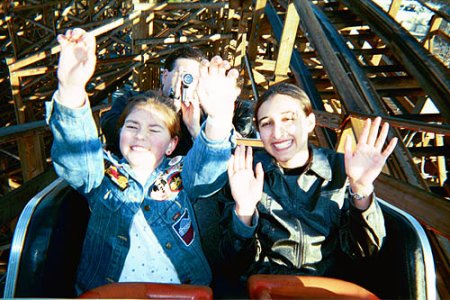 The Coaster Chicks feel safer riding together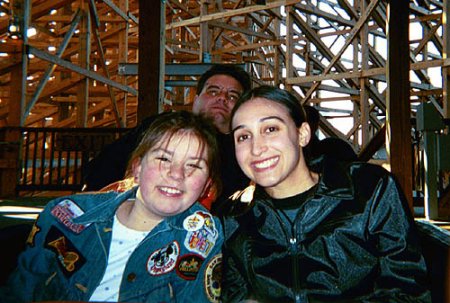 Hey, look - Real hair, not 'lego hair!'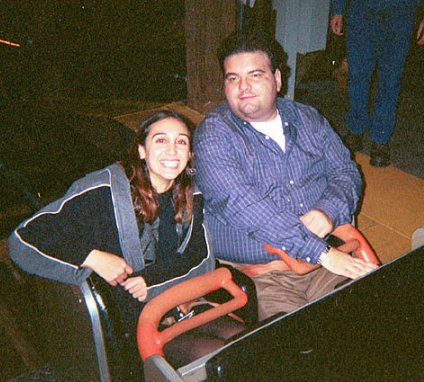 George is cool enough to share his "solo" ride!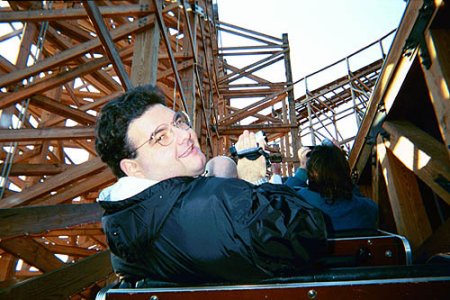 Am I the only coaster enthusiast who does not have a damn video camera???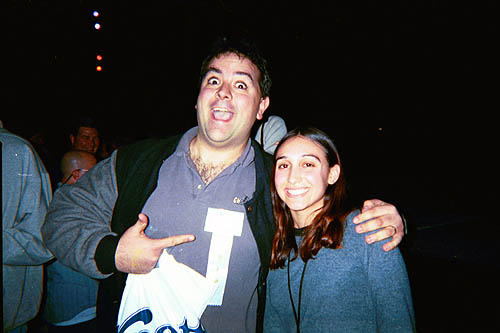 Ahhh!!! The Chest hair is going to attack!!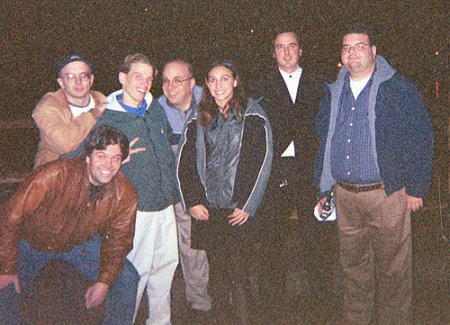 A-Listers all the way!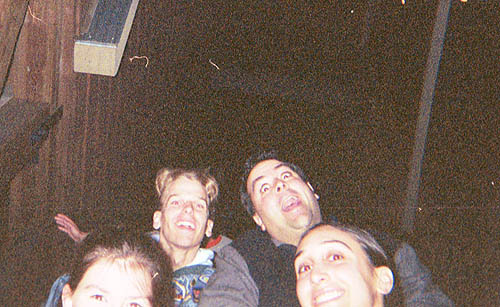 I don't know??? Ghostrider at night?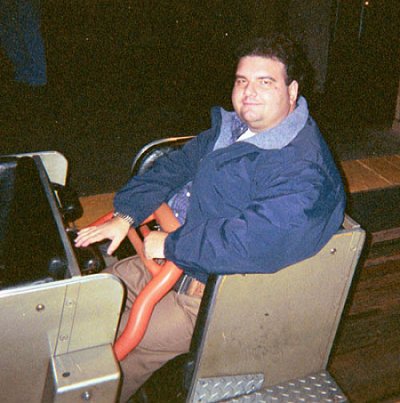 Knotts was so great giving all of us a SOLO ride on the #1 Coaster 
on the Planet (well at least until I ride S:ROS)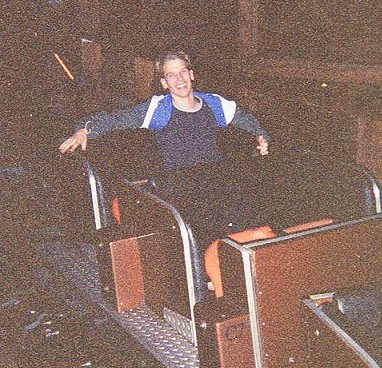 Derek was trying to get his jacket caught in the Ghostrider 
wheels so he could have one too!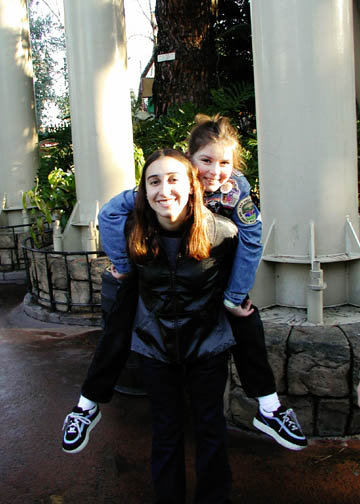 Bethany and I really had a blast this weekend, I can't wait to hang out with her and the rest of her family again sometime. =)
(Photo by Mike Saunders)
Click HERE to Return to Theme Park Review