Roller Coaster Photo Gallery!_  Robb Alvey's Coaster Videos on DVD! Videos for Download!  _Links! Home! Contact Us!
Robb & Elissa's European Coaster Odyssey 2002
Pleasureland
Southport, England
Official Web Site: http://www.pleasureland.uk.com/
Photos and Captions by Robb Alvey & Elissa White
Click HERE to download the Southport video!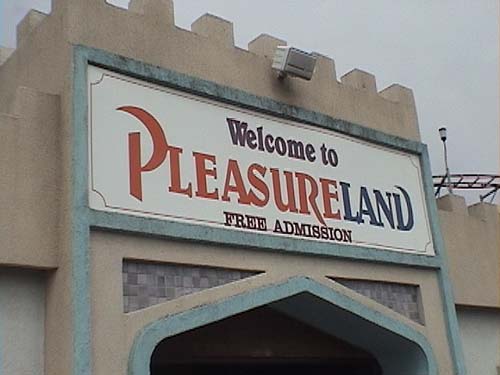 While Pleasureland had some unique and classic coasters....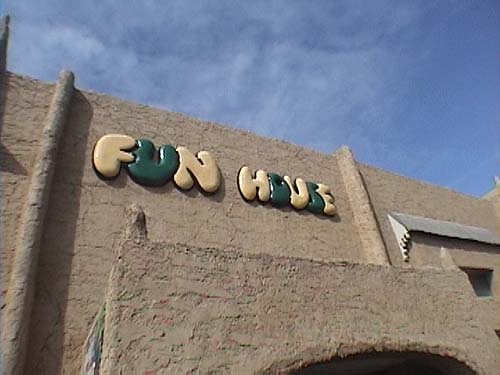 in this park, it was all about the fun house!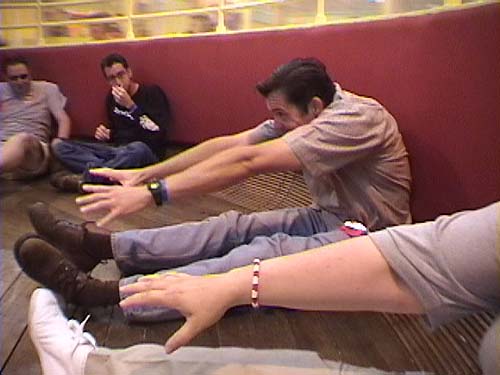 This ride was like a 'sit down Rotor'.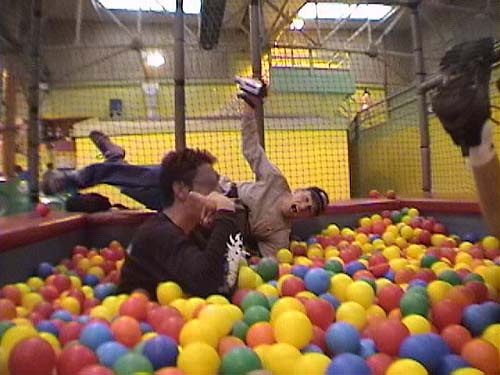 Derek is having way to much fun as he launches himself into the ball crawl!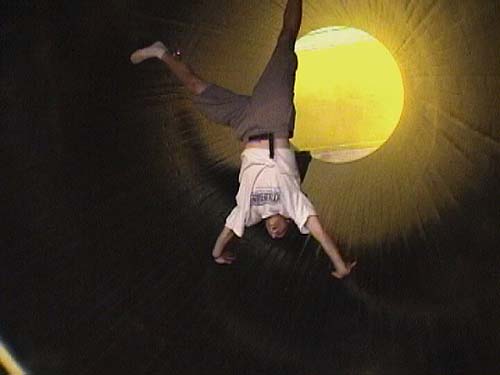 Joe...still looking for his fisheye lens! =)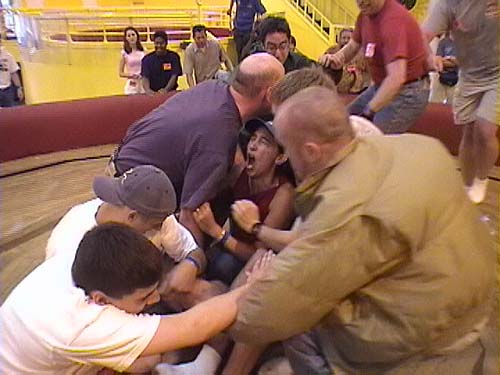 Everyone piles onto the "Social Mixer"
(BTW, why does Elissa look like she's in pain?)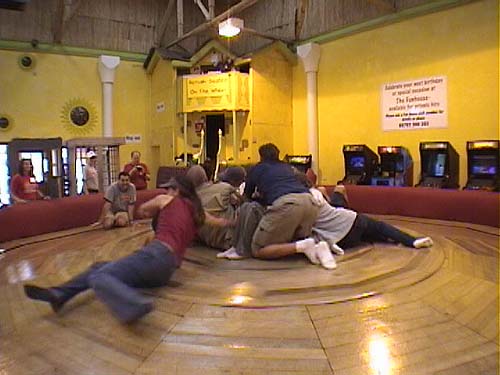 The Social Mixer is this spinning table where everyone gets thrown off!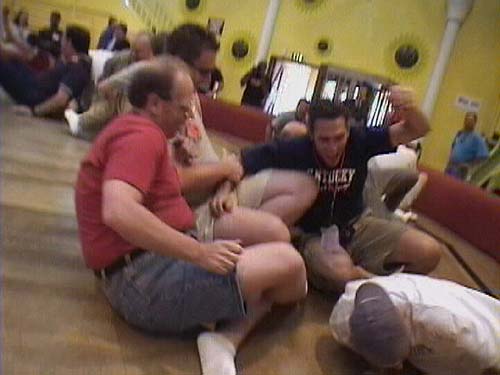 It's called the Social Mixer because you wind up getting to know people in ways you never thought possible!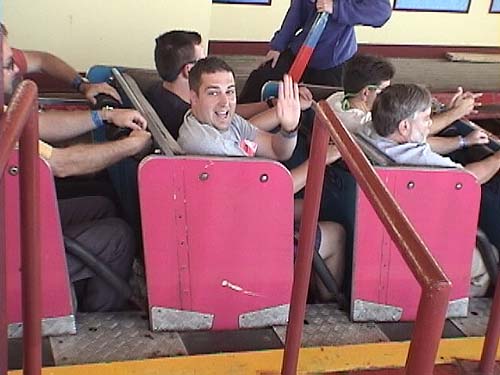 David Hamburger chooses the "pink" train on the Cyclone!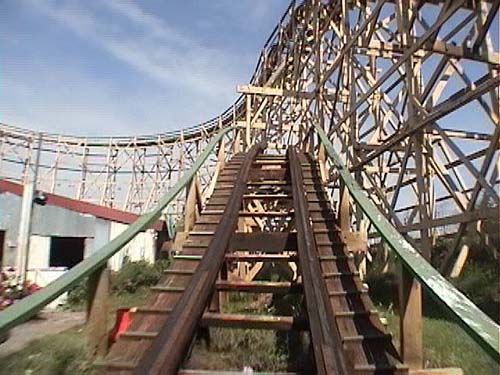 The Cyclone is one of the oldest wooden coasters in England.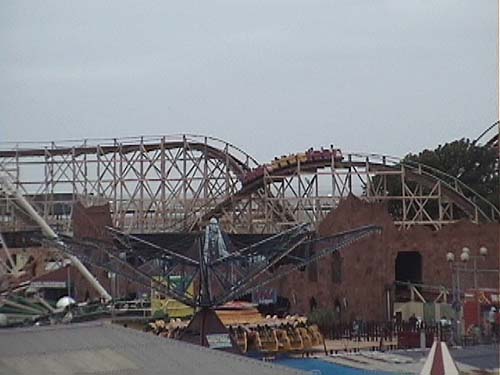 While it's not very intense, it was still a lot of fun.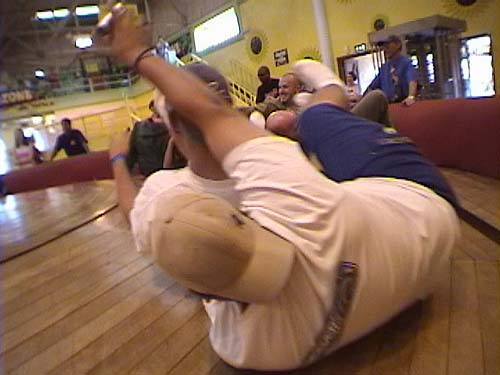 You always wind up meeting new friends in bizarre positions on the Social Mixer!
Click HERE for Page Two of Southport Pleasureland Photos
Click HERE to return to ECO main page
To order Robb Alvey's European Coaster Odyssey 2002 Video, Click HERE
Click HERE to download video segments from the ECO trip.