Roller Coaster Photo Gallery!_  Robb Alvey's Coaster Videos on DVD! Videos for Download!  _Links! Home! Contact Us!
Robb & Elissa's European Coaster Odyssey 2002
Lightwater Valley
Ripon, England
Official Web Site: http://www.lightwatervalley.co.uk/
Photos and Captions by Robb Alvey & Elissa White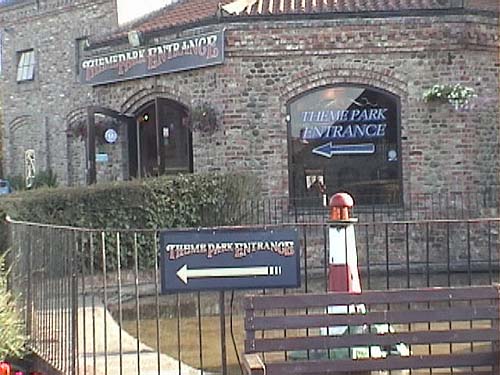 "Can someone tell me where the entrance is???" =)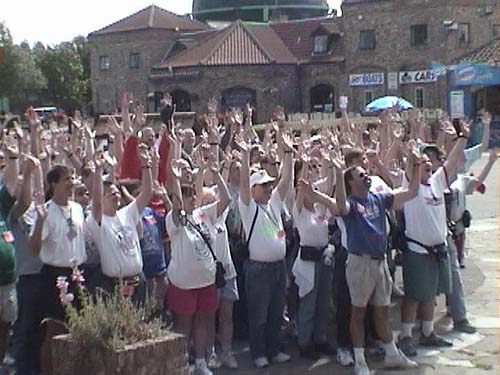 ACERs double as "Holy Rollers" today!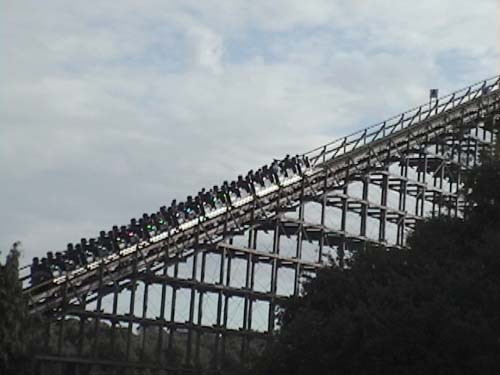 Elapsed time from the bottom of the lift to the top: 7 minutes 42 seconds!
(and that's only a slight exaggeration) =)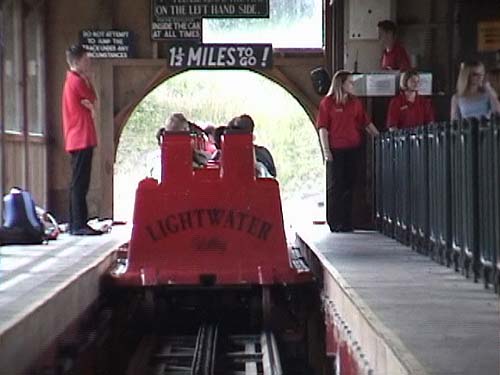 Until recently, The Ultimate was the world's longest coaster.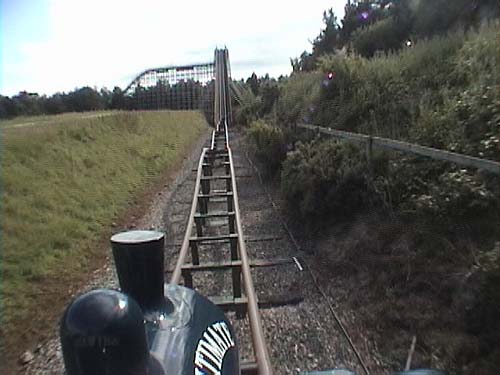 The very strange ride doesn't get very far off the ground, other than the two big drops, but there is some great airtime!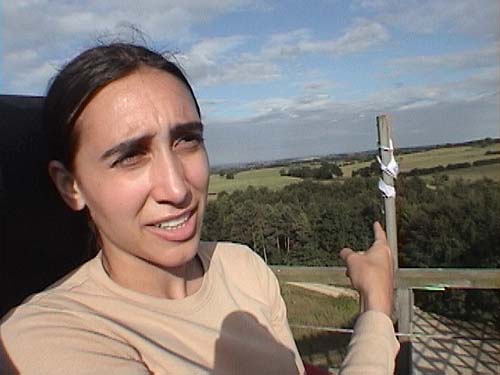 Yes, that is a bra you see there. There were a total of 4 of them on the lift and we have
no idea how they could have gotten there.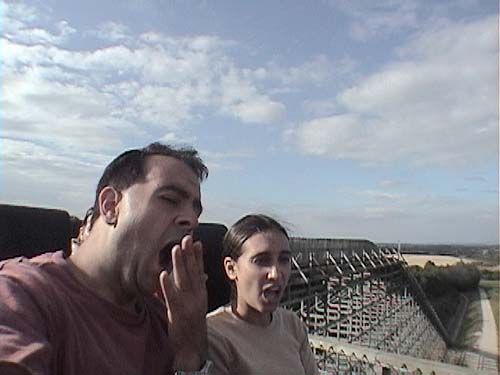 You get a nice rest at the top of the 2nd lift! =)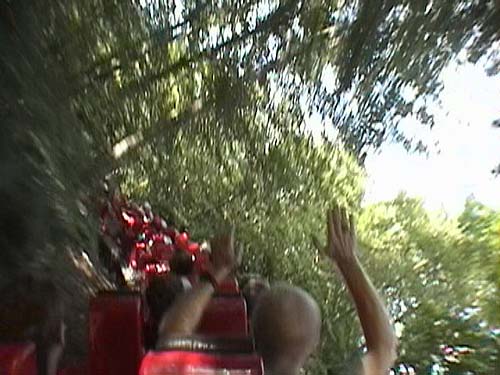 The second part of the ride, still close to the ground, but much faster!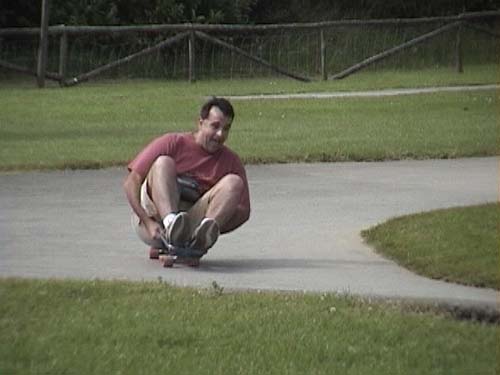 Robb nearly kills himself with these adult-sized skateboard seat thingys.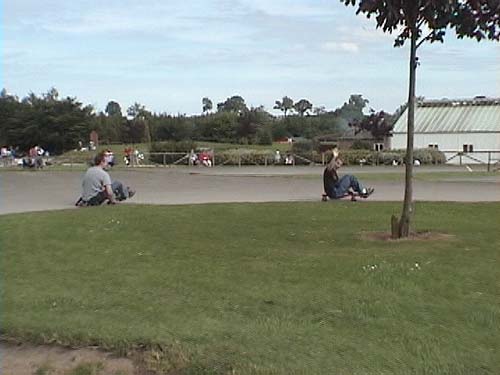 The rest of the group makes it around the course ok.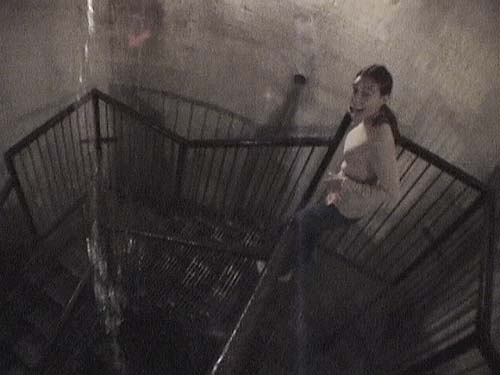 The queue for the Rat coaster makes it seem as though it really is built well beneath the surface.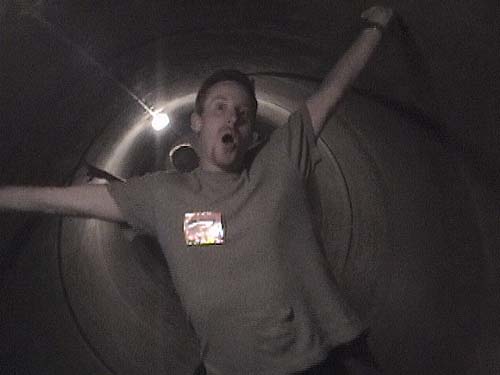 You walk down a long staircase and through many tunnels....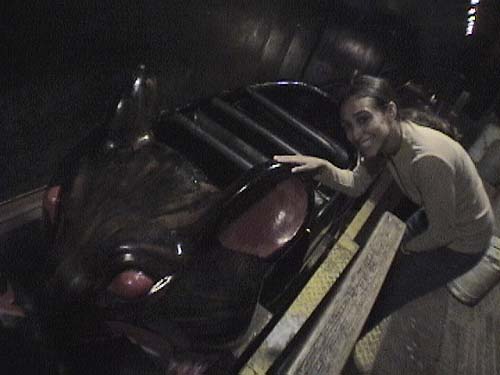 And finally we see the little "spike" cars!
Click HERE for Page Two of Lightwater Valley Photos
Click HERE to return to ECO main page
To order Robb Alvey's European Coaster Odyssey 2002 Video, Click HERE
Click HERE to download video segments from the ECO trip.