Roller Coaster Photo Gallery!_  Robb Alvey's Coaster Videos on DVD! Videos for Download!  _Links! Home! Contact Us!
Robb & Elissa's European Coaster Odyssey 2002
Holiday Park
Hassloch, Germany
Official Web Site: http://www.holidaypark.de/
Photos and Captions by Robb Alvey & Elissa White
Click HERE to download the Holiday Park video!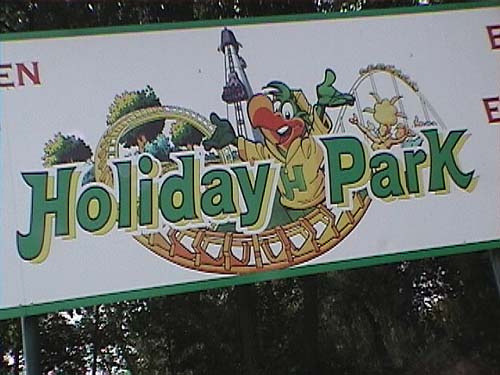 It's a shame we got to this park late, because it was really awesome!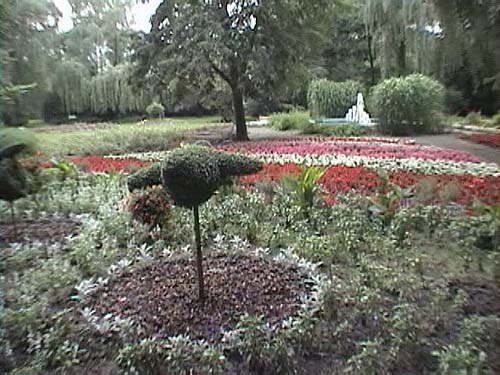 The "RCT Gardens" strike again!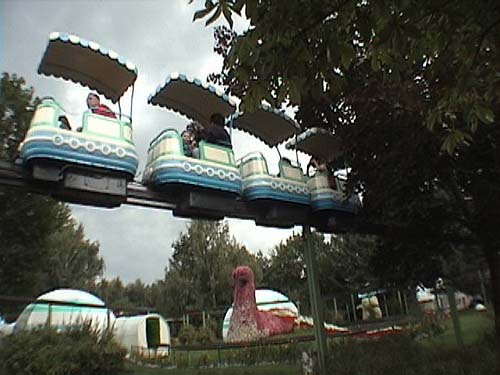 These mini-monorails are everywhere!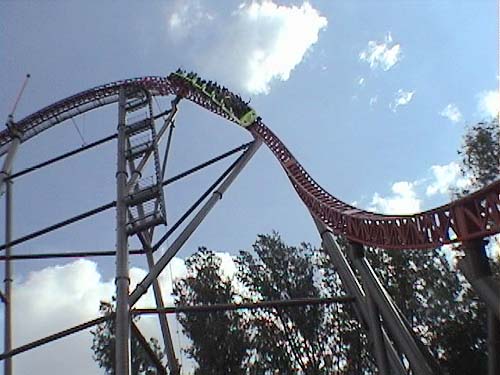 This was the real reason we came to this park!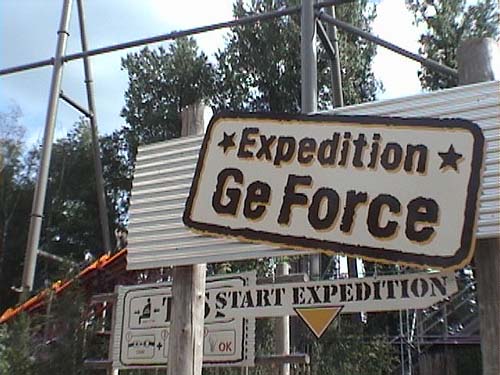 EGF is themed to a camping expedition.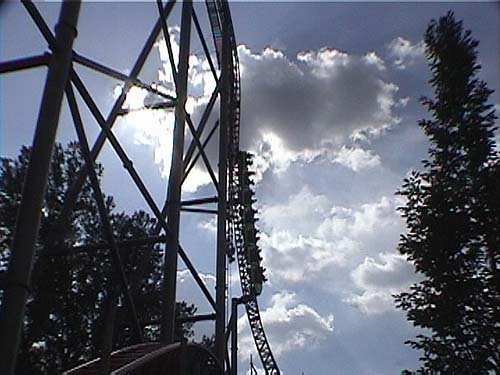 Words can't even describe how awesome this first drop is!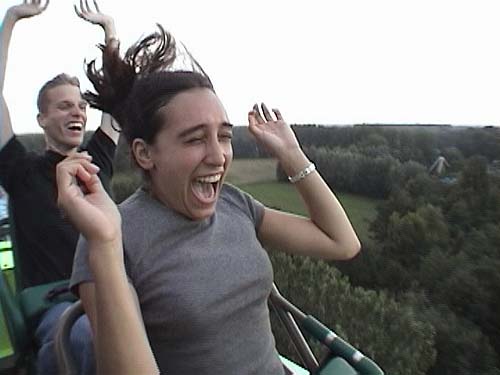 Elissa describes the scientific nature of 'hairtime'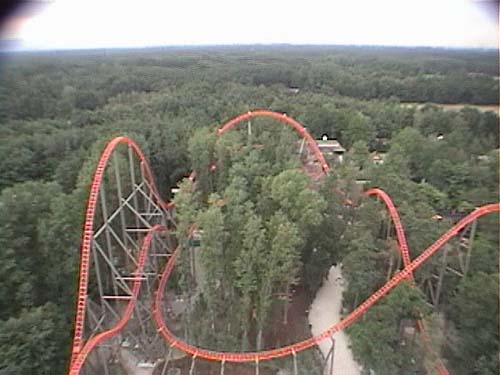 This shot only shows part of EGF's impressive layout.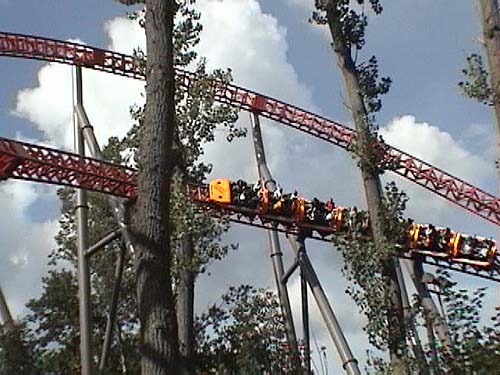 The ride weaves in and out of all the trees.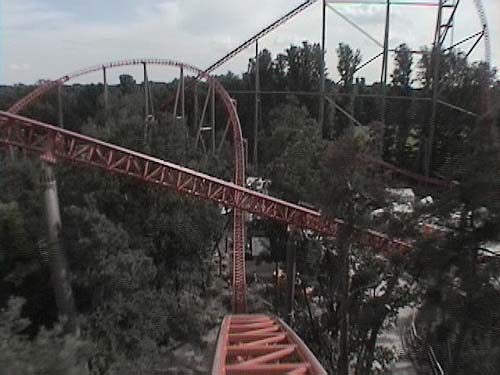 This hill provides the most amazing airtime of any coaster!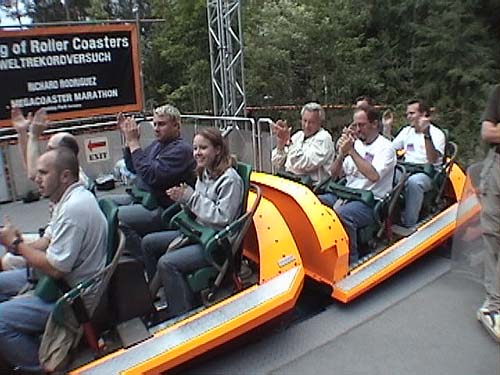 ACErs enjoying their "Extra, Extra, Extra ride time!"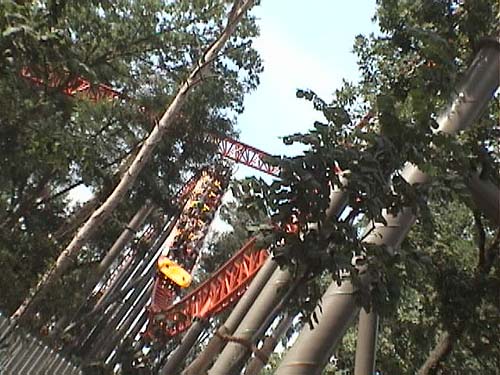 Don't you think this ride would fit perfectly at Knoebels?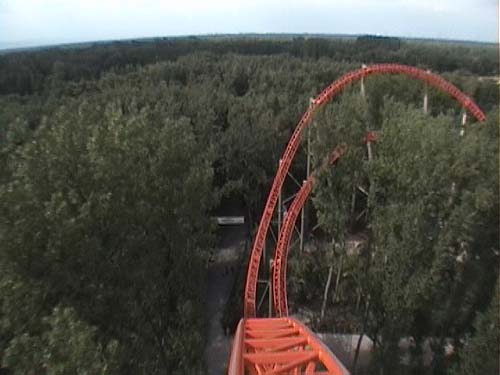 Yet another airtime filled hill!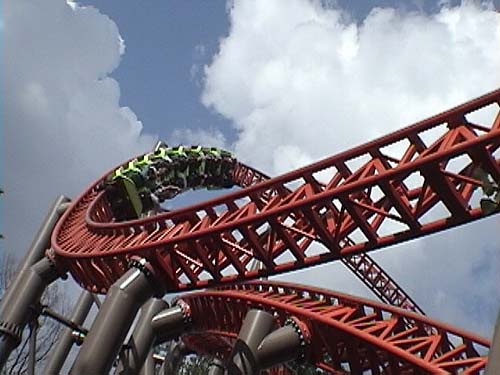 One of the many over banked turns on the ride.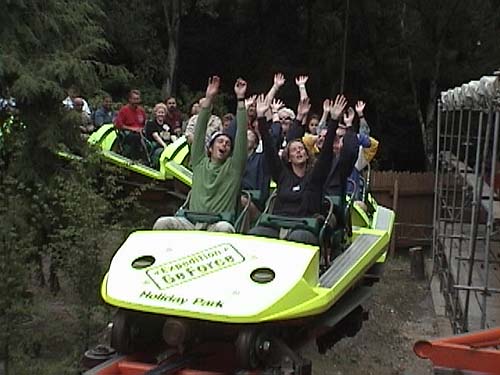 Matt and Danielle lead the 'wave' on their day-glo green train!
Click HERE for Page Two of Holiday Park Photos
Click HERE to return to ECO main page
To order Robb Alvey's European Coaster Odyssey 2002 Video, Click HERE
Click HERE to download video segments from the ECO trip.