Roller Coaster Photo Gallery!_  Robb Alvey's Coaster Videos on DVD! Videos for Download!  _Links! Home! Contact Us!
Robb & Elissa's European Coaster Odyssey 2002
Heide Park
Soltau, Germany
Official Web Site: http://www.heide-park.de/
Photos and Captions by Robb Alvey & Elissa White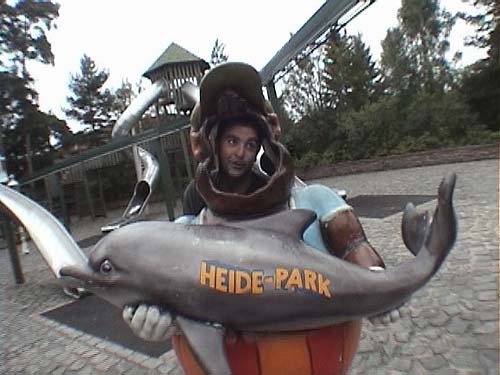 "I'm a bear and I caught a dolphin...."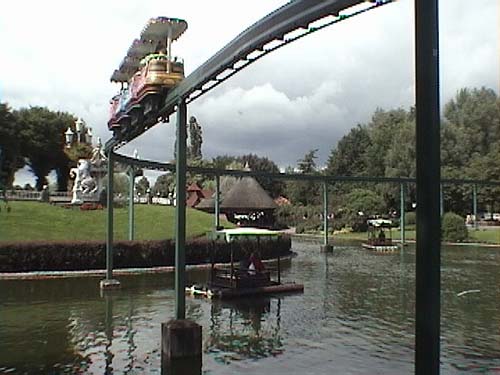 This park had doubles of lots of rides...including the monorail.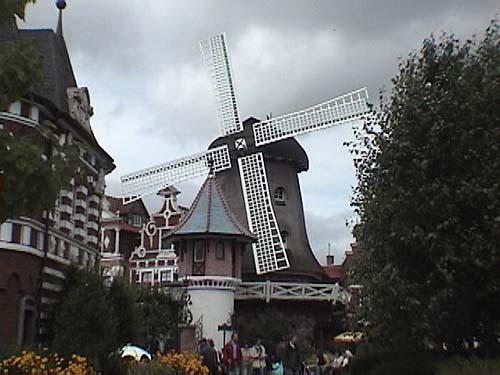 We thought this park, like most of the mainland parks, had really nice theming.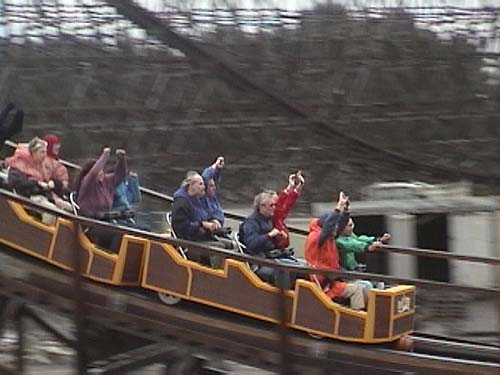 But no matter how good the theming, the real star was Intamin's Colossos!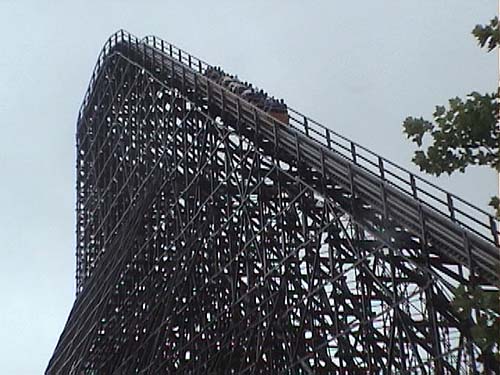 Riders near the top of this massive woodie.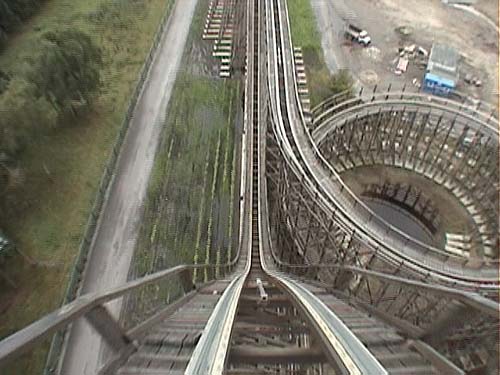 A look down the first drop.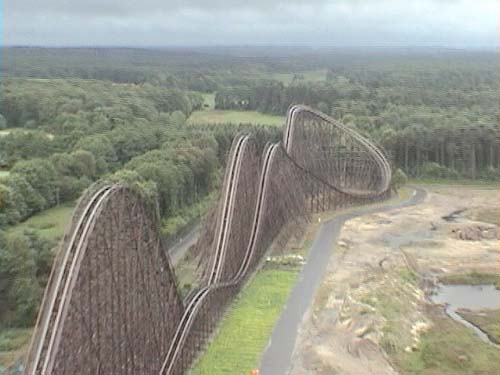 This might look like Shivering Timbers, but don't worry, its much, MUCH better!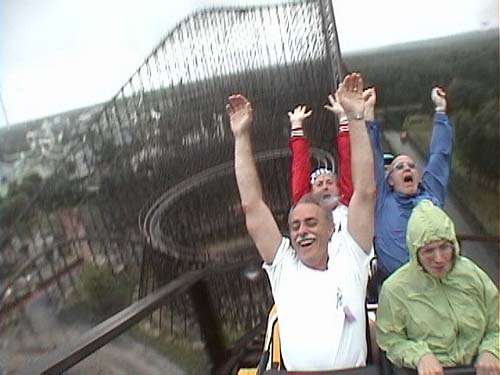 Nor rain, nor bugs, nor anything will stop ACErs from riding!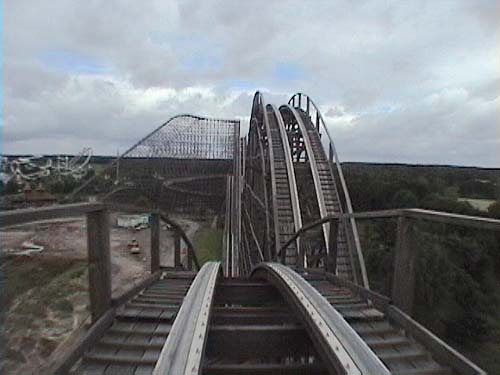 Check out all the airtime ahead of you!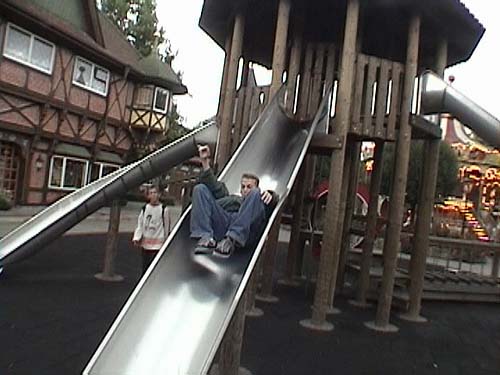 Derek catches some airtime on the "Jack Rabbit" slide.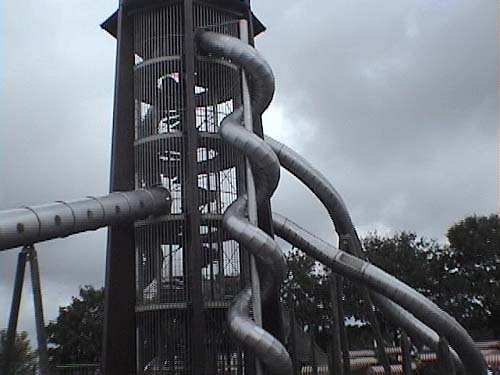 The massive tower 'slides of death' we a huge hit!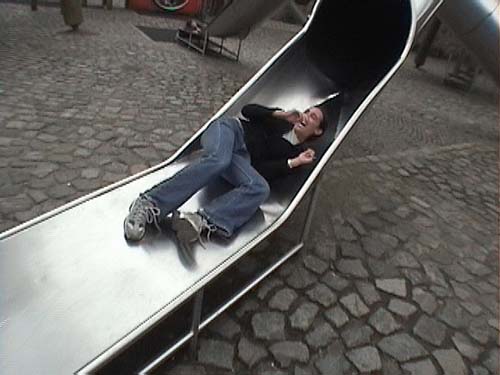 Elissa barely survives her slide encounter.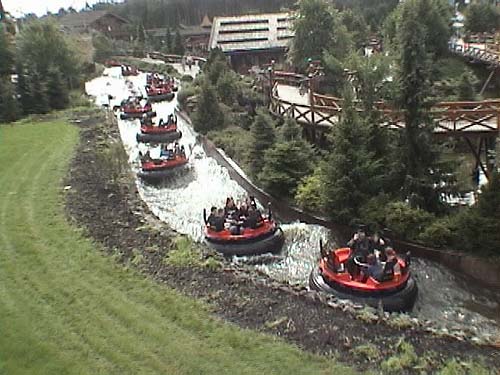 You can't give Heide Park crap about capacity! =)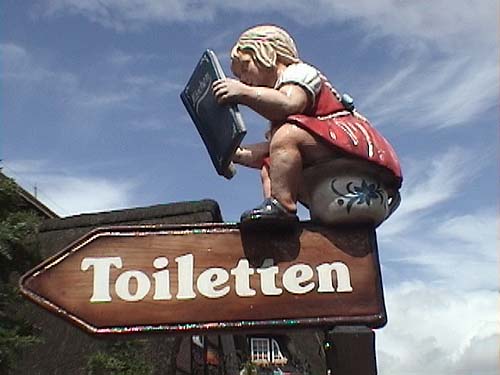 Luckily, the toilets didn't actually look like that!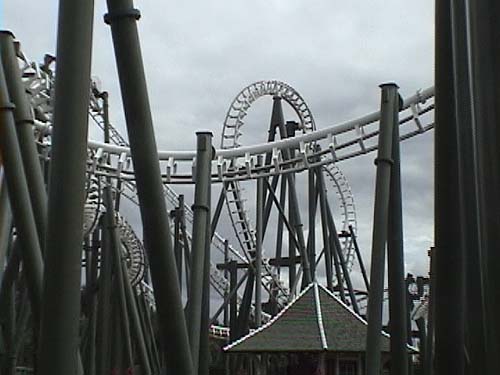 Oh, darn....the SLC was closed all day. =)
Click HERE for Page Two of Heide Park Photos
Click HERE to return to ECO main page
To order Robb Alvey's European Coaster Odyssey 2002 Video, Click HERE
Click HERE to download video segments from the ECO trip.