Roller Coaster Photo Gallery!_  Robb Alvey's Coaster Videos on DVD! Videos for Download!  _Links! Home! Contact Us!
Robb & Elissa's European Coaster Odyssey 2002
Parc Asterix
Plailly, France
Official Web Site: http://www.parcasterix.com/
(P.S. They have a REALLY good website!)
Photos and Captions by Robb Alvey & Elissa White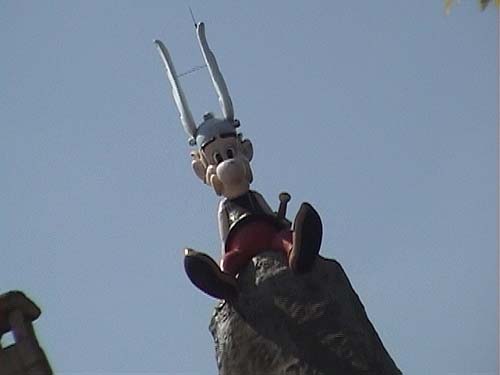 Our last official park on the tour was Parc Asterix.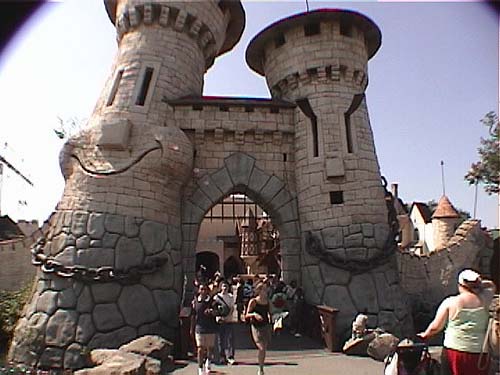 Again, another VERY well themed park with lots of fun rides.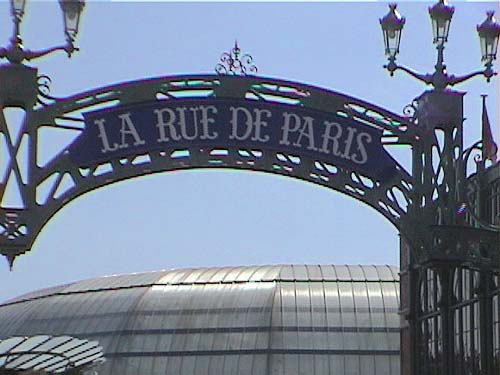 One of areas of the park was themed to old style Paris.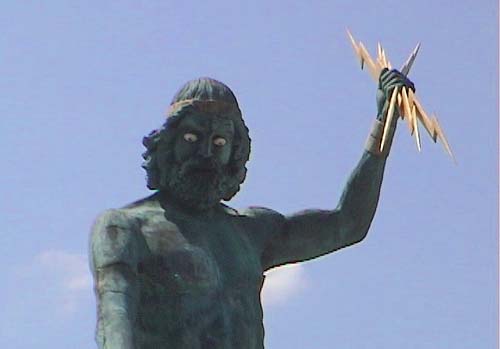 Zeus is pissed off because he needs to be re-tracked!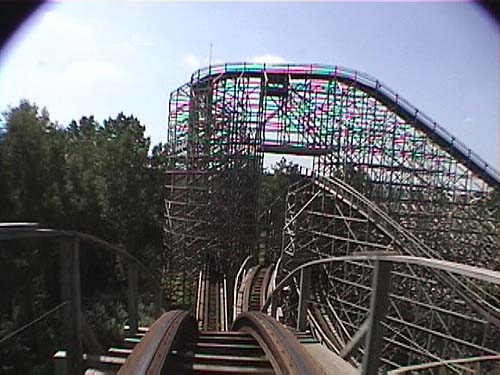 This ride really is awesome, but it is quite bumpy!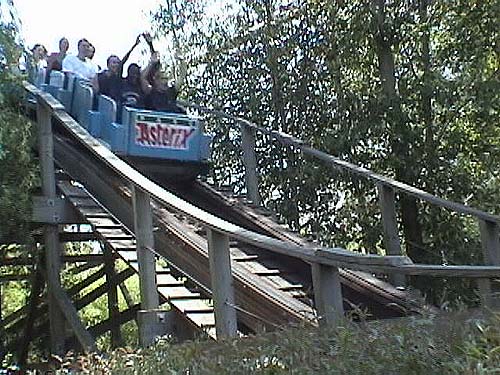 There were some fun moments on almost every hill.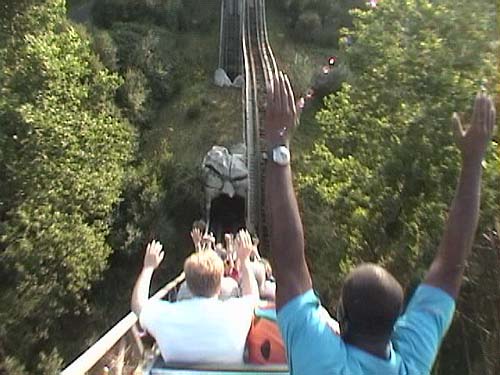 Tonerre De Zeus' first drop!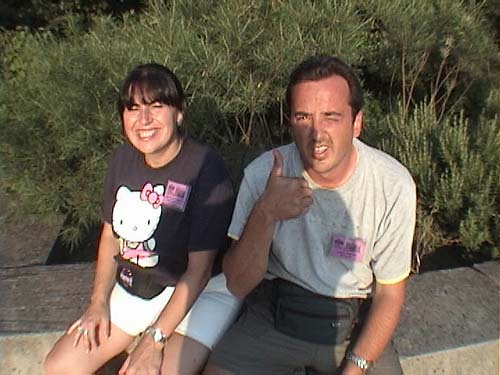 I wonder who Jeff voted for? =)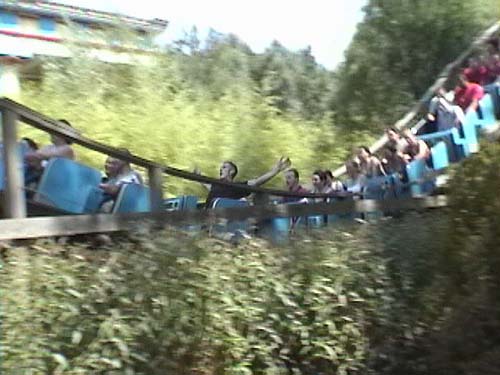 Someone is enjoying this ride a little too much!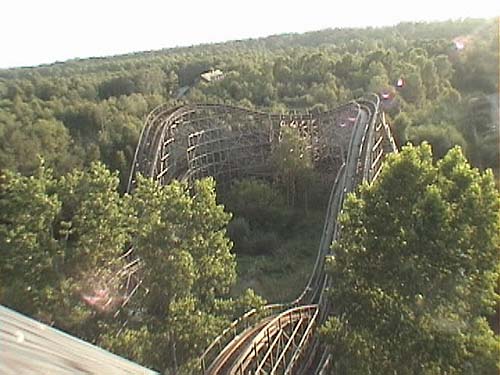 The ride's layout is like Timber Wolf on steriods!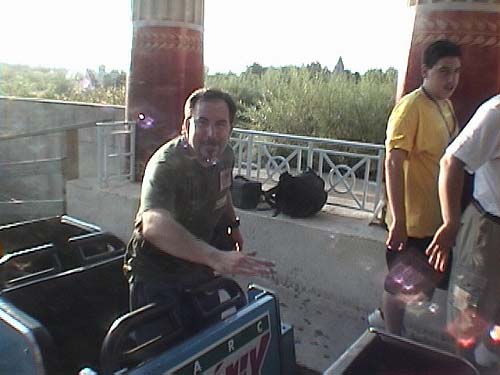 Greg displays his sentiments for the need of re-tracking!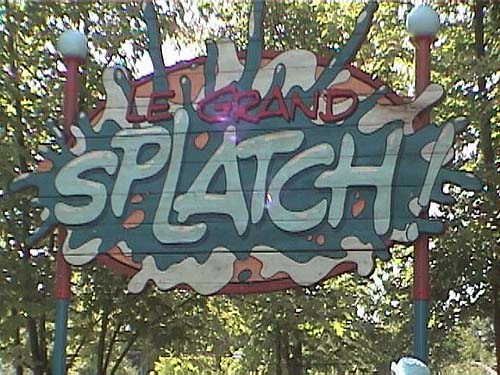 Wow, this ride must have a big splash....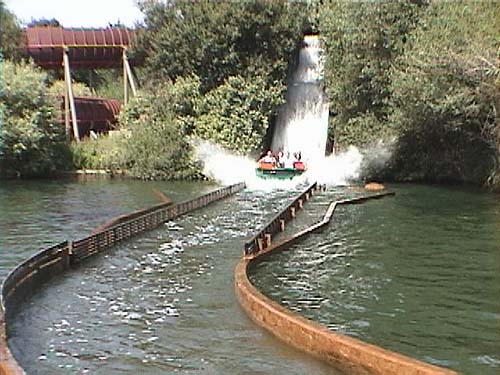 Oh, wait...no...maybe it's 'opposite day' in France! =)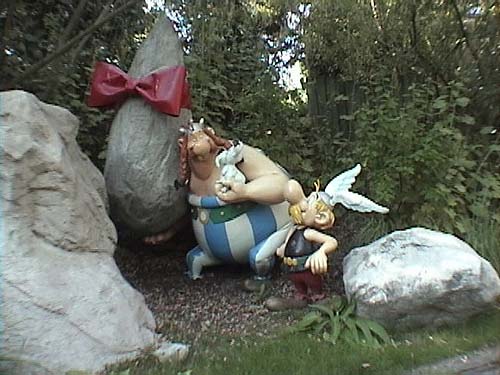 The loveable Asterix characters are everywhere!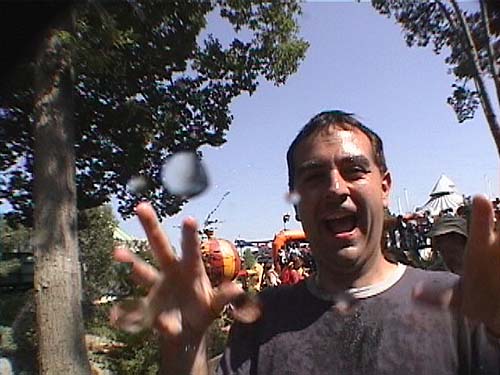 On this hot day it was nice to cool off.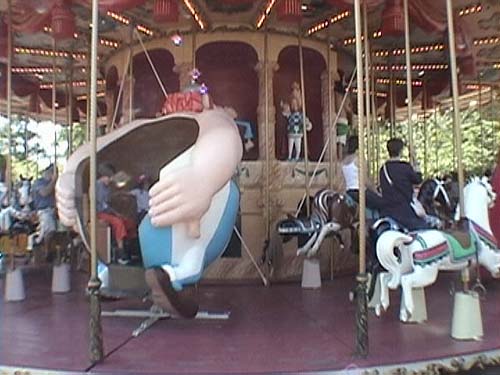 Look, you can ride in his butt!!!!
Click HERE for Page Two of Parc Asterix Photos
Click HERE to return to ECO main page
To order Robb Alvey's European Coaster Odyssey 2002 Video, Click HERE
Click HERE to download video segments from the ECO trip.