Cypress Gardens
Winter Haven, FL
Official Website: http://www.cypressgardens.com
Cypress Gardens Florida Preview!
Special thanks to Justin for the photos!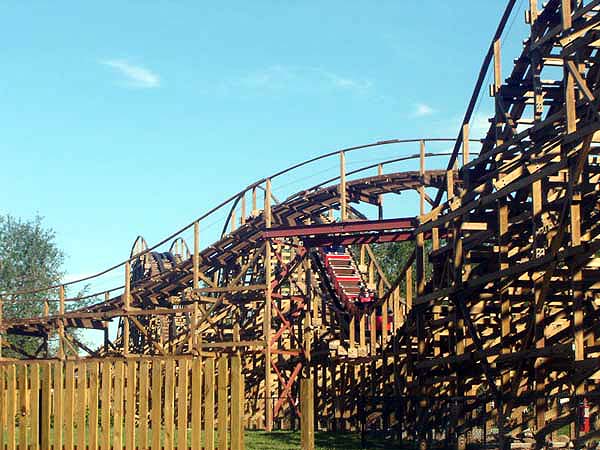 Another shot of Triple Hurricane.

Next up...the Vekoma Roller Skater!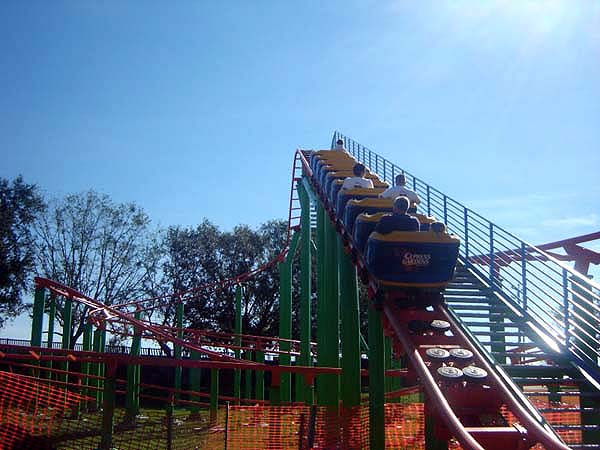 Check out those spiffy new Vekoma trains.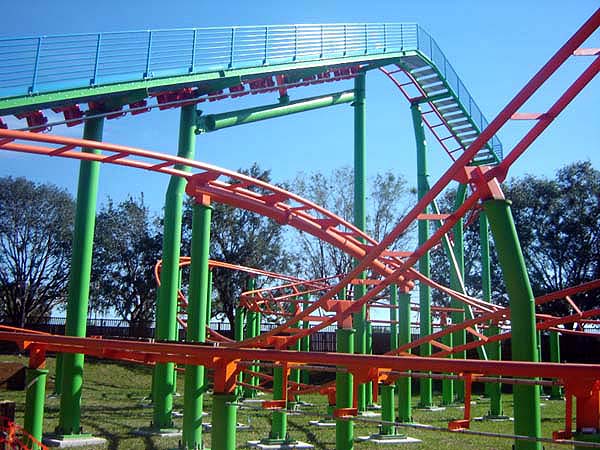 Yup...your basic model.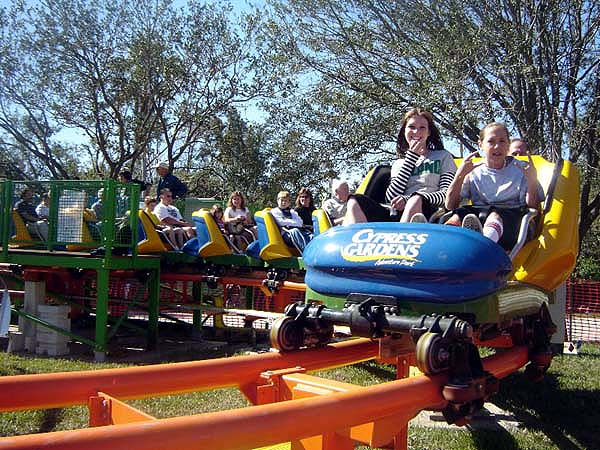 "Yo Beeyotch! I'm gangsta girl!"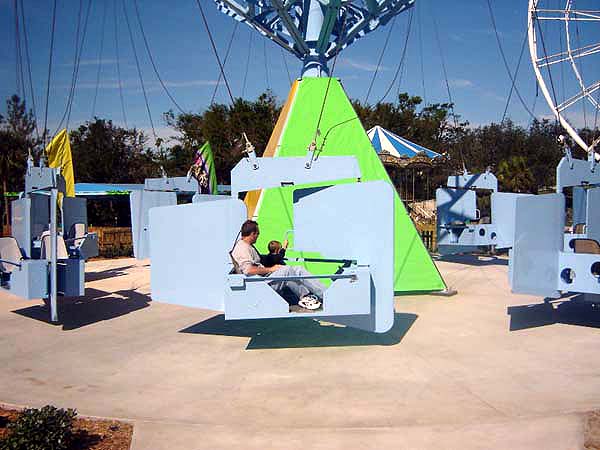 Woah! These Flying Scooters look like they are right out of a high school geometry project!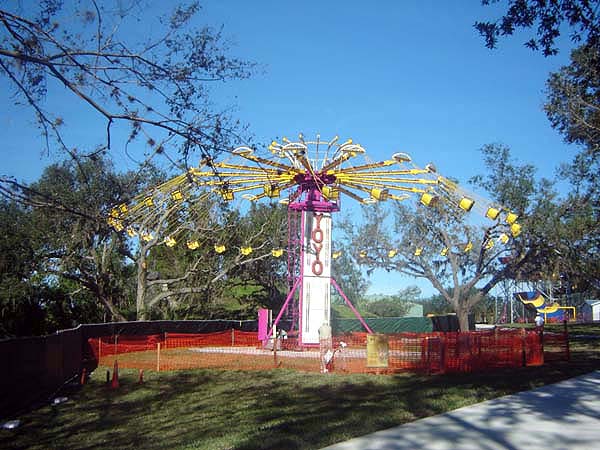 Yup - It's a Yo-Yo.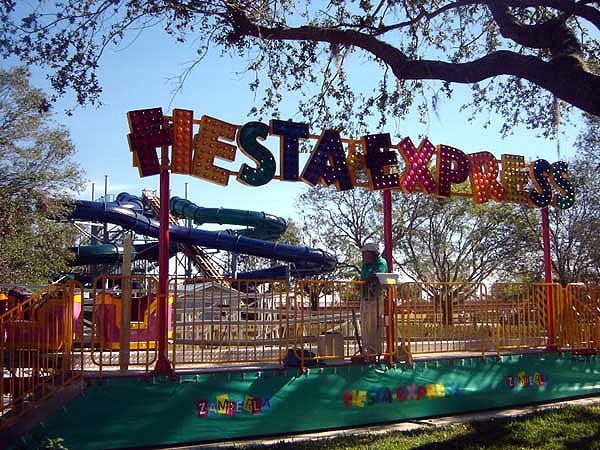 Ahh, the Fiesta Express....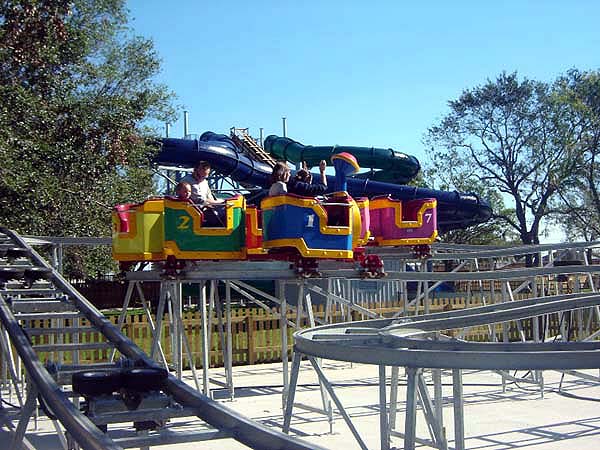 Is it a mouse? Is it a kiddie coaster?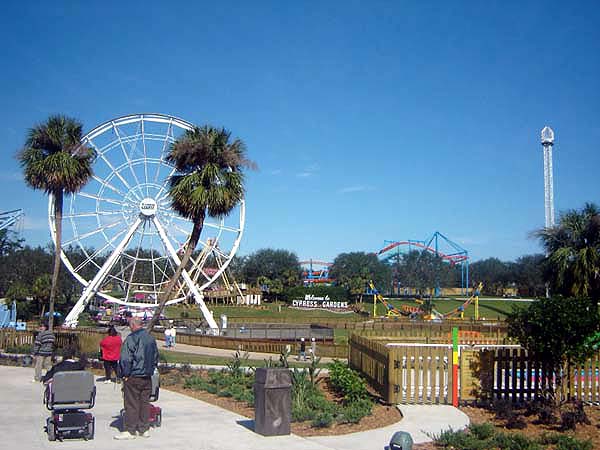 The Ferris Wheel still needs a little work.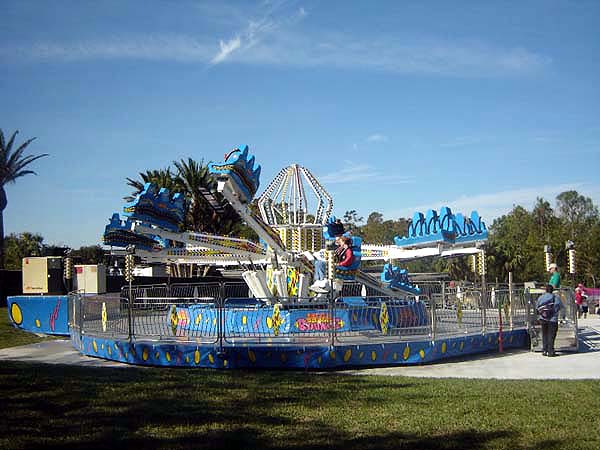 They've got one of these "Jumping Kangaroo Thingy" rides.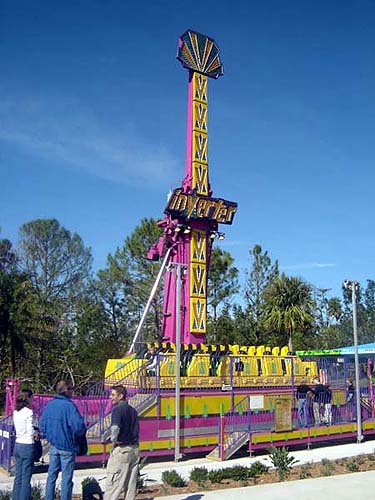 The Chance Inverted comes complete with the "nut squashing device."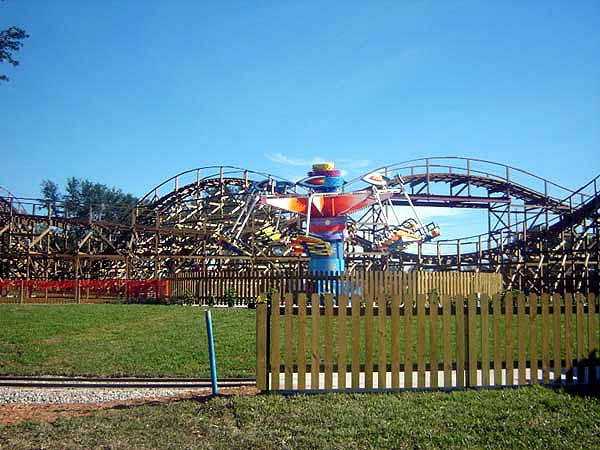 The Cliffhanger feels all alone out in the field.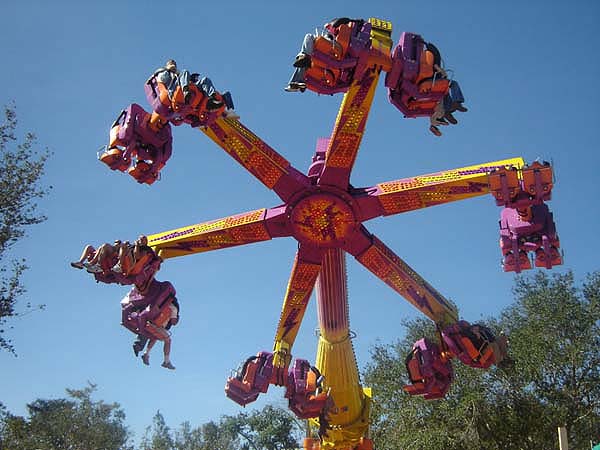 The rides park kind of reminds me of the Zamperla IAAPA booth! =)
Click HERE for page three of "Cypress Gardens Florida Preview" Update