Roller Coaster Photo Gallery!_  Robb Alvey's Coaster Videos on DVD! Videos for Download!  _Links!__Home! Contact Us!
Knott's Berry Farm
Winter Coaster Solace 2003!
Photos and Captions by Robb Alvey & Elissa White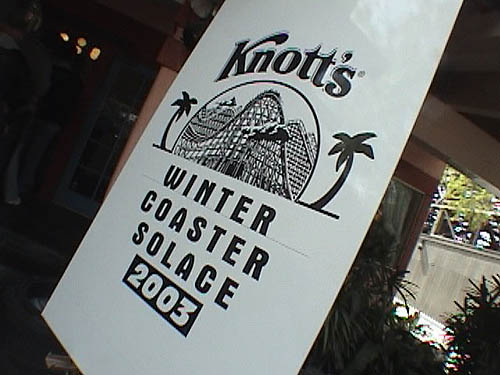 Knott's welcomes enthusiasts to the 4th annual Winter Coaster Solace.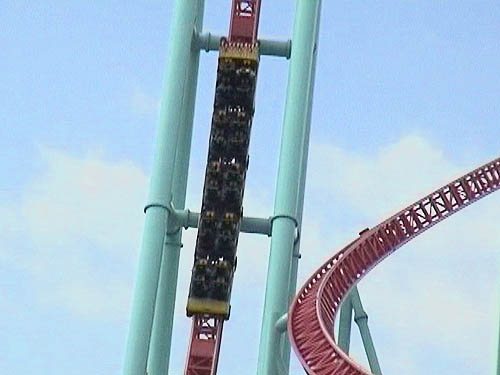 The Friday afternoon event kicked off with 2 hours of ERT on Xcelerator!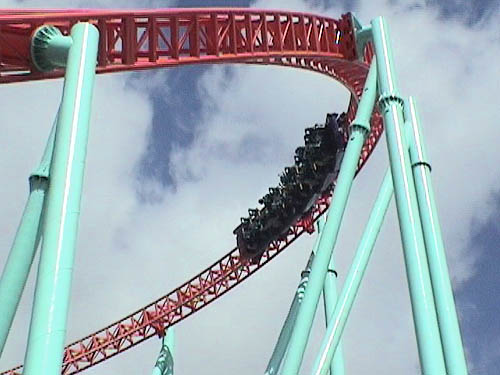 Oh look, it's another over banked turn.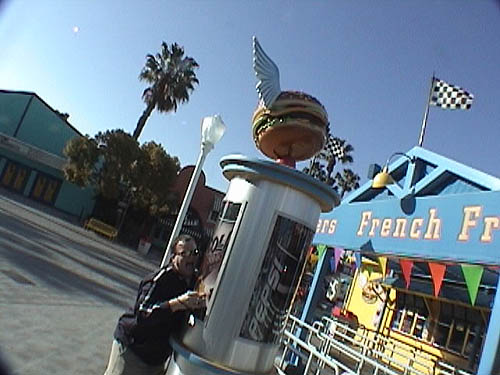 Justin does his "ACEer" impersonation going for the food!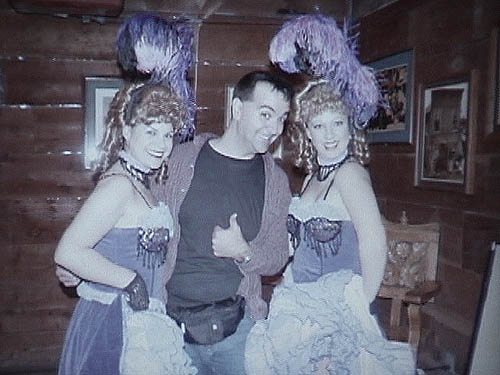 This is Robb's FAVORITE attraction at Knotts!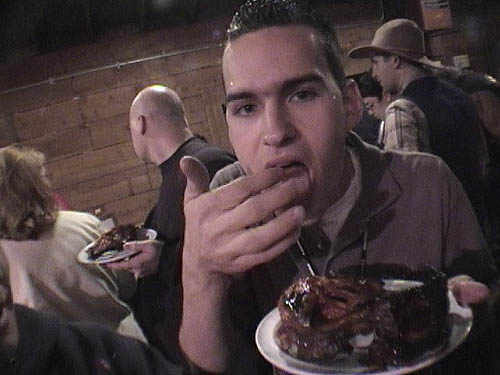 Dan one ups Justin with his "ACEr" impression!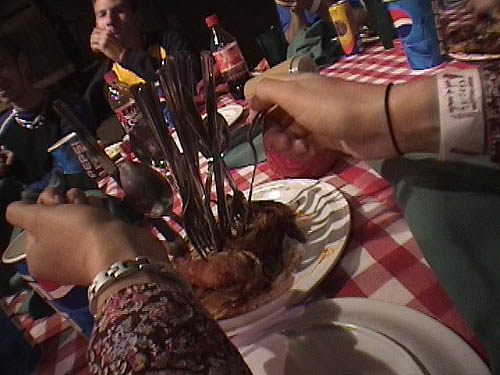 Since Elissa doesn't eat, she plays artist with her food.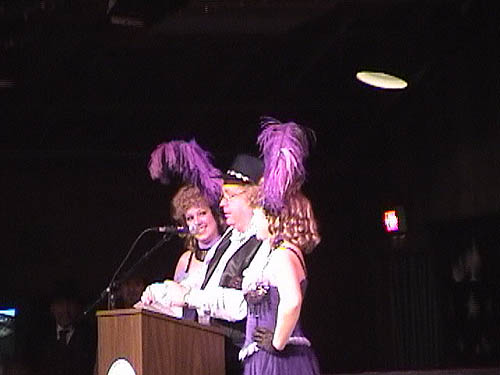 Apparently Robb and Jack do have ONE thing in common...or maybe two!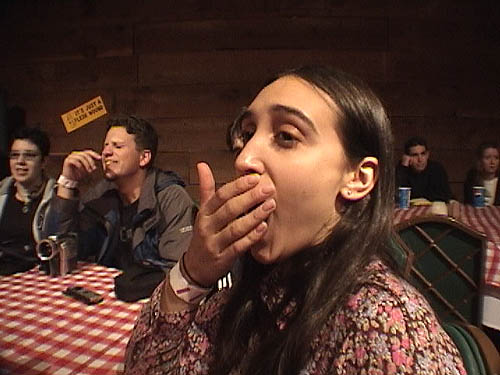 Elissa's still on east coast time, maybe if Sandor was one of the speakers she'd be more awake.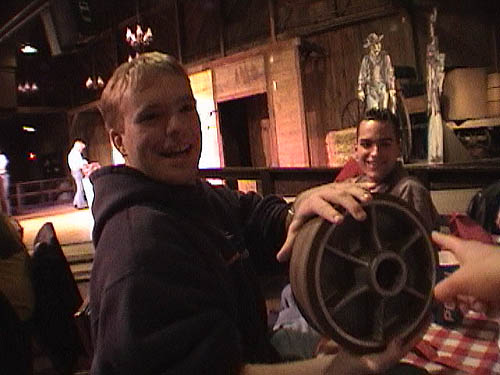 Joey wins the Vekoma wheel....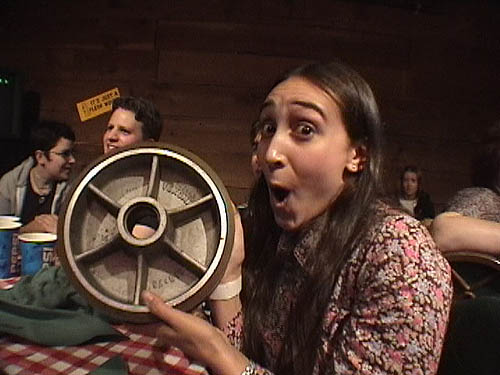 ...but quickly loses possession of it!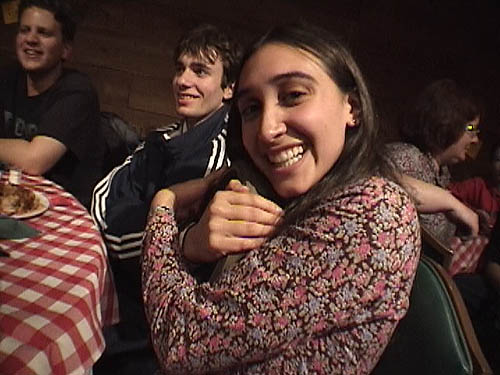 The Vekoma wheel saw more action than anyone on this trip!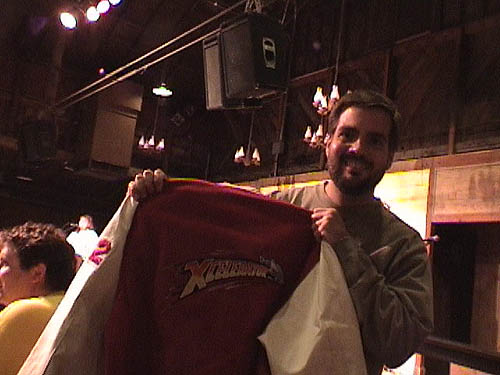 John wins the jacket, poor Derek had to buy his! (But did Brad get a matching one???) =)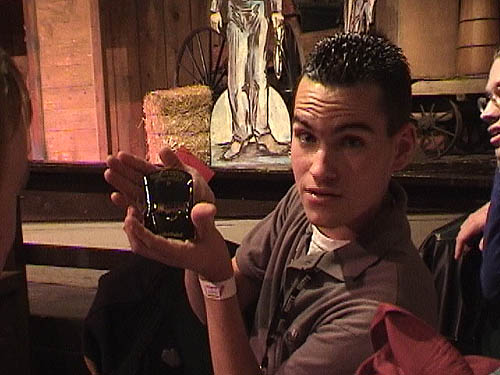 Dan gets TTD! And Amy is nowhere around!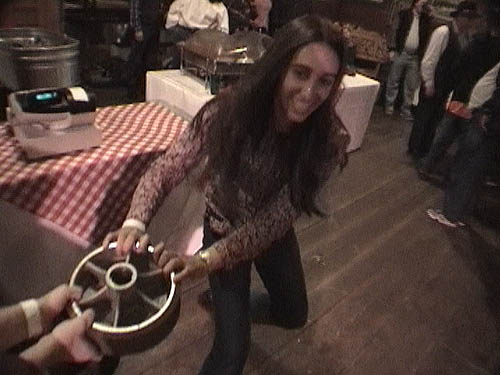 A fight breaks out over the Vekoma wheel!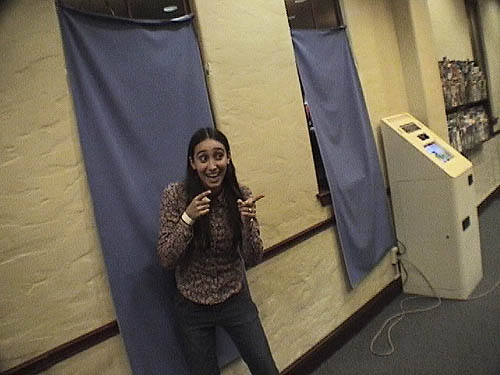 Elissa has way too much fun posing for her annual pass picture...
what will they think at Valleyfair and Cedar Point???
Click HERE for Page Two of Winter Coaster Solace 03 Photos!