Roller Coaster Photo Gallery!_  Robb Alvey's Coaster Videos on DVD! Videos for Download!  _Links!__Home! Contact Us!
Holiday World
Santa Claus, IN
Official Web Site: www.holidayworld.com
"Stark Raven Mad" - 2002
Download Robb & Elissa's award winning SRM 2002 Video HERE!
Photos and Captions by Robb Alvey & Elissa White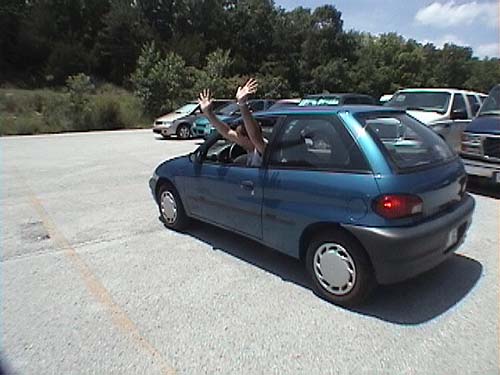 Our trip started with our sexy rental car...the Suzuki Swift!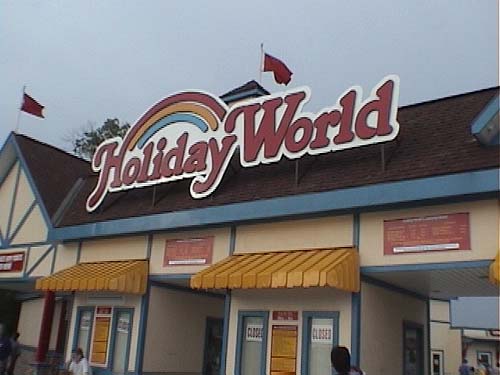 We arrived at Holiday World around 6pm on Friday evening.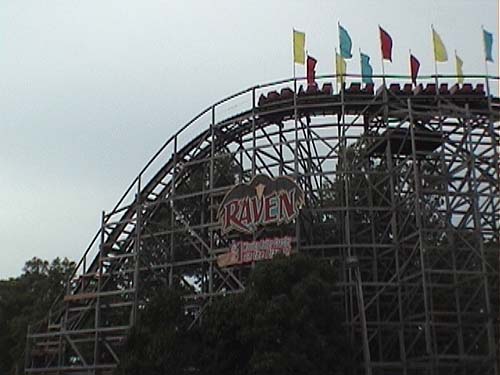 The stars of the event are HW's two wooden coasters...Raven...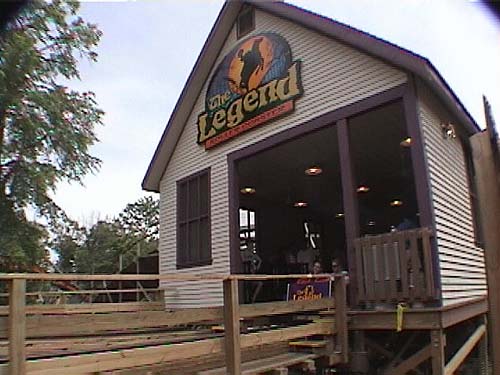 ..And the Legend!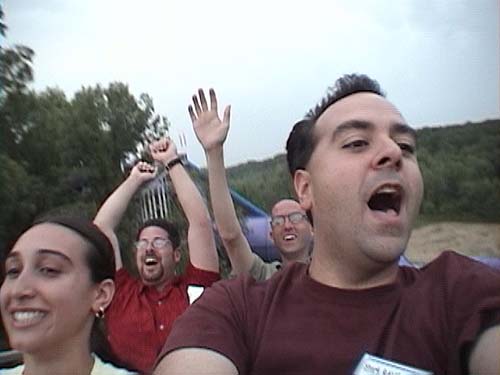 The night started out with a ride on the Legend with Fred and SRM virgin, John Vasquez.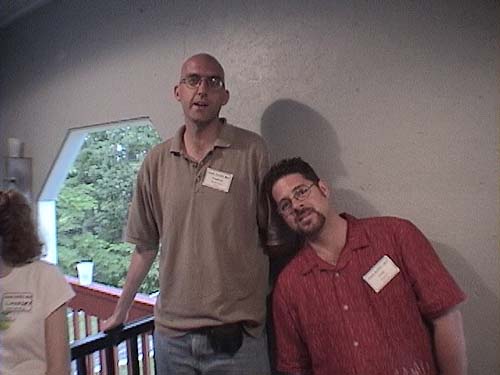 For some reason, the radiation in Vegas has mutated Fred's height!
(Either that or John is a midget!)

Notice anything different about this picture? Look really close...
Those riders are not about to be in pain from having their legs bashed against a metal bar!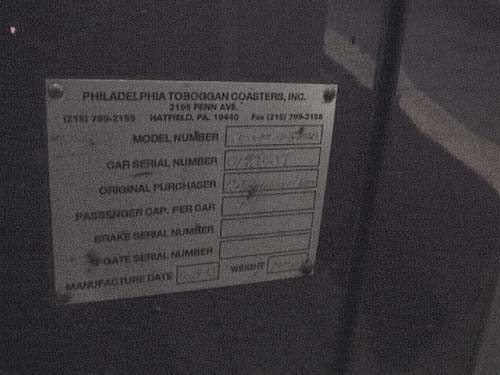 The real star of the event was the 'non-leg bruising' PTC trains! =)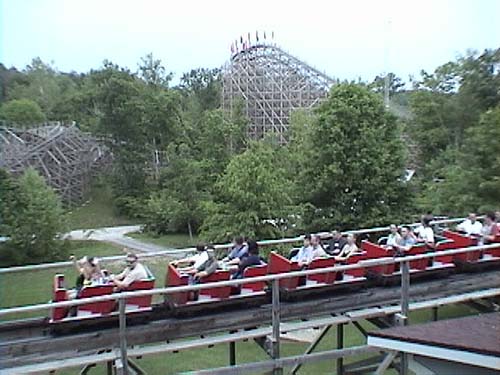 These riders are about to experience some of the most insane coaster riding ever!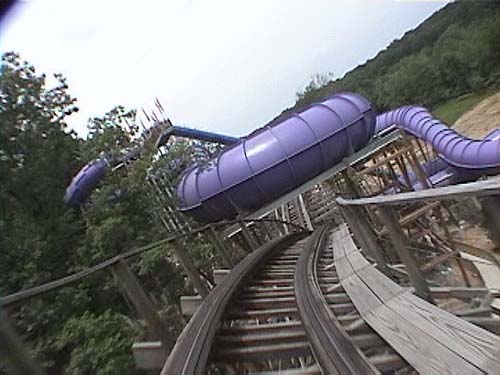 What is that large purple UFO sitting on the Legend's track?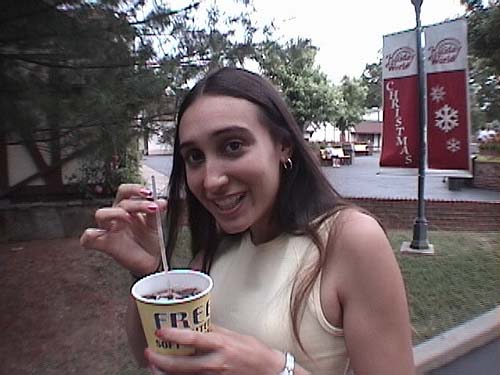 "Look, it's my 'mini-straw!'"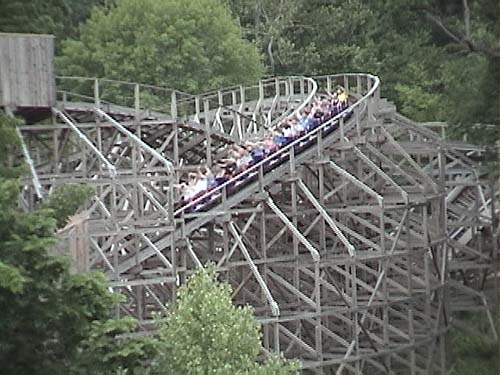 Yes, I know this picture has been taken before...but look, man...PTC trains!!!!!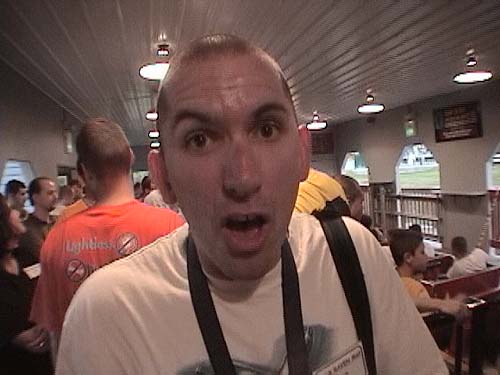 This was the man voted sexiest guy on RRC?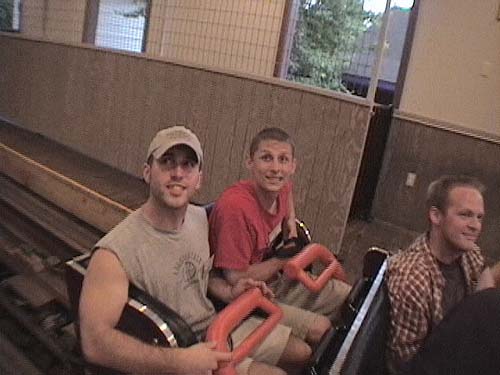 Joe says "I could take pictures too if only I owned my own camera and fish eye lens...."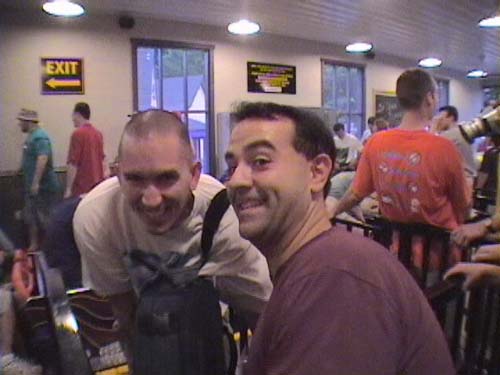 The man on the left is Sean. Get to know him as you'll be seeing him a LOT during this update!